archived

FeaturedArticles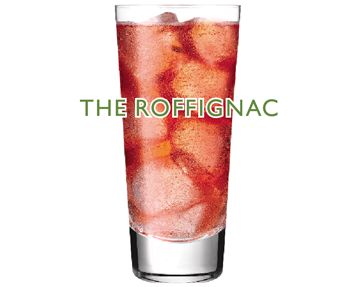 Article By: Pink Lady and Pinky Ganzales
With bartenders from all over the US flocking to New Orleans for the 1Oth annual Tales of the Cocktail this July, we figured we'd raise a glass of something native to the Crescent City. Sure, you've heard of the Sazerac and the Ramos Gin Fizz. But have you ever tried a Roffignac?
Count Louis Philippe Joseph de Roffignac fought alongside the British in the Battle for New Orleans. He escaped the guillotine and fled his native France for the swampy shores of the Ponchartrain. In the 182Os he became the mayor of New Orleans. Among many things, he was credited for bringing cobblestone and city lighting to the streets of the French Quarter. And like any good Frenchman, Joseph also drank his share of Cognac, which he was known to mix with seltzer, ice, and rich raspberry syrup in a tall glass. Little did he know this early highball-of-sorts would forevermore bear his name, alongside great New Orleans classics. As with the Sazerac, imbibers grew to swap the more readily available and popular rye whiskey for the Cognac over time. We find Cognac or brandy still makes for the best Roffignac, while a rye Sazerac is a match made in heaven. Can't make it to NOLA for Tales? Why not cook up a dish of Oysters Roffignac, light the gas lamp, and toast to the beauty of New Orleans with said cocktail at home.
---
ROFFIGNAC COCKTAIL

2 OUNCES of Cognac, brandy, or good rye whiskey
1 OUNCE of raspberry syrup
Soda water or seltzer

FILL a highball glass with ice.
ADD the first two ingredients.
TOP OFF with soda or seltzer.
SWIZZLE and serve.
(Various raspberry syrups can be found in specialty stores,
or make your own: muddle fresh raspberries with simple syrup, double-straining out the seeds.)

Cin-Cin!