archived

FeaturedArticles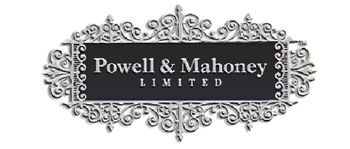 Article By: Kirsten Amann
"There are lots of people with truly great ideas, and plenty of people out there with exceptional products. But I'll tell you, the final ingredient for a successful business is luck," says Brian Powell. With three start-ups under his belt, he should know. And with Powell & Mahoney, Ltd., his latest project, Powell seems to have found his perfect recipe.

Finding the right recipe is something Brian Powell and business partner Mark Mahoney pride themselves on with their line of pre-mixed cocktail ingredients. The products were developed to "bring back the genuine, honest taste of America's classic cocktails, in an all-natural cocktail mixer that cocktail-lovers want to use time and time again." All of the products are based, Powell tells me, on the original recipes for the beverages they allow consumers to create at home: the Bloody Mary dating back to 1934, the Bellini as developed in 1945, the ginger syrup recipe sourced from his own Irish grandmother. "We go back to where and when the cocktails were born; that's where our products get their start."

Powell & Mahoney got its start in 2OO9 after Brian Powell left Stirrings, a company he'd helped build into a 22 million dollar business. "I was pretty much the first person they brought in to supercharge sales," Powell says. He parted ways following Diageo's purchase of the brand. Soon after, Powell approached Mark Mahoney, a fellow industry veteran he'd met over the years at trade shows, about teaming up to launch a branded retail product. "We looked at the category and, at that time, products of this quality were selling for $8.99 to $11.99," says Mahoney. However, with the economy still sluggish after the market crash in 2OO8, "we thought people wouldn't buy this kind of product at that price point, no matter how good it is."

"We saw an amazing opportunity in this space," says Powell. "We could offer consumers a better product at a better price with a better proposition." Mark Mahoney was just the person for the job. No stranger to calculated risk, Mahoney has been involved in a dozen start-ups in the past 25 years, as founder, partner or investor. They quickly set to the task of examining what efficiencies could be gained to bring down the price point, thus developing the perfect recipe for their fledgling business of perfect cocktail mixers.

In the words of his partner, Mark is a real numbers guy: "stoic, good with finances, and great at watching where every penny goes." "He's very much a product of Boston," Powell tells me with his characteristic hearty laugh, referring to the Hub's reputation for being reserved and buttoned-up compared to Philadelphia, where Powell is from. "I'm very much a product of Philly. They call it the City of Brotherly Love for a reason." As a pair, the two are perfectly counterbalanced business partners: "I'm the guy who runs out into the battlefield, hoping he doesn't get hit," Powell laughs. "I'm full of passion and belief in what we're doing. My job is to get people in the trade to understand us and most importantly to get consumers to taste this stuff."
That appears to be the secret to their products: get a customer to open the bottle and you've made the sale. According to Mark, their ability to produce such high quality products at the wallet-friendly price of $6.99-$7.99, boils down to the a balanced blend of the highest quality ingredients: the right partners, a flavor expert, and a fantastic boutique bottler.

Dubbed a "flavor guru" by Powell, Brian Witbracht is a food scientist based in Napa Valley in California. "He's a brilliant guy," says Powell, who has been instrumental in making their authentically-based recipes stand out. Powell cites the Bloody Mary mix as a great example: it is enhanced by a Worcestershire made by Witbracht. "Most everyone uses Lee & Perrins in their Bloody Marys, right? This fellow makes his own Worcestershire by hand. He's a real Worcestershire sauce enthusiast, if you can imagine." Soon Witbracht will be aging it in oak casks in Burlington, Vermont. The results speak for themselves: The Bloody Mary mix is Powell & Mahoney's best selling product. Another key partner is the boutique bottler who produces and packages their products in Vermont. "We work hand-in-hand which has allowed us to achieve our value added proposition."

The company launched with six different products in 2O1O. The current line-up of flavors includes Bloody Mary, Margarita, Mojito, Cosmopolitan, Peach Bellini, Red Sangria, Sour Mix, and three unique flavors to the category – Ginger, Hot Toddy, and Low-Calorie Margarita. They also offer a pure cane sugar Simple Syrup. The products are available across the country, in Canada, Europe, and the Middle East. In Massachusetts they've been particularly successful at the likes of Shubie's in Marblehead, Kappys Liquors, Cosgroves Liquors, Corinthian Yacht Club, and Yankee Spirits. As America's most popular cocktail, the team projected the Margarita would be the top seller in the beginning. "But the Bloody Mary mix has been a stand-out hit," says Mahoney. "Ours is unique. People use it as a base, both at home and on premise."

"Our central emphasis is not on competing with what mixologists do," says Powell. "I'd always recommend if you have the wherewithal, the time and the patience to make your own mixers and ingredients you do. But most people do not." In that sense the product line is a nod to the demand for well-crafted cocktails created by an increasingly more educated consumer base. "I see people spending a lot of money on premium, pure spirits," says Powell. "Why should they be expected to mix that with anything less than the best?"

Powell & Mahoney's products are intended for home bartenders, but have also found practical application in the on-premise realm. "A lot of catering companies use our Mojito, which uses mint extract and oil and is a great solution for serving large volumes of consistent cocktails quickly," says Mahoney. Other items like the Bloody Mary mix "can be used as an ingredient, not as a full solution," Powell explains. "You can do a lot with them, but know you are starting with an excellent base."

Other products, such as the Ginger Syrup, have a myriad of potential applications, both in cocktails like the Dark & Stormy or the Moscow Mule and in non-alcoholic drinks, like ginger beer a la minute. Plus, it's got a great story: The youngest of seven, Powell grew up in a neighborhood filled with aunts, uncles, cousins and, of course, his Irish grandparents. When the children were sick they'd visit "Mum-Mum", his grandmother, who would simmer up her special recipe for ginger tea made with whole ginger root, milk thistle, fennel, elderflower, and pure sugar. "She'd add a little whiskey to it and pass you the cup saying 'This'll cure what ails ya.'" The therapeutic properties of ginger have been acknowledged by many cultures for centuries. These days, ginger syrup sees ample application in drinks developed by the craft cocktail movement.

"Our goal is simple," says Powell. "We're about making cocktails accessible to people, ensuring they are excellent, and using ingredients that are uncompromised." With a team of eight employees, this Beverly, MA-based start-up is achieving that goal, "slowly but surely," says Powell. "My feeling is that people want this desperately they just don't know it yet."

A great cocktail is, of course, the sum of its parts. With Powell & Mahoney, Ltd., these two Irish-American gentlemen seem to have developed the perfect recipe for success: "Right place, right time, right risk, right partner," says Powell. And a bit of Irish luck.