archived

FeaturedArticles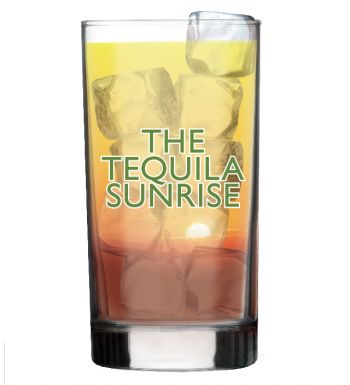 Article By: Pink Lady
While tequila is beloved by the LUPEC ladies, it isn't a spirit that saw play pre-Prohibition. One cocktail that came to be not before but because of the Noble Experiment is the Tequila Sunrise.

With stateside boozing illegal, where else were wealthy and fashionable Angelenos and Hollywood stars to booze and gamble? Many scooted down to Mexico. Tijuana's Agua Caliente casino, resort and race track was a popular hang, replete with a good restaurant and bar that made drinks to appeal to thirsty Yankees like the Tequila Daisy and the Tequila Sunrise. Agua Caliente's version was made with cassis, fresh lemon juice, grenadine, tequila, and club soda. Delish!

The cocktail was somewhat butchered in the hands of post-Prohibition American bartenders. Those poor things had lost over a decade's worth of mentorship, could no longer access French cassis, and can hardly be blamed for reaching for bottled orange juice rather than squeeze a lemon without anyone there to slap their wrists. As David Wondrich writes in esquire, "the Tequila Sunrise belongs to the 197Os," when calling for a tequila drink made you look "bold and innovative – 'Tequila? Wow, Bob, isn't that stuff a little . . . wild?'s" Even if the drink was little more than an em-pinkened tequila screwdriver.

Today we offer you the Agua Caliente version and suggest a side-by-side sampling of each, as a means to shed light on partying in the '2Os versus the '7Os.

---
TEQUILA SUNRISE
Adapted from The Craft of the Cocktail
by Dale DeGroff
1½ ounces of fresh squeezed lemon juice
1 ounce of simple syrup
1½ ounces of tequila
2 ounces of club soda
½ ounce of French cassis
¼ ounce of grenadine
In a mixing glass, stir together the lemon juice and simple syrup to make a tart lemonade.
Fill a highball glass with ice and build the tequila, the lemonade and the club soda.
Slowly pour the cassis and grenadine down through the drink to create the sunrise effect.
Serve without garnish.
Cin-cin!