archived

FeaturedArticles

Article By: Megan Graziano
The annual holiday pilgrimage to the hearths and homes of loved ones approches – to mix and mingle with the smorgasbord of personalities that comprise family, friends, coworkers, and perhaps a dark stranger or two – make sure your customers are prepared for every gift-giving scenario by stocking gifts for a range of colorful characters.

---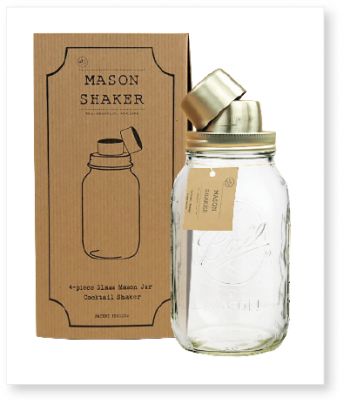 For the friendly, neighborhood hipster . . .
THE MASON SHAKER by Cuppow $29.99
From canning to cocktail vessels to wedding centerpieces, 2O13 has been the Year of the Mason Jar. The price is right and the style on-point, so why not take the trend to the next level with the Mason Shaker from Somerville's own Cuppow? Although the shaker comes with a 32-ounce glass jar, the three-piece lid fits all regular mouth jars so you can shake and strain for friends, or craft a cocktail for yourself. Available for wholesale by emailing wholesale@cuppow.com.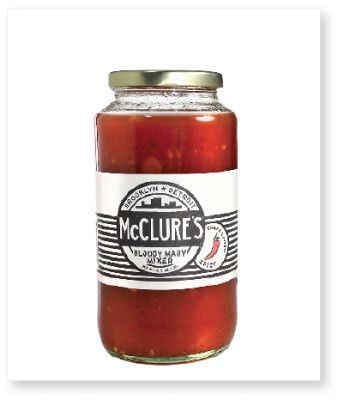 A little something for the gift giver's morning after . . .
McCLURE'S SPICY BLOODY MARY MIX $12.5O
After the presents have been opened, the last of the merriment made, and the 2O13 holiday season of cheer exists only as a shimmering memory, it is time to kick back in pj's with a proper Bloody Mary (a.k.a. brunch in a glass). Start with McClure's astoundingly flavorful blend of tomato paste, pickle brine and freshly pressed cucumber juice and keep it simple by adding a healthy pour of whatever ice cold vodka is closest to your still-sleepy hand. Garnish the beverage with preferred pickled vegetables and take a long slow sip – you've made it to the other side! Available for wholesale by emailing orders@mcclurespickles.com.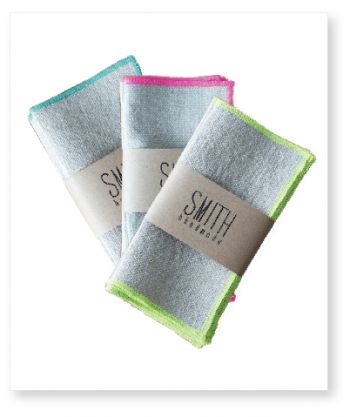 For the über-fashionable friend . . .
SMITHhandmade COCKTAIL NAPKINS $19.94 for set of 6
Because paper napkins never feel sophisticated enough alongside carefully crafted cocktails, encourage your stylish relative to set the trend with these chic linen alternatives from Etsy darling SMITHhandmade. The natural fibers are made modern and fresh with the colorful contrast of the neon stitching. Available in a variety of colors for wholesale by contacting Amanda Smith through her online shop, etsy.com/shop/SMITHhandmade.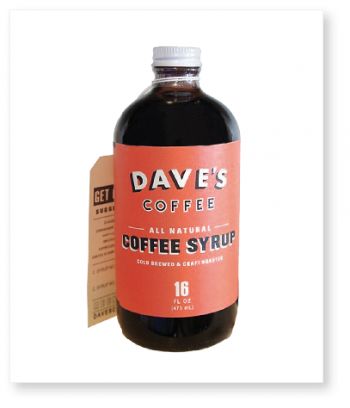 For the food blogger . . .
DAVE'S ALL-NATURAL COFFEE SYRUP
from Dave's Coffee Store, 16 ounces for $1O.99
This miracle cold-brew syrup adds depth of flavor to recipes for classic cocktails such as White Russians, Brandy Alexanders and even Old-Fashioneds, or keep it kid-friendly by adding it a glass of ice-cold milk (served alongside your favorite holiday cookies, naturally). The syrup can also be used to jazz up recipes for marinades, sauces and baked goods. The best part? Dave's is a local treat brewed in Charlestown, Rhode Island. Available for wholesale at davescoffeestore.com.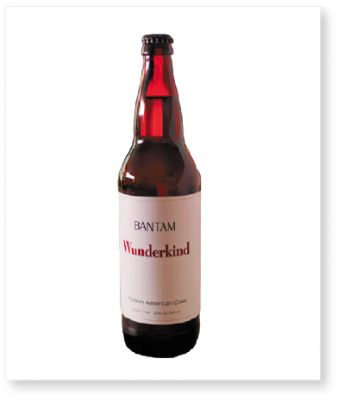 For the host or hostess . . .
BANTAM CIDERS
(Wunderkind, Rojo and La Grande) $7.99/bottle
Sure bubbly or fine wine make for a nice hostess gift but why not get a little creative with your offerings? Cambridge's own Bantam Cider is the ultimate gift for that favorite party planner. Whether they are combining local apples with innovative flavor profiles such as black peppercorns and sour cherries in their Rojo label, or using bourbon and rum barrels to infuse a rich, earthy flavor into their Bantam La Grande, owners Michelle da Silva and Dana Masterpolo redefine the beverage for a new generation of cider drinkers. For a classic choice, tie a ribbon around a bottle of the original Wunderkind, or go all out to present your host with the trio of flavors that is sure to intrigue and delight. Available for wholesale by emailing hello@bantamcider.com.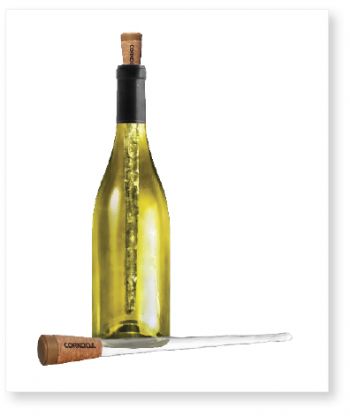 For the office Yankee Swap . . .
CORKCICLE $24.95 by corkcicle.com
Most temperature control gadgets for adult beverages think outside the bottle, but Corkcicle goes straight to the source to keep wines and beer in the appropriate temperature range to elicit maximum flavor and enjoyment without watering down your drink. The reusable Corkcicle comes in a variety of colors and styles, and can be personalized with a monogram, greeting or business logo. Wholesale inquiries should be emailed to emiller@corkcicle.com.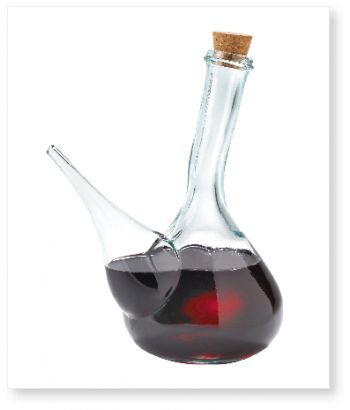 For the oenophilic college buddies who love a challenge . . .
GLASS PORRÓN WINE PITCHER by La Tienda $22.5O
This Spanish vessel multi-tasks as a decanter, a unique serving piece, and most importantly, a party game. The object? Pour wine into your mouth without letting the spout touch your lips for a hygienic and thirst quenching achievement. The risk? Missing your mark and messing up your party attire. Regardless of your skill level, the porrón is meant to be passed around a group and is a sure-fire conversation starter for acquaintances new and old. Master the technique with a traditional Cava or sangria, or fill it with your wine of choice. Available for wholesale by emailing wholesale@tienda.com.