archived

FeaturedArticles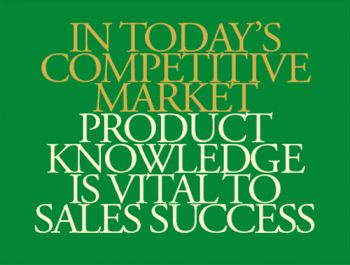 Article By: Ken Sternberg
Retailers, restaurateurs or wholesalers wedded to the notion that wine and spirits sell themselves could be losing a lot of money. Gone are the days when all you needed to do was stock products and wait for customers to come in and buy them. Now, every product category - from ultra premium Cognac to the least expensive wine - is crowded with dozens, sometimes hundreds of brands. Many are concerned only that their favorite brand is available. But for a large and growing customer segment curious how one product differs from similar ones or why they should pay $4O for a bottle of gin, detailed and readily available product knowledge is almost mandatory. Shelf talkers won't do, these customers want to speak with another human being.
Today's consumers are much more interested in learning about what they're buying than those in the past. Common questions might include: What grapes are in that wine? How were they grown? Was that Cognac made from the heart of the distillate, or the head and tail? Although some in the trade still believe "inventory sells itself", the progressive ones (who often happen to be more profitable) invest the time and resources to train their staff about the products they sell. "We've seen an average 15 percent hike in weekly wine sales because of staff training," says David Alphonse, Vice President of Beverage for Boston-based Back Bay Restaurant Group, which owns Abe & Louie's, Atlantic Fish Co., Charley's, Coach Grill, Joe's American Bar & Grill, and Papa Razzi, and operates 34 locations nationwide. "I can't see functioning the way we should without training." Because service staff today is largely younger and the number of products available has grown considerably, training is more important than in the past, he explains. Although he tailors his training to each restaurant's concept, some things are consistent at all properties.
Daily sessions include information about each restaurant's wine of the day, with more extensive training every month for management, covering grape types, wine regions, and tasting various food and wine combinations. Every two weeks wholesalers give presentations to the wait, bar and management staff about wines and spirits they have on the list. Once per quarter, the staff visits a wholesaler for a three-hour seminar. Other educational topics include proper beverage service and how to interact with guests.
The effort a company puts into product education is determined largely by what it sells, suggests John Hafferty, Fine Wine Portfolio Director for M.S. Walker. The level of commitment to wine education in the trade today is all over the map and depends on a company's goals, products and customer base, he says. In general, companies sell either brand-driven products or what Hafferty calls "quality of life" products that have more individual character and typically cost more. Examples include Belvedere vodka over store brands, Delamain over Courvoisier, or a premier cru Montrachet over Yellow Tail. Customers who buy brands aren't really looking for detailed information about how a Chardonnay's character is affected by using small barriques versus oak staves in tank. "They simply want the wine to taste consistently good, remain available and to be affordable." On the other hand, "Companies with a broader wine portfolio built upon the diversity that makes fine wines so unique are absolutely reliant on fine wine education. The extra effort and value added in representing such products requires intelligent, insightful and rational explanation," he says.
"Quality of life" consumers are keenly interested in learning about those products, he notes, and have access to education resources on television, the Internet, in books or at forward-thinking retail shops. "Overall, they're not curious about brix levels or hang time of grapes, but they are devoutly interested in understanding the relationship of a wine to its origin, and how to best integrate wine into their lifestyle," Hafferty comments. "Having a strong, continuously evolving knowledge base for those specializing in the 'quality of life' segment of the market pays very strong dividends." This change isn't limited to wine. "Wine trends now are completely spreading to fine spirits. Customers are going from jug wines to single estate bottles; from Jim Beam to small batch bourbon; Hennessey VS to Pierre Ferrand. In every category now you have a subcategory of finer products. That's why the shelves look so different these days," says Guillaume Lamy, Northeast Regional Manager for Cognac Ferrand USA. "Today, you walk into any Kappy's and they know Pierre Ferrand. Those big stores now have a wine guy and a spirits guy."
"I think we owe it to consumers and the trade to help them be better informed. If you are in an off-premise location you see some consumers have a thirst for knowledge about different brands and products. Unless we can impart that knowledge to our distributors and their accounts we're doing a disservice to the consumer," says Kevin Compagna, New England Market Manager for Moet Hennessy USA. "The number of brands in each category is expanding rapidly. How do we expect the average consumer to navigate that cluttered field? Not everyone has the time to research. They really need store personnel to guide them through that stuff." To help accounts attain this, Moet Hennessy recently added portfolio managers at United Liquors and Classic Wine Imports.
"Guests are interested but they don't like to do a lot of work. They need people to point things out. When I eat out I don't like to spend a lot of time reading menus so I'll go with the recommendation of a knowledgeable server," says Sandy Block, Vice President of Beverage Operations for Legal Sea Foods, where each restaurant has about 3OO wines on the list. Most people personalize their restaurant experience, he observes. If it's good, they'll recall 'Oh! The waitress recommended this great dish.' If it's bad, the meal is an anonymous experience. "We want the server to bring something to the table in terms of knowledge of wine and food."
With four trainers and its own proprietary materials, Legal trains staff in the basics of wine, emphasizing how wines match with various dishes and how to communicate this to guests. Wholesaler representatives are sometimes brought in, and daily menu specials are explained by chefs and managers, along with wines to pair with them. "Product selection? Big deal. Anyone can choose a good list. How it fits together and how you deliver it is the real challenge," Block says. "Our goal is not to make servers robots, but to provide guests with professionalism and expertise," he adds. "We're of the size that if we don't invest in training, we're going to lose. Our whole business is based on the return guest. If something is memorable from a service standpoint, it's as important as any other part of the puzzle. I don't ever see an end point."
"If you can give a guest pairing ideas about what goes well, people will come back because it shows the server and restaurant really care about what they're doing," says Sharron McCarthy, Vice President for Wine Education with the New York-based wine importer Banfi Vintners. "The advantage is that an educated staff can sell more. If people are confident pronouncing Valpolicella they'll sell more, if they have information on the grape or wine, they'll sell more." Banfi's motive? "To create a larger pie, not try to steal a piece of someone else's action. You've got to start off with the trade," she says. "Someone who is educated is going to purchase our products. Sooner or later, you're going to come to us."
At M.S. Walker, sales staff regularly taste from the company's portfolio, learning product styles, origins and production techniques, notes Hafferty. Winemakers and winery owners often join them and visit accounts. "Sales reps have frequent opportunities to visit wine regions represented in our portfolio. Nothing quite conveys confidence and competence like a salesperson who has tasted the wine, met the person who made it and walked among the vines that produced it," he says. "Knowledge talks, B.S. walks."
"It's very important for us to interact with suppliers and distributors, and to constantly taste products," says Carri Wroblewski, co-owner of Brix Wine Shop in Boston's South End. Brix schedules one-hour staff tastings twice each week with suppliers and wholesalers. "When you meet the person who makes the wine you get a sense of passion from them and you can translate that into your passion. That's what it's all about. It gives the store more credibility because of the way those experiences translate to customers."
"When a consumer is shopping it's a bit like a deer caught in headlights. If a staffer is excited about (a product) consumers can feel that enthusiasm. Knowledge is extremely helpful for people to cut through the clutter," says Evan Goldstein, Vice President of Global Brand Education for Beam Wine Estates. "Education is not a luxury anymore, it's a department," he says. Goldstein visits Massachusetts several times each year to meet with restaurant and wholesaler personnel to cover grapes, geography, service, and germane matters.
"There's more interest than ever before. If someone likes a wine, they can get on the winery's website and learn the grapes, pH levels and everything else. Because of that, restaurants need to know more than ever before. If you know what you're saying it gives you credibility and people can feel that," explains Leonard Presutti, Corporate Wine Educator for Martignetti Companies. To help achieve that credibility, Presutti conducts an eight-week Wine 1O1 class for Martignetti sales staff where he goes through the major wine production regions, grapes and various types of wines from each area. Tasting is a vital component. Participants are tested and scored on their knowledge, and must repeat the course if they don't measure up. This basic course is open to the trade. "It kind of marries them to Martignetti, we're providing them a service, observes Presutti. "One of the things I find most gratifying is some people who didn't know much about wine now sell wines from esoteric regions. They also tend to be more profitable." In a more advanced one-year class, Presutti leads top sales staff through the intricacies of terroir, soil and winemaking methods. Part of Presutti's job is to visit promising stores and restaurants trying to build or revise their wine offerings. "Some other companies just drop off a case of samples. I go through them and say, for example, 'This is from South Africa, here's why it's interesting and how it goes with food'," he says.
"The whole point is we are in a business where you sell with your knowledge or just sell and don't talk to your customers. You could have a relationship with the retailer or just buy a cheap gallon of gin and leave. The only way for a new store to survive is to have knowledge about products no one else has," remarks Ferrand's Lamy. "Customers expect a service that's very different than 15 to 2O years ago. Today, people want to be babysitted, to learn more about everything, which is great for our business." The expectation that waiters recommend items on the wine and drinks list is now demanded at stores, he adds. When visiting a new on-premise account, Lamy says he makes sure to meet the staff, give them a basic Cognac education and tell them how to sell it. "I talk a lot about Pierre Ferrand and my competitors. It's important not to badmouth competitors, but to point out the differences between you and them." Lamy's most common staff training is a 2O minute seminar about cognac regions, which cognac to sell to which customer and how to up-sell. "My real job is to go out there and make a ton of noise about that product. Most waiters learning about your product will be buyers in two or three years."
Training "reflects well on our products, but most importantly it reflects well on that account," comments Compagna. Stores look at this as an opportunity to drive loyalty in consumers who traditionally have been very fickle and price conscious. You're better served if you establish rapport, if questions are answered by polite and knowledgeable staff. We try to create mini-ambassadors for our brands." He continues: "If you're going to pay $5O for a magnum of Belvedere versus $2O for Smirnoff, beyond the intrinsic quality of the two why would you buy one over the other?" The right information given to the right customer can make a sale.
As the choice and sophistication of wines and spirits keep growing, many products will gather costly dust unless qualified staff is on hand to sell them. Those ringing up profits will employ and train people who can confidently explain to customers how and why a given product is better than others in its category. "Human nature takes the path of least resistance. If you don't know about a product, you probably won't try to sell it," says Compagna.
TIPS
Remember the KISS principle: Keep it simple, stupid. Don't overwhelm staff about the porosity of American oak vs. Slovenian oak. Major wine types, grapes, taste profiles, and regions are more important.
Think like a consumer. Why is one wine or spirit worth buying over another? How will it enhance a customer's experience?
With high turnover and frequent new products, the need for training never ends. Devote a specific day and time for training where staff is required to attend. Pay them for their time.
There's no substitute for pulling corks. Be sure your staff tastes as many wines and spirits as possible so they can answer truthfully when asked about a particular product.