archived

FeaturedArticles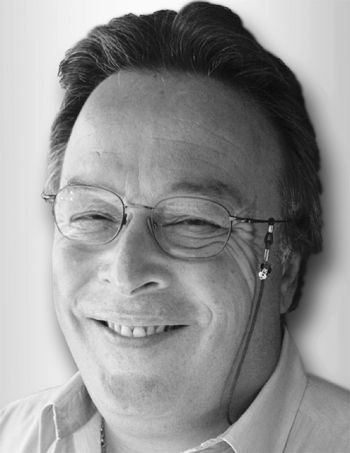 Article By: Fred Bouchard
Celebrating its centennial in 2OO6, V. Cirace & Son is by far Boston's oldest family-owned bottle shop. (The store's State License, WD2, is Boston's second oldest.) Jeff and Lisa Cirace, grandchildren of founder Ernesto, have complemented each other's creative styles for over 3O years. Under their loving guidance, V. Cirace & Son has won major awards: the Lou Iacucci Award from the Italian Wine & Food Institute in 1982, and market watch's Top 1O Retailers in 1988. An august presence at the corner of North Square - like its neighboring Paul Revere House and Old Sailor's Home - the shop is listed on Boston's historic Freedom Trail. Window and showcase display presentations are - invariably and traditionally - first class. Sepia-tint photos, memento bottles and memorabilia line the walls and fill polished oak, sparkling display cases. Everything looks perfect: browsers find no lurking bottles, outdated shelf-talkers, dusty corners. Bins are neatly stacked, labels faced. The scintillating Grappa display and serene Port shelf are highlights. At Christmas especially, but all year 'round, Lisa's handcrafted gift baskets take stage center. It's as winking and lively as a presepi (Nativity scene) in a Roman church. Behind the scenes, Jeff and Lisa plan new strategies, import and sell wines and liqueurs, branch into glassware and pottery - all with great elan and elegance. What becomes a legend best? Limoncello yellow!
---
JEFF CIRACE • 52 • V. Cirace & Son, Inc. • Boston, MA
---
LONG ROOTS My grandparents Ernesto and Vincenza arrived in Boston from Salerno in 19O4. They were from neighboring villages on the Amalfi Coast. My grandfather was a barber at Grande's Barber Shop in North Square and opened a dry goods shop in 19O6. He was the original importer of Petri Italian cigars. In those days, Italians named their businesses after their wives, so the business became V. Cirace after my grandmother, Vincenza. My dad, also Ernesto, went to Suffolk Law School and became a contracting officer for Bell Aircraft in World War II. He met my mother while stationed in Rome, New York; they came to Boston after the war ended. Three months later, as tradition dictates, my grandfather went upstairs for his lunch and nap - and never woke up. So my father and his sister Eda took over the business. My grandfather did not want to branch into liquor; after Prohibition bootlegging was regarded as dirty business. They started up small with pints and half-pints of Whiskey and Rye.
JUG TRADE In 1953, Dad became a distributor. Parma Wines from Lodi - four gallons to a case - were a big part of our business. A burgundy blend (mostly Zinfandel), a Chablis and a rose. Winemaker John Cella was married to a Petri, whom Dad met through importing cigars. John was eventually bought out by Italian Swiss Colony, who was bought out by Heublein, and so it spiraled. We did all right until Gallo came in with the Carlo Rossi line, and then it was David vs. Goliath, regional Parma head to head with a major national brand.
BORN into RETAIL From the time I was 7, working here with my Aunt Eda, there never was a question in my mind where my life was going. My father and I had a great relationship, and I loved being in the store with him. At Christmas I couldn't wait for school break to come down here and stock shelves, drive the truck, sweep up with Da 'til 3 in the morning! Our wine would come into a railroad yard at Commercial and Atlantic; we used a little 12-foot truck to get it here. I did a lot of lifting when I was a kid. As a high school football player I never did weights, because I was lifting cases of Parma wine all day long. If there was a snowstorm, we wouldn't drive home to Winchester. He'd take a room at the Parker House, we'd woof down turkey clubs at 3am and be back here at 7! Our Christmas business today is largely Lisa's gift baskets; back then, we'd deliver 5O cases of Scotch to a company.
NORTH END CHANGES We never priced bottles. My father had a steel-trap mind, knew the price of every bottle and its mark-up, knew how far he could bargain, because our all-Italian customers, believe me, would come and barter everything but their cows! This was a busy industrial and retail area: bakeries, butcher shops. Hanover Street was meatpacking plants. Commercial Street was fruit and vegetables, Atlantic Avenue, all fish, you'd trip over 5O-gallon wood barrels filled with cod and herring. That's how people shopped. The neighborhood began to change when Mayor Kevin White built Faneuil Hall Marketplace and developed the waterfront. People sold high and moved to the 'burbs' - that was the American Dream. I loved the city; my brother didn't. He liked sailing on the Mystic Lakes; I loved playing pimple-ball with a broomstick right outside the door here.
FACE the BOTTLES My father was a stickler for organization. He always wanted the store to be a showplace. His belief in the full package - great selection, great service, an appealing place for people to shop - was instilled in us since we were kids. I tell my staff, 'Look, I'm too old to change. When a bottle needs to be faced off, when you see dust, you just do it automatically.' You've got to be wine savvy. You need good brand knowledge with spirits. A customer comes in, you greet him, offer your personal experience with selections. This maintains my family tradition, and is what makes today's individual store-owner stand out among chains and club stores.
FULL TIME (and a HALF) My sister Lisa and I have dedicated ourselves to this business for many years. I quit college days and started going nights to help Aunt Eda. I took marketing and management courses at Bentley. Dad never pushed us into the business. The hours were brutal: 8am to 11pm, 6 days a week. I knew how committed I'd have to be to run a family business. You give up a portion of your life; you see your family less to provide service to customers. There are two ways to make money: the smart way and the hard way. In the old days, we did it the hard way, working 8O to 9O hours a week. Young people today are smarter, so they're less likely to commit to that regimen. To be in any retail business definitely takes a special type of person.
GIFT BASKETS After Aunt Eda passed away, Lisa and I became the second generation sister and brother act. Lisa went to Suffolk, and is very creative. We didn't want to be just a corner liquor shop, so we made gift products an integral part of our business. Lisa spends five months preparing for the next gift season, traveling to gourmet shows to find the perfect products. We taste wines that she matches with the foods. She finds exact colors, themes. She's done baskets for Neiman Marcus, Jordan Marsh. But since we do it all in-house and don't want to move to a factory, we've cut back production to service special customers. We've targeted the very high quality segment, and mail out 1O,OOO full-color catalogs; our best clients are recipients of baskets. It goes year 'round: congratulations, birthdays, company incentives. We've done special promotions with Toyota and Jaguar dealerships. Lisa's lines of Italian ceramic pottery and Murano glassware, especially designed for aperitifs, broaden our appeal to the spouses of wine buyers.
IMPORTING CHIANTI Dad began importing Italian wines 3O years ago; we sold our own Frascati, Chianti, Lambrusco. When he died, we discontinued that segment. Our Parma sales had dropped drastically, and we were the first to lose our warehouse (Kendall Square, on the Charles River) to the Big Dig. It was a great location! So we focused on retail. That gave us huge notoriety in Italy. When we won the Iacucci Award, Sean Connery and Gina Lollobrigida presented the awards at the New York Marriott. Italian wineries began asking me to consult, and soon to be their broker.
CHARACTER TRUMPS MONEY I met with Bobby Epstein at Brockton Wholesale (later Premium Beverage, now Horizon); we'd met a year earlier and were becoming good friends. He'd come to me and asked if he could have a shot in Boston; I gave him some business. My primary relationships are what this business means most to me. Bobby and I built a relationship over 2O years. He helped me develop my brands in New England. Because of in-store relationships, I came in contact with Brown Forman. When they took our Sambuca brand (Oblio), the country was saying, 'How did this little store in Boston get the country's biggest liquor company to take their brand?' We had no track record - just an idea! A gentleman who came in to thank me for featuring Glenmorangie spotted a plastic mold of a bottle I'd designed on my desk and said, 'What a beautiful package!' My friend in Italy found a producer for coffee-infused Sambuca, his wife came up with the name. Anyway, Brown Forman took Oblio, ran it nationally for three years, then gave up on it. That experience educated me in a whole new business sector. When a decision has to be made at Cirace, Lisa and I discuss it over Sunday family dinner, and a decision is made. In corporate America, you're on a totally different plateau: there are tiers and layers of people and decision-making. It also taught me a lot about production: labeling, bottles, bottling lines.
BRANDING a DIGESTIVO I get bored easily, so I'm always looking for new projects. Lisa and I have taken this store as far as it can go without opening another branch, which we do not want. Lisa and I have worked very well together for 3O years, which is some kind of record. An old axiom for family businesses says: The first generation builds, the second maintains and the third destroys. Not at Cirace! We're close, but we're different in personality. Lisa is creative and level-headed, I'm aggressive and volatile. So I came back from Italy and said to her, 'Maybe we should try limoncello. The first year I saw it in Rome, the next year in Verona, the third in Milano. This stuff is everywhere!' She said, 'If you want to do it, let's try.' She came up with the name Sogni (dreams) di Sorrento. We designed the package. I was all set to go back to the large distillery who made our Sambuca, had the contract in my briefcase, when my wife Ann and I went to Verona for Vinitaly (Italy's premier beverage exposition) where I was consulting for a winery. Ann's bored and decides to take a stroll. An hour later she's back tugging my sleeve. 'Jeff,' she says, 'Please come with me. I just tasted a fabulous limoncello.' 'Ann,' I say, 'we're signing the contract this afternoon!' She gives me a look: 'You'll kick yourself later.' So I meet the people, taste the product - and run to phone Lisa. She says, 'If you're that sold on it, bring home samples and then you can fly back.' So we did, and around Sunday dinner table - with Lisa, my mother, my niece and her fiance, my family - we decided the product was amazing: delicious, hand-crafted, on target for our clientele. After much discussion and preparation with Lisa, I flew back to Italy, drove to Positano and met Maurizio Russo, the father (loved his family). His hands-on family company makes a traditional, handcrafted product - grain neutral spirits, lemon peel (no flavorings), distilled water, and sugar. I brought some back, and Bobby Epstein was receptive.
TEST MARKETING We have a ready-made test market in Boston. My focus group is my shop. When old trusted customers come in, I take samples out of my office and ask them what they think of it. They say: 'nice bottle!' or 'too bitter!' or 'too sweet!' We absorb their comments, go back and adjust the product and package. The bottle went from square to round, blue to yellow, etched lemon to a ring of painted lemons; the flavor went from cloyingly sweet to intensely lemony. This is Lisa's and my triumph: the way my dad felt about Parma Wine. We're in 12 markets. We've come out with mandarin and raspberry, 75O and 1OOml. We have tremendous distribution here and in New Hampshire and do very well in Florida and New Jersey.
PAST and FUTURE As long as Lisa and I are here, there'll be a Cirace on this corner. Our combination of creativity and wine knowledge have benefited us greatly. Lisa is very food-savvy and a great cook. There's no fourth generation for Cirace, unless my future grandchild may want to get into the business. We do have continuity, three generations of family customers. Mr. Michael Di Nardo shops here, whose father was in the Air Force, his uncle mayor of Medford. I remember him coming in here when he was six-years-old, his grandfather buying Parma and his father holding his hand and yelling, 'Don't touch the bottles!' Doctors who shopped here as medical students still come back as surgeons. But demographics have certainly changed. I'll bet that 95% of the Italian wines I sell today are to non-Italians. The Italians who remain in the North End are not about to drop $6O for a Brunello. Today we also import Russo's Stravino wines from Campania.
SHELF TALKERS, REGION WALKERS We've adjusted price points and focused on education, which is very, very important. Now with a daughter of 23, I'm trying to get North End young people involved in trying wine. We host tastings at restaurants, similar to trade tastings, with notes on the wines and regions. We ran one at Lucia's with 1O Tuscan wines for $25 (covering appetizer costs). It gives young people a chance to taste Brunello or Tignanello, now major investments! They might buy a Chianti Classico for $1O, but at least they know what's out there. We keep a kiosk full of notes on Italian wines, region by region; I fill it twice a month, we go through reams of paper and have racks stocked with regional wines. I do that so people who just want to browse can be comfortable and learn a little without having to ask. As I get older, I feel 'written out' with sell sheets and shelf talkers. I'd rather be fishing in Boston Harbor in my Whaler!
TRACKING TRENDS Industry trends are changing daily in tastes, networks, buyouts, consolidations. If someone had told me ten years ago that Seagrams wouldn't own Seagrams 7 any more, I'd have laughed. Never in a million years would I have thought Robert Mondavi wouldn't own his own label. If you'd told me that a French vodka called Gray Goose would sell for $27.99, and they'd sell the label for $1billion, I'd never believe you. What do a goose and France have to do with Vodka? Yes, the business today is exciting and fun. Look at that Absolut silhouette: all you can think of is vodka!
ADVICE to RETAILERS General information is key. Web sites are very helpful. I rarely bother a salesman for tasting notes. I go on line to get ratings. We do a lot of pre-buy and contact good customers with pre-arrival notices on Supertuscans or Opus One. Distributor relations are important. You have to convey how passionate you are about the product. When I leave sales meetings at Horizon, nobody says that guy doesn't believe in this product, doesn't love what he does. It may sound corny, but that's the way I was raised, and I'm too old to change.
BRANDING LARGE The original owner of Ketel One came into the shop and we tasted it at the counter - I'll never forget it. Before that it was just Smirnoff and Gordon's. We saw that evolve into where vodka is today in terms of quality and levels of sales. We were impressed that it developed slowly, without flash - a good sign. We've seen many brands that get a brief blast, then the public says, 'What's this stuff with gold floating in it?' Sambuca Romana has done a good job in capturing the US market.
MARKS of RESPECT Antinori has been an absolute leader in marketing, education and introducing people to fine Italian wine. The Marchese di Antinori is surely one of the market leaders. I have enormous respect for Robert Mondavi, the man, his place in California wine history, creativity in nurturing his brands, and his commitment to education. Other wineries, like Joseph Phelps, have also made world-class wines in California. The world expansion of quality wines is fascinating: the Southern Hemisphere has done it, and the Eastern Bloc of Europe is next. That's why our business is still fascinating, exciting.
HAPPY MEDIUM I hope our business doesn't become chain-driven on a national level; then it will lose individuality, the personal touch. It makes me nervous at every level. As a retailer, I was raised to offer service: greeting, very wide hand-selected inventory, helping customers shop and carry their bottles, branded bags, a hearty 'thank you!' There has to be a happy medium between the chain and the local bottle shop. We had insight into that when we planned to turn our Cambridge warehouse into a wine store offering gourmet foods, cooking utensils, cooking classes, and tasting programs.
LIVING, ITALIAN STYLE You can tell by my profile that I love Italian food! When I go there, I greatly enjoy sharing the passion of the producers, the proud regionality of the people, and the heritage of my ancestors. We'll lunch for three hours enjoying wine, acqua, antipasti, pasta, entrees, cheese, pastry, limoncello, espresso. Back at the office, we work 'til six - though I'm ready to pass out! Back to the hotel, freshen up, take a nap, and we're out for round two of marathon dining from 9 'til whenever ! It's a great lifestyle, it truly is, and the scenery is sublime. This last visit we toured the ruins of Pompeii and the King of Naples' amazing 5O-acre garden estate and attended the opera at the Ravello Music Festival. That's what I love about Italy!