archived

FeaturedArticles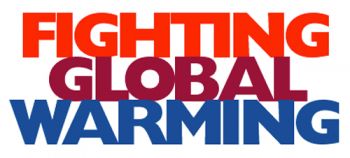 Article By: Harvey Finkel, MD
Recent tastings have caused me to reflect upon the unique 2OO3 growing season in Europe, for many of the wines of that torrid vintage are in bottle and now available for assessment.
The Consorzio Vino Chianti Classico has just passed through Boston, providing an array of attractive wines to taste: 18 producers brought 48 wines, among which 16 2OO3s. Earlier, we had a visit from Barbara Rundquist-Muller, manager of the Dr. Thanisch, Erben Muller-Burggraef Estate in Bernkastel-Kues in German's Mosel Valley, also bearing wines of 2OO3. Barbara's aunt, Magrit Muller-Burggraef, is owner of the estate and the granddaughter of the famous Dr. Hugo Thanish. The Mosel is one of the most northerly of wine regions; Chianti Classico, in Tuscany, is of Mediterranean character - a worthy contrast.
Ordinarily, sun and heat are viticultural desiderata, especially in northerly vineyards (or, in the southern hemisphere, for vineyards far to the south). But 2OO3 in Europe was too much of a good thing. Temperatures were 18 degrees F above the 3O-year average. Tens of thousands of people died. Plants produced only two-thirds as much greenery as usual, and thus absorbed much less carbon dioxide for productive processes than in previous years. The dry, hot, sunny conditions eclipsed the legendary years of memory, even of historical records. There is talk of 1893, of 154O! Such a summer yields grape of great ripeness, but, Shakespeare to the contrary notwithstanding, ripeness is not all. Grapes may be sunburned and raisined. Acids are depleted. While sugar and, thus, alcohol are high, perhaps too high, the grapes may be otherwise immature. Balance is all, and this may be lost. German Rieslings are, at their best, light, even ethereal, with a spine and finish of fruit acid that enables graceful aging. Their best vintages, like those of all wines, are warm, sunny and dry, but not like 2OO3. While more southerly red wines have some of the same requirements, they are likely to suffer less from extreme heat than delicate northern whites. In the aftermath of 2OO3, I felt uneasy, and would have not considered buying futures, for it was going to take particular vineyard conditions, skill and restraint in winemaking - and luck - to make the good, perhaps great wines we might hope for. That the wines we are sampling today turned out so well is, therefore, particularly pleasing.
The racy, delicate wines of the Mosel-Saar-Ruwer region are at highest risk from the summer stresses of global warming. Growers and vintners can take some protective actions. Irrigation, normally not allowed, was permitted in 2OO3, but most growers were neither inclined nor equipped so to do. Mulch, often straw, helped retain what water there was. The usual practice of pulling leaves to expose the bunches to sunlight would have, in 2OO3, desiccated and shriveled the grapes, and so was dispensed with. That the best wines are made from mature vines, which possess developed root systems, is accentuated in drought years. Young vines tend to shut down in the heat, yielding immature fruit. Quality-conscious growers concentrated on older vines, and, to ensure all-important low yields, engaged in merciless bunch pruning. Timing of picking is critical. It is difficult, requiring experience, courage and luck to obtain fruit of sufficient maturity, yet adequate acid (they are reciprocally related: as the grape matures, sugar rises, acid falls - remember, balance is all). In normal years, the best wines come from the sunniest, warmest, best-drained slopes. In 2OO3, on the contrary, cooler areas - the Saar and Ruwer rather than the middle Mosel - and less highly regarded flatter vineyards with more water-retentive soil may be less traumatized.
Unusually, addition of acid was permitted in 2OO3, but, again, few availed themselves of this option, fearing effects on wine structure. I'm told that oxygen exposure was assiduously to be avoided. Production of German wines in 2OO3 was at least 2O percent lower than average, and considerably below the peak years we know and love. The least rich quality wines, QbAs and Kabinetts, are rare. Dryness inhibited Botrytis formation. Nevertheless, many fine wines were made. In critically tasting, one should concentrate on the acid-engendered length and elegance rather than the generally adequate fruitness.
The Thanisch family's wine growing in Bernkastel-Kues can be traced at least 37O years. A share of the renowned Bernkasteler Doktor vineyard was acquired at the end of the 18th century. The name recalls the legend of the near-resurrective power of its wine. The estate is composed of ten hectares of top vineyard sites in the Middle Mosel, yielding about 65OO cases of the single-vineyard wines. The vineyards average 65O feet in altitude. The vines, growing on their own roots (no Phylloxera here), have an average age of 6O to 7O years. The soil of the "impossibly steep" slopes, which must be worked by hand, is rough slate, giving the wines a pleasing minerality. Because different levels and exposures of the vineyards lead to different rates of ripening, six passes through the vineyards over six to eight weeks are required for harvest to obtain perfectly ripe grapes. The wines undergo a very long, slow fermentation, and mature in traditional large oak. All this is carried out in a very cool ancient ice cellar hewn deeply beneath the Doktor vineyard.
All of the quality wines I tasted are delicious: fragrant, delicate, lively, and long. They are young, and their fruit is commendably balanced with acid. They are, of course, all 1OO percent riesling. The grosslage Bernkasteler Badstube Kabinett is made from the grapes of two fine vineyards, Graben and Lay. The others are single-vineyard wines. Bernkasteler Graben Spatlese smells to me of pear, unusual in German wines. Braunberger Juffer-Sonnenuhr Spatlese hints at spice and orange. Bernkasteler Lay Auslese does have some Botrytis, and magically combines intimations of flowers and fruits with lacy lightness.
The record-breaking summer of 2OO3 was less of a problem in Tuscany's hillside vineyards (altitude 7OO to 2OOO feet) than 5OO miles to the north, where, far from the sea, the continental climate is not as forgiving with falling temperatures at night. The vines and the winemakers of Chianti are used to heat. (In fact, many newly planted vines in Chianti Classico are being trained close to the ground to enable absorption of maximal heat from the ground, although that would possibly backfire in a summer such as 2OO3.) It did not appear that special precautions were taken in 2OO3. I suppose there was a sense of relief after the cold, wet Tuscan summer of 2OO2. The weather in 2OO4 was more typical than the opposite extremes of the preceding two years. I don't know yet about 2OO5.
The Chianti Classico 2OO3 wines I tasted were, of course, the normal versions - the Reserva wines are not yet ready. The wines are young, and many have recently traveled. They are, by law, at least 8O percent sangiovese. These fine examples were mostly 9O or 95 percent, some 1OO, the rest other red grapes such as canaiolo, colorino, merlot, cabernet sauvignon. After 2OO5, the white grapes trebbiano and malvasia, now permitted to a maximum total of six percent but seldom used by better winemakers, will no longer be welcome. Many of the wine producers also make fine extra virgin olive oil.
The wines are richer in flavor than usual, with enticing bouquets and comfortably soft tannins. All were at least satisfactory, most considerably better than that. They certainly can be drunk with pleasure, especially with food, now or soon. While I am unable to warrant their long-term development and survival, I believe they'll be fine. It is early days: there will no doubt be both pleasant and disappointing evolutions, but I will risk naming those that tasted best to me. I particularly liked, on that particular day, Fontodi, La Marcellina Comignole, Le Corti, Le Fonti, and Monteraponi. Several others could easily have made this list, which might well have been entirely different on a different day. Overall, I was reassured. And remember, Italian wines go well with foods of all nationalities, especially those that are well seasoned.
What are we to make of the 2OO3 weather from the long perspective? Is it a sign of what's to come? Will our temperate zone vineyards become too warm to produce fine wine? Might we someday be planting in Alaska, Scandinavia, Siberia?
Let's take a refreshing pause to consider the names of these vineyards, often an entertaining excursion. A high quality German wine is named for, in order, its village and vineyard of origin, then its grape and level of richness (Kabinett, Auslese, etc.). The 'Bern' in Bernkastel comes from Baren, referring to the bears that were once common in the area. Kastel, of course, means "castle". Braunberg means "brown hill"; its tinted soil contains much iron, which influences the taste of its wines. The 'er' at the end of the village names is a possessive form. Grosslage is a collective site encompassing a number of similar vineyards. (Einzellage is a single vineyard.) Badstube, literally "bathroom," refers to the public spa or bathhouse that once serviced subterranean warm springs here. Graben is "ditch": one runs between this and adjacent vineyards. Lay is an old term for "slate", with which many of the Mosel's finer vineyards abound and which contributes to the wines' distinctive character. Juffer, originally a slang shortening of Jungfrau, "a beautiful, virginal young girl", now alludes to alte Juffer, "spinster" or "old virgin". Sonnenuhr, literally "sunclock", is a "sundial". When Sonnenuhr is appended to the name of a vineyard, it signifies that the vineyard has a full southern exposure, much to be desired (except, perhaps, in 2OO3). There is also a vineyard called Juffer unadorned, whose sun exposure is not as favorable as that of Juffer-Sonnenuhr.