archived

FeaturedArticles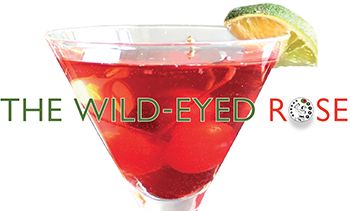 Article By: Pink Lady
ON MARCH 17 jolly drinkers around the world will don green garments, shout "Erin Go Bragh", and use St. Patrick's Day as an excuse to get day drunk. It's a huge day for festivities in Beantown to be sure but, as anyone who's seen Boondock Saints, Goodwill Hunting, The Departed, and The Towne can tell you, Boston is super Irish every day: You can't swing a cat without hitting a Sullivan.

From Somerville to Southie bars abound where one can order a properly poured Guinness, a Magners (called Bulmers when I lived in Ireland a decade ago), an Irish whiskey, or an Irish Coffee (made with whiskey, not Bailey's, thank you very much.) But where should you head to whet your whistle with a good, classic Irish whiskey cocktail? The list is comparatively small, not because our city lacks erudite barkeeps who know their classic drinks, but because there just aren't that many vintage cocktails that call for Irish whiskey.

Irish whiskey was once the most popular tipple in the world. Queen Elizabeth I had stocks of it delivered to her court during her 16th century reign and Russian Czar Peter the Great was purportedly a fan. It took center stage when phylloxera decimated the brandy fields in Cognac. But between the invention of the continuous still, which Irish whiskey makers were slow to adopt, the Irish Civil War, American Prohibition, and World War II, the twentieth century was not kind to the Irish whiskey industry. After World War II, just 7 distilleries were left in the Emerald Isle; 16O distilleries flourished in 188O.

Not to worry. In 2O14 Irish whiskey has been on the up and up as the fastest growing spirit category for the last decade, growing at 20% each year. New brands and distilleries are popping up and we can certainly expect to see some modern classic cocktails invented by learned bartenders in Boston and beyond.

'Til then go retro and sip on this drink, found in recipes for mixed drinks, published in 1917 in New York by a German-born bartender named Hugo Ensslin. This iconic tome is famed for first publishing drinks like the Aviation cocktail, and showcasing fancy new modifiers such as grenadine and triple sec – huzzah! It was also the last cocktail book to be published in New York before Prohibition left the city – and the nation – dry.

Here's to letting bygones be bygones.

---
THE WILD-EYED ROSE
(From Hugo Ensslin)
2 ounces of Irish whiskey
1 ounce of fresh lime juice
½ ounce of house-made grenadine
Lime wedge for garnish
Maraschino cherry for garnish

combine all the ingredients in a cocktail shaker with ice.
shake thoroughly.
strain (or double-strain) into a chilled cocktail glass, flute or coupé.
garnish with a lime wedge and maraschino cherry.

Cin-cin!