archived

FeaturedArticles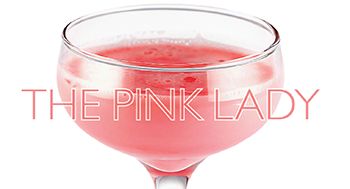 Article By: Pink Lady
AS A CHILD this lupec lady spent Easter mornings hunting for brightly colored, hardboiled eggs hidden slyly in the living room by the Easter bunny. Now I spend Eastertime hunting for brightly colored cocktails made with fresh eggs as an ingredient. Once hidden in the recesses of old cocktail books, recipes for classic and modern egg drinks are becoming a fixture of modern cocktail bars once again. If you've never had the pleasure of trying one it's a must this spring.
Raw eggs are one of those cocktail ingredients that can make modern drinkers who are unaccustomed to the idea squeamish. But these drinks are as old as – if not older than – cocktails themselves. The colonial-era mixture of ale, rum, eggs, and sugar passed back and forth between pitchers, for example, was dubbed a "flip" and was a veritable fixture of 18th century drinking. The drink shrank in size over time, but sidle up to the bar today and order a flip and your barkeep will produce a concoction made with a whole egg as an ingredient.
And then there are drinks such as my namesake cocktail, the Pink Lady, which utilize egg white to impart body and texture on a beverage. I've yet to find a record of the drink's origins but expert David Wondrich assures me it was developed as the namesake cocktail for The Pink Lady musical, a popular show that ran for 312 consecutive performances on Broadway back in 1911. Riffing of song titles and characters from the shows was a popular naming ritual in that day for many bartenders, and the drink garners its hue from fresh grenadine and uses a double base of applejack and gin – all of which were fashionable ingredients of the time.
The play is long forgotten today but The Pink Lady lives on in many recipe books, usually tucked in the category of "for the ladies".
But tread lightly: much like the modern Cosmopolitan, this pink drink is quite potent.
We LUPEC ladies certainly do not mind.
---
PINK LADY
1½ ounces of dry gin
½ ounce of Applejack
½ ounce of fresh grenadine
¾ ounce of fresh lemon juice
1 egg white

vigorously shake all ingredients in a cocktail shaker without ice for 2O seconds.
add ice and vigorously shake once again.
strain into a chilled vintage cocktail glass.


Cin-cin!