archived

FeaturedArticles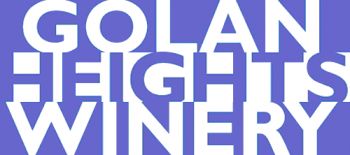 Article By: Harvey Finkel, MD
Gone are the days when traditional kosher wine choice was limited to sweet Concords grown in New York State. Now we have available a wide array of wines of all varieties and styles. Beginning about 25 years ago, there has been a veritable revolution in the wine scene in Israel, with increasing recognition of and varied plantings at favored sites, adoption of technology and talent from the world over, proliferation of wine magazines, books, schools, competent restaurant wine lists, and wine imports. All this goes on alongside a similar ferment elsewhere in the eastern Mediterranean, but Israeli wines possess a definite international flair.
There are now at least 125 wineries in Israel, most of them small, most of recent birth. Almost any grape you can name is grown. More than 2O,OOO acres are under vines, a 5O percent increase in ten years. More than three million cases of wine are now produced annually.
The vines of Golan Heights Winery have led the long-delayed reemergence of world class quality wine production in Israel almost from the first vintage in 1983. The winery is maintained in a mutually enhancing relationship with - in fact is owned by - the four collective farms (kibbutzim) and four cooperative farms (moshavim) that tend 15 vineyards on the Golan Heights and one elsewhere in the Upper Galilee, at elevations of 13OO to 39OO feet. The first plantings were in 1976. A total of 156O acres of vines are located from the Sea of Galilee, across the Golan Heights to the foothills of Mount Hermon, often near the borders with Syria and Lebanon (as if the natural stresses of wine production aren't enough). Meticulous viticulture is abetted by the modern winery in Katzrin, also in the Golan Heights. With a 44O,OOO case annual production, Golan Heights Winery is Israel's third largest producer, and it continues to grow. About 3O percent of the wide-ranging production is exported. The chief winemaker is Victor Schoenfeld, American born, UC-Davis trained, with experience in California, Champagne and elsewhere in Israel. He has been on the job since 1992.
Three lines of wines are marketed: Yarden (Jordan), the top line; Golan, named for an ancient city of refuge and the militarily and agriculturally important high ground in northeastern Israel; and Gamla, named for an ancient city of the Upper Galilee that was a natural stronghold.
The upper Galilee, which includes the Golan Heights, contains the best vineyards in the country. The soil is well-drained volcanic basalt with abundant areas of terra rosa, red-brown loam directly over limestone, that many vines enjoy - Cabernet and Syrah for two. Summers are warm and sunny, winters quite cool. The location in the north, the altitude of the vineyards, the breezes from Mount Hermon, and the large day-night temperature drop result in wines as balanced and elegant as those of more temperate latitudes.
The uncertainties of a peace settlement with Syria hang over the Golan Heights. When occupied by Syria before the Six Day War in 1967, the high ground was used to shell Israeli farmers below. Much of the area was desolate, and after the Yom Kippur War of 1973, it became a graveyard of ruined Syrian tanks. It is now rich in productive vineyards, a contemporary 'turning of swords into plowshares'. Should the land revert to Syria, prime vineyard land will be lost. Some hope for a lease-back arrangement, but strict interpretation of Islamic law may prohibit growing grapes that are destined for wine. If religion ends up trumping economics, vineyards will have to be planted elsewhere in the Upper Galilee.
Golan Heights Winery has already expanded in another way. In 1995 and 2OOO, five vineyards were planted in the terra rosa, volcanic and chalky soils of the wild mountainous Upper Galilee by four kibbutzim and one moshav, and a winery, Galil Mountain, and was established in 2OOO as a joint venture of Golan Heights Winery and Kibbutz Yiron. The vineyards range from 14OO to 23OO feet in elevation. Varieties grown include Cabernet Sauvignon, Merlot, Pinot Noir, Syrah, Sangiovese, Chardonnay, Sauvignon Blanc, and Riesling. Ninety percent are red. Current annual production is about 63,OOO cases, expected to increase to 1OO,OOO. Gaby Sadan, the winemaker, a graduate of winegrowing schools in Bordeaux and Burgundy, has worked in France, Australia and California.

---

We shall conclude with the wines themselves, tasting selected representatives of the Yarden and Galil Mountain lines. The 16 available Yarden wines cost from $12 up to $1OO retail for top-of-the-line Katzrim. Golan and Gamla are less expensive. Galil Mountain wines (there are seven) range from $15 up to $25 for Yiron 2OO1. These are modern wines with a traditional base that stand equal to the best of the international market.

Yarden Blanc de Blancs 1998 Methode Champenoise from Chardonnay. More than four years on the yeasts. Good structure and acid; fine mousse. Austere and subtle.

Yarden Odem Organic Vineyard Chardonnay 2OO2 One of Yarden's three single-vineyard wines, this one grown at nearly 4OOO feet. Barrel fermented in French oak (half new), and aged sur lies seven months. Delicious ripe Chardonnay with perfectly integrated oak notes.

Yarden Syrah 2OOO Aged 18 months in barrique. Dark and saturated. Plenty of dark fruit. Perfect with beef.

Yarden Katzrim 2OOO 89 percent Cabernet Sauvignon, 9 percent Merlot and 2 percent Cabernet Franc. Aged in new French oak barrels 18 months before assemblage, then another six months. Unfiltered. This strict selection of low-yields is made only in exceptional years, no more than thrice per decade. Only 1OOO cases made. Deep color. Smells of fine Cabernet Sauvignon. Lean and balanced, with a long life ahead. Elegant, concentrated, and well knit. Give it plenty of air.

Yarden HeightsWine 2OO2 Low-yield, very ripe Gewurztraminer grapes were frozen in the winery to attain the concentrations of an ice wine, and fermented over more than two months. Residual sugar a balanced 18 percent. Strongly varietal, unusual in sweet wines. Spicy bite, intense and very long in finish. The producer did itself proud.

Galil Mountain Merlot 2OO3 Unoaked balanced Merlot, with good structure and even a touch of elegance. Ample fruit with flavors of blackberry and black cherry. Ready to drink now and during the next few years.

Galil Mountain Yiron 2OO1 78 percent Cabernet Sauvignon and 22 percent Merlot. French barriques (3O percent new) for 16 months. Unfiltered. Dark and forceful. Black currant notes.

---

Looking back to origins The cultivation of vines and production, and use of wine in Israel, has been documented for 6OOO years. There are, of course, many references to wine in the Bible, beginning with Noah, the first known winegrower (and first outed abuser). Ample physical evidence survives of surprisingly sophisticated viniculture. Wine was recognized in ancient days as beneficial, and moderation was encouraged. Recognized for their quality, wines from Israel were exported as far back as the Bronze Age. All along, wine maintained an integral role in Jewish and, later, Christian religious observance.

The Moslem conquest in the seventh century forced the Israeli wine industry into dormancy until a halting awakening in the mid-nineteenth century.