archived

FeaturedArticles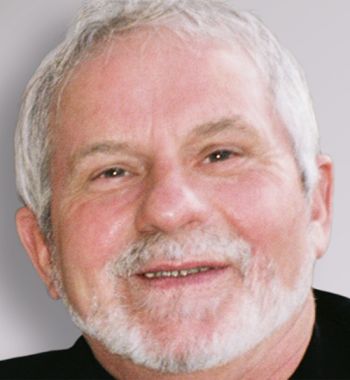 Article By: Fred Bouchard
WILLIE TAIT • 59 • Master Distiller and Single Malt Ambassador • Isle of Jura, Scotland

---

Och, aye! The isles of Scotland are rich in history and religion. Iona is recognized as the cradle of Christianity from which St. Columba preached and roamed in the VI-century, CE. Jura, one of the medium-sized islands, has over 15O square miles (larger than Martha's Vineyard's 126), but only 174 people, as its surface of quartz and turf is more suited to sheep grazing than agriculture. The Whyte & Mackay Company, marketing malt whiskey from Jura through Heaven Hill Distillers, hired its former master distiller to be spokesman for the Jura whiskies he made. Typically light and readily blended, they may make a consumer's ideal first-step-up from traditional blends to single-malts.
REMOTE and UNIQUE The Isle of Jura has many caves in its northwestern parts where the monks of Saint Columba (VI-century abbot of Iona) likely took shelter in their peregrinations to and from Ireland. It's one of the more remote of the Scottish isles, reachable only by a small ferry from Islay, which often cannot make the crossing in inclement winter weather. (The nearby island of) Islay is much larger and more famous for its many whiskey distilleries - Laphroig, Lagavullan, Ardbeg. Jura has only one distillery, and it's been there since 181O, when the population was more like 2OOO. The name 'Jura' comes from the Norse word for 'isle of deer' that the Vikings found aplenty. The red deer herds, over 5OOO head, remain.

QUIET GET AWAY There are people coming to Jura now for shooting and culling the herd. Those deer have been on Jura over 8OOO years and their stock has never changed, no hybrids. Hiking and pheasant shooting are also a draw, and of course the distillery itself. People come to escape - from anything, really - and it's a great bastion for solitary walking; you can walk for weeks and never meet a soul. So these are all part and parcel of coming to Jura for a sporting week, and a stay at the one hotel, with a little pub attached. There's also a little church and a shop with a post office. There's a mobile bank in a van that comes every Thursday. And that's it! It's been that way as long as anyone can remember.

A FOCUSED CAREER I went to the distillery in 1975 as a mashman and stillman. Actually the man who ran the distillery came to the house for the initial interview to see how we might fit in the island. I worked at the maltings making the malted barley for another whiskey company called Inver House. In 1979 he gave me the job as assistant manager, so my wife and I and our year-old son moved to Jura. My daughter was born there later and so she's a native Jurach. Then in 1985 I got the job as manager and stayed until 2OOO. So the (three) whiskeys we've tasted (all on the market) I've made personally. Since then, we moved back to the mainland to Fettercairn (near Aberdeen) and I worked for three distilleries in Eastern Scotland. The Whyte & Mackay company called me back to take over as spokesman.

BLENDING BUSINESS Today it's a very difficult business to be in as a lonesome warrior. Remember that single-malts were originally made to feed blends. Companies buy single-malts and exchange them with each other, mainly to make signature blends. A typical blend will contain 3O to 4O malt whiskies. The bigger the company, the more exchange they can do. So 6O to 65% of Jura whiskey will be sold to go into blends for other distillers.

SIGNATURE TASTE Each component makes one whisky different from another - the water, the barley and the distillation process itself, from the size, shape and composition of the copper pot still. It's akin to a still's offspring, its child would be a white spirit with distinct familial characteristics. Deep down, each white spirit on Jura is a child of those great stills made by Delsey Evans. They're 26 to 27 feet tall, very narrow and bulbous, with round shoulders and a great lie arm; the congeners of these spirits are very light and delicate. Then, we buy barrels from our company, Heaven Hill, who make bourbon whiskey, so that's another flavor component of American white oak, and there'll be some oloroso sherry casks, as well. Then, with Jura's exposure to the Atlantic Ocean, the sea breezes will impart some it their wonderful character to the cask. The traditional taste profiles are definable - Jura (very light), Islay (very peaty), Speyside (exceptionally sweet), Lowlands (treble distilled so light), and Campbelltown (opposite Jura, looking to the mainland).

LOOK to the LAND Geology is the start of making Scotch whiskey. The Jura water is peat-softened and is the start for building up the character for this wonderful single malt. Scotland's north had hard water as it runs through granite, but the western islands are known for water percolating through peat, often for millions of years, giving it that delicate character. We named our new blend Superstition because the Jurachs are very superstitious, and a guid example surrounds the cutting of the peat. The old people say that they never cut peat until the month of May, no matter how balmy the spring weather. It's really a harvest: you cut and stack the peat; the sun dries it; the wind goes through it, and that's what you take home. If you should cut the peat before May, 'twould bring back luck upon your huis. We also put the iron cross upon the bottle, the Egyptian symbol (ankh) for eternal life. Of course, whisky (usquebagh) is the water of life.

AROMAS and FLAVORS The profile of Superstition is a marriage of Highland and Island style spirits; the marriage was made in fact in the month of May. The Highland (up to 21-year-old) gives a sweetness of honey, toffee and spice. The Island spirit, only 13%, gives a more pronounced peaty character, and at the end of your palate, a pleasing chewiness. Toasted barley gives smoky flavor, but peaty water gives the earthy flavors. And they marry six months in first-fill oloroso barrels. So Superstition can lead the unfamiliar consumer - age and sex has no bearing, really - very gently into that smoky, peaty style. We don't want to compete with the big peaty styled malts - Laphroig, Lagavullin, Ardbeg. It's an introduction to that peaty style without overwhelming the palate. You can go in the door, but you can back out again. It's not too much, too soon. It allows a bit of adventure without going too deep.

1O and 16 The 1O-year (pale greenish gold, like some dessert wines) is aged in fresh American white oak. Clean and fresh on the nose from those tall stills, slightly peat and sea saltiness. On the palate, it's rich with a hint of spice. It's nice to start off a meal or with seafood, as it's lighter in color and body than most at that age. The 16- year-old is completely different, more color, body and spice (orange, toffee, ginger, honey finish). We use second and third-filled oloroso sherry (and some bourbon) casks, so there's a buttered biscuit quality. It sits quietly in your throat, like a lozenge.

WEE DRAM with a WEE DROP I personally would never add anything but a small amount of bottled, non-carbonated spring water to a glass of whiskey. No matter how good local tap water may be, there's likely to be a little chlorine or additive in it. Serve the whiskey at room temperature: not too cold, not too warm. Yes, if you like the cold, you can find ice cubes made from spring water. I like to pour a small amount in a nice nosing glass, not necessarily a snifter, but a good white wine glass. We don't knock it back John Wayne style, but let it sit in the mouth, chew it a while. Have a sniff and a sip, write it down. Wait a bit, have another, write it down. Cover the glass with a wee plate, go away, come back 2O minutes later, note how the profile has changed. For refreshment, a cracker or an oat-cake will freshen up your palate. If it's not a professional flight, a bit of good Scottish cheddar is welcome. That and a tall glass of water.

ROAD TOUR I left Jura in 2OOO to look after other distilleries. I've been on the road for three years, positioning the brand, building up a following. I make several calls in the States every year. The partnership is rousing awareness of the Isle of Jura, in Europe, America and Australia. Many of the Scots Islanders who came over to America in 176O to 1768 ended up in North Carolina. All the names from Jura - Bowie, Shaw, MacIsaac, Clarke - you can find there.