archived

FeaturedArticles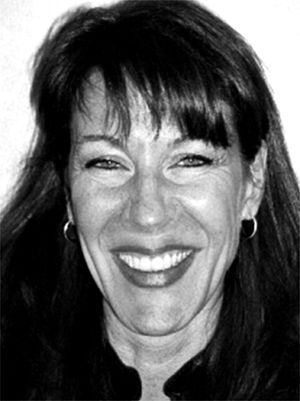 Article By: Fred Bouchard
LAURA DePASQUALE • 40+ • National Sales Director for Fine Wines, Palm Bay Imports • Miami, FL
---
As a top sales director for a major wine import house, Laura DePasquale is a tad disarming. Her former careers as rock guitarist and graphic artist skew her profile out of the mainstream, but they stand her in good stead as a wine professional. An ex-rock bassist, DePasquale is not only a charismatic observer and good listener, but also a quick thinker and speaker. She thrives on dialogue, discussion, sharing opinions, hearing what listeners are tasting. A still-active graphic artist, she perceives fine gradations in the color spectrum, and owns a richly associative palate. One of only 13 women Master Sommeliers (out of 118), DePasquale is an adept lecturer and teacher. At Wine Expo 2OO6, her smoothly conducted vertical seminars on Faustino Grand Riserva Riojas and Bertani Amarones became open forums of Socratic discourse. With her witty banter, pleasing voice and honest, lusty laugh, DePasquale commands attention, but when her refined palate and informed opinions kick in, she proves a formidable spokesperson.
---
CURRENT ROLE I oversee all aspects of sales for our fine wine portfolio of 42 brands. I have a team of fine wine managers in all major markets around the country. Boston's manager is Ed Peterman. Also on the team are general market managers of not so "fine-wine" in areas like the Carolinas and Ohio, that we're bringing up to speed. We sell to on- and off premise, but our emphasis is on-premise.
ON the GO We work mainly with sommeliers, fine-wine shops and independents as opposed to chains and big retailers. Our market niche is high end, luxury, ultra-premium. I teach the staff how to sell fine wine in America. I spent time barrel tasting this year in Burgundy, Bordeaux, Rhone, Veneto, Emilia Romagna, Germany, and Argentina. I helped Laboure Roi decide how to make and select Premier and Grand Cru wines. I talk about what I feel best represents the area, what expresses their sense of place.
TRADING UP Our portfolio has changed a lot in my 5 years, when it was only Italy, Champagne Gosset and Cognac Propin (?) While it still concentrates in Italy, today it's expanded to France, Spain, Australia, recently Germany, and now also Chile (Montgraf's Antu) and Argentina (Navarra Correas Gran Reservas, with spectacular Malbec). I just spent 1O days in the Rhone touring with Jean Luc Colombo. High-end Brown Brothers are starting to come in. Also New Zealand's Grove Mill.
STARTING in WINE Wine work came at the restaurant Arizona 2O6 in its late '8Os heyday - with its all-California wine list - it had the first three-star review from new york times' Bryan Miller for a restaurant with no tablecloths. I had no idea wine was this fabulous! I wrote my first wine list for the Royalton Hotel.
SOMMELIER DAYS In Miami, Norman van Aikin hired me as sommelier in 2OOO, both at A Mano and Norman's. Miami had great food, but was really backward with poor food and wine service, but has made huge leaps in five years. I got into wine as dining room manager, I really loved it and had people come in for tasting. I liked bold stuff - Chateau Musar, Loires by the glass. So I fell in love, knew I had a passion.
PASSING TESTS A friend in hospitality told me to take a Master Sommelier test in Orlando. I'd had no idea! 'Oh my God! A career out of this?' Then I decided to become obsessed with the MS, pushed art into the background, and do not regret it for a minute. On 1/1/O1, I took the advanced MS and failed: everybody does. So I quit Norman to study harder, but had a bunch of offers right away. Palm Bay gave me the post of fine wine manager in Florida. I loved it, but had to take the exam, which I passed, in Chicago. The MS Court offered me a seat in the April tasting exam, as I had only failed the tasting section. After a year, Palm Bay created the Fine Wine Team and put me on it 2OO3. Once I'd passed the Advanced test in November 2OO4, they made me National Sales Director.
RIOJA VALUES People have no idea what great values are out there from Spain. Today Priorat and Ribera del Duero have come of age, but Rioja was there long ago. Rioja came alive when the French crossed the Pyrenees before 19OO. Spain then went through wars and depression, but experienced a revival with modernized techniques and better marketing as of the late 196Os.
MS vs MW I'm a Master Sommelier, studying for Master of Wine. They're both difficult degrees, but MS is more verbal, more product oriented. MW is all written, people who write well do well; it's more scientific, less service component.
LOOK BEFORE YOU SNIFF People need to take a minute to look at what's in the glass, because you can tell so much from color. 'What is the grape? Does it have a lot of alcohol? Is it very youthful, or does it have age?' You can sometimes tell old world/new world.
SNIFF BEFORE YOU SIP Then almost everything for me is in the nose; your taste sensation is a confirmation of what you see and smell. Olfactory tops the visual: all the fun stuff is in your nose - fruit, earth and wood first, then other things - spices, flowers, minerals.
THEN SIP Your palate is where you get acidity (which you can't smell), alcohol reading and the wine's length and balance.
QUICK on the DRAW I haven't done drama, but I did teach visual art to gang kids in Miami. When you're giving them matte knives and saws, you have to command their attention. And dealing with the public as a female sommelier - 'what? but you're too young/pretty to be the sommelier!' - makes you think fast.
WINE as MUSIC I played in a rock band on a '66 Rickenbacker bass guitar. I talk of big powerful wines - in your face with fruit, wood and alcohol - as being 'rock stars. Older European vintages - fine Burgundies, Rioja reserves, old Bordeaux - I consider operatic or classical. Then there are off-the-beaten track wines that could be better known but are a little edgy and angular: Chenin Blanc, Savennieres, old Rieslings. I think of these as jazzy - intellectual, challenging, with a lot of depth and soul.
SYNERGY I think of wine as a synthesis of everything - art, music, history, geology, science, culture - coming together in that region or that bottle. That's far more true of wine than what's on the plate, which is so temporary.
CONSTANT LEARNING One of the things I love best about wine is that it is ceaselessly evolving. That's because I love new challenges. When you learn one thing, then there are fifty more to learn. You will never, ever learn it all. When the day comes when I think I've 'learned it all', that's the day I should quit.
PHILOSOPHY I feel blessed that I love wine as much as I do, because you have to be passionate to make it your life. And you have to maintain your integrity; once you lose that, it's over. I'm a very strong person, and honest. I never compromise. I'm not afraid to say, for example, that that 1992 Faustino Gran Reserva was oxidized. It's also a lesser vintage; what we're showing is what's available, and sadly all the 1991 is gone. I'm not afraid to say: 'your wine is better than mine' or 'this isn't showing well' or 'this is not a good example from the winery'.