archived

FeaturedArticles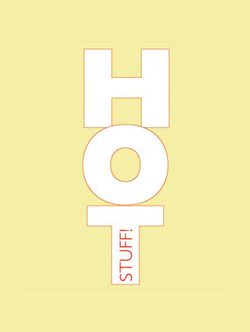 Article By: Maia Merrill
What do Mojitos, Cosmopolitans, Yellow Tail, and Pinot Noir all have in common? Besides being alcohol beverages, they are examples of drinks that went from being merely popular to virtually defining the cocktail culture of this decade. Every year scores of new products are released with the hopes of becoming the next big "it" drink. But cocktail trends are funny things to predict. Some flash and fizzle while others endure for years. And some of the biggest fads there have been didn't even come from new products; Pinot Noir-mania was the result of one neurotic movie character who eschewed Merlot in favor of Pinot. Likewise, Pabst Blue Ribbon and Jagermeister are hardly new but they've both been revitalized in recent years and enjoyed surprising sales growth. On the other hand, the introduction of DeKuyper's Sour Apple Pucker all but launched the Apple-tini phenomenon. Then of course, there are demographics. What's hot in one place can be stone cold in another. So what's got the retail and bar scene buzzing these days? We polled a few of our experts for their take on what's currently flying off the bar and store shelves. From sake and Italian bubbly to American craft vodkas and infused bourbons, here's a look at the hip gang of 2OO6 (and a few predictions for what's to come!).
To put it plainly: sake is smoking.
And not the warm, grimace-when-you-sip-it kind of sake either. From flavored sake-tinis to chilled $4O-plus sakes, this is a category that caught on fire over the last year and only continues to grow, mainly in the chilled, higher end department. Carri Wroblewski, co-owner of BRIX Wine Shop in Boston's South End, says that for them, the trend began last year and was fostered by her own interest in the category. She and her business partner have hosted a few sake tastings in their store and the response from customers has been very positive. In fact, they had over 1OO people at their first sake event. For one tasting they decorated the store, had Japanese snacks and even a Geisha pouring sake for customers. Carri also reports that requests for private in-home wine tastings have tripled over the last year. She says, "Our clientele have a thirst for knowledge; they really enjoy learning about new things." The store currently carries about 2O sakes (up from six), and the bulk of these are to be served chilled. Carri comments, "Historically, Americans know sake as hot but it's as interesting and intricate as the world of wine."
Gary Park, the owner of Gary's Liquors in Chestnut Hill has also seen an increase in sake sales. One of the reasons he believes it's doing so well is their proximity to some Japanese eateries - there is a sushi restaurant located a couple of stores down from Gary's and they're also relatively near to Oishii Sushi Bar, the immensely popular Japanese restaurant in Newton. Customers are seeking out nicer, more expensive sakes and Gary likens their interest to that of single malt scotch saying, "Many of today's drinkers are willing to spend money and like to try anything new." At Blanchard's in Allston the demand is strong enough that the store carries about 4O different sakes. Not only is there a large Asian student population in the area, there are several Asian markets and a Japanese restaurant nearby that drive sales. And people aren't buying the cheap stuff either. Kevin Lowenthal, the Assistant Wine Manager says that their $4O sakes are selling excellently compared to the $4O wine category. Similar to BRIX, tastings at Blanchard's have proven to be quite useful. Lloyd Foster of Classic Wine Imports did an in-store tasting for customers, and Charles River Wines hosted a trade tasting at the Elephant Walk where they paired sakes with cheeses and other foods not necessarily affiliated with sake. For a trend such as this, with countless varieties, price ranges and labels mainly in Japanese, an enthusiastic and educated staff is vital.
Don't like sake straight? Try it in a cocktail. Though sake hasn't gone mainstream in Boston bars yet, many Japanese and Asian-fusion restaurants are getting creative with sake-inspired cocktails. At DouZo, a relatively new Japanese restaurant in Boston, their menu features a diverse range of sakes as well as some innovative cocktails such as the Tokyo Cosmo (made with Hangar One Mandarin vodka, Hakushika sake, triple sec, and lime and cranberry juice) and the Green Tea Potion (made with Charbay Green Tea vodka, unfiltered sake and a splash of green tea).
POPULAR PICKS
Kaika Junmai Ginjyo
Wandering Poet
Hakushika Junmai Ginjyo
Puchi Puchi Sparkling Sake
Who says that tiny bubbles need to come from France?
Right up there with sake as a hit-of-the-year is Prosecco, Italy's version of Champagne. No longer reserved for the rich and famous, quality sparkling wines are much more approachable, and affordable, than Champagne. Retailers all agree that Prosecco's pricing is one of the big reasons it's doing so well versus Champagne. Mike Cimini, President of Yankee Spirits in Sturbridge and Attleboro remarks that it is currently a very hot category. In particular, he says that many people are enjoying it as a wine to go with food. According to Gary, Prosecco is probably his hottest trend right now. He says, "It's more everyday. People know the Prosecco name and they're coming in to try it." Santa Margherita and Valdo are two Proseccos that are doing very well at Gary's. Kevin at Blanchard's says that sparkling wine has really become a year 'round item. On an average day, the store sells about two cases of low-end sparkling, a couple of bottles of Dom Perignon or Cristal and lots of mid-range sparklers. Proseccos tend to fall in the $1O to $2O range and Kevin says that there's a big interest in them as well as Spanish Cavas. Blanchard's also carries a couple of sparkling sakes that do quite well, particularly a higher-end one called Puchi Puchi. BRIX too carries Puchi Puchi and Carri states that it's one of their top-selling sakes. Proseccos, particularly Nino Franco, fly off the shelves at BRIX, as do Cavas.
Joy Richard, the Director of Operations at Tremont 647 in the South End comments, "Prosecco in particular is very hip right now. We only carry it by the bottle though, so we don't sell as much as we probably would if we had it by the glass, but I definitely see a lot more people drinking sparkling wines without tagging a celebratory feel to it. I personally love sparkling wines, with or without an occasion attached. I know Il Prosecco is very popular, because of its price point and reputation." Sparkling wines are also appearing in specialty cocktails on drink menus around town. Bartender Michael Ray, recently of Stella in the South End (he is moving to Florida) is a big fan of sparkling wines and says that Stella has four drinks on the cocktail menu with Prosecco in them, including their Berry Punch with vodka, cassis, pineapple and cranberry juice and Prosecco.
POP THESE PROSECCOS
Nino Franco
Santa Margherita
Il Prosecco
Vivante
Valdo
It wasn't so long ago that Riesling was considered something akin to White Zinfandel in the sophisticated wine drinker's opinion.
Today, it's a completely different ballgame. German Rieslings are really catching on, as are Rieslings from America, Austria, Australia, and New Zealand. Although there are a few reasons for the surge in popularity, the last year saw a concerted public relations effort on the part of Wines of Germany, focusing on tastings, dinners and generating exposure nationally. The effort was so successful that the organization recently won the 2OO5 SABRE Award for Best National Public Relations Program in the Food and Beverage Category. What's interesting about this trend is that it's pulling in wine drinkers from different groups. At Vinnin Liquors in Swampscott there has been a spike in sales both in the $1O-and-under wines as well as the $2O-plus Rieslings. Manager Joe Fiore says, "Some people are trading up from White Zin and Arbor Mist type wines while the higher-end wine drinker is buying expensive Rieslings after seeing a good rating number in wine advocate or wine spectator." He adds that nice weather definitely drives Riesling sales. Gary Park agrees that Riesling is a good crossover wine for someone looking beyond White Zinfandel. He also notes that Rieslings go very well with Asian foods and this has added to sales. In terms of good regions, Gary says, "There are some terrific Rieslings coming from Washington State, California, Oregon, and Alsace." Kevin at Blanchard's sees great growth, particularly with Alsatian Rieslings. When asked why the varietal has suddenly become so hip, Kevin says, "I think that it has to do with sommeliers and waitstaff recommending it more in restaurants as well as more cooking shows and celebrity chefs using it. Also, there used to be a mistrust of German wines as unsophisticated but that notion has eroded." He points out that many popular wineries, such as Yellow Tail and J. Lohr, are coming out with Rieslings. With their pre-existing clientele, it's an easy sell.
While Rieslings haven't yet caught on in restaurants quite like Pinot Grigio did a few years ago, they are beginning to appear more frequently on wine lists. Joy at Tremont 647 comments, "Rieslings, especially from Alsace, are getting more and more popular. Because the Alsatian Rieslings are less sweet, and people are starting to know about this, they are becoming almost a new varietal to most folks. There is a trend away from sweet, big whites, to crisp and drier ones."
CHIC RIESLINGS
Trimbach
J. Lohr
Chateau St. Michelle
Villa Maria
Dr. Loosen
S.A. Pruem
How the lowly boxed wine category has risen.
There was a time, fairly recently in fact, that wine in a box was considered, well, square. With stylish new packaging and the ability to keep wines good for weeks, boxed wines sales have really taken off over the last year. Rest assured though - this isn't your Great Uncle Albert's 5-liter box of cheap Burgundy. What's really helped the category is the fact that quality wines from reputable vineyards are being packaged in boxes. Mike at Yankee Spirits says, "Boxed wines are seeing brisk sales both in the upper end category and the new Tetra Paks." He notes that specifically, Black Box is doing well in his stores, especially since the price came down a bit on them - to about $2O for a 3-liter box - and they reduced the number of varietals. Though many still resist the stigma of boxes, Mike says, "They're totally comparable in quality and clearly superior in packaging." At Vinnin Liquors the Black Box sells very well as does a smaller 1.5-liter box called Wine Block from Kendall Jackson. These attractive blocks retail between $8 and $1O, an ideal size for a test. Over in Chestnut Hill, Gary reports that the boxed category is "hot!" with Black Box and Hardy's racking up the bulk of the sales. In addition to nice displays, Gary says that the brands have been putting up signs in the store that explain the wines' packaging and it's been quite effective. Also, in-store tastings have proven to be a great way to hook a customer into buying a box to try it out.
HOT BOXES
Black Box
Hardy's Stamp of Australia
Three Thieves
"Bandit" Tetra Brik
Block Wine
It's ruby-red, sweet tart to taste and, until recently, was known mainly for its mythological lore and purported health benefits.
Yes, it's the pomegranate and it's been quite a hit on the drinks scene. Bars all over are reporting that pomegranate martinis are highly requested. Rich Bockelkamp, a bartender at Red Rock Bistro & Bar in Swampscott, says that its popularity is definitely spread through word of mouth; people hear about them or see one and are intrigued. But the ways to make a pomegranate martini, however, are seemingly endless. One particularly enticing recipe comes from Joe Carbonaro, a bartender at Via Matta in the Back Bay. He makes his with real pomegranate juice, Stoli Raz, lime juice, and sugar. Although there are several pomegranate products on the market (Pearl released a pomegranate-flavored vodka a few months ago and craft distillery Charbay is introducing one this August), the real hype is from Pama, a liqueur made from California pomegranates, vodka and tequila. A big hit on the celebrity scene, Pama has quickly becoming an "it" brand that happens to be very versatile for mixing with spirits. Retailers in general have been impressed with the pomegranate trend. Mike at Yankee Spirits says, "People are excited about it. The vodka and Pama do very well as does a pomegranate seltzer from Polar." Additionally, Mike says that the 32-ounce Pomegranate Mixer from Stirrings is on fire (see sidebar).
IT'S A HIT
Pama Pomegranate Liqueur
LOOK OUT FOR
Charbay Pomegranate Vodka
Blueberry, that summertime favorite, has been getting its fair share of attention.
Stoli has been promoting the release of its newest vodka - Blueberi. Though too soon to tell (stores were only just beginning to carry it as of press time), the word from bartenders and retailers is that it's going to do very well. Mike at Yankee Spirits comments that it's got a good taste profile and predicts it will be particularly successful as a cocktail mixer. Throughout Boston, Stoli has been actively promoting the new spirit with special bartender events and recipe contests at some of the city's chicest venues. Michael Ray gave the Blueberi his stamp of approval and anticipates that it will be a recipe-driven success. Joe Gomes, the store manager and liquor buyer for Blanchard's observes that blueberry is a great choice for a new flavor, particularly in New England where the blueberry is beloved by many. He cites the success that regional craft beers such as Sea Dog and Ipswich have had with blueberry and anticipates strong sales for the new vodka.
OTHER FRUITS TO WATCH
Watermelon
Mango
Blood orange.
Flavored spirits are certainly all the rage but true infusions, made with real fruit, are really starting to grab people's attention.
A new line of hand-crafted infused spirits, called Infusionique, from Executive Chef Robert Fathman of Azure in Boston is creating quite a name for itself throughout the area. There is a lemon-orange-ginger rum, a mango-lime-pineapple tequila and the decadent sounding fig-cinnamon-vanilla bourbon. Currently, BRIX is the only retailer in the state to carry the line, though many bars in and around the city serve it. Carri speaks very highly of Infusionique, saying, "They have great packaging, they're high quality and delicious and they sell fantastically!" She adds that the bourbon is excellent to cook with. Also new to the scene is the mass-marketed 267 brand of infused spirits that includes a cranberry vodka, chili pepper tequila, mango rum, and an olive and onion vodka. Packaged in sleek oval bottles, the steeped fruits are visible floating on the bottom and it makes for a very appealing package. Joe at Blanchard's says that the cranberry and mango flavors sell very well but that it's the nice displays and packaging that really help to move it. Gary's and Yankee Spirits also report that sales have been good though they too agree that the display is what catches people's attention initially. At Tremont 647, they have long been known for making their own infused spirits. Joy remarks, "Pineapple infused vodka is always a huge hit. I think people are really attracted to pineapple drinks in general, especially in the summer, but our other infusions, which are raspberry vodka and papaya vodka, are almost equally as popular."
INFUSIONS WORTH IMBIBING
267 Cranberry Vodka
Diabolique Bourbon
In general, retailers and bartenders agree: vodka is still the king of the drinks scene.
In a category that is flooded with brands, there are some standouts that consumers are starting to notice. Specifically, American artisan vodkas, such as Triple Eight, Hangar One and Charbay that use real, whole fruits, pure spring (sometimes even glacier) water and no additives in their distilling, have found a good niche with people who want, and will pay for, high quality. Other new brands doing well in stores are Reyka, a small-batch craft vodka from Iceland, and Zyr, a Russian vodka that goes through nine filtrations, five distillations and three tastings before bottling. Rich at Red Rock says that when he introduces customers to Reyka they really like it - although many of them don't know about it. But as many new products and flavors as there are, retailers and bartenders alike report that Grey Goose is still the powerhouse and shows no sign of slowing down. Rich says that they pour a tremendous amount of Grey Goose at the bar; it's the featured vodka in many of their specialty martinis and generally a preferred pick for customers.
THOSE CRAFTY VODKAS
Triple Eight Cranberry
Hangar One Mandarin Blossom
Charbay Blood Orange
Zyr
Reyka
If the last few years have shown anything, it's that Americans are willing to experiment with expensive spirits and they'll pay good money for them.
Specifically, retailers are seeing an increase in high-end bourbons and tequilas in the 25- to 35-year-old category. Gary says he is just continually impressed with how interested the younger clientele are in trying and buying high-end spirits. In addition to bourbons and tequilas, single malt scotches and cognacs are hot sellers at Gary's. Joe Gomes at Blanchard's says, "Even with the shift in the economy, people will still spend money on high-end brands. In fact, there's even been a slight but steady increase in high-end sales." Rich at Red Rock says that customers are definitely interested in quality, observing that, "Customers are ordering more high-end sipping tequilas like Patron, Milagro and Cabo Wabo." As an interesting aside, Heineken and Anheuser-Busch have gotten into the super premium fray by recently released Heineken Premium Light and Budweiser Select, luxury light beers that they're hoping will entice drinkers to trade up.
SIPS TO SAVOR
Gran Patron Platinum Tequila
El Tosoro Paradiso Tequila
Corazon Tequila
Van Winkle Bourbon
Woodford Reserve Bourbon
Elit Vodka
Jean-Mac Vodka
Hendrick's Gin
Plymouth Gin
Bacardi 8-Year-Old Rum
Ron Matusalem 1O-Year-Old Rum
Zacapa Centenario Rum
Think the Mojito can't possibly get any more popular?
Think again. Though perhaps not a favorite drink of bartenders (they are notoriously time-consuming to make and lightening-quick to disappear), that hasn't stopped Mojitos from dominating the drinks scene. And it's only going get bigger. Bacardi Rum has launched a major Mojito marketing campaign featuring TV commercials (have you seen the infectious "Muddle" spot?), a special website, bacardimojito.com, recipes for flavored Mojitos and more. Additionally, Bacardi Mojito is the official cocktail of the new Miami Vice movie, all but guaranteeing it to be the hot drink of the season. If Colin Farrell and Jamie Foxx are drinking it, you can bet that most of the women in America will be, too. Locally, Excelsior in Boston has been running Make Your Own Muddle nights this summer on Sundays and Mondays. Customers go to the bar and select from mint, basil, honey, tangerines, Champagne mangoes, muscat grapes, strawberries, raspberries, and blueberries. Bartenders muddle them in with a choice of Bacardi's various flavored rums, Grey Goose, Tezon tequila or Maker's Mark bourbon. You can even get a Mojito when flying Delta as the airline is now serving special Mile High Mojitos featuring Stirrings Mojito mix and Bacardi.
MUDDLE THIS
Grapefruit, lime and Bacardi Limon
Cucumber, basil and Hendrick's Gin
Lychee nut and Grey Goose Vodka
While it's no secret that the beer industry has had a tough couple of years, craft and New England micro brews have been enjoying substantial growth as consumers have discovered their complex and diverse flavors.
At Vinnin Liquors, Joe remarks that, "Craft beer sales are huge." Though they sell a lot of high-end beer, Dogfish Head from Delaware has developed a particularly strong following with people even requesting the seasonal brews ahead of their actual release. Joy at Tremont 647 says, "Harpoon Brewery's UFO Raspberry Hefeweizen is fantastic. It's a bit tart, and definitely not too sweet, so it has been appealing to beer geeks as well as the common beer drinker. Craft beers in general sell very well. We carry both domestic major label beers and craft beers, and I would say it's split pretty well down the middle, if not craft beers selling better, which is amazing, considering less than 1O years ago, there was very little request for craft brews." Although Belgian-brewed Stella Artois isn't a craft beer per se, both Gary Park and Rich Bockelkamp report that customers are really enthusiastic about it lately.
CRAFTS & MICROS WITH KICK
Dogfish Head
Harpoon
Sam Adams
Magic Hat
Allagash
Chimay Rouge
Duvel
No one can help a new product better than creative bartenders.
They can suggest it to patrons, experiment with it and ultimately get people to buy it in retail stores. In a great example of a bartender having a direct effect on retail sales, Carri at BRIX mentions Joe Carbonaro, the bartender at Via Matta. In particular, customers who have been at his bar come into her store looking for Vya, a high-end California boutique vermouth that Joe uses in his Manhattans. Also, people have been asking for Hendrick's, a cucumber-rose petal infused gin that Joe uses in some of his drinks. A bartender whose opinion people respect can really turn a brand on. And almost every retailer interviewed for this article stated that it's the bartenders who will generate the buzz and ultimate retail success for Stoli Blueberi.
Speaking as to what's currently trendy, Joe says, "What's popular right now are house specialties." People get to know a bar for a particular drink and return for it. At Via Matta they are known for their Basil Lime Gimlet, made with organic basil, as well as a white peach sangria that Joe's made at several places he's worked. But more than one brand over another, bartenders are reporting that drink menus are what dictate on-premise popularity. Both Michael from Stella and Rich at Red Rock say that what they pour the most of are drinks off their respective bar lists. Joy however has a different take on today's scene, "I think there is actually more of a 'back to basics' trend. People are opening their minds to some of the old favorites like Stoli and Smirnoff, cheaper beers like Pabst Blue Ribbon and Miller High Life, and are leaning towards whiskeys and bourbons (though the higher end are more popular) like Buffalo Trace, Old Overholt Rye, etc."
In terms of general trends, bartenders are using more fresh ingredients such as real fruits, premium vermouths and bitters, as well as herbs such as basil, mint and lavender. Additionally, cucumbers have begun appearing in cocktails both as a garnish and muddled into the mix. Who says they're just for salads?
HOT BEHINDS
Peychaud bitters
Vya vermouths
Homemade simple syrup
Cucumbers
Lavender
Basil
Realistically, not every drink is going to be the next Cosmo.
The challenge is to parlay popularity from being a drink du jour into long-term trend. More than just tasting good, a drink has to have buzz. Promotions and marketing certainly play a role in generating exposure but bartender influence, word of mouth and quality are ultimately what will keep a trend going strong for years to come.
WATCH THAT WINE
Wine in general is extremely popular as Americans continue to buy and drink it at record levels. Here's the word from our experts on some other wines that consumers can't seem to get enough of.
BRIX'S CARRI Japanese Sochu has been making a comeback. It's got a higher proof than sake (about 25% alcohol) and is usually distilled from buckwheat or sweet potato. Also, over the last six to eight months, sweet red Italian wines have been getting lots of requests, specifically Braida and Marenco wines from Piedmont.
VINNIN'S JOE Wines from New Zealand are doing excellent, particularly Matua. Customers don't seem to have a problem anymore with screwcaps and that's helped these wines. Also, Deutz Champagne is doing great.
GARY'S GARY Folonari's new Pink Pinot Grigio is selling very well as is the Moet Chandon Demi Sec Nectar Imperial.
YANKEE'S MIKE Spanish and South African wine sales are climbing. The Spanish wine popularity came on fairly quickly but with a good price structure of $1O to $12 and great Parker reviews, customers have really become interested.
TREMONT 647'S JOY There is a big comeback with Rose wines. The stigma of the 'White Zinfandel' is slowly going away, and people are requesting Roses that are less sweet with more body and character. We have been carrying a Rose through the warmer months, off and on, and have just received one that is crisp, slightly dry and delicious. Roses are going to be huge again, but serious wine drinkers are heading up this come back.
STIRRING THINGS UP
The popularity of cocktails has prompted a whole trend of home-based mixology. In a nod to an era gone by, people are stocking their bars at home with everything from top-shelf vodkas and gins to cocktail onions and olives. For the home-bartender especially, the right mixer can make or break a drink. Nantucket-based Stirrings line of all-natural cocktail mixers, drink rimmers and bar ingredients has been doing exceptionally well in retail stores. The company has come out with mixer flavors such as Watermelon, Wild Blueberry and Pomegranate that are designed to go with today's hottest cocktails. Each mixer has a Rimmer (to dip the glass rim in) that complements its flavor. Pie Crustini goes with the blueberry, a lime-mint sugar one for Mojitos, a blend of dried peaches and sugar for Bellinis, and so on. Blanchard's, Gary's, Yankee Spirits, and Vinnin Liquors all carry the Mixers and Rimmers - and at each store the line is doing fantastic. Additionally, Stirrings is beginning to make the move into bars and restaurants such as Vox, the Cottonwood Restaurant & Cafe, Armani Cafe, The Terrace at The Boston Harbor Hotel, and Spire at Nine Zero Hotel. Stirrings also has a Bar Ingredient line of Blood Orange Bitters, Authentic Grenadine (made with pomegranate) and Dirty Martini, as well as well as drink Essences such as Hillside Lavender and Summer Basil that have been a bit hit. Marketing Director Kristine Kaufman says, "The on-premise channel has really embraced our lines, finding them to be a higher quality, better tasting option that is easier to work with behind the bar. We've gotten a lot of interest in the Bar Ingredient line especially, and the mixers are appreciated because of the depth of flavors and versatility they offer. The Vox is doing some remarkable things with our Mango at the moment."
Though the company is fairly small, they've been busy over the last year generating substantial exposure for their brands. Kristine remarks, "To date, word of mouth has been our most widespread and effective marketing tool. Secondly, PR has been our strongest means of building brand awareness as we've found some great placements in a variety of consumer and trade publications such as instyle, real simple, wall street journal, (the Food Network's) unwrapped, and many more. We have also done a variety of experiential marketing as we feel that the very best way to win someone over is to let them taste the product. We just recently got back from the Nantucket Wine Festival where we were a sponsor and worked with them to present the Stirrings Cocktails & Couture Fashion Show, featuring Cheryl Fudge. We do several other events across the country as well, ranging from shopping events (i.e. StyleFixx in Boston), to culinary festivals, music, etc." For more information visit www.stirrings.com.