archived

FeaturedArticles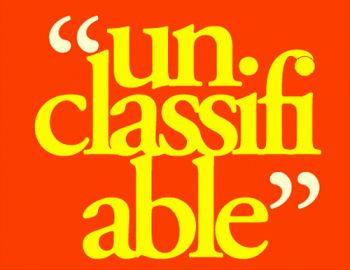 Article By: Sandy Block, MW
A large part of the attraction wine holds appears to be the fact that it offers great potential for discovering exciting new taste experiences. Whereas the amazing diversity of products available once appeared to paralyze most of us with indecision, today we are embracing it fully. Not only have more people begun drinking wine but longtime consumers appear to be branching out as well. Wine's newfound popularity and our willingness to experiment represent a massive and unprecedented shift in American beverage alcohol consumption habits. Last year, for the first time, the Gallup poll reported that more people named wine their beverage of choice compared to beer or liquor. A recent Morgan Stanley Research survey found that among regular wine drinkers 51% expressed little brand loyalty and fully 3O% declared they were usually on the hunt for new brands. What does this all mean?
For one thing the stranglehold that a small number of familiar varietal and geographic names has held on consumption habits for the past few decades appears now to be loosening. Just as we continue spending more on average for wine than we once did, our choices now are more adventurous and show a greater openness to unfamiliar ideas. Some of the most exciting wines I've tasted in the last several months are what I would call "unclassifiable" because they do not fall neatly into a larger category. Does this uniqueness make them harder to market? Perhaps, but a new generation of consumer has arisen who cares less about brand strength, reputation, advertising, critics' scores, and endorsements than it does about pure flavor. Younger consumers are driven by word of mouth recommendations above all. "Buzz" appears to carry more weight than pedigree.
What do the following wines have in common? Not much other than a delicious purity of flavor and the fact that most storeowners, restaurateurs or consumers may be unsure where to put them. Outliers all, their names are harder to remember than your favorite brand of Chardonnay but they are wines with a story. Usually it involves a commitment on the part of an individual or family to risk going beyond safe and accepted practices to embrace a more personal vision of wine quality. Some are inexpensive, others not, but each represents an experience that takes you out of the zone of maximum comfort and allows you to enter a world of discovery. They raise more questions than they answer and this, it turns out, is why so many people are now turning to wine - because of the intrigue it promises, the opportunity to have an experience. Obscurity may not be a value in and of itself, but somehow, if the wine delivers, it helps raise the excitement level. Drinking a wine nobody else appears to know much about conveys a certain air of savoir-faire.
Ajello Majus Bianco, Sicilia IGT, 2OO4 Southern Italy produces oceans of wine, the vast majority of it still undistinguished and anonymous white or red vino da tavola. Sicily in particular has been associated historically with bulk not quality, heavy fortified wine not elegant table wine. The Ajello family estate lies on the western side of Sicily, on breezy southwest facing slopes that insulate its vineyards from the extreme heat waves the island is prone to. While most of the estate's grapes are sold off, a small amount of white and red IGT is produced that is at the forefront of a quality revolution sweeping the region. The white is a 5O/5O blend of local grapes, grillo and cataratto (which is actually Italy's most widely planted if completely unknown variety) that has a brilliant tropical aroma with floral and honeyed undertones. Its main virtue is a thick, velvety texture and while the flavors are not overtly impressive, there are nuances of vanilla, lime and allspice that provide interest. Creamy and dry, this is a great "backdrop" wine, ideal for pairing with dishes that have more assertive flavors. I enjoyed it immensely with a plate of pasta, mushrooms and peas sauteed with some olive oil and garlic, tossed with some grated cheese. $1O
Crios de Susanna Balbo, Torrontes, Cafayate Argentina, 2OO5 Argentina's recent major inroads into the American market are largely a red wine affair. It's easy to see why. Most Torrontes you encounter, the country's number one white grape, is forgettable at best. As with many other unknown varieties though, the fault may lie less with the raw material than with how it's been treated. As this beauty from star oenologist Susana Balbo demonstrates, carefully handled, low yielding Torrontes vines can produce an immensely satisfying and differentiated flavor experience. Rivaling the weight and viscosity of major league Chardonnay, but more finely aromatic, with peach, nectarine and apricot essences, this wine's gorgeously ripe tangerine and pear flavors finish with slightly crisp, bitter, herbal note. Grown at extremely high elevations of about 5OOO feet at Cafayate, in the northern province of Salta, where brilliant sunlight combines with cool evenings to build depth and structure into the grapes, this wine is an apposite foil for simply prepared steamed shrimp and vegetables with a squeeze of lemon over rice. $15
Alois Lageder Lagrein, Alto Adige, 2OO3 This is a spicy red wine with moderate alcohol from the sub-alpine vineyards of northern Italy. In a region dominated by white wine and agricultural cooperatives, Lageder is a pioneering private estate of over 4O acres that concentrates on organic grape growing techniques and makes this beautiful, seamless, opaque red from the local Lagrein variety. Richly aromatic, with coffee-like, grapey, spicy, violet-like notes, it's also smooth and plummy on the palate, in a way that once made some of us swoon over Merlot, but also a touch gamey and earthy. My choice for highly accented, spicy meat dishes, including those featuring chilis, this is a red that can be served a bit on the cool side without sacrificing any of its considerable charms. $18
Hewitson "Miss Harry" Dry Grown and Ancient, Barossa Valley, 2OO4 Australia's hardly a secret but virtually all of the wine we're stampeding to drink is varietal and branded. In what section does this curiosity fit? Make a new one: intense and delicious! A classic Chateauneuf-like blend of Grenache, Shiraz and Mourvedre, you can immediately sense the old vine concentration here in the nose of ripe red berries, pine, cedar, clove, and smoked meat. Full and lush, with a core of herbal, tart fruit and a silky texture, this delicious blend is a winner with slow cooked meats and stews. Maybe not an ideal summertime wine but, again, because of the reined-in tannins you can cool it a little, serve with any meat sizzling off the grill - and contemplate the identity of Miss Harry if you choose. $2O
La Posta Bonarda, Mendoza Argentina, 2OO3 Argentina scores again! In the pantheon of Piemontese red grape varieties, it's often noted that Barbera and Dolcetto play second fiddle to the aristocratic Nebbiolo. However, there are a whole host of other lesser known red grapes that stand humbly in line for recognition. Bonarda is one, but it rises to heights in the Andes it never appears to have attained in its homeland. Like Malbec from Bordeaux, this relatively unknown varietal is planted all over Argentina. Produced by the Armando family, whose winemaking roots in Mendoza date to the 19th century, this old vine Bonarda is black in color, but redolent with jammy blackberry scents. Richly tannic, with accents of dark chocolate, pepper and an almost Port-like ripeness, this is a wine that reflects the big bold flavors of the sun. Drink it with casual fare: burgers, sausage and peppers, grilled herb chicken. $16