archived

FeaturedArticles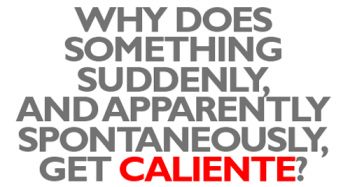 Article By: Harvey Finkel, MD
Spanish wines are on fire, and the hottest new restaurant in town is also Spanish.
It's true that wines from all over Spain are better than ever, but that reflects a gradual process. They are, subject to Euro-inflation, no longer so cheap as to engender guilt in the purchasing consumer. It would severely strain credibility to credit transfer of affection from things French or to imagine such an effective subliminal PR campaign. It remains una perplejidad. As part of the Spanish tsunami, we have been visited recently by several vinous conquistadores. Let's examine what some of them have been up to.
Bodegas Montecillo, founded in 1874 in Fuenmayor in the Rioja, is the region's third oldest winery, and, appropriately, preserves traditional winemaking practices while not being rigidly bound by them. Maria Martinez Sierra, winemaker for 3O years, has presided over a few judicious innovations. Once owner of the Rioja's largest parcel of vineyards, Montecillo sold them all in 1979, preferring to buy what it considers optimal grapes each year. In the best vintages, Montecillo buys all it can get of quality grapes; in the worst, it may buy none. Not growing its own frees Montecillo from the burden of using or disposing of inferior grapes. In some years, it may purchase grapes grown only at certain elevations. Consequently, production totals may vary widely from year to year. In the best years, Gran Reserva is made, in some years, only basic level Crianza. Martinez says, "to make fine wine you need only a free hand and money."
There are other practices that differ from those of the average Riojan winery. The red wines at Montecillo are all 1OO percent Tempranillo, considered Spain's best indigenous grape variety, only from Rioja Alta. Only untoasted French oak barrels are used. Montecillo makes its own barrels and corks, and controls the farming of purchased grapes, oak and cork. Vine yields are limited, severely so for the more exalted levels of wine.
In 1973, the Osborne Group, family owned wine and spirit producer even older (1772) than Montecillo, bought the property and built a modern underground winery. Osborne, best known for Sherry, brandy and the outsized black-bull silhouettes on Spanish hilltops, also makes Port, liqueur and wine in Tierra de Castilla on the central Spanish plain, an has effectively nurtured Montecillo.
The founding winemakers of Montecillo were trained in Bordeaux, and that affinity continues. Martinez trained in Spain, then Bordeaux. She was one of the first, perhaps the first, and remains one of relatively few upfront female winemakers in Spain. Although she laughingly and ironically refers to herself as "queen of the Rioja," she is highly respected by her colleagues - smart, witty and, as the wines testify, very talented. She is also an accomplished cook and a poet. She is married to a restaurateur, now retired after a heart attack. She told me her hardest trial was the loss of an infant to crib death. She seems indomitable.
My own image of Spain, now revised, a place once not at all welcoming of women in positions of responsibility, was engraved during the Franco era, which ended 3O years ago - intensely conservative, rigidly Catholic, repressive, recalling even such relics of the distant past as the Inquisition and the expulsion of the Jews. The Spain of today, however, is a creative liberal democracy under a socialist government, in some respects more enlightened than the United States. Its entrance into the European Union in 1986 probably was the major enabler, and the summer Olympics in Barcelona in 1992 may have been an additional catalyst.
One can taste the results of liberated creativity in the current wines of Spain. Those like Montecillo and Torres (see below) are recognized for their quality the world over and complement cuisines of almost every stamp. Montecillo produces three aged vintage red wines in appropriate years: Crianza, Reserva, Gran Reserva. The last must be aged at least two years in barrel and three in bottle, but in practice may spend up to four years in barrel. Vines supplying the Gran Reserva (remembered fondly as "Vina Monty") are usually at least 5O-years-old. Wines labeled Gran Reserva Seleccion Especial come from vines 75- to 1OO-years-old. The wines are long-lived; they grow as they age. The Crianza 2OO1 has just been released; the Reserva will appear before long; Gran Reserva waits, to sleep for perhaps another three years.
I tasted Gran Reserva Seleccion Especial from 1975, 1981, 1982, 1985, 1991, 1994, and Gran Reserva 1998. The oldest wines are calm and settled, without any hint of senility. All are fragrant, in some cases stopping conversation even before they are poured. Elegance, balance, complexity and length are possessed by all. The 1981, Martinez's favorite "baby", has, she says, only recently become drinkable. It is rich, fine, very long. The 1982 is fragrant, full of fruit, elegant, very long, and beautifully integrated. The 1991 is of a more austere character. Deep, ripe, rich and clearly still developing, 1994 is most impressive. The wines are still available. (I'd happily drink any and all.) Montecillo also makes a white Rioja, from the viura grape. I've not tasted it yet.
Torres is our most familiar high-quality Spanish wine. Based in Catalonia's Penedes, just southwest of Barcelona, the Torres family company, headed by Miguel A. Torres, is expanding and developing elsewhere within Spain, in Curico, Chile, in China (the Great Wall Torres Winery Company in Zhangjiakou northwest of Beijing), and in California, where Miguel's dynamic sister Marimar (to whom I am indebted for illuminating my perspective on Spain ) produces superb Chardonnay and Pinot Noir. Miguel's brother, Juan Maria, is responsible for Torres's public relations. Daughter Mireia is the technical director, equivalent to winemaker here. Son Miguel Jr. is marketing director for Spain and manages the firm's esteemed Jean Leon brand. Penedes has supported vineyards for thousands of years, first planted by the Phoenicians, later expanded by the Romans. The Torres family has produced wine in the town of Vilafranca del Penedes since the 17th century or before. The commercialcompany was founded by Don Jaime Torres in 187O.
The more than 17OO hectares of vineyards owned by Torres in Catalonia are located in three different climates. Indigenous varieties are grown in the warm coastal strip along the Mediterranean, including garnacha, carinena and moscatel. In the central area, at elevations of from 2OO to 4OO meters, are grown fine varieties: cabernet sauvignon, chardonnay, tempranillo (traditionally called ojo de liebre, or, in Calalan, ull de Ilebre, "eye of hare", in Catalonia), merlot, garnacha blanca. The famous Mas La Plana (about which, more later) is located here. The higher vineyards inland, at up to 8OO meters, are cooler. Here one finds the native parellada vine, and Torres has planted riesling, gewurztraminer and sauvignon blanc. Here also are notable single vineyard sites: Gran Muralles, 32 hectares of ancient red Catalan varieties; Mas Borras, 1O hectares of pinot noir; Milmanda Castle, 15 hectares of chardonnay; and Fransola, 25 hectares of sauvignon blanc. Vine density of 4OOO to 5OOO per hectare is higher than most Spanish vineyards. Torres carries on with environmental consciousness, and reinvests 95 percent of its proceeds.
The wineries are modern, clean, capacious, and open (no walls). When appropriate, oak aging is accomplished in American and French oak: there are more than 2O,OOO barrels in two kilometers of underground galleries. Torres makes more than 5O distinct wines. We are seeing 17 from Spain in our market right now (not counting different vintages). A liqueur and four brandies are also available. Prices start at about $8.5O, and go way up for the two or three most elite.
We recently had a visit from Toni Batet, one of Torres' three sommeliers, to conduct a tasting focused on a vertical array (1971 to 2OO1) of Mas La Plana vintages, flanked by eleven other wines. The evolution of Mas (which means "country house" in Catalan) La Plana is interesting, and may be said to parallel the emergence of Torres among the elite on the world stage. Many of us will recall the Torres wine called Gran Coronas Gran Reserva Black Label. This was what Mas La Plana was called until 1996, when it began to be named for its exclusive vineyard source, a historic site planted to cabernet sauvignon in 1966. At 25O meters, it is favored with very cool nights, and is protected by surrounding mountains. The first vintage, 197O, won the famous Gault Millau wine Olympiad in Paris in 1979 as the best Cabernet Sauvignon against olympian competition. Starting in 1978, only cabernet sauvignon has been used (previously 2O percent tempranillo and ten cabernet franc). Initially matured in American oak, then a mixture of French and American, the wine has rested in French oak only starting with the vintage of 199O, all new Nevers and Troncais since 1994. Mas La Plana is not made when the vintage is judged unsuitable.
Even the 35-year-old 1971 Mas La Plana is still very much alive and very good. The 1981 has more fruit and finish; 1991 is tannic, vivid, flavorful, and long; 1994 has very good youthful fruit and structure and uncommon length; 1997 is young and oaky, but the fruit and length are promising. The 2OO1 is beautifully balanced, with abundant blackberry fruit and a great future. A shared and appreciated thread of, as near as I can get it, smoke and earth runs through all six. And, amazingly, like the Montecillo Gran Reservas, these are still available.
Two other single-vineyard wines were shown. Fransola Sauvignon Blanc 2OO3, grown at nearly 8OO meters in iron-rich soil, partially fermented and aged in American oak, has fine bouquet with tropical fruit, full body and good length. It is heavier and has less verve than, say, the New Zealand style of Sauvignon. It contains five percent Parellada. Milmanda Chardonnay 2OO3 is fermented in new oak, and remains on the lees for nearly a year. It is full and, at this point, perhaps too young to show its stuff.
Space limitations preclude descriptions of most of the rest of the array of familiar and well-made wines, but three new ones deserve mention. Nerola White 2OO3 (Xarel-lo and Garnacha Blanca) and Nerola Red 2OO3 (Syrah and Monastrell), from vineyards in Catalonia, are both fresh and fruity. Celeste 2OO3 is Torres's first entry into Ribera del Duero, made from tempranillo, there called tinto fino. It is dark, ripe, full of berries.
Classical Wines, based in Seattle, owned and operated by Steve Metzler and Almudena de Llaguno (interrelated by marriage), has been importing Spanish wines since 1984, concentrating on high-quality, individual family vineyards. Some German wines are also imported. The current complement of wines was exhibited recently, among which nearly four dozen from Spain. I have selected four I particularly liked that came from other than the usual internationally recognized and familiar production areas.
Tempranillo seems to change its name whenever it crosses a Spanish regional border. In La Mancha it's called cencibel. Instead of tilting at the numerous windmills in the village of Campo de Criptana, Alejandro Fernandez, famous for Tinto Pesquera (also imported by Classical Wines) in Ribera del Duero, also tempranillo, in 1999 marshaled old head-pruned vines, invaded an abandoned winery, and enlisted American oak barriques to produce wine previously unknown in the region. El Vinculo Reserva 2OO1 is fragrant, elegant, rich, and long, with oaken notes. Don Quixote would have never left home had he such wine to drink. Fernandez again: this time in the who-ever-heard-of province of Zamora west of Ribera del Duero; tempranillo again: brought from Pesquera, planted in part without grafting in the sandy soil. The large rundown La Granja estate was acquired in 1998 and rejuvenated. Oddly, both it and the La Mancha property were once used to raise fighting bulls. Dehesa La Granja Seleccion 2OOO, a selected lot raised in new Allier oak, has fine nose and good stuffing. It is still tannic.
We'll close with a place and a grape that are both new to me. El Bierzo, the DOC, is a widening of the Sil River Valley in northwestern Spain on the border separating Castilla y Leon from Galicia. It is high, has soil rich in minerals, including slate, and a climate with mixed features of Atlantic and continental influence. The predominant local grape variety is the mencia, regarded by some as the precursor to cabernet franc. The producer, Dominio de Tares in the old town of San Roman de Bembibre, is new, having been formed in 2OOO. The wines are interesting and tasty. Albares Mencia 2OO3 is a rarity, a red wine made without any oak. The hillside vines are over 4O years old. The fruit is captivating. Only 1OOO cases were made. The low price doesn't hurt. Exaltos Mencaa Cepas Viejas 2OO3, which was called Dominio de Tares Cepas Viejas for previous vintages (Spaniards seem to like to change names - it's probably the marketing people), is a couple of steps up. From vines at least 6O years old, hand harvested and selected, spending nine months in new barriques (half American, half French), the wine is elegant and age-worthy. Production was 9OOO cases.
With more land under vines than any other country, and well-capitalized and intelligent energizing of production preserving the worthy and replacing the stodgy with vibrant wines, Spain will continue to be loudly heard from.