archived

FeaturedArticles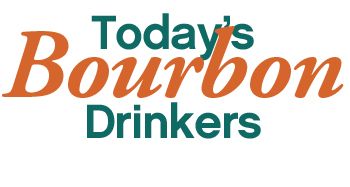 Article By: Lew Bryson
Behold the Classic Bourbon Drinker (homo redlikkerus).
He is white, middle-aged, Southern, and firmly clutches his large glass of bourbon and branch.
He is simple and unadorned, much like his drink.
His drink is whatever is on sale that month, pricelined to a razor-thin margin to move cases and beat the competition. Next month it will be the competition - when their promotion kicks in. He comes into your store every Friday, gets his one sale-priced bottle, and leaves. He is steady, but an evolutionary dead-end.
(Next slide, please.)
Here is his evolutionary successor,
New Bourbon Drinker (homo novobourboniensis).
He is not exclusively white, he is in his 3Os or even younger, may hail from anywhere in the country, and dresses as he likes. He drinks bourbon cocktails at the bar, makes classic bourbon cocktails at home, still drinks bourbon-and-coke when he's relaxing, and regularly trades up to a super-premium bourbon that he sips on the rocks or neat. He buys one brand consistently, but will buy other brands to experiment or to delight his friends. He doesn't balk at higher-priced bourbons; he realizes that they are an outrageous bargain compared to other similar spirits. In fact, as he evolves personally, his regular bourbon will likely become a more expensive brand. Oh, and he may well be a she. He, and she, represents a revolutionary advance in bourbon drinkers.
The Future is Now
It's funny. For years, bourbon marketers and manufacturers have said that bourbon drinkers were evolving, that bourbon was reaching more women, that cocktails were becoming more popular - and bourbon sales kept slowly declining. (Please note: whenever I say "bourbon", just say to yourself "American straight whiskey". We can save time that way.) Now, all of a sudden, the future is here and now.
What happened? Some of it is more like what didn't happen before. "I don't think the bourbon industry has a particularly laudable record in terms of positioning ourselves for growth, of putting ourselves in positions of esteem, until the last ten years," said Larry Kass, director of corporate communications at Heaven Hill Distillery. "Closing and re-opening for Prohibition and World War II, and changes in consumers' tastes taking them away from American whiskey, none of that helped. But it's all clicking now for the category, unlike it ever has. This is the absolute heyday of American whiskey, in any terms."
That was echoed by Wayne Rose, brand manager for Woodford Reserve Bourbon. "I believe the image of bourbon has improved markedly over the past ten years," he said, "You can't pin down a 12 month trend, but over the past five years or ten years, we've done well for our image. Ten years ago it wasn't about quality, or attracting a cocktail culture. It was more about Kentucky and authenticity and heritage. We weren't connecting in a contemporary fashion."
One of the brands that showed the way was Maker's Mark. "Maker's Mark is a unique brand," acknowledged Sam Seiller, the brand manager. "It has always looked outside the category; outside the spirits category, in fact, not just outside the bourbon category. Bill Samuels, Senior made it as a wheat-based bourbon, which was right outside the norm. That kind of going outside to make it what you want has carried the brand. Creating conversation, the buzz, has always come first with Maker's Mark. People feel a more personal connection, their loyalty lasts."
That's the kind of thinking that built Maker's fast: "Maker's Mark has shown double-digit growth over the past 2O years," said Seiller. But Seiller is proof that insiders can still think outside: she's also the brand manager for Knob Creek. In case you missed it in the flurry of brand changes when Pernod Ricard bought Allied Domecq, Maker's Mark is now part of Beam Global Spirits and Wine: Jim Beam.
Is that going to change anything? Heh. Do you really think Beam is dumb enough to mess with success? "It's been a completely transparent switch," said Seiller. "Maker's Mark has been kept so separate that we even have separate trucks that are not marked 'Beam Global'. Otherwise, they wouldn't let them on the property. Maker's Mark is such a unique brand and company, and they've led the category for years. We've learned a lot from them already. The POS will look and feel the same. And as far as production and the actual product goes, you will never see any difference."
Growth Pressures
Maker's is the high end of the premium section of bourbon, verging on what is now being called 'super-premium': the small batches and single barrel brands, like Knob Creek, Woodford Reserve, Evan Williams Single Barrel, Gentleman Jack.
Buffalo Trace is making their future there. "It's the premium sector that's growing," said Kris Comstock, the distillery's bourbon brand manager. "There's renewed interest in high-quality bourbon, and we're getting lots of press on our quality. Our Eagle Rare single barrel has doubled sales each of the last three years, and we're getting distribution in new states; Massachusetts just started with it a year and a half ago. There are markets we can't supply our regular Buffalo Trace bourbon to, and they're grabbing Eagle Rare - $3O for single barrel ten-year-old is not bad. That's one of the stars in the portfolio. In fact, our inventory of ten-year-old Eagle Rare has to be watched, it's selling so fast."
Wild Turkey distillery operations director Greg Snyder told me that he was making moves to cover that kind of growth. "We're investing capital dollars to increase our production capacity," he said. "Wild Turkey is aged longer than most bourbons, so we have to look out 12 years and beyond. The forecasts are extremely strong. So we have to get the budget in line to be ready in 12 years. We're putting in equipment for expanded distillation, more fermenters, that kind of thing, and additional barrel warehouses. We just built two new ones this year. We're hitting it, all right. We're in our summer shut-down right now, doing maintenance, but once September comes, we'll be running hard and cranking it out."
"It's a great and terrible time," said Heaven Hill's Kass, "it's the pressure of success. The bulk bourbon market is as tight as I've ever seen it, and the only thing tighter than that is the bulk rye market. This is the nature of the beast: you produce based on predictions. If your growth curve goes up early, you scramble. We're producing heavily right now. The stock situation will ease up considerably in three or four years. You had people who weren't running that hard, and now they're running as hard as they can."
Kass was responding to a question about the new label on Heaven Hill's Evan Williams bourbon, the one that used to say Seven-Years-Old. "We took the age statement off," he acknowledged. "Our master distillers, Parker and Craig Beam, wanted a bit more flexibility with the formula. The bulk bourbon market has always been an important part of this category, and if we got good five-year-old, why not put it in? We were not going to subordinate the taste profile of Evan Williams just to keep the age statement on there. We also sold a lot of 7-year-old whiskey in the international market."
Brian Addison is the brand director for Jim Beam and Jim Beam Black. As you might expect, a big place like Beam's got plenty of whiskey prepared. "The growth has been positive, but nothing we couldn't anticipate from a supply chain standpoint," he said. He did admit that it takes planning. "That's another difference between vodka and bourbon. With vodka, you just kind of open the faucet a bit more; bourbon you've got to look ahead a bit.
"We're seeing bourbon continue to grow," he said. "It's on an upswing, in the US and world-wide, driven by the premium and even more so the super-premium brands, similar to other categories. We don't intend for Beam to be left behind. The trend is for the super-premiums to grow, and we're happy to be along."
Up and Comers
Obviously, Addison's main money-maker is Jim Beam white label, the four- year-old powerhouse that is the world's best-selling bourbon. (When I say "bourbon" here, of course, I mean "bourbon". Jack Daniel's is the world's best-selling American straight whiskey.) But he's also got a literal dark horse: Jim Beam Black, the eight-year-old in the black label, kind of like the younger whiskey dressed up in formal clothes. It's a trade-up, but it's still a steal at the average retail price.
"It's a matter of getting people to try the Black," said Addison. "Once they do, it sells itself. Over the past few years it has received a concerted marketing push. We've seen average growth of over 2O%, and it's over 15O,OOO cases a year in sales. It's just as big as Knob Creek. It's motoring along. Our on-premise business grew upwards of 35%. I'd like to see that continue to grow; if they try it on-premise, they'll pick it up off-premise. If you're a Beam drinker, you trade up to Black; a Black drinker may trade up to Maker's or Knob Creek."
Mike Haering is hoping to get people to trade up to Old Forester Signature, and it looks like it's going to work. You may have seen the whiskey before; the liquid is Old Forester 1OO proof, the old original. "The 1OO proof won medals for its taste," said Haering, Brown-Forman's Old Forester brand manager, "but when we offered it to people, they just thought we were trying to sell them a higher proof. That's not it. The 1OO proof is my favorite; I find Old Forester tastes best right at a mid-9Os proof, so I pour it, and put just a splash in it."
If the message isn't getting across, change the messenger: Brown-Forman, having burnished the reputation of Old Forester with the release of the super-premium Old Forester Birthday Bourbon, has radically changed the packaging on Old Forester 1OO, now Old Forester Signature. "This is the original, signature expression of George Garvin Brown," said Haering proudly. "It was American's first bottled bourbon, it was bottled for quality control reasons, and it's got his hand-written guarantee on it. Look at the last line on that written guarantee: 'There is nothing better on the market.' What else can you aspire to?"
It seems to be working, judging from early results. "When we did our first bottling of this," said Haering, "a normal production run, which would usually last three months, it sold out immediately. And we're running out of this new bottling just as quickly. The personality is much better."
Jason Nussbaum is the global marketing manager for Wild Turkey, and sees the same power of packaging. When I asked him how people came to Wild Turkey's premium brands, he tagged packaging as a strong factor. "There's always a recommendation factor, that's consistent through any category," he said. "You get recommendations from bartenders, friends and family. But in-store, packaging plays a part in that; you look at the shelf and see a good package. In the super-premium category in bourbon, vodka, tequila, whatever, packaging is a big factor in experimentation. Ultimately taste and quality will keep you, but for that first taste, packaging can be a strong contributing factor."
New Bourbon Drinker
Who are those people who are experimenting, the New Bourbon Drinkers?
"We have two different names for them,"said Seiller. "There are bourbon appreciaters, people who've been drinking bourbon for a little while and have grown to like the taste of bourbon. They started on a journey: Beam or Jack and a lot of Coke. They come to appreciate bourbon and step up to Maker's Mark. As they start tasting the product, they continue to explore. They may try a Knob, or Baker's. Then there are the connoisseurs. The people who actually taste the whiskey, drink it on the rocks or straight. They appreciate the craftsmanship. Knob is almost 5O/5O connoisseurs/appreciatory."
Nussbaum sees some crossover in high-end. "There are new drinkers coming to bourbon from other premium and super-premium categories," he said. "They're guys who have been experimenting in super-premium in better tequilas, for instance, and realize that there is also diversity and quality in high-end bourbon. You're the kind of person who likes premium spirits in general."
"It's people in their mid-3Os who have gotten into their careers, they've got a bit more money, and they're transitioning from beers to spirits," said Comstock. "A lot of them drink vodka, but bourbon is becoming more fashionable than it's been. The select bars, that fancy themselves as more specialized, they'll focus on bourbon, or rye whiskey. Our Sazerac Rye and other ryes have been taken by high-end bartenders as their own; they like rye and they're making cocktails. Rye's a small category, but it's very loud!"
What about the women? Sam Seiller has an insider's perspective on that one, and she says don't bring it up. "There's not any conscious move towards attracting women to the category," she said. "About a quarter of the people that signed up with our Maker's Mark's program are women. But generally, the women who do come over to bourbon do so because it's a guy thing, it's different, it's for hanging with the guys." She laughed: "If I put a pretty pink ribbon on it, I'd lose them!"
Has It Got Legs?
Bourbon's found new drinkers, new acceptance and (happily) new pricepoints. Sales are continuing on a strong upwards slope after years of decline and stagnation. The nagging question remains: how long will it last? "I've been in the business 28 years," said Greg Snyder. "It is cyclical. The past 2O years were a slow downturn, and it's uphill now, so that should continue. I hope it continues 'til I retire!"
Snyder also said that there are people looking to get into the business. "I get calls from people quite frequently now who are looking for bulk bourbon, looking to bottle it," he said. "We had a Kentucky Distillers Association meeting yesterday and everyone said people were looking for it. Ten years ago you could not find a market for aged bourbon, now everyone wants it."
Wayne Rose sees strong predictors in other categories. "I think the super-premium segment is so under-developed compared to the category in total," he said. "Super-premium tequila does 14% of total volume, single malts represents about 9% of Scotch whisky volume. But super-premium bourbon represents only about 3.5%. To me, that says that this segment is well under-developed. I believe products like Woodford Reserve are well-positioned to redefine the category the way higher-end products have in other categories."
Larry Kass sees three reasons for optimism. "First, the engines driving the category are broad-based," he said. "The category leaders are adding cases, sales, market, and on-premise distribution, and you don't get that with a fad. Second, straight whiskey historically tends to have pretty loyal consumers. Bourbon drinkers are bourbon drinkers. We see this at whisky shows: the bourbon people taste bourbons and the Scotch whisky people don't."
The New Bourbon
Finally, Kass alluded to the booming innovation in the category. "There's a 'you ain't seen nothing yet' mentality in place," he said. "The bourbons have not been as active as, perhaps, some of the other whisky categories and certainly not the other spirits categories in new bottlings, expressions, products that push the envelope. We're doing more of that, like our Bernheim Wheat Whiskey and Woodford Reserve's Four Grain Whiskey. This bodes well for keeping our people in the fold, and attracting new customers." (Wayne Rose said there would be another release of Four Grain this fall, but that further releases in the Woodford Reserve Master's Collection were still in development; no announcements or even leaks for now.)
Kass backed that up with the announcement of what is Heaven Hill's rarest and most expensive whiskey bottling ever: a very limited release of Rittenhouse 21-year-old rye, coming this fall. "It will be over $1OO a bottle," Kass said. "It's not out of line with other whiskeys of that type; no reason it shouldn't command the price-point of those products."
Buffalo Trace has a whole program of experimental whiskeys going, some of which are being released in one-time, very small quantities of 4OO or fewer bottles as the Experimental Collection. "We've got 15OO experimental barrels in our warehouses," said Kris Comstock. "Some are good, some are not so good, but it's a long process to find what's best. It's what drove single malts 15 years ago: people want different, better tastes. They want to see what's out there. We're catering to that desire."
Keep an eye out for that experimental-minded customer. Know your brands and be able to talk about them; that's what they want to hear. "It's the notion of connoisseurship," said Addison. "People want to know about what they're drinking. We see it in wine, and bourbon is like wine in that way. There's a story behind the brands, and consumers are really interested in learning that. They want to know what they're drinking."
That's the New Bourbon Drinker. It's not just about the price; now, finally, it's about the bourbon inside the bottle.
---
Who Says Bourbon Isn't "Mixable"?
Bourbon distillers went through a period of anxious self-examination about 3O years ago when they worried that their precious spirit was slipping because it wasn't "mixable", a fear caused by America's shift to cocktails and highballs based on white spirits. What we got from that was the horrible aberration called "light whiskey" (which happily died a speedy death) and an unfortunate lapse in cocktail emphasis by bourbon makers. Luckily, bartenders picked up the slack. Today, the bourbon cocktail is alive and well in Boston, and the rest of the country is catching up, as is the rest of the world, according to cocktail guru Gary Regan, author of "The Joy of Mixology".
"So much is going down in the world of cocktails right now that my head is spinning," said Regan. "21st-century bartenders have taken the craft to a whole new level. A new breed of bartender has entered the scene. They are akin to Larry Forgione and Paul Prudhomme, the guys who got the food world talking back in the '7Os. They're making cocktails that are the equivalent of 5-star cuisine. The movement continues to grow, not just here, but also throughout Europe, in Australia and New Zealand."
One of the most passionate bourbon cocktailistas in greater Boston is Patrick Sullivan, the owner/bar manager at the B-side Lounge in Cambridge. "Bourbon's made a big resurgence here," he told me. "We have about 6O different whiskeys - bourbon, single malts, rye, and Irish - and people are well-versed in the boutique bourbons. They're an eager audience."
Don't get carried away on the boutique bourbons when you want a cocktail, though. "We save the simpler bourbons for cocktails," Sullivan said. "The bigger, more complex bourbons will either overpower a cocktail or lose their complexity. But there's always a guy who wants us to make his Manhattan with an $18 bourbon. Well, okay, we'll make it, but we try to dissuade them. Those are best enjoyed neat or maybe on the rocks."
Sullivan and his bartenders are passionate about cocktails. "We scour old bartending books and revive long-forgotten cocktails," he said. That's where they found their current favorite, the Bourbon Smash (see recipes). They use Weller 7-year-old for the house Smash. "It's just terrific, a real bourbon experience," Sullivan said of the Smash, noting that the folks at Eastern Standard restaurant in Boston had introduced him to the drink.
Sullivan believes in using different bourbons for different cocktails, looking for just the right match. For instance, he said, "we use Wild Turkey for the Kentucky Cocktail (see recipes). The cocktail's all about the balance between the fruit juices and the maraschino liqueur and the bourbon, and if the bourbon shouts too much, it overpowers the balance. The Kentucky is another old recipe, but it's very popular. Girls who think they don't like bourbon love it."
I really set Sullivan off when I asked him about rye whiskey. "Rye is the best mixing whiskey there is," he said. "Our house Manhattan is made with either Old Overholt or the Sazerac six-year-old. Rye is a much better base than a big bourbon; bourbon can be too hot, it overpowers the drink. And the Manhattan is the consummate cocktail. We proudly pour Old Overholt, and we're happy to tell people the history behind the brand." Sullivan uses rye in B-side's Frisco Cocktail as well (see recipes).
How do people learn about these cocktails? From Sullivan and his staff. "My barstaff are full-time, passionate professionals," he said. "They enjoy quality spirits, and they pass that along to the customers. If someone asks "Give me what's good," we'll give them the best."
You can't ask much more than that.
---
It's Tough Being Popular
"It's an exciting time to be in the bourbon category," Trey Zoeller told me. I'd spent a few days trying to track Zoeller down; he's a busy man.
Zoeller is the main man behind McLain & Kyne Distillery Company, in Louisville. He bottles three bourbons. "We have three distinct flavors with each product, different with each one, and all extreme," he said. "Sam Houston's a big boisterous bourbon with traditional flavors, a bourbon man's bourbon. The Jefferson is very approachable, very easy-drinking, light yet still flavorful. And the Jefferson Reserve is elegant and complex, a multitude of different flavors, none of which are overpowering: a great, enjoyable drink."
"We are a sub-category of small batch," he said, "we are VERY small batch, only eight to twelve barrels per batch. We are able to select the finest barrels, almost as selective as a single barrel, which gives us great flavor and consistency. It's a very small family operation. We try to put our signature, a little bit of ourselves, in every bottle. My sisters actually hand-number each bottle."
He agreed with the bigger distillers that "from top to bottom, the category is on fire right now. It's a revolution that started with small batch and single barrel bourbons," he said. "As more and more people are exposed, they find out what a great spirit it is - great in cocktails and great on its own. If you examine what goes into distilling and aging bourbon, it's more intensive and more expensive than you'll find in most spirits. As this boom is reached, you wish you could 'rush age', but you can't. There's no way to rush it. There's no process for speeding up the aging in the barrels, none that works as well as nature, anyway."
That's the problem for all the bourbon distillers, of course, but maybe more so for Trey Zoeller. Trey's a bottler, not an actual distiller, much like Julian Van Winkle - or at least, like Julian was until he did his deal for supply with Buffalo Trace a couple years ago. Trey's a bit more at the mercy of the market, and that market is pretty merciless right now.
"Throughout the industry," Zoeller concurred, "it is not as available as it was. Some people say it's a good problem to have! But we have an agreement [with a distiller], and we're covered pretty well.
Zoeller wouldn't trade the booming demand for anything, even if it does keep him scrambling. "It's exposing people to bourbon," he said. "Back in 1998, when we started McLain & Kyne, we looked at it as a renaissance of bourbon, waking up Americans to how great bourbon was. For years, the high end of the bourbon market was exported; we sent the best stuff to the Japanese and the Europeans. Now American has caught up. And this is just the beginning."
If this is just the beginning, Zoeller better buckle up. "Year to date, we've about doubled our sales," he said, then chuckled. "Unfortunately, that's not from a very large base! We don't have a large budget for advertising, the whiskey's kind of a secret.
---
B-Side Cocktail Secrets
Patrick Sullivan very generously gave me the recipes for some of the B-side's whiskey cocktails. Enjoy.
Bourbon Smash
Muddle 12 to 15 mint leaves in an ounce of simple syrup and the juice of half a lemon. Add 2 ounces of Weller 7-year-old bourbon and "one cube of ice, just to give it something to bang around with" says Sullivan, and shake well. Strain over shaved ice.
Kentucky Cocktail
Pour into shaker with ice: 1.5 ounces Wild Turkey, 3/4 ounce maraschino liqueur, and 1/2 ounce each of fresh lime and pineapple juice. Shake and strain.
Frisco Cocktail
Pour into shaker with ice: 1.5 ounces Old Overholt rye whiskey, 3/4 ounce fresh orange juice, and 3/4 ounce Benedictine. Shake and strain.