archived

FeaturedArticles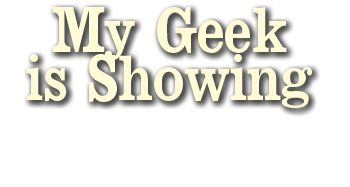 Article By: David Singer
As a wine professional there is a part of myself that only comes out every once in awhile, and only with certain colleagues. It's a little similar to Dr. Jekel and Mr. Hyde. My Mr. Hyde is the wine geek. This past mid-July I had the pleasure of attending the Society of Wine Educators annual conference in Eugene, Oregon. And for that week, the wine geek did roar. For I was a wine week with a plethora of other wine geeks and, being in southern Willamette Valley, in wine geekdom. For those of you who are geeks of the grape reading this, the term wine geek needs not any explanation. If you are unsure if you have made the crossover to this elite set of wine professionals, ask yourself the following questions: Do you have unquenchable passion for the subject? Do you read the latest edition of your favorite wine magazine and memorize the latest updated law, just for fun? Ever made a corny joke that only someone with solid wine knowledge would get? (For example, "Dom Perignon, now there was a great blind taster.") Lost track of how many wine books you have?
If you have answered yes to these questions, especially if you have made jokes, welcome to the unofficial circle of the wine world. And it was while in Eugene that I reacquainted myself with my wine geek. I even got to play in a competitive trivia pursuit game developed by a Swedish sommelier. I came in second with my teammate, respectably behind two Masters of Wine candidates.
Overall, the participants at the conference were great. All aspects of the wine world were represented, ranging from North America, Europe and even Asia, with all kinds of wine professionals at various levels of education. And the lack of pretension and eagerness to share and learn was infectious. The seminars themselves covered topics such as classroom teaching techniques, focused wine regions, alternate closures, enology, using perfumer's kit to reproduce a wine's bouquet, food and wine pairings, and the list went on. There were just tons of tidbits of information I came across that I found fascinating. If any wine geeks out there want to grab a beer sometime, I'd be delighted to tell you all of them. For example, in the 2-day Bordeaux seminar we looked at a copy of the infamous handwritten Official Classification of 1855. One of the chateaus is actually written in with a different handwriting, as if it was "penciled in". It had not originally been included in the classification and it was during the actual Exposition Universelle (the 1855 World's Fair in Paris) that the brokers were appealed to by the chateau in question. When they realized they forgot to include the chateau, it was added during the actual fair. What is the chateau? Chateau Cantemerle.
I also learned more about micro-oxidation and pneumatage. Micro-oxidation is a technique for adding very small bubbles of oxygen during fermentation that are meant to be absorbed to soften the tannin and make the wine approachable earlier than it otherwise might be. In pneumatage you add large bubbles that don't get absorbed into the wine, which softly breaks up the cap during fermentation. The result is the ability to get full extraction from grapes without hard tannins that can occur during batonage. Though they're mentioned in the movie Mondovino, neither of these techniques will be listed on a wine bottle. If you want to taste the results, you could sample wines from Benton-Lane Winery, which sponsored the seminar I attended. Compare their Estate Pinot Noir, which underwent pneumatage, to their "First-Class" to which they did not - instead using pigeage.
How many times a week do you have someone ask you what you think of screwcaps? The next person who asks me is bound to get more than they bargained for because I attended a seminar about alternate closures, including screwcaps, plastic corks and glass capsules. We heard about the history of cork, extensive pros and cons for cork versus screwcaps and improvements in the cork industry. And it settled the question for me about whether oxygen gets into the wine through a cork - yes.
Next year's Society of Wine Educators conference is in Monterey, around this same time of year, and I'll be going back. Anyone want to join me on a wine geek trip?