archived

FeaturedArticles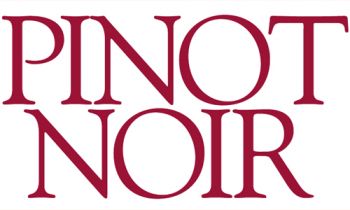 Article By: Bill Nesto, MW
In the current film Sideways, the personality of the principle character, Miles, is identified with that of his favorite varietal wine, Pinot Noir. Many say, though it is arguable, that Pinot Noir is enhanced by the presence of low-level wine faults. Because Miles gets roaring drunk whenever he gets angry, easily slips into depression, steals about $1OOO from his mother, and is prone to self-flagellation over losing his wife, I have to say that today's Pinots are much less defective. On the other hand, Miles has a sensitivity that is true to the variety.
On the very day, I saw this film, I looked over a newly published book, "North American Pinot Noir" by John Winthrop Haeger. This 445-page analysis is many times the size of any volume in my library written about a grape variety. Its topic is even narrower, focusing on North America. It is so sophisticated, thoughtful and well written, that it will be difficult reading for all but the most expert connoisseurs and wine professionals. It must have taken a long time to write. Considering the limited audience for the book and the time and effort it took to write, it is difficult to imagine that financial gain was Haeger's primary motivation. It must have been his interest in and love of the subject.
While in the recovery phase of the Sideways-Haeger doubleheader, I attended my family's Thanksgiving dinner. A relative, who tends bar in a restaurant, leaned over to me and offered, "You know, Pinot Noir is my favorite wine." I imagined at that moment that she was more than just expressing her wine preference. She was uttering some cryptic phrase so that I would infer that she was one of THEM. What is THEM? It is an underground international association of Pinot Noir lovers. Its members, like those of a Masonic lodge, are bonded together in secrecy. Upon exiting seamlessly from my subconscious, I asked her why it was her favorite. She replied, "It's so smooth and it never dries out my mouth."
Pinot Noir has been quietly grabbing some attention here in the United States. Yet it remains an upstart, underdog grape variety. According to Haeger, there are 3O,OOO acres of Pinot Noir in North America, which represents 6 percent of the red wine grapes planted on the continent. The grapes from these vineyards produce 2.8 million cases of varietal Pinot Noir, a mere 2 percent of total USA wine sales. Still there is more Pinot Noir acreage in the USA than in France. The USA has become the leader in Pinot Noir production. The growth here occurred since the mid-198Os. In the last 2O years, there has been a quiet, but steady boom in Pinot Noir vineyard plantings. During the 199Os, California acreage more than doubled, reaching about 19,OOO acres by the millennium. In 199O, Pinot Noir acreage in Oregon accounted for less than 1OOO acres. A decade later, there were more than 5OOO acres. Of the major red wine grape varieties in the USA, only Merlot bested Pinot Noir in percentage growth during the 199Os. In 2OO3, varietal Pinot Noir wine was the fourth in sales (2.5 million cases or 1.6% of the US varietal wine market), behind the two dark behemoths, Merlot (21 million cases, 18.5%) and Cabernet Sauvignon (18.5 million cases, 11.9%), but right on the heels of that old veteran, Zinfandel (3 million cases, 1.9%). However, with respect to value, Pinot Noir has raced to the head of the pack. In 1991, the average bulk wine price for Cabernet Sauvignon was $918 while Pinot Noir was $8O4 per ton. In 2OO3, Pinot Noir was far and away the most expensive grape on the California bulk wine market, at $16OO per ton, in front of sparsely planted Cabernet Franc ($1461) and widely planted Cabernet Sauvignon ($1OO9). By the end of the 2Oth century, price per bottle ranged between $3O to $5O and a handful of American producers, among them Rochioli, Williams Selyem and Dehlinger, had attained cult status.
Among grape farmers, Pinot Noir wins respect for the challenge it presents. Growing great Pinot is the test of a grower's patience, skill and determination. Those who look to Burgundy as the touchstone believe that the Cote D'Or's soil is ideal. The best Burgundy vineyards have shallow, well-drained limey-clay topsoil. Vine roots plunge below the topsoil into the fractured limestone that lies beneath. There they can find water when there is drought at the surface. Burgundy acolytes elsewhere in the world have tried to site their Pinot on similar topsoils. Josh Jensen, owner and founder of Calera Wine Company, believes limestone is the key ingredient of Burgundy soil. There is very little limestone in California, but he did find a small patch of it on Mount Harlan in Hollister, California. There he put Calera. Tim Hamilton Russell, in South Africa, focused on clay. Moving out of the traditional wine growing areas, he located his vineyard/winery, Hamilton Russell, on clayey soil near Hermanus at Walker Bay. Both Calera and Hamilton Russell make excellent Pinot, but the fact that other great New World Pinots are made from grapes grown on soils of different chemical composition, indicate that neither lime nor clay are indispensable quality factors. There seems to be more agreement however that cool climate conditions at harvest are necessary. This is achieved in the continental climate of Burgundy where harvesting takes place during the rapid descent from summer heat to winter cool. Full ripening in cool conditions can also be achieved in maritime-influenced climates such as Victoria's Yarra Valley and Geelong or New Zealand's Marlborough area. Burgundians say that vintages with substantial day/night temperature variation during harvest keep Pinot Noir acidity from dropping too low. While such conditions occur several times a decade in Burgundy's continental climate, they can be achieved more regularly in certain maritime influenced Mediterranean climates. In famous Pinot Noir appellations such as Los Carneros, Anderson Valley, Russian River Valley, and Santa Maria Valley, morning temperatures stay low under fog cover and then shoot up dramatically as soon as that cover is burned off by the sun, only to plummet later at sunset. Among many of Pinot's other sensitivities are skin damage from hard rain, undeveloped berries and unfertilized clusters at flowering, frost damage in the spring, and vulnerability to fungus disease and to viruses, particularly fan leaf and leaf roll. Pinot is a shy bearer of fruit. But the grower has to restrain the vine even more, reducing yields even farther, so that good wine quality can be achieved. Those who want to make great Pinots at high yields can forget about it.
Despite the deep dark blue of ripe Pinot Noir berries and their small size, extracting color from Pinot is not easy. Skin anthrocyanins are not very soluble, half as much as those of Syrah. Although the Pinot berry is small, the grapeskin is thin. Each grapeskin accounts for approximately 1.7 percent of that grape's weight as compared to the 4 to 5 percent average for other important red wine grapes.
The skins must be healthy and physiologically fully developed for extraction to occur. In order not to extract harsh bitter tannins from the skins, the skins have to be handled gently. They can be easily broken from the moment of the harvest to that of the crush. Some whole berry maceration works well with Pinot, as does cold maceration. Gentle extraction techniques such as punch downs are more common than more vigorous ones such as pump overs. I do not know of any micro-oxygenation practiced with Pinot Noir. While useful for grape varieties that are rich in tannins, such as Cabernet Sauvignon, Syrah or Tannat, Pinot juice is more likely to become oxidized rather than softened. Pinot rarely works well in blends. Hence it is usually 1OO% varietal. Good quality French oak brings out Pinot quality when the newness of the oak is kept in harmony with the intensity of the wine. American oak's vanilla nuances rarely combine well and often overwhelm. Intervention and manipulation are more likely to destroy Pinot's delicate flavor profile than preserve it.
But Pinot Noir is also more difficult to sell. The reasons are many. The wines are pale colored, and early in their lifetime develop an orange rim. Because many producers do not filter their Pinots, a significant proportion of Pinots are hazy. They do not have a strong tactile impact. Hence, Pinot goes down easier, and with less notice, than more tannic wine. Sales people cannot easily explain the connection between French red Burgundy and varietal Pinot Noir, let alone Burgundy on its own. Entry-level Pinots under $8 that show the varietal correctly are hard to come by. Production techniques common to most Pinots make them more unstable than other varietal wines during transport and storage. Many Pinots are purchased in a damaged condition. Most Pinots show oxidation 5 to 1O years after the vintage. Balancing off these disadvantages are two big selling points: their early accessibility and their flexibility in food-wine pairings. More than anything, the popularity of Pinot since the late 198Os seems to be in sync with the growing influence of sommeliers and of journalists who write about the food-wine connection.
Despite Pinot's viticultural, vinification and promotional eccentricities, data showing increased acreage, production and consumption are evidence that it is gaining ground on the leading red wine varieties, Cabernet Sauvignon, Merlot and Syrah. Its mystique and allure can survive a 455-page analysis. It has the complexity and strength of personality to hold its own as a virtual co-star in a major US film. It has entered my Thanksgiving conversation. Pinot is clearly an underdog wine - and will always be one.