archived

FeaturedArticles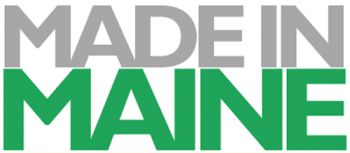 Article By: Lew Bryson
Those words mean something to people. Whether it's because of L.L. Bean's solid reputation for good craftsmanship and standing behind their products, the quirky natural toothpastes from Tom's of Maine, or just the love of lobsters, Maine has a great reputation in New England and beyond.
"The further away you get from Maine," says Bryan Smith, "there's sort of a mystique about being from Maine. People think of you as a quality product, time-tested. They think of hand-crafted, tried and true practices."
Smith is the president of Casco Bay Brewing, in Portland. He sells his beer in Maine, of course, but he's also starting his second year in the Massachusetts market. "We're really going to start pushing a bit harder," he said. "Massachusetts is a competitive market and you have to have someone in the street."
There are five Maine brewers in the Massachusetts market, along with two contract brewers (see sidebar on next page), and they all do fairly well, but it does take some work. Tom Fucci, national sales director for Bar Harbor-based Atlantic Brewing, knows it's a competitive market in Massachusetts. "Can I continue to grow in this market?" he asked. "I think I'm up against it. It'll be tough. We can maintain, but to see sky-rocketing growth? There's good quality beer in Massachusetts, good local breweries, and Magic Hat is doing well. But I'm in the mind-frame that a rising tide lifts all boats."
If it's so tough, why do Maine brewers come here? Real simple reasons, the best ones. "That's where all the people are," said David Geary, the head of the eponymous D.L. Geary Brewing in Portland. "There's 1.3 million people in Maine, and there's over 6 million in Massachusetts."
Geary's been in the Massachusetts market since 1987, the year Mass Bay started brewing Harpoon. "We had some distribution problems when the distributors started consolidating," said Geary. "We had a tough time two years ago; we didn't have a distributor for a brief time, and had to do some scrambling. Now we're with East Coast Beverage, they're small, aggressive, and we've had triple-digit growth ever since we went with them."
Smith agreed with Geary about where the people are. "The population is so much greater," Smith he said, but added, "The upper three (New England) states are very loyal to their local companies. We don't even try to sell in Vermont or New Hampshire; Long Trail has a hard time in Maine. But Massachusetts people are a bit more open to seeing what's out there, and they're somewhat more affluent. Maine's more blue collar."
Bill Perna is the head of a new contract brewing operation in Maine, Sparhawk Brewers; their Sparhawk Golden is brewed at Casco Bay's facility. He was dragged into the Massachusetts and is glad it happened. "We're brand new," he explained. "We just celebrated our first year in business by rolling out in Massachusetts with Tim Collins at East Coast Beverage. We're getting a fantastic reception down there, just like Tim promised.
"He tried our beer up in Maine," Perna continued, "and said he really liked it. I was just trying to build the brand in Maine. But Massachusetts is where the people who like micros are, Tim said. And my sales director, Danika Jones, is kicking me under the table: do this! Tim said, don't worry about it, you've got a great beer, just get it out there and sample. We did it, and we're getting 6O case drops at stores, we've got stores in Massachusetts that are buying more than stores in Maine."
Perna's not the only Maine brewery with an explosive brand in Massachusetts. Shipyard's been in the Massachusetts market for years, since 1993, and their Export Ale flagship is their best-seller here. But they also have the Sea Dog brand they bought out a few years ago, and sales manager Bruce Forsley said that the "fastest-growing brand, probably in all markets, is the Sea Dog Blueberry Ale, and that's with no effort on our part at all. The horse is out of the barn, someone go catch up! We were up 1OO% with Sea Dog in 2OO4, and Blueberry was half of that growth; Sea Dog was up 62% in Massachusetts. I don't know if it's coming from the popularity of the flavored vodkas right now, but we're not asking, either."
Forsley is also optimistic about another brand Shipyard recently acquired rights to, a brand most people in the Massachusetts market will recognize immediately: Tremont. "Alan Pugsley, Shipyard's brewmaster and partner, was hired by Tremont as a consultant when they opened," Forsley said. "It's come full-circle: it's now being brewed by Pugsley here in Maine. We're going to start advertising again, and hoping to find someone interested in opening a Tremont brewpub in Boston. Even after four years of neglect, the brand still has a lot of recognition and positive image in Massachusetts."
Alan Pugsley represents a lot of the image of Maine beers, of course. He's the Jonny Appleseed of New England brewing, the man who spread Peter Austin brewhouses all over the land, and with them, the gospel of English-style ales brewed with the distinctive Ringwood yeast strain. Tremont, Geary's and Pugsley's own Shipyard are (or were, in the case of the Tremont brand) all Ringwood breweries, as well as a number of other New England breweries.
Because of the preponderance of these brands - Shipyard is by far the largest craft brewer in Maine, and Geary's is second - most people think of traditional English ales when they think of Maine beers. But that's not the whole story. One of Maine's best-known breweries outside of New England is much smaller than these two: Allagash, which does only Belgian-style beers, including their flagship Allagash White.
"Our positioning is different," said Allagash founder Rob Tod. "We're not just brewing a couple Belgian styles along with other beers. That's what we're known for, that's what we are. There are not many brewers that really focus on that niche. We're hopeful that it continues to grow, and it has. The last couple years we've had great growth in Massachusetts. We just keep adding taps and bottle placements. Anything can happen, of course, but the indications are good. We can't keep up, and we're ahead of our projections for the year."
Allagash has been in Massachusetts for seven years, and it all started almost by accident when Celis White, a witbier like Allagash's flagship, left the Massachusetts market. "Celis had been purchased by Miller, who was withdrawing from the state. Their distributor wanted to know if we'd like to come in to replace Celis. We said 'yeah, let's try it'. Right after we started, Craft Brewers Guild bought that distributor, and they did a great job growing the brand. Then the L.Knife Group bought CBG, and they have also done a great job.
"What also helped us there is Global Brewers Guild," said Tod. "They are not really a broker - they go out on the street and sell a portfolio of beers. They are compensated by the volume of beer sold. They do a phenomenal job for us in Philly and DC as well. Between the Knife Group as a wholesaler and GBG as our sales arm, Massachusetts has been a great market."
Tod's also put in a lot of work in the market personally, and it's paid off to the extent that Allagash has become more a local beer than a Maine beer. "There's a lot of value to our being local," he said. "We're a local beer in Massachusetts, even in DC and Philly. I get down to those markets a lot. I know pourers in bar accounts and clerks in stores, so we're seen as a local beer even in those markets."
Smith's Casco Bay brands don't quite fit the mold either, brewing more American-style ales and even a seasonal pilsner. "We don't do anything wacky, no crazy fruit beers," said Smith. "I'm not knocking anyone, it's just not what we do. Four of the top five brands in Maine are British-style ales, that's what people expect from Maine. When they see a new beer coming out of Maine that isn't a Ringwood British-style ale, that's exciting."
He said four of the top brands in Maine are British-style ales, and we've only touched on three: Shipyard, Geary's, and Sea Dog. The fourth is Gritty's, the beers from Portland's landmark Gritty McDuff's brewpub, a favorite of mine for over ten years. Gritty's is also a Peter Austin/Ringwood brewery, and so it's natural that they chose Shipyard to brew their bottled beers for them.
The other brewery we've mentioned is Atlantic Brewing, located in Bar Harbor. Their flagship is Bar Harbor Real Ale, but their Coal Porter and Blueberry Ale are also strong sellers, and their fourth beer, the spicy Ginger Ale, sells well too. "Which is the best-selling product?" asked Tom Fucci. "One of these four! Trying to predict it is unpredictable."
Atlantic is apparently using the same sales model Rogue Ales does: sell across the country, wherever people want the beer. "We've sold 246 halves of Blueberry Ale in Ohio in five months, and we just got another order," Fucci said. "The Coal Porter does well in Indiana, where Cole Porter was from.
"In Maine, Bar Harbor Real Ale is our best seller, our flagship," Fucci said. "But the Blueberry sells better out-of-state. People expect it to be a soft drink, but it's subdued, not overpowering. It's made with real juice, not extract. The Blueberry creates the interest out of state, kind of opens the door, and then the other brands come in: 'What else do you have?' they'll ask."
The Bar Harbor connection doesn't hurt. "Bar Harbor gets great name recognition from the tourist trade, there's an awareness," said Fucci. "It never ceases to amaze me. I was forty miles west of Columbus, Ohio, and I stopped to ask directions. The guy sees my Blueberry Ale shirt, and he says, "Oh, I had that, in Bar Harbor."
It's not just Bar Harbor, either. "From my experience traveling in the East, there's a notion that Maine brewers know how to make good beer, whatever style you like, they're all well-crafted," Fucci continued. "We're known for sending out good beers. It makes it a lot easier for me to get them to listen to a pitch. 'We already know Maine beer's pretty good.' Maine's got an image of being pure and pristine. Makes my job pretty easy."
Other Maine brewers agree. "People think of you as a quality product, time-tested," said Casco Bay's Smith. "They think of hand-crafted, tried and true practices. They've had quality products from Maine, and they believe it's going to be good. If we can get them to put it to their lips, we've got a consumer."
Forsley put it simply. "What does Maine have to offer?" he asked. "The ocean, lobsters, blueberries, and beer. There's a real work ethic here: people take pride in making their products. Made in Maine carries some weight."
Bill Perna thinks it's all about the beers. "A lot of the retailers here tell me people come into the state and ask: what new beers are there?" he said. "There are actually people coming to Maine just to drink the beer. I'm trying to get the state legislators to recognize that. The competition's tough here, so there's good beer."
"I don't know if anything really sets us apart," said David Geary, with the long view of 19 years in the business. "Made in Maine has a certain amount of cachet. But once you get past the cachet, you gotta have the stuff in the bottle. I don't think as a group we're better than Massachusetts brewers. But if you picked the top three brewers in New England, at least one would be from Maine."
Massachusetts breweries continue to grow, the large and the small. But the market, your customers, continue to be interested in beers "from away", as they say in Maine, and the brewers of those beers will continue to be interested in your market.
"We're committed to Mass for the foreseeable future," Bruce Forsley said, echoing the feelings of all the brewers I talked to. "We're not going anywhere. There's a heavy traffic flow between Massachusetts and the Maine ski areas and the coast. People from Massachusetts like travelling to Maine, and Shipyard reminds them of that connection. We see the loyalty in western Massachusetts to the Vermont and New Hampshire beers, and we see the same thing for us along 95, down to the South Shore and the Cape." He paused, and laughed. "Plus I'm from Massachusetts! We're not going anywhere!"
Made in Maine. Enjoyed in Massachusetts.
Maine brewers in the Massachusetts market
D.L.Geary Brewing The oldest microbrewery east of the Mississippi. Sold in Massachusetts since 1987. Geary's Pale Ale, Hampshire Ale, London Porter. Seasonals: Summer Ale, Autumn Ale, Winter Ale.
Shipyard Brewing Maine's largest microbrewery by far, Shipyard surpassed the 5O,OOO barrel mark last year. Shipyard Export Ale, Old Thumper, Light, IPA, Bluefin Stout, Brown Ale. Seasonals: Summer Ale, Pumpkinhead, Winter Ale, Longfellow Winter Ale, Prelude. Also owns the Sea Dog brands and licenses the Tremont brands.
Gritty McDuff's Brewing Brewed at Shipyard to the famous Maine brewpub's recipe. Original Pub Style Ale, Best Bitter, Best Brown Ale, Black Fly Stout. Seasonals: Halloween Ale, Christmas Ale, Vacationland Summer Ale.
Casco Bay Brewing A nice three-minute walk among the pine trees from the Geary's and Allagash breweries; you should visit. Riptide Red Ale, Pale Ale. Seasonals: Pilsner, Summer Ale, Old Port Ale, Oktoberfest.
Allagash Brewing The only all Belgian-style brewery in New England; running some experimental barrel-aged beers lately. Allagash White, Double Ale, Dubbel Reserve, Tripel Reserve. Seasonals and Specials: Grand Cru, Summer Ale, Four, Curieux, Odyssey.
Atlantic Brewing One of two breweries in Bar Harbor, Coal Porter and Blueberry Ale are both long-time cult favorites. Bar Harbor Real Ale, Blueberry Ale, Coal Porter, Atlantic Island Ginger.
Sparhawk Brewers Their one beer, Sparhawk Golden, is brewed for them by Casco Bay, and it's had a fast launch in Massachusetts.