archived

FeaturedArticles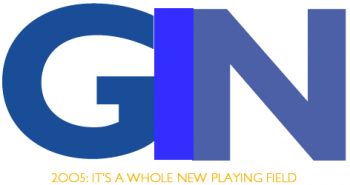 Article By: Robert Bradford
In recent years, we've been seeing some encouraging vital signs stirring in the long-struggling vodka-dominated gin market. But no one was quite ready to expect the pulsing upswing of beverage business interest or the extent of new upscale brand investment, successful new brands, growing customer recognition, and downright swellegance that's been surfacing in the category in the last 12 months.
In telling me about his perception of the gin business a year ago, Horizon Beverage Company's Stealth Division Vice President Sterling Dunn whimsically described the category as 'A Field of Dreams', referring to the baseball fantasy film. "My point about gin," he explained, "is that if you build it, they will come." But little did either of us envision the surprising amount of growth and brand-building confidence that would actually be materializing during this past year or the number of additional category players who would now be out there on the field wearing expensive brand team uniforms.
To be sure, there's still negativity when you glance at current total volume sales and rate-of-consumption statistics in the overall US marketplace, including another slight decline in the first part of 2OO5 here in Massachusetts. However, it's the excitement that retailers see being generated by the performance and consumer appeal of the higher premium levels of this history-rich classic white spirit, first popularized in London, England, back in the 18th century, that's created a new sense of genuine optimism about its future prospects with the American consumer.
After some lengthy discussions in the past few weeks with a broad assortment of brand suppliers and marketing reps, wholesale distributors, on- and off-premise store owners, spirits buyers, restaurateurs, beverage managers, and accomplished bartenders, here in Massachusetts, what they're reporting can best be described as a bonfide resurgence of interest that's been happening for higher quality gins. They happily talk about an unprecedented proliferation of new super-premium gin products and line extensions, clever marketing strategies and brand positioning, about "brand ambassadors" actively promoting gin consumption as never before, about creative new bartender cocktail experiments, younger drinking audiences, and, in particular, about intensified effective support initiatives from suppliers at the retail level which are truly benefitting gin sales.
Commenting about the two gins he distributes in his United Liquors' Diageo-Moet Hennessy brand portfolio, Vice President and Century Division head Jim Hickey, is enthused by both the performance of Tanqueray and its upscale sibling Tanqueray No.1O. He's also impressed at the amount of financial aid the brand has been receiving under current Diago ownership. "Tanqueray's my baby," says Hickey, "and Tanqueray business has been very encouraging here in the Massachusetts market for more than a year now. Last year, in 2OO4, the regular Tanqueray was up about 3%, which is very respectable for the category's top volume-leading import. Meanwhile, No.1O has grown about 26% over the past 12 months, which is truly dramatic. It just shows the positive things that can happen with the kind of support Diageo's been putting behind this brand. For instance, I just saw a very expensive media program for Tanqueray that's rolling to TV for May through July. It's a huge TV buy of over $3.5 million from Diageo for just this three-month period. Now, this is a very heavy broadcast spend for any brand promotion, and gives you a pretty good idea of the unusual level of commitment coming from the supplier. It also indicates an obviously very positive outlook that Diageo has about business opportunities in the high-end gin market. It's the kind of increased interest and brand support that I began to see developing last year, and it's just continuing to escalate."
As to the kind of support he's giving to retailers as a distributor, he emphasizes continuing to be very consistent and aggressive with lots of sales drivers both on-and-off premise in key areas like distribution, shelf positioning and displays. "We're doing a lot more shelf work and signage," he says, "providing a lot more cocktail recipe ideas and tasting activities to bring more people into the category with flavored Tanqueray martinis. It represents a major new opportunity for the Tanqueray marketplace. And getting the shelf-talkers and silent salesman selling tools to retailers is what many of them tell us is what they really need to help drive their business."
Joe Howell, the store manager of downtown Boston's highly-regarded upscale bottle shop, Federal Wine & Spirits, is one of the retailers who's especially bullish on gin. "What's not to like about this spirit?" he asks rhetorically, spreading his hands out wide. "The thing about the gin category is that it's not your grandfather's drink anymore. The doors are open for 25 to 3O somethings to try and experiment.You have things with heavy botanicals, light botanicals. You can drink it unadulterated for its own wide variety of tastes, depending on what you like. You don't have to cover it with anything, or you can mix it with all kinds of ingredients.
"We're not a large space here or excessively elaborate in our product selections," he indicates, "so we don't go overboard in our inventory with tons of different bottlings. Our philosophy is more about keeping a focus on the better stuff and keeping a good diversity of choices at the same time. I try to stock what people are looking for, and with gin there's such a broad variety of options. We carry the big number-running lower-end super-premium standards like Bombay ($22.95), Tanqueray ($24.95), Beefeater ($22.95), and we also do well with upper-end super-premiums like Bombay Sapphire ($26.95), Tanqueray No.1O ($32.95), and up-and-coming niche brands like Citadelle 88-poof ($26.95), and Hendrick's ($32.95). Another new superstar for us is Plymouth Gin, which, at $22.95/liter bottle, is probably, in my opinion, the best value in the super-premium market for both quality and price of any gin out there. And Absolut Spirits has been putting positively phenomenal hands-on supplier support behind the brand, which has really had a huge impact on its success at the retail level."
Joe also stocks Preiss Imports' Old Raj Dry Gin, which is a new ultrapremium from Scotland and is a product from the prestigious Cadenhead bottlers of rare old scotch whiskies. It has a distinctive infusion of saffron that imparts a pale straw-colored hue to the liquid. But it's greatest distinction may be the price point, which averages $5O to $6O for a 75Oml in the US retail market. As such, it is far and away the costliest gin that American consumers has ever seen or heard of. But does it sell, we ask? "It's obviously a luxury item," Joe observes, "and the $52.95 price point we're selling it at almost doubles what you'll pay for most other super-premiums.
"Of course, with the 11O-proof alcohol level that this gin has, anyone should expect to be paying a higher price," he continues. "But there's also the intangible added-value of successful image with a product like this, and a certain snob appeal that goes along with the most expensive items in any category. Some people will be impressed when they see an Old Raj bottle on your bar at home, and it says something about you when you call for it on-premise and are probably paying at least $15 and up for a drink. Anyway, there's definitely a consumer segment out there wanting to buy the ultimate Rolls Royce of the gin market, which is the way this product promotes itself. It's probably something people have never seen. And it is also an exceptionally clean spirit with stunning quality that puts it on a higher pedestal.
"All I can tell you," Joe adds, "is that, although there's not a penny of advertising or supplier support behind this brand, we've been getting a lot of repeat business for it and word-of-mouth first-time customers coming in. And it's yet another example of what you see in this kind of boutique bottle shop marketplace over and over again. Quality counts. People don't mind paying more if you're giving them a real product and something to really talk about. I mean, look at vodkas. I've got three vodkas right now that are over 6O bucks, and they're all selling. And Old Raj may be just be the beginning of what we'll see happening in the gin category in the not too distant future. But what it particularly shows me is that if you provide a certain kind of affluent customer genuine product quality and the right image, you'll not only make some sales, but will be seeing a lot of repeat business for that product."
Jeffrey Moran is Brand Manager for Absolut Spirits Company's Plymouth 1793 Gin, which is quickly becoming one of the most interesting fast-track growth brands in Massachusetts, is well up in double digits nationally. "For a couple of years, now," says Moran, "we've been seeing gin as a growth category and putting a lot of effort behind it. There aren't all that many higher premium gins out there, and Plymouth definitely fits into this segment. Gin attracts a slightly more mature palate and a more mature consumer in a 25 to 3O age range, where more drinkers are graduating from some of the fruitier drinks of college days and moving towards a more stylized approach to what they want. And you can't get a more stylish drink than a traditional original British gin martini. Plymouth has been around since the 18th century and has a distinquished heritage going for it. This certainly has been a big part of our marketing focus for the brand here in the US the past couple of years, with a little bit of contemporary British wit and humor thrown in. We've also moved into cocktail mixes."
Moran compares the cocktail craze to a rising tide that raises all boats. It's had a profound impact on all spirits categories and has never been more intense than today, he points out. "Not only have cocktails been dominating the on-premise market, but consumers are now making them at home. And one of Plymouth's strongest appeals for new gin drinkers is it's smoothness and balance that can mix in so well with a variety of cocktails. These product qualities also are perfect for classic martinis and gin-and-tonics. Our main concern is always to be relevant to today's consumer and how they're evolving. Consumers are basing a lot of their decisions on flavor and they want a product that is going to pay them back in taste, in style, and everything they look for when they go out. So, you're finding a lot of brands out there that are trying to update images, and we ourselves are experimenting with a couple of new bottle and packaging ideas that are going to make our brand image a little fresher and more contemporary in style and appearance so that it's a smooth, hip, contemporary British look for right now."
One of the promotional programs for the brand that's worked exceptionally well in various markets, he says, is the cultivation of on-premise brand ambassadors. "These are people who are what I call 'in-market knowledge-keepers' who help consumers understand exactly what Plymouth is all about with different drinks and who can get inside what people are doing. And they're also looking at those bars, clubs and restaurants that are actively promoting the gin category. They're not a lot of them. Identifying where they are is important. Brand ambassadors are pushing groups to go there. They tell us what bartenders are really hot on the gin-mixing trail, so we can visit with them and get them to act as spokespeople."
Another promising on-premise idea that Absolut has been doing for Plymouth is recruiting quite a number of British bartenders who are coming over from Britain to work in locations like New York, Boston and other metro markets. "We've been focusing on them and asking how we can best help then drive their on-premise business, like introducing customers to their bars, doing educational training seminars about the gin category and our brand for their personnel, and encouraging distributors to visit and look at their operation. Anyway, it's great word-of-mouth when consumers start saying, 'Hey, did you know that such and such a place has a very cool British bartender. He's making some amazing cocktails. Go check him out.' Getting this kind of thing going in a conversational way like this is particularly effective, because no one feels that you're pushing something down their throat. And what you also see again and again is that Brits behind a bar have a certain mystique that Americans really seem to be attracted to. Perhaps it's the language, the accent, the cheeky wit, but it all adds up to hip and sophisticated imagery. So, getting some of these gents supporting and working with our brand as spokesmen is a huge selling tool. It's just a special kind of cachet that brings it all together."
About some downsides of the gin category in general, he explains, "Some people have referred to gin as being a little quirky, because it is all over the place, whether it be all the many different taste profiles, packagings, bottle designs, brand icons, proof-levels. And it seems to be always searching for new markets, new images, consumer acceptance, and creative drink usage more than other spirits categories. However, with so many other categories, people are following the same basic flow, and, now, more and more people are starting to appreciate gin for all its idiosyncracy and remarkable diversity, which leaves it wide open for so many interpretations. What it all really comes down to is that this is undoubtedly the most individualized category of all spirits. It doesn't try and tell you who you should be when you drink a product. Rather, it's letting you embrace who you want to be as an astute independent-minded consumer with a lot of different choices. That's what we're trying to cultivate here."
Hendrick's Gin is another new exceptionally interesting and successful high-end super-premium gin entry from Scotland, produced by Wm Grant & Sons and retailing at over $3O for a 75Oml. In the gin category, it was a complete anomaly when it first appeared in the US five years ago. For one thing, it was the first Scottish gin import ever to reach these shores, and possessed a very singular un-gin-like infused cucumber-rose-petal taste with almost none of the heavier juniper, coriander and citrusy botanical characteristics associated with familiar mainstream London Dry gin styles. In fact, it was promoted as "a most peculiar gin", and prided itself on being something completely different. And how about the utterly unorthodox bottle design patterned on the short, squat old apothecary bottle idea? And what about the package it came in, which was a tube resembling a single malt scotch product? But this was the whole point, and a brilliant one, as things have turned out. The tube package concept was intended to create an association with the celebrated Wm. Grant single malt scotch whisky expertise and could make a visual statement, like, "If we can produce such great scotches like Glenfiddich and The Balvenie, imagine what we can do with a gin."
Another part of the basic pitch even bragged that only one out of every thousand gin drinkers preferred the eccentric flavor of Hendrick's. Yet, the apparent disclaimer went on to point out that these select people turned out to be a small, but influential group of white spirits consumers, who are truly excited by the unusual and looking for something a little bit different. And about the rose petal and cucumber taste? Why, of course. After all, rose gardens and cucumber sandwiches at tea time are classic images in British literature. So, it added yet another almost poetic impression of British culture and romance to the product's mystique.
Anyway, improbable and esoteric as all this might sound, the rest of the story is all about how well this whole seemingly flaky marketing schtick has been working for Hendrick's, which has succeeded in acquiring not only an appealing image of exclusivity, but also attracting what has become a fiercely loyal and growing cult following here in the US. Presently, Hendrick's is the fastest-growing of all gin products in the Massachusetts market, and is the darling of many imaginative top bartenders.
"I think the key to the success of this brand," says Wm. Grant's Massachusetts regional manager, Mark Tonnello, "is that we didn't just go out and throw it against the wall and see if it stuck. We've been working it for a few years now, really picking and choosing accounts that we felt could best promote it. We've been educating on-premise restaurant wait staffs, cultivating a number of carefully targetted bar chefs, as creative bartenders are now called.
"We had a very slow year-and-a-half," Mark continues. "But this was done by design. Fact is, it was for well over a year that we didn't even attempt to sell it off-premise, because as everyone should know, a new unusual small-batch niche brand like this has to be built in an on-premise, drink-by-drink, hand-sell environment. When customers start calling for it on-premise, it can take on a life of its own, it rubs off, and word can spread quickly. So, we didn't want to put the cart before the horse and launch it on the off-premise market before there was had some genuine consumer recognition and response. Otherwise, there's a good chance it could just sit there on a shelf, sticking like glue, leaving a bad taste in the retailer's mouth.
"So, the brand was worked hard for nearly two years in the on-premise sector, a bottle-by-bottle hand sell, and it started capturing the imaginations of bartenders and waitresses because of the brand's originality and what they saw as strong customer potential. That's basically our success story, and it's similar to the way some of the greatest image vodkas were built. Grey Goose is of course the ultimate extraordinary example. Belvedere is another. These are all brands that have become dynamite success stories well within the past decade. They were all first promoted heavily and worked almost entirely on-premise before they even tried to get off-premise distribution. If you go the other way, it just doesn't seem to work, for the most part."
Not that Hendrick's is setting the world on fire, Mark admits with a soft chuckle. It's still has a relatively tiny base in the import segment. But it has definitely established a niche point of considerable excitement for the whole gin category and been bringing a lot of new young drinkers in who might not have been introduced to gin in any other way. It's also been growing phenominally on a national level, like 3O and 4O%, with Massachusetts being one of the top markets leading the way. "And it's definitely become a favorite of a number of top bartenders for signature cocktails," Mark emphasizes. "You now see popularity with gin-based specialties like the Vesper at Davio's, which is basically gin, vodka and Lillet. This was author Ian Fleming's standard favorite cocktail, and is the classic shaken-not-stirred martini that you see the OO7 James Bond character always ordering. So, anyway, I'm seeing a definite re-awakening for gin taking place, and there's a renaissance of returning to classic cocktails, in general, that's creating major opportunities for quality gins.
"There's a whole new wave of consumer interest out there," he adds. "And where Bombay Sapphire has been doing a great job capturing a major share of this upscale gin market for a number of years now, an exciting new niche brand like Hendrick's can also make major inroads in today's gin market. You'll never find me knocking the success of brands like Bombay Original, Sapphire, Beefeater, or Tanqueray and Tanqueray No.1O. But you're talking about very different animals when it comes to styles and tastes. And the thing is, that the person who's drinking these products is now, increasingly, becoming interested in something new and different in a high quality gin alternative. This is what Hendrick's and a few other super-premium brands are bringing to the marketplace today. It's not your gin of yesteryear, but is perfectly suited to today's passion for exotic flavors, and yet is something very different from all the flavored vodkas out there. Anyway, it's put Hendrick's in a very good position right now, and this business is all about taking advantage of the wave that you're riding. Hendrick's seems to have caught a very good wave, and we're getting it in the right places and giving the right people a trial for all it's worth."
Discussing gins with a variety of on- and off-premise retailers produced some particularly revealing insights about not only the category, but also consumer trends and demographics, customer feedback, new cocktail interest, effective brand positioning, and what kind of support they most appreciate getting from their distributors.
Tim Everett is the gin buyer for Pop N' Kork out in Mendon, Massachusetts, in Worcester County's Blackstone Valley. "In general," he reports, "I'm seeing a lot more looks at the gin category than at any time in the recent past, also more interest coming from younger consumers. My shelf space has been increasing substantially. We've also been seeing a resurgence in our vermouth sales, too. I've had a big upswing in Wet By Beefeater. It's a pear-infused product extension, and they've got a cute value-added wet suit on the bottle package which has been getting a lot of attention. Quite honestly, it puzzled me at first, and I was reluctant to take it in at a retail price of $25. But it quickly took legs and has just continued to move - every week, we just keep on ordering and ordering. It's obviously all about the Beefeater customer stepping up to a boutique brand level, although Wet is only 7O-proof. Tanqueray No.1O is also a big gin item and I think appeals to the same kind of upscale customer, who's moved up from the regular Tanqueray.
"And Bombay Sapphire keeps on rolling," Tim continues. "It has been a phenomenon. A few years ago, when people started drinking the truly high-end, luxury level boutique vodkas, this is when I noticed a lot of interest also developing for Sapphire. The brand appeared in the white spirits market at just the right time, because I think when a lot of consumers were started heading up the price point scale, gin drinkers were also ready to move up to a $3O product in their own category. It certainly has the right package and has established considerable snob appeal in the on-premise sector. "Sapphire martini? Hey, what's that?" You don't even have to mention gin. It's all about image and brand recognition.
What's bringing customers over from vodka you ask? Tim feels it's because gin has a more succinct taste just on it's own. Martinis always were gin, he emphasizes. But you ask for a martini now, and you're never getting gin. However, as more and more consumers learn about the gin origins and the genuine classic martini recipe, he feels, there's developed a sort of snob appeal among consumers wanting to order the real thing, and it's obviously been helping to bring people into the category.
"In my retail business, I see a lot of customers looking for proof strength, and super-premium gins offer much higher-proof levels than any flavored vodkas. In fact, you'll notice that a great many flavored vodka brands have actually been dropping down from the original 8O-proof vodka standard to a 7O-proof level, which is still something that many consumers aren't aware of. But it's a weaker vodka that they're buying, if they check the alcohol content on the bottle. So, what I'm seeing is a trend where flavored vodka martinis are starting to head more and more to female drinkers, whereas males are heading back to the classic martini and other gin drinks. You see this in other categories, too. For instance, Bacardi just introduced a lower-proof rum, Island Breeze I think it's called, that's has a proof in the 4Os, and it's clearly targetted at the female spirits consumer."
The kind of support he's been getting from suppliers is all about good seasonal promotions. But Tim feels this could change. "Obviously, the traditional gin season is summer," he says, "and Allied Domecq has some very good programs on Beefeater, just as Diageo comes with aggressive programs for Tanqueray to get them on the floor. There's always the battle going on against the vodka category, since it's a given you're going to be selling a ton of vodka all summer long. But what some gin marketers, like maybe Plymouth who do very good year around displays, are beginning to realize is that gin doesn't necessarily have to be just a seasonal product. With the resurgence of the classic martini, I think we're now looking at much more of a gin consumer base all twelve months. So, why not go after the martini drinker and help grow this market. What vodka created with the martini is now helping gin. So, whether it's something like a valued-added martini glass or a small add-on vermouth to help promote sales, there's definitely something very positive going on for this category that can bring it back to where it once was. I mean, hey, we're talking about gin cocktail drinkers, here, and let me tell you something . . . they're back!"
Scott Samos, the General Manager of Martignetti Liquor stores, sees a similar increase in gin interest. "Gins are doing the same thing and echoing what you've been seeing with vodkas," he contends. "You're now also seeing it with rums. It's a shift to high-end super-premium segments in lots of categories. Consumer markets are maturing. Customers are now coming in and calling for specific top-end gin brands, not just asking "where's your gin aisle?" It probably started with Bombay Sapphire about six years ago. They were the first one to really get things going with that uniquely distinctive and eye-catching blue bottle package. It quickly became one of the stars on our shelves, and Bacardi continues to put great support and advertising behind the brand. Among other heavy hitters, we've got Tanqueray No.1O, which is also a major category leader in the growth of the super-premium gin segment. It's with these higher-end products where I'm really seeing double-digit advances. My domestic lower-end price brands and entry level stuff - the Gordon's of the world - they just plod along. These products are buried on a bottom shelf, and if a customer wants it, they'll grab it. We just don't focus on it."
Hendrick's is one that Scott says has been doing tremendous business. "It's a very unique animal unto itself. I'll admit I was never a gin fan myself. I just didn't find all the heavy botanicals and juniper very appealing. But Hendrick's intrigues me and is a real departure from a typical gin profile taste. And it's leading the charge for the super-premium segment in the $29 to $3O/75Oml price range, and is my #1 seller right now."
Another new gin product that interests him is Miller's, which has only been in Massachusetts about a year or year and a half. There's not a lot of juniper berry flavor in there either, he notes, and some people describe the taste as somewhat medicinal. But Scott finds it has a unusually clean finish, and is certainly another example of the wide diversity and increasing number of high quality products that have entered into the category today.
"It seems there are basically two schools of thought," he says. "Some gins are trying to become the ultimate luxury premiums in the traditional, refined juniper and botanical classic recipe style. Others are marketing themselves as high-end mavericks with distinctive points of taste differences. What it's all leading to is considerably more interest and excitement for retailers and customers on- and off-premise. Today, the gin category is offering more styles, with more different proof-levels and different heritage marketing stories, than any other spirit. It ready-made for today's more sophisticated, experimental customer. For year's, we've been seeing the craze, literally, going on for all the countless flavored vodkas in the 25 to 35 age group. Until recently, gin was 'Dad's drink', so forget about it. Not anymore. I'm seeing more and more younger drinker's embracing gin like never before. Now, many of them are thinking "it's my drink".
What kind of distributor support does a major supermarket-style store retail operation like Martignetti particularly appreciate? "Well, I first always have to ask if this brand going to help me pay the rent?" Scott laughs. "It's got to make some money. But what I'm looking for is an interesting quality product. I am a huge believer in the Silent Salesman.You've got to have POS, shelf tags and all that kind of material. If I don't have a guy on the floor or one of my managers present, you've got to have something to educate a consumer while he's standing there looking at this large lineup of competing brands. In my very busy Martignetti Brighton store, for example, I don't have a liquor guy per se. Customers are most often on their own, shopping the aisles and making choices. So, a Silent Salesman on the shelf is very important.
"I also need to have tasted something to sell it," he continues. "I do about 9O% of the liquor buying for our three stores, and it's like what I talk about with my wine guys. You've got to put it in your mouth to sell it. That's the only way you can tell a story about it. I want to be able to stand there with customers, look them in the eye, say, "Look, I've tasted this," and proceed to give them a first-person taste profile of the product. It's the only way you can feel positive and comfortable about recommending something. What you never want to say is, "I haven't tried it, and really can't tell you what it is." But I'm not working directly with customers that much, so again, we come back to the Silent Salesman technique, and anything like this that can work in my behalf. I'm looking for a story that I can put out there.
"Tastings are another thing. We were slow to embrace in-store tastings for quite a while. Now, we're doing more and more of them. We're also doing considerably more staff training seminars and tastings, getting some of our wine guys to cross over and get a first-hand grasp of various spirit items, which often have very saleable wine characteristics. I mean, you're often dealing with the same consumer, particularly in a store like our Brighton outlet. People are rounding up supplies for big private house parties and graduation receptions at Harvard, Boston College, and the many clubs organizations in the immediate area. They've got a large shopping list of both wine and spirits selections. You want knowledgable staff people on hand who can walk them through, from the fine wine selections to choosing top shelf gins, vodkas, rums, bourbons, scotches, tequilas, appropriate cordials and liqueurs, brandies and cognacs, whatever is on their list. You want to be able to say, 'Let me continue to work with you.' And you want your staffers talking the truth."
Scott says his greatest frustration is having to work so much in an office, and can only get out into stores a couple of times a week. "But this is where my heart is," he declares. "It's why I have so many friendly fights with my boss Carmen (Martignetti) all the time. I keep telling him, 'Man, unlock the chain on my desk. I got to get out of this office and out where the action is.' And sometimes, he lets me." Scott pauses for a good laugh. "Seriously, it's true," he continues on the point. "As a retailer, you want to be out there and greet, touch and lay hands on the business with your customers. You really want to feel it, and you want to sell it out there in the aisles where the rubber hits the road. Whenever I can do it, I just have a blast. All I can say is, you give me an intelligent consumer, that's my best consumer. We're going to have a blast. It happens everytime. This is a people business, more than anything else, and if you supply me with right kind of product knowledge, I have the passion and the ability to get along with people, and will be successful selling quality gin or anything else worth buying. And so will a lot of other retailers in this industry."
Listening to customers, painstaking sales analysis and accurately reading category trends are key business strengths behind the large and successful Yankee Spirits retail operation headquartered down in Sturbridge, Massachusetts. And co-owner and chief operating officer Don Cimini says he was pleasantly surprised last year to find that the gin business was up 4%. "I had assumed sales would continue to be flat, as in recent years, because almost all the low-end and medium-priced gins have not been doing particularly well. There's just not that much acceptance anymore. The vodka surge has truly impacted this part of the gin category. Price-alternative brands are just not signficant. So, the Seagram's, the Gilbey's and the Gordon's market has been suffering badly. But the high-end gins are defying this downward trend, with Bombay Sapphire leading the charge.
"Sapphire is in a league unto itself," he marvels. "It's performance in my store is just unbelievable. It simply has the right image. After all, image is what made Absolut vodka the phenomenal success that it is. It's what has made Grey Goose what it is. And here's Sapphire with that immensely appealing blue-tinted bottle, which I think is a perfect color for a white spirit liquor today. It's something you want your neighbors to see on your bar. We're a 9O% 1.75-liter size business in this store, so you know our bottle ends up on somebody's bar for some duration."
Bombay also did a very smart thing with their regular gin, he points out. They brought the price down to the same price range of a Beefeater and a Tanqueray. And whereas the Tanqueray price has been rising, Bombay is currently selling for less money. Don feels it hasn't hurt the higher-premium Sapphire sales in the slightest, but it's brought Bombay down into a very attractive price position in that highly competitive upper-middle segment of the category. "So, these are our two heroes among the gins," he says. "And you've also got to say something special about this Bacardi company. They're one company that is constantly calling me, asking what do I see happening with trends, and they're also out there asking people on the street what they're seeing going on. All I can say is that in their marketing, they have some of the smartest brand strategists I've ever met.
"We're a strong Allied Domecq store, and Beefeater seems to be holding its own," he goes on. "Tanqueray is close to holding its own, but isn't doing anywhere near the growth it was enjoying before Sapphire got to be the image brand. However, their No.1O is succeeding fairly nicely on a small base. Same with Beefeater Wet, again on a very small base. I think there's a trend, as in bourbons and scotches, that the high high-end is what's attractive. I've been in this business 17 years, and I never would have thought you could sell a 1.75 of vodka for $5O. But I sure have been proved wrong. It's all about less but better with consumers. And what they perceive as better is often determined by the price."
Miller's, Henrick's and Plymouth are the particular niche brands he finds interesting. "Since we took them on, they have just kept on growing and growing," he says. "I would even predict that five or six years from now, these will be the category standards with the popularity that the Seagram's, Gilbey's and Gordon's once enjoyed, because so many consumers are now willing to trade up in their quality selections."
Don says he's pleased by the amount of support he gets from the other tiers in the industry. "My Sturbridge store draws heavily from the state of Connecticut, and our North Attleboro operation gets a huge volume of business from Rhode Island. Both outlets did over $3O million last year, he points out. "We're sort of like big fishes in a little pond," he chuckles. "So, like Kappy's Bob Selby, we get a lot of attention from both wholesalers and suppliers. These people come visiting all the time, and work very closely with our business. Providing revenues for ads which are legal, presence on the floor, working shelf positioning, getting exposure in our promotional mailers, and seeing their products priced competitively are all part of their support efforts. And where wholesalers now have multiple suppliers, I think it's now up to the supplier to make sure their products are well represented. Because if a wholesaler is filling up a truck with someone else's product, you can bet they're not going to be mentioning yours. So, if you want your brand mentioned, it means maintaining a good rapport with the key retailers in the state. And more and more, with all the in-store liquor tasting activities going on, suppliers are working to come up with unique ways to get consumers just to try something. I mean, if you're a retailer trying to sell a customer a $3O bottle of gin, it's pretty hard unless he tastes it and finds something unique to like about it.
"But, again, it's image that drives everything," Don stresses. "Everyone's always looking for that brand that's got the image. With vodka, it was all about Absolut, which got lucky when the Russian Stoli got knocked off the plane. And now it's Grey Goose. These brands grow quickly when they build themselves on image. But how long do they last? For so many decades, Smirnoff managed to maintain its amazing category-leading presence as the vodka market's standard-bearer. But it's been years since I went into an establishment and saw the Smirnoff label on the back bar. Anyway, the bottom line is that it's just astonishing to see what people are willing to spend these days. They want image, but they also want it to taste good when they drink it. And they don't want any more hangovers, so they're taking to the stuff that's more refined.
Among the on-premise gin enthusiasts I talked with, veteran bar expert and the present night manager of the Omni Parker House, Frank Weber, was the most specific about his gin selections, and he says that Plymouth has been far and away his favorite martini gin ever since he opened his first saloon bar in New York City's Soho District over 35 years ago in 1969. He also claims to be the first person to sell the brand here in New England. "I love Plymouth for one simple reason," he says. "I feel it's the most balanced gin product that there is on the market. It works in concert with mixes. It doesn't bounce against other cocktail ingredients. And it makes the best martini that there is."
For his signature Plymouth gin martini, he first freezes the gin and also the glasses. And he uses one of those spray atomizers filled with Lillet, the French aperitif vermouth. He sprays the inside of the martini glasses before they go into the freezer. When the drink is called for, the glass comes out, and he pours in gin directly from the frozen bottle. Then he flambees a lemon peel over the top, which gives it a shimmer of citrus oil on top. He says many of his martini-loving customers tell me this is like dying and going to heaven. It's been a sensational success for his bar business.
"One of the beauties of this drink," he explains, "is that the customer doesn't even know what the hell you're doing. Everything's already in place. No arguments or a customer telling you things like, "Oh, no, no, no! I like mine really dry." Then, with that flourish of a lemon twist flambee, it's just a perfect added presentation touch. But the real triumph of this martini is the way Plymouth gin works with the drink, giving a heightened aura that just seems to set your palate up."
In his most successful bar outlet at the Parker House, the popular Last Hurrah bistro, he also offers many specialty gin martinis on the drinks menu. One is called the Perfect Martini that uses Plymouth and both dry and sweet vermouth. Another one, called a Fine & Dandy, using another of my gin he's fond of called Boodle's, blended with a touch of Cointreau, a little lemon juice and a dash of bitters. Still another popular specialty is the Miracle Martini which uses Bombay Sapphire blended with a touch of cassis. And, because he's also partial to the unusual character of Hendrick's, he's created what's called the Scottish Rose Petal Martini, which is Hendrick's blended with Campari and sweet vermouth. This is really nothing more than a Negroni, but when it's made with Hendrick's there's a major point of difference, he points out.
"Why the choice of these very specific gins for these different martini blends, customers ask me? It's simply because the matchup of ingredients work so perfectly together. A successful drink is like a good marriage - it has to have the right kind of chemistry. And the interesting thing about the gin category is that it probably offers more genuine individuality and distinctions with its higher end products than any other spirit."
Working with customers is one of Frank's fortes. "When some of them first come to me, they want to drink what they see on Sex and the City. My job is to get them to use their noggins, and I'll sometimes say 'Wait a minute. You don't want to do that, you want to do this.' My approach is always, 'Just give this a try. If you don't like it, you don't have to pay for it.' Everybody's willing to take that chance. And if you can demonstrate in a positive fashion that you're introducing them to something that's genuinely terrific, 99% of the time they're happy to pay. And at this point, I don't need to guide them any longer.
"So, yes, I do a great business with gin, but it's not nearly as big as my vodka sales, and it probably never will be. Gin sales can sometimes be a little like trying to carry a boulder up the hill. The realities are that majority of people still want to drink juice - the kind of juice that gives them a buzz without really tasting what's giving the buzz. But, day in, day out, I keep trying to develop customer palates, broaden horizons, and let people know that there's something else out there that will go better with the meal they're about to have, the conversation they're having, and lots of these kinds of fine points. That's really how I view my function. And the reason I've enjoyed considerable success doing this is because I always hand-sell the idea and the products I carry. My gin menus are several pages long and tout the glories of this classic and immensely interesting category, as well as the the brands of other categories I believe in. But I do have a particular passion for gin and have considerable faith in its future. Despite a tad of cynicism one can develop over the course of several decades in this business, I firmly believe the glass is half full when it comes to the gin category today. And it's only going to get better, as long as I have anything to do with it, because I'm one of the true on-premise ambassadors."
When it comes to the support he needs from wholesalers, Frank is equally emphatic. "Getting orders on time is number one. This has always been my priority over the 42 years I've been in this business. I tell everyone, 'Listen, I don't want tickets to the Red Sox.' What I do need is not to see back orders on my invoice, and I need to see something when I ask for it. I need to know when you're going to run out, so I have first dibs on what you've got left. And I need to know when there's something new in the marketplace, cause I can't read every publication and product announcement. I feel keeping me informed is part of a distributor's job.
"This is basically what I lay out to every new salesperson who is servicing my accounts," Frank emphasizes. "But I'll be honest. I don't deal with a lot of salespeople, because I cultivate the ones who do it the way I want it, and frankly I don't have time for anybody else. This doesn't sound very nice, but sorry about that. It's what works for me. To single out a couple of exceptional people, there's Kenny Bandera for United, who I've known and worked with for 3O years, and there's Marcie Valerie-Allain in their Connoisseur's wine division who gets a good piece of my wine business. Paul Toner with Horizon is another old-timer and a terrific guy who knows exactly what he's doing. Michael Daugherty from M.S. Walker is another up-and-down straightshooter who really knows his business. And there's one young supplier rep around here, Jamie Terrell. He's British and a sweetheart of a kid who works his tail off for Absolut's Plymouth gin accounts, and is doing just a tremendous job marketing the product, conducting training seminars, educating bartenders and wait staffs. He's just exemplary of the kind of support you want from a supplier. I wish there were two or three more like him around."
Tanqueray No.1O is the specific gin required for the hugely popular signature Kirkland Martini at Sibling Rivalry in Boston's South End. It was singled out as one of the Hub's great drinks by the Boston Globe earlier this year. Explains manager and bar supervisor Ryan Shocklee, "It's No.1O blended with mint, lime juice and simple syrup, and served in a martini glass with a sugared rim. It's one of those cocktails where even if you don't like gin, you're going to love this drink. We also sell a lot of Hendrick's. I'm a gin drinker myself, and it's my favorite gin, by far. When you drink it straight on-the-rocks, it's not going to choke you the way some real dry gins will. We serve Hendrick's by itself, straight up or on-the-rocks. However, with a gin drink like a Kirkland, with Tanqueray No.1O in the recipe, you do want that bite of a heavier aromatic gin to partner up with the mint and lime juice."
Sibling Rivalry also uses many other standard gin like Original Bombay, Sapphire, Beefeater, and just took on a new Dutch gin product from Amsterdam called Damrack that Martignetti is carrying. "The schtick on that is that it's an old very historic Bols recipe from the 17OOs that was discovered in an ancient office drawer or something," says Ryan, "and it's a truly classic aromatic gin with a very distinct bite. So, I wouldn't recommend this as a first time introductory gin experience, the way I would a light-flavored Hendrick's, but this will definitely be interesting to experienced gin lovers looking for a powerful classic taste and payload. They want that old recipe. If you ranked our best-selling gins in terms of volume sales, the top six brands would probably be #1 Sapphire, then Beefeater, Hendrick's, Tanqueray No.1O, Bombay regular, and Tanqueray, which still has a very loyal signature T-N-T (Tanqueray-and-Tonic) following that the brand started building many years ago."
Just about all drinks here sell for $1O, he says. He describes his clientele as being an affluent business crowd, about 25 to 45 in age, and he find that a lot of the younger drinkers are going for something like Sapphire, because of well-established brand recognition and all the major advertising it's received. But they're also receptive to trying new and different things like a Hendrick's, because they're still exploring the category. Older drinkers, he observes, are more set on what they want to order. They want a very specific taste. But the entire bartending staff is always suggesting different drinks and brands to customers. It's the way the Kirkland was established, Ryan says. "Every single time I would tell a customer, if you don't like it, I'll buy it for you. It's that good. No one has asked me to buy one yet."
He sees a bright future ahead for the gin category. While younger consumer tastes may still be stuck on flavored vodkas, he's definitely feeling new momentum building in the gin market. "I'm just waiting for this flavored vodka craze to die out, and I'm convinced it's going to. It won't exactly be a back-lash, but I think, as people in my own 25- to 35-year-old generation develop a little further, they'll start to realize, 'You know, I've had every flavor under the sun mixed with vodka. Now it's time to find something with qualities that I can really taste, appreciate and settle on.'"
Ryan says the best thing that a spirits supplier can do for his business is come in and teach a class about the liquor, not the brand. "A couple of reps have come here telling me they're going to do a scotch seminar, but all it is, really, is a promotion of a particular product," he complains. "I really don't appreciate that kind of thing. What I want is something that truly educates my staff about a category's big picture, and how spirits, wines and beers are produced, how the products are actually made. The is the biggest thing the restaurant and bar industry needs today. People don't know how things are made. They don't know about the different production nuances of scotches or bourbons or the gins they're selling, or why it's called gin or what goes into it - things like that. I'm far more interested in how things are crafted, rather than all the promotion hype about particular brands. I'm looking for category knowledge, which is the big picture, and it's what's really going to help me sell any particular product. People in my position are so inundated with brands all day, every day, when what we really need to know is how things are produced, rather than why this brand is better than others."
"All alcohol is cyclical," observes Adam Grushey, the Bar Chef at Bricco Resturant & Bar in Boston's North End, "and gin is definitely a spirit that I see coming back around. You've got to be enthused by what's happening. It's at the historic roots of the almost all the cocktails that are out there, and I see it starting to make a strong comeback with a bunch of different purveyors and styles. "Among all the gin brands, right now, Hendrick's has really intrigued me. So, it's just about my most accessible favorite product on the market, right now."
"Bricco's is a destination place," he points out. "We're here in the North End where a lot of tourists are wandering around deciding where to go to eat and drink. But most of our customers are regulars and know exactly where they're going when they come here. They come from all parts of greater Boston. The clientele is upscale. It's mainly an all wine and martini bar business, and the kind of bar where, if I go into the spiel about Hendrick's with the cucumber, as opposed to a citrusy botanical gin, you get a lot of surprise and interested looks from customers. People are receptive. Since I came here, our bar business and popularity has increased maybe ten-fold in the past two years, which is a nice thing to have happen."
When it comes to growing his gin business, Adam explains he keeps reminding customers that what's often forgotten is that gin was the original martini by definition. It was also the base spirit for a Gibson, the Gimlet, the Greyhound, the original Tom Collins. And regardless of it's elderly age, the fact it's been eclipsed by it's younger vodka brother in the white spirits market, it's appeal in these drinks is still intact. "Some people might argue that vodka is a cleaner, less complicated taste that's become all the rage for quite a few years," he says. "But just remember that gin was responsible for all these classic drinks for a very good reason, a