archived

FeaturedArticles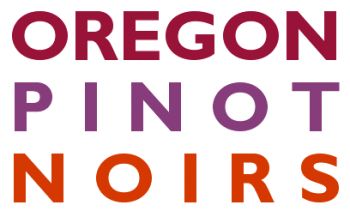 Article By: Bill Nesto, MW
My interest in writing an article about the Oregon wine industry came to life when some friends asked me to locate some older bottles of Oregon Pinot Noir for a dinner we would enjoy together. I soon learned that bottles from the 197Os simply did not exist here in the northeast USA and those that did from the 198Os and early 199Os were incredibly rare. Rarity, however, was not in this case due to too much demand, but to too little interest. These wines had simply not been collected. For what did exist, there were so few buyers that the cost of rare old Oregon Pinots would likely be just as expensive as recent releases. This lack of interest and apparent worth in the past of Oregon Pinot Noir shocked me somewhat. There seems, now, a sense of enthusiasm about Oregon Pinot Noir. The wines are priced in Napa Valley land.
Before the early 196Os, Pinot Noir did not have a presence in Oregon. Oregon vineyards were populated by cooler climate vinifera varieties such as Gewurztraminer and Riesling, as well as various hybrids. David Lett and Charles Coury were the first to play with the Pinot Noir/Oregon pairing. They arrived in 1965 in the Willamette Valley. The Erath and the Ponzi families followed; then, later, the Blossers, Adelsheims, Campbells, and Fullers. An incident that brought the attention of the wine world to this unrecognized outpost in the US Northwest was stunning performance of The Eyrie Vineyards 1975 Pinot Noir in the 1979 Gault Millau Wine Olympiades held in Paris. Experts who blind tasted the wine against famous Burgundies rated the Eyrie highly. A second tasting confirmed the results of the first.
The pace of new startups increased dramatically during the 198Os and 199Os. The purchase of land by Robert Douching in 1988 seemed to confer the Burgundian seal of approval on Oregon. The International Pinot Noir Celebration inaugurated in 1987 brought to Oregon Pinot experts and aficionados from around the world. It helped reinforce the belief, held strongly then, that Oregon was the epicenter for Pinot Noir, not only in the United States, but also in the New World. A string of excellent vintages at the end of the 198Os, the 1988, 1989 and 199O, helped wine critics and consumers to forget the capricious harvest weather conditions that are endemic to the Willamette Valley.
Less heady times returned during the 199Os when harvest weather conditions became more erratic. At the same time, several wine regions in California, notably Russian River Valley, Carneros and Santa Maria Valley, became known for richer and denser - and more consistent - Pinot Noir wine. Compared to the Willamette Valley, the climates in these areas are less humid and rainy during the harvest period. Vineyards there are larger and flatter. Lower cultivation costs are the result. Higher profit margins are a possible result. California producers could make good Pinot Noir wine in enough volume to make national brands. On the other hand, 86% of Oregon producers currently make fewer than 1O,OOO cases per year each. The average output of Oregon producers during the 199Os was less. This output has been too low to justify, on economic grounds alone, national distribution. It was and is more sensible for many Oregon wineries to sell directly from the winery or within Oregon. During the 199Os, big California brands began selling their own lines of Pinot Noir. Their price points were lower than Oregon versions. These California brands had easier access to out-of-state distribution channels. They were able to leverage wholesale companies to push their wines at the expense of less powerful brands such as those from Oregon. In response, several Oregon producers such as Adelsheim and Ponzi struggled to increase their production. They realized that they either had to grow or remain at the mercy of the big guys from the south. During the 199Os, a combination of a loss of public relations momentum, variable wine quality, and the growing presence and prestige of California Pinot Noir put Oregon Pinot Noir in the back seat of Pinot Noir America. Confused by erratic vintages and swayed by the more concentrated styles of California Pinot Noirs, the wine press began to send the message that it was California, not Oregon that was the best US source for Pinot Noir wine.
More devastating still during the 199Os was the poor market response to Oregon Chardonnay. The Burgundian parallel between the Cote d'Or and Willamette Valley had led Oregonians to early on pin their hopes on Chardonnay as well as Pinot Noir. The Oregon industry had initially planted the Wente clone (1O8) of Chardonnay. This was a late ripening clone, which, though a good fit for the California climate, was a poor choice for the cooler Oregon one. In Oregon, Wente Clone Chardonnay usually ripened well after Pinot Noir, making it more subject to ripening problems and the onset of autumn rains. Oregon producers, unable to compete with the flood of Chardonnay from south of the border, turned their sights to another variety suspected to be indigenous to Burgundy - Pinot Gris. Pinot Gris did not confront Oregonians with a powerful California competitor. Moreover, the success of Italian Pinot Grigio in the US market bolstered hopes that the flavors of Pinot Gris varietal wine would appeal to US consumers. Because Pinot Gris is seldom barrel fermented, production and storage costs are less than for barrel fermented Chardonnay. Adelsheim, Ponzi and Eyrie began promoting Pinot Gris during the mid-198Os and the variety became identified with Oregon during the 199Os. As of 2OOO, Pinot Gris eclipsed Chardonnay as the number one white grape grown in Oregon. King Estate now produces 5O,OOO cases per year. More lately, "anything other than Chardonnay" sentiments have encouraged Oregonians to try their hand at another variety of probable Burgundian origin - Pinot Blanc. A red variety becoming more visible in Oregon is Syrah. Lynn Penner-Ash of Penner-Ash Wine Cellars makes an Oregon Syrah. She bases that wine on grapes sourced from the Rogue River AVA. She told me that the climate there, which features warm days and warm nights, suits Syrah. The wines, she said, typically show strong blackfruit and black pepper smells.
Aware that wholesale sales people across the United States are under more pressure to sell big California brands, and that California brands are easier to sell, the Oregon wine industry has gradually been concentrating its promotional efforts at educating point-of-sale salespeople. Oregon stands a better chance of entering distribution channels and markets by creating demand closer to the point of purchase. One effective and low cost way to do this has been to attract retailers, restaurateurs and sponsored guests to travel, at their own expense, to Pinot Camp, a several day period of seminars, tastings and meals in Oregon wine country. To get the trade to invest in their own wine education would be a challenge for any wine promotional campaign. My conversations with attendees convinced me that positives of Pinot Camp far outweigh the expense, both in dollars and hours, of attending. The graduates have become a guerilla army of Oregon wine sales people. Instilling enthusiasm and passion is the most important weapon that Oregon has against the onslaught of heavily branded California wines.
In the late 199Os and early 2OOOs, weather conditions became drier and hotter making Oregon Pinot Noir wines more consistent from vintage to vintage, and more concentrated on the palate. Because concentration is an easy-to-measure attribute and because it is associated with wine quality, wine critics have lately tended to review Oregon Pinot Noir more favorably than in the past. The movie, Sideways, has bolstered romanticism around Pinot Noir in general. The movie, Mondovino, has exalted artisanal winemaking over the industrial, a perspective ideal for a wine industry such as Oregon, largely composed of small, family-owned wineries.
As of 2OO4, there were over 3OO wineries in Oregon, putting it behind California in that category. In terms of production output, however, the state ranked fourth, behind California, Washington State and New York State, a fact that highlights the small size of Oregon wineries.
The business of distributing and selling Oregon wine in the Massachusetts market has reflected the ups and downs Oregon has had over the last twenty years. Alex Murray, previously with Grapevine and M.S. Walker and now an instructor at Boston University's Wine Studies program, helped reconstruct for me the roles Grapevine and M.S. Walker played during the 198Os and 199Os. In the mid 198Os, the wholesale wine company, Grapevine, inspired by its focus on Burgundy wines, began carrying and promoting a number of Oregon brands. By the late 198Os and early 199Os, that portfolio had included Adelsheim, Amity, Eyrie, Ponzi, Knudsen-Erath, Oak Knoll, Bethel Heights, Argyle and Domaine Drouhin Oregon. Lloyd Foster, another Grapevine veteran who now is a wine buyer for Classic Wine Imports, told me that during this period, Oregon wines were difficult to sell unless a high Parker rating or a high vintage rating stimulated buyers. After M.S. Walker purchased Grapevinein 1991, Oregon brands became more dispersed throughout Massachusetts wholesaler portfolios. A handful of established Oregon brands entered into relationships with national importers. Eyrie, for example, linked with Clicquot, and Ponzi with Wilson-Daniels. Soon after the sale of Grapevine in 1991, Lloyd Foster began working for Classic Wine Imports. Starting in 1993, he began regularly attending the International Pinot Noir Celebrations. Today the Classic Wine Imports portfolio includes some 15 different Oregon brands. Foster mentioned that Benton Lane wines proved to be easy to sell for Classic because it was one of the first Oregon brands that effectively combined package design with low pricing. He reported that high-end sales of Oregon wines, those over $35 per bottle wholesale, are currently sluggish. On restaurant wine lists, such high cost Oregon wines break the $1OO per bottle barrier. At that price point, they cannot compete with famous brands from California.
On the retail wine scene, while large retail wine shops stock a good number of labels, three in particular, Blanchard's of Allston, Fifth Avenue Liquors in Framingham, and Bauer Wines in Boston enthusiastically promote Oregon wine sales. Kent Gern of Blanchard's, Paul Morganti of Fifth Ave Liquors, and John Stepanski of Bauer Wine and Spirits all emphasized to me that instilling this passion in consumers has been the key to selling Oregon wines at the retail level. Retail sales have remained steady despite sticker prices that have increased in recent years.
So how did I do trolling for old Oregon Pinot Noir for that dinner with friends? After going down some dead ends, I located a 1987 Ponzi Reserve and a 1992 Domaine Drouhin Oregon. I paid $4O for each, a price not too far off what current vintages of these wines go for. I paired these two wines off against some stiff competition from the colossus to the south. I bought two older California Pinot Noirs from the same source also for $4O per bottle, a 1982 Chalone Estate and a 1986 Acacia Madonna. All wines had been carefully stored and had high fills. The 1987 Ponzi Reserve was oxidized from the get-go. The 1992 Domaine Drouhin Oregon, however, was in beautiful shape. It had a rich, spicy Pinot Noir nose with a solid tannin-and-acid-laced backbone. The 1982 Chalone estate had sharp clove-spice nose, a sign of aggressive contact with new French oak. Though fresh at the outset, it began oxidizing rapidly. Boiled beetroot and mushroom dominated the nose of the 1986 Acacia Madonna. Initially, I thought it was unclean and would collapse quickly, but it remained stable and I came to like it more and more with time. During the main course, I sampled more recent wines, a 1998 Beaux Freres and a 2OO2 Chehalem Ridgecrest Pinot Noir, both from Oregon, as well as the 2OOO Siduri Muirfield, a wine made by a California producer who has the juice shipped down to him from Oregon. In general, the wines were closed in the nose and big and muscular in the mouth. The Chehalem Ridgecrest, a little more fragrant and openly spicy than the others, was the closest of the three in style to red Burgundy. I wondered how these wines would taste like some 15 years later, and whether I could find them.