archived

FeaturedArticles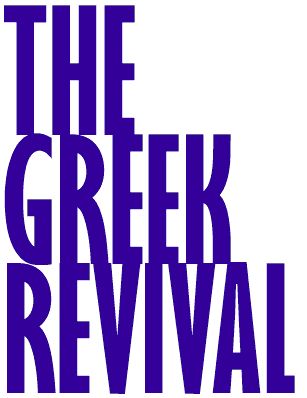 Article By: Fred Bouchard
Jupiter created the Earth and, in an afterthought, He threw the leftover handful of pebbles over His shoulder into the sea - thus forming Greece and its 15OO-island archipelagos. 'Was last least?' some Greeks grumbled. It's been a rocky ride historically for the Greek people - devastation, subjugation, holocaust, rapacious governments - and certainly as a winemaking nation, they'd be the first to agree that older is not wiser.
Nor is it bigger: Greece itself, the size of Northern New England at 5O,OOO square miles, has barely 18% of its rocky land mass cultivatable. With only 3% of that arable land planted to grapes, the Greek wine industry is a duck pond alongside Italy's ocean. Nevertheless, the Olympian Gods, Dionysus in particular, are smiling again; the hang-dog and grumbling days for the Greeks are over, and Hellenic pride again on the rise.
Witness the changes. Retsina, white wine tinctured - more often bracingly than vilely - with pine resin, was just about the only Greek wine in Boston during the heyday of the theater district's Omonia, Harvard Square's Acropolis, and other Greco-American moussaka joints. In the '8Os, there were scarcely more choices, nor any wine-consciousness, in Porter Square belly-dance and big-band palaces. Stronger beverages - no more amenable to accompanying dinner, but often appealing in following it - were Metaxa brandy or ouzo, that Pelopponese pastis which Boston's self-styled 'saloon' pianist Dave McKenna commemorated in frequent gigs in Greek restaurants with his ominously titled swinger "No More Ouzo for Puzo".
When your reporter last visited Greece in the 197Os, the modus operandi at most tavernas, except in Athens' Plaka, was for diners to visit the kitchens. Chefs unable to explain their untranslated and unreadable menus simply uncovered saucepots, and opened ovens on baked lamb shanks, stuffed eggplant, and moussaka, Greek lasagna with ground lamb and bechamel. You'd point at what looked and smelled good, and usually dined well. You had plenty of dishes to choose from, but the wine scene was scarcely better than back home. Retsina in carafe seemed to be the country-wide house pour; for red, there'd be a simple, rough demestika from Achaia Clauss or Cambas. With baklava or galaktobouriko (honey/walnut desserts), you could find a sherry glass of sticky mavrodaphne. And you'd finish, of course, with Greek coffee and shots of ouzo.
Greek wine and cuisine have updated themselves amazingly over the last generation. Retsina rage has been tempered by improved winemaking. New equipment, improved vineyard management, techniques, and consulting winemakers all contribute to the modernizing of this ancient art. Moreover, Greek wineries, having polished their images as well as honing winemaking practices, are reaping some long-due notice. In a May New York
Times feature on the international contemporary cuisine of Jose Andres at Zaytinya in Washington DC, R.W. Apple raved about the pita breadbasket served with the house assyrtiko he describes as "a pale, down-the-hatch white wine with a mineral tang made on the volcanic island of Santorini." It can also be stunningly reminiscent of Alsace whites with its citric tones, bold acidity, rich texture, and lengthy finish.
How'd It Happen? Paul Delios is at a front table at his bustling Meze Estatorio in Charlestown, MA. Delios (see his profile in Beverage 6.2OO5) talks with his customary animation about his recent travels to Greece and notes with delight how the island nation's wine and food business has modernized itself with a vengeance.
"Historically, you can understand what's happened. The Greeks had a long series of conquerors telling them what to do. There was the Ottoman Empire: the Turks kept them down through the two World Wars. Then they had that Communist regime for a while, and then a corrupt democratic government. So the freedom that they're experiencing right now is an epiphany.
"The Greeks are doing fabulous stuff today, because they're so far behind and they know it. They've had to become really open-minded and say to themselves, 'Okay, anything goes!' Preparing for the Olympics - not to mention winning the World Cup, wow! - made a big push for them. Another thing is membership in the European Union. The Union told the Greeks, 'Look! You've gotta come into the 21st century - (snaps his fingers) - like that!'
"So Greek wineries brought in rafts of oenologists from France, Italy and California. They've taken the product up from pre-war levels of expertise nearly to the level of Italy today. They're growing Merlots there, Cabernets, they're trying their hand at Chardonnays, and they're barrel-aging them in oak and packaging them up for American consumption. They're blending them with native varietals in the 'international style'. They're taking (traditional white grapes) Moschofilero and Serpico and Assyrtiko and blending them. Taking their classic reds like Agiorgitiko and Xinomavro and blending them very effectively: creamy in style, deep with fruit, nice balance of tannins, so it doesn't hit you all at once."
Delios wraps up his Demosthenian panegyric with a flourish before heading for the kitchen: "Greece is like a fishbowl today: they're getting to see all different types of food products worldwide, all kinds of wines flooding in. It's amazing to watch. Foti Stamos (Meze's sommelier) and I went to a vineyard in Pallivo near Nemea in the Pelopponnese, and we're drinking cabernet and merlot, and I'm looking up at the mountain where Hercules slew the lion, and I'm walking through the Temple of Zeus, and I'm looking at the bath-houses where the athletes were trained for sporting games before the first Olympics! And I'm saying, 'Pinch me!'"
GEOGRAPHY and ARCHEOLOGY Greece's four major wine zones all produce wines of interest. Macedonia in the north - with high elevation, cold snowy winters, and warm summer days with cool evenings - is best for white wines. Thessaly in the central zone has lots of goats and sheep; its few wines are mainly red. In the South, the Peloponnese has two wine regions, Nemea and Mantinia, with lots of red wines. The Islands split into the Aegean (Santorini, the aureole of a dead volcano, makes flavorful minimal-yield whites), the Ionian (Kephallonia shows strong Italian influence), and Crete (strong reds and whites among scores of indigenous varietals).
Many producers are content to explore the wide palette of flavors available in the hundreds of native varietals. Some, like Evangelos Gerovasilou in Macedonia, have become wine archeologists, unearthing and reviving nearly extinct cultivars; his Malagouzia is a luscious exotic wine of rare and ancient grapes that sing in the glass a Pindarean ode of citrus, pecans, jasmine, and herbs. Nevertheless, international vines have been planted - for better or worse. Many winemakers are using them with discretion to complement and show off the native grapes, or vinifying them alone in unabashed homages to France. Winemaker Vassilis Tsaktsarlis travels both routes effectively at his Biblia Chora winery in Macedonia. His Sauvignon Blanc/Assyrtiko blend is reminiscent of a voluptuous Pinot Gris: nutty, gooseberry, smoke, with a rounded minerally finish. Chora Red blends Cabernet Sauvignon and Merlot, with tangy, smoky nose, blackcurrant fruit, and a firm, sweet plum finish.
These are among the three score of Greece's 3OO smaller wineries (according to Nick Cobb of Boston-based greekwineries.com) that are doing good things. Then there are the handful of mega-players: Boutari (which bought up giant Cambas), Tsantali (the jug brand in the Mateus bottles), Kourtaki (dominating the Retsina market), and Achaia-Clauss (another old family giant.)
BOUTARI DINNER at MEZE Boutari is a perfect example of a large, old winemaking family business that has trimmed itself down for the modern marketplace. Boutari has sold off its secondary vineyards, sloughing off its huge bulk and jug market and focusing exclusively on estate wines. In the estate vineyards they have taken hands-on approach to every aspect of winemaking.
Boutari, surprisingly, is showing little interest in presenting international varietals, except to blend them. (Merlot appears in one blend). They expect that their strong suit will be to find and perfect Greece's best varietals. To that end, they are spending massive sums on DNA research and clonal selection.
John Pardalis presided at Boutari's Estate Wines launch dinner at Meze Estatorio. John introduced the six blended wines, four of them between Greek and 'international' varietals, and Chef Paul Delios described the dishes, infused thoughtfully with accompanying wines, which made matches spot-on. Meze is pleased to be the only restaurant outside Manhattan with an allocation of these scarce, quality bottlings.
Dinner began with a seductively silky and aromatic blend of Assyrtiko with Sauvignon Blanc from Roxane Matsa, an internationally respected female winemaker. The watermelon salad's dressing, reduced with olive oil, orange juice and fennel, played its barrel-aged feta cheese off the wine's citrusy character.
A low-oak Chardonnay (blended with Vilana and Thrapsathiri) fit fine with New Bedford diver scallops with baby spinach and orzo risotto, largely because the wine had been reduced to make a beurre blanc for the sauce. The golden wine, which showed vanilla but no toast, is dauntingly hexasyllabic: Fantaxometocho.
Halloumi cheese, a grillable Cyprus 'mozzarella', came with dried figs and a glaze made of Skalani, a rose blending Mandilaria and Kotsifali in a lean spicy wine with a delightful oregano/lavender nose.
Evinos, Pardalis claims, is an international hit, marrying soft berry Merlot (25-year-old vines) with high-tannin Xinomavro in sweet American oak. Delios cast-iron braised chicken breasts in lightly piquant tomato sauce and the wine, and served them over pasta made with sour goat's milk in the form of couscous.
Cabernet Sauvignon blended with Greek red stalwart Agiorgitiko makes the wine poetically called Ode, served with its demiglace coating a lamb chop, accompanied by a piquant, fried root veggy patty, portabellos, and asparagus. This made two dishes in a row where Delios forged a creative counterpoint of resonantly appealing aromatics.
Baklava took a new twist as Delios substituted pistachio for walnuts, red wine/cinnamon syrup for honey, and added dried cherries. The wine is Filiria, made of the classic dry red Xinomavro with Negoska, a grape that brings a richer red, higher alcohol, and inklings of Port.
GREEK WINEMAKERS DOT-COM On another front, a consortium of Greek wineries, gathered into three portfolios through M.S. Walker, was displayed and tasted recently at Brookline Liquor Mart in Allston. Agent and broker Nick Cobb and his wife Christina Bay helped BLM staff pour and discuss the wines: 11 whites, a rose, 6 reds, and 4 dessert wines. Sotiris Bafitis was pouring his own selections; Nick poured his own Ancient Vines/Modern Wines, and Christina poured Samos dessert wines imported by Trireme of North Carolina. To one who'd not been to Greece for a generation, this tasting was another Rip Van Winkle wake-up call. The wines were well-crafted as any mixed group from many major wine producing nations. Prices are moderate and competitive - not a steal. Cobb blames Greece's national inflation and the need to import all winemaking equipment and supplies.
Two 2OO4 whites from Central Greece (the Peloponnese), made primarily from Savatiano (crisply acidic) and Roditis (cut with Muscat), were refreshing and finished brightly. Three 2OO2 whites from Lyrarakis Estate (Peza, Crete) were idiosyncratic with good character: fleshy, flavorful and neither overripe nor oxidized. Dafni smacked idiosyncratically of bayleaf, mint and bitter honey; Cuvee Grande Colline effectively blended fruity Vilana with Sauvignon Blanc and Sylvaner; Plyto was straw-yellow, fleshy, nutty, overripe. Even more impressive whites came from Macedonia (Evangelos Gerovissiliou's aromatic and seductive Malagousia) and Santorini (Yiannis Argyros' richly textured and minerally profound wine from ancient Assyrtiko vines).
A stunning rose was 'Akakies', a bone-dry strawberry shortcake of a stainless-fermented Xynomavro by Kir-Yianni. Yiannis Boutari, or "Mr. Johnny", is a famed winemaker of the Boutari family. As head of winemaking for his enormous family business, he did much to help the Greek wine industry become serious in short order: he was involved in creating appellations and helping new winemakers, but was chagrined to see his family corporation producing bulk wine (25 million bottles annually by the 198Os.) So Yiannis bowed out of the corporation, taking as his share the family's two prime Macedonia vineyards and going off with his two sons - Mihalis (Harvard, UC Davis) and Stelios (lately of Paterno, Boutari's US importer) - to concentrate on producing top quality wines.
Best reds of show were Cretan winemaker Vangelis Lidakis' "Archanes", a softly pleasing dead-leaf Burgundian wine from Kotsifali and Mandilaria grapes aged a year in 4-year-old oak, and a chewy, tangy, soft and sweet Cabernet/Merlot blend from Biblia Chora in Macedonia. Four dessert wines, imported by Trireme Imports, come from the island of Samos, just off the coast of Turkey; the Samos Cooperative makes them all from Muscat (Blanc a Petits Grains), with ascending levels of sugar from 221 to 5OO grams per liter for the Vin Doux and the Nectar respectively.
When Fine Wine Cellars of Chestnut Hill hosted a wine dinner at Elephant Walk, Nick Cobb, principal of greekwinemakers.com, spoke engagingly between courses about Greek wine re-volutions - four in two millennia - as being dynamic and evolving. Crete's Minoans traded wine widely throughout the Mediterranean in the second millennium BC. They made dry reds, whites and dessert wines, created appellations, blended wines with water, resins, honey and flavorings. They exported vines to Italy and the colonies; Cretan grapes were the ancestors of most Iberian varietals, including Madeira and port. Crispy baby soft shell crabs in a paper cone came with a refreshing muscatty Hima Fresh White, crafted to Cobb's specs for a light (11%) inexpensive summer wine. A superb Greek salad with heirloom tomatoes was complemented by the lightly herbaceous Lyrarakis Dafni. An impressively acidic Sigalas Santorini (9O% Assyrtiko) set off bowls of shelled mussels sauteed in a zippy jalapeno broth with Asian basil, garlic, red bell pepper. Cubed fresh tuna and avocado in a dressing with toasted galangal, garlic, shallot, rice vinegar, fish sauce and crushed peanuts; garnished with baby greens was underpinned by that Kir-Yianni Rose. Pork tenderloin coated with a tamarind lemongrass sauce, with mashed Yukon gold potatoes and sauteed pea tendrils was a savory entree that matched intriguingly with Kir-Yianni Paranga, a racy, peppery, slightly rustic Beaujolais-like blend of unoaked Xinomavro with a little St. George (user-friendly Anglicization of Agiorgitiko). Pandan leaf flan with caramel sauce and a honey-sesame cookie made a pleasing dessert contrasting with a brisk quaff of Samos Vin Doux with an uncloying iced tea nose.
Greek Wines are also beginning to appear in the major hotels, a sure sign of widespread acceptance. Aujourd'hui Restaurant, in the Four Seasons Hotel, held among their Epicurean Evenings in June a relatively modest Greek dinner of three small courses and wines - its highlight was a patty of Greek lokaniko sausage sandwiched between eggplant rounds and surrounded with swirls of fresh tomato, cinnamon (and perhaps a touch of emulsified feta) accompanied by the Cretan winemaker Lidakis' Archanes described above.
Some restaurants that may appear Greek in name and (with modifications) cuisine may not embrace Greek wines. I emailed Christos Tsardounis, the Greek-American chef/owner cooking Mediterranean continental style at Ariadne Restaurant and Bar in Newton Center, and received an answer that Ariadne has not yet tried Greek wines on their list.
These are a few entrees into Greek wine, but you're sure to be seeing many others. Visit syndicated journalist Jon Alsop's website, invinoveritas.com, for his rave about Cambas' Mantinia and its other excellent value wines. Stephen Meuse's 2OO3 profile on Nick Cobb in the Boston Globe praised his greekwinemakers.com website which has since expanded considerably. Paul Delios has earned a bunch of rave reviews for Meze in Boston press. Get Greek!