archived

FeaturedArticles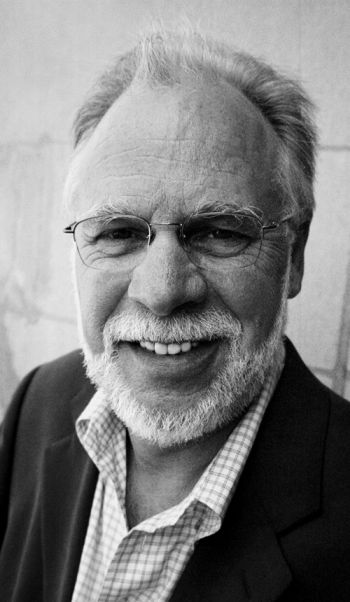 Article By: Fred Bouchard
TOM SCHEISSER • Chief Wine Buyer • Marty's Liquors • Newton & Allston, MA
---
Tom Schmeisser is a front-running candidate for best-known and best-liked wine professional in Massachusetts. Tom has been the chief wine buyer at Marty's (Newton and Allston) for 35 years, and has been a strong factor in making Marty's one of our most successful and trusted beverage retailers. Having talked about getting together for two years or longer, we finally settled in for a leisurely lunch at Jacky Robert's bustling new bistro in Kenmore Square and had a straightforward chat focused on wine retailing. We ran the tape for about an hour, and I transcribed it with very few edits. Candor, wisdom, humor, and humility were, as always, hallmarks of Tom Schmeisser's conversation.

---
TOM SCHMEISSER In any business, you should be ready and able to do any task that's needed.
FRED BOUCHARD Let's start with that.
TS In my business, that means everything from cleaning the roof gutters and drains to ordering the Romanee Conti.
FB Your wine chops (and shops!) are pretty much admired in these parts, Tom, but what gives you the edge on the gutters?
TS I've been working for the Siegal family for 35 years; I know the ins and outs of the physical plant.
FB So you've known Marty personally all these years?
TS Well, I met Marty in 197O when I started working at his father Bernie's store. Now Marty's son Sean is involved, so I'm working for the third generation.
FB That's quite a devoted franchise career. You're as rare as Carl Yastrzemski!
TS Yes, as the youngsters move up the ranks, I'm now regarded as one of "the old guard" along with people like Roger Ormon (Brookline Liquor Mart), Doug Shaw (MS Walker), Carmine Martignetti (Martignetti Liquors/Carolina Wine), Dellie Rex (formerly an educator at Boston University, now New England Culinary Institute).
FB Yes, you go back to Myron Norman, who, in his wineshop by Justin Freed's Coolidge Corner Cinema, weaned me as a BC student, off Ballantine Ale and onto Cler Blanc.
TS Myron Norman was one of the greats. He was one of the most interesting people in the business. He inspired a lot of us, as did people like Leo Sulkin (Branded Wines), Richie Hogue (Charles Gilman), Bert Miller (Brookline Liquor Mart). They have all left their mark.
FB So much has changed in beverage retail and wholesale since the '7Os.
TS It's certainly nice to see Boston figuring out that you can enjoy a nice, true bistro like this (Jacky Robert's Petit Robert) and not have to pay (or charge) $6O for an average bottle of wine. There's much to be said for wines without intimidating prices, and honest French cuisine.
FB Amen. What qualities have made you a success in this line?
TS Patience. Midwest sensibility. I hate to use those terms. I'm a regular guy who got thrown into a lot more glamorous job than I deserve. And timing. I was in the right place at the right time. The fact that the Siegals have never put a cap on spending has allowed me to taste some amazing wines over the years. And I may hold the record for tasting bad wines, too. I try to have a sense of humor about things. I try to respect everyone: bosses, colleagues, customers.
FB What country have you been impressed with lately?
TS I was recently in South Africa, and it's become a very exciting area. It's a wonderful country, the attitude is upbeat, and the winemaking has improved the quality dramatically over the last few years. People's stigma for South Africa has completely gone by the wayside. The South Africans see they have a more serious and tolerant market to sell their wines to, and their young, energetic winemakers are trying to show the world what they can do. I think we're going to see some breakthrough advances, and still at very good value. The rand may not be the huge value it was two years ago, but everyone can still make a good margin. And the wineries are more progressive politically than elsewhere.
FB Charles Back (of Fairview Winery) is giving his black workers shares in the business, underwriting their housing.
TS Yes, and he's giving them the means to have their own winery and vineyards, and giving them advice. He's trying to integrate the whole system. It's going to do well for everyone.
FB What do you have to say about this wine you've chosen for lunch, Tom?
TS I've never tried Sipp-Mack, so I was curious about this Pinot Blanc. It's typical of the intense ripeness of the very hot 2OO3 vintage; it's very big and rich, showing a little heat and sweetness. Delicious!
FB It is perfect with these mussels. Speaking of cool climate whites, you've gone a long way in championing German and Austrian wines in this market.
TS I think that Riesling and Gruner Veltiner are very interesting, subtle wines. They go beautifully with fresh spring vegetables. I love them with vegetables! They're great with seafood, shellfish (if we ever get it back after this red tide thing). They're absolutely marvelous with lots of foods.
FB Not to mention low in alcohol and cellar friendly.
TS And Austria makes dry Rieslings that rival anything from Alsace; I hope my friends in Alsace will forgive me for saying that. A little more lift to them, not as austere. Austria has tremendous potential in the restaurant market. With consumers, it's just a matter of giving it a chance.
FB They both work splendidly with the explosion of Asian and fusion cuisines.
TS We've been mentioning parallels between music and wine: in both worlds, individuality gets lost in the mass marketing. I wonder whether the proliferation of supermarket wines is going to annihilate the chances for people to discover fine wines, esoteric wines? I think that's the job of the conscientious retailer, and the restaurateur. We have to rise above those things, and promote quality esoterica. That's true in music as well. On the other hand, there are more things available than there have ever been, if you're just willing to search them out.
FB Commercialization will always marginalize the unusual, the unique, those square pegs that don't fit round holes. Nevertheless, look what's happened to the music industry, getting whacked big-time by the I-podding of America. What's a parallel to that in the wine world?
TS We see the large corporations - no names - having to make big numbers to justify their worldwide purchases. To show a return, they're going to promote, at any and all cost, the products they've purchased, (which is) not for the general good of all wine consumers. Don't get me wrong: there are great values in every price and category. But there are too many copycat, me-too kinds of wines coming out on a daily basis.
FB And from every continent. Why are German wines such a hard (and hand) sell?
TS Image. The German image engineering-wise is great; on other scales it's not quite as positive. That's always worked a little bit against German wines.
FB The labeling, the formality, the Gothic script?
TS Exactly. It's been difficult for the Germans to convey the sense of style and elegance that you get with French or Italian wines. It's hard to overcome - until people taste the wines. Then we see the Mercedes screaming out of the bottle.
FB Dr. Loosen, pardon the pun, has loosened up with cool, relaxed, artsy labels. I bet their Eroica collaboration with Chateau Saint-Michelle in Washington doesn't hurt their American image.
TS No, that's helped amplify the quality of Riesling. It's all about Riesling. That's not to say Germany doesn't have some other varieties, but Riesling reigns. It's just the king. It's one of the most food-worthy wines, one of the most pleasing wines that one can serve at table. I've yet to have someone say, when I've served a German wine, "I don't like this wine." They say: "What is this? It's really good."
FB And the low alcohol - often only 8-1O% - is in keeping with everyone's dietary concerns these days.
TS It's the perfect luncheon wine, it's great for opening more than one bottle, in the summer heat it goes very well with lighter foods. It keeps you in check, so to speak, and it's very, very refreshing.
FB And how terrific it is with Asian dishes! Tom, why don't Americans drink bubbly? Europeans lap it up.
TS I think Bostonians tend to be a little more frugal, and they have a perception that maybe Champagne is a little frivolous. I think it's the perfect aperitif. If I'm out in the early evening, there's nothing I'd rather have. Generally all you see on the list is something for $2O a glass. There have to be affordable alternatives: Cava, Prosecco, Sekt. And they should be offered the minute people arrive at the table.
FB Catch them off guard.
TS Who could say no? It'd be amazing how much you could sell. Prosecco is the perfect example; it has taken the world by storm. Prosecco and Cava are perfect with a little dab of any fruit-based liqueur you can pull off your shelf: HpnotiQ, Intrigue, of course cassis. Just pour teaspoon in the glass and pour the bubbly over it to make an absolutely delicious starter wine.
FB It's practically a signature cocktail - an inexpensive, instantaneous crowd-pleaser. What's your take on freeing the wine trade over our state line?
TS I can't order everything customers want to buy. I don't want to. I think it's a good thing. If it doesn't happen this year, it will soon open up all across the country. So many of these small wineries are getting squeezed in the noose of narrowing distribution channels. I think people should be able to buy what they want.
FB That's the analogy we were searching for with the music business. Legislation is making it easier for tiny, esoteric music labels to find their niche audiences of kindred spirits on-line.
TS Right. No matter how large your local record shop is, it can't carry every tiny, oddball CD. The buzz fuels the interest in diverse styles. Everyone gets a piece of the platform: let the consumer decide. That's very important.
FB How have the internet and cell phone impacted the wine business?
TS Very deeply, Fred. It's made everything move much more quickly. You have to be on top of things. Customers learn about new products, ratings, vintages before we do. We have to be able to react immediately. Make an email offer on something released two hours ago. Offer futures before the next guy can. People have a deep interest in the procurement of certain wines, rarities, collectibles, the next hottest thing. I'm calling my salesmen on an hourly basis to pick up a case of this, a case of that for valued customers.
FB But they're also hanging on your opinions. You're like a personal broker.
TS That's essentially what we are: not stocks, but wines. The gain can be in pleasure, not capital. This is first and foremost a service business; that's how we prove to our customers that we care. They can read our reactions, our emotions. Everyone expects an immediate answer; they don't want to wait until tomorrow.
FB And the narrowly allocated has much cachet.
TS It certainly does. The harder it is to get, the more it costs, the more they want it.
FB Even in cheapskate Boston.
TS Even in frugal Boston. That's what keeps us pumping; that's what makes the day go by. You see challenges every day. That may sound trite: it's only wine. But pleasure is a very important part of our lives.
FB When I visited Sam's Wine in Chicago, Sam's elder son was devoting himself fulltime to on-line sales. How are you coping at Marty's?
TS We're still a brick and mortar kind of business. We want to see people, talk to them, build that one-on-one relationship. We may be behind some other people in the country doing more online marketing. It's something we're addressing at this moment, and will be a bigger part of the business as time goes on. But we are - thank God - very busy helping people in the store, and we never want to give up that kind of business for the sake of more business in another realm. We want to take care of what we have in front of us first. The Siegal family has always been very focused on customer service, doing whatever is needed to make the customer happy. Backflips - whatever, we'll do it. I admire the family and the company for that.
FB How have your tastes evolved over the years?
TS When I got started it was all French: Bordeaux, Burgundy, a few Rhones, with some German Rhines and Mosels, some Spanish Rioja and Sherry. When the California wine revolution of the '7Os took place we were a big part of that, and obviously California ruled for a number of years. Some of my favorites became Cabernets, Zinfandels, Chardonnays. I couldn't get enough of them. As time has moved on, we're back to square one. I think there is no wine-producing country in the world like France. It's taken me 35 years to figure out that Pinot Noir is one of my favorite grapes. There also has been a discovery phase: I cannot believe how far Spain has progressed. Spain now takes a big lead in value-oriented wines, and is unequalled in high quality wines ($4O-6O a bottle). We've seen Austria emerge in this market. Now South America and South Africa. The gains Australia has made are unbelievable; they're not necessarily my favorite wines, a little difficult to consume on a daily basis, but I understand why people find them so personable - big, opulent, obvious, in-your-face, hard to resist.
FB But France is still numero un?
TS I'm back to France. I'm proud to say I love French wine. I think I always will. They're the wines that give me the most pleasure because of their complexity, their subtlety, their finesse. Finesse is a hard term to describe, but they give tremendous pleasure without being boisterous.
FB How about filling us in on a little personal background?
TS I went to University of Wisconsin, Madison. I came to Boston in 197O to pursue a degree in oceanography. That summer there was unrest on campus, and a few of us wanted a new start. We weren't too ambitious, ran out of money. I needed a job, so I walked down the street to (then) Macy's (renamed Marty's). They needed a part-time beer person to keep the beer box filled with Budweiser. My friends went back to Wisconsin; I stayed. I met the woman who became my wife; she lived in the apartment next door. I discovered that I liked the retail part of the trade, mostly discount liquor and beer.
FB What was the first wine you remember drinking?
TS Annie Green Springs. Really! Over the next year, Marty, who is my age, started to get interested in wine, and was bringing products in against his father's wishes. I'll never forget Bernie picking up a bottle of nineteen-sixty something Lafite Rothschild, eyeing the sediment in the bottom, and saying to Marty, "See what you bought, Mister Smart Guy? A bunch of bad wine. It's all cloudy!" Marty had more faith in the wine business than his father; we persevered together, and hired a couple of wine guys who'd traveled East from California. We'd spend our entire week's salary after rent on wine. On Sundays we would literally taste as much wine as we could and remain standing. Luckily it didn't cost a lot of money back then to buy virtually anything you wanted, especially shared four or five ways. Customers would join us in a little apartment on Marlborough Street. Essentially, I just stuck with it, and got more and more involved. I went to as many tastings as possible. Some of the most memorable were the Heublein tastings and auctions in the mid to late 7Os. We tasted some of the greatest wines in the world. They'd open everything! I was scribbling notes, though I didn't know what I was tasting, I knew that this was something special. I'm embarrassed to say that one of the turning point wines in my career was something I'd never even dream of drinking again. It was a 1955 Chateau Petrus at one of those amazing Heublein events. I just couldn't believe a wine from Bordeaux could taste so good.
FB Have you kept all your notes?
TS Yes, I have. I have reams and reams of them.
FB Do you actually refer to them?
TS Not as much as I used to.
FB Impressions tend to fuse over the years.
TS They certainly do. There are a lot of vintages imbedded in the brain cells. They tend to meld together without the notes. But that certainly was the time, the era to taste and discover wine. I was fortunate to be there at the beginning, when interest was more of a factor than cost. Today there are far more collectibles than mere mortals can even taste, never mind afford.
FB We can be grateful for those who helped season us with public and private tastings, like Pierre Seronde's Serpette (club and newsletter), Boston's Sommelier Society, George Buehler, BSO trombonist Ron Barron.
TS George exposed many of us to the most amazing arrays of French wines ever seen in Boston. I'm still involved with a group we started 25 years ago out of Cambridge Center for Adult Education with Chile Sullivan and his students. I'm the only industry person left, the others being interested collectors. In another group we take bottles to sympathetic restaurants like Il Capriccio and Troquet; Jeannie Rogers and Chris Campbell are very good to us. The last one was tough to take: Bonnes Mares and Musigny. We're contemplating verticals of Leoville Barton, 1998 Chateauneuf du Papes, and 1984 California Cabernets. We're trying to drink through our cellars with appreciative friends.
FB What's in your own cellar?
TS My personal cellar, admittedly eclectic, runs towards France. Bordeaux are my blue-chip stocks: those that I cellared first and most. I've actually sold them off to pursue my true love, Burgundy, the Holy Grail of wine.
FB Who are your favorite Burgundy producers, and who are the rising stars?
TS Well, Frederic Mugnier, Comte de Vogue, if we can afford them Romanee Conti and Domaine Leroy, and newcomers like Michel Magnien, Domaine Arlaud, Roger Caillot, Gros Freres. Burgundy is hard to get to know because a few excellent new properties/growers emerge every year. It's an incredible journey; I urge anyone to discover or rediscover Burgundy, some of the most sensual wines in the world.
FB What makes Burgundy so hard to get to know?
TS There are so many producers of only two or three barrels, so many vineyards, appellations, designations. It's a real quest, a challenge. The best path may be to find a producer you really like and follow him vintage after vintage. Yet it can become costly to find who you really like.
FB Have you been able to buy and sell the wines you really love?
TS The Siegals have always given me carte blanche to buy what I like, and there have always been distributors who go to bat for you if you show interest. I'm talking about MS Walker, Classic Wines, and United.
FB What are the most important things for retailers to keep in mind?
TS Listen to your customers. Hear their wants and needs. Don't say, 'We don't carry that.' Find out what they like about it, where you can get it. Customers are extremely valuable resources, and I don't just mean financially. On many levels, they know more about the products than I do, because they may delve into it fanatically. I learn more from customers than anyone else in the business.
FB I could say the same about my students in music journalism. They alert me to trends, bands, and ideas that are way off my radar.
TS If you're going to get involved in a category, develop some enthusiasm for it. If you're going to stock German Rieslings, don't just get two or three, but a dozen. Get your staff involved, do the promotion, show customers you care. We have been fortunate to have one of the best-informed staffs in the city. The Siegals have always been cognizant that it takes good staff to sell wine. It has always been a team effort. I can't thank my staff enough for helping out me and the customers. They are great!
FB They sure are. (Former salesmen) Chris Zoski and Brent Clayton were always turning me on to great bottles.
TS Chris had a terrific palate for high-end wines, and Brent was a knowledgeable Australia enthusiast. Between them we caught the wave on high-end Australians, which has now calmed down considerably. We miss them! Today on the floor we have fine folks like Peter Tryba, Rick Forian, Ian McFadden, Jonathan Day, and others. There's no room in this business for wine snobbery. I am more comfortable selling a $7 bottle than a $7O bottle. I'd rather show someone I can give them wine-drinking pleasure for an affordable price. Everyone who walks through the door deserves equal respect, whether they're after some 2 for $12's or a $2OOO case.
FB Respect travels far.
TS Also: build up good relationships with your wholesalers and suppliers. They will take as good care of you as your customers. Working up a personal rapport with men with their nose to the grindstone like Eric Solomon, Jorge Ordonez, Terry Thiese, Fran Kysela, Leonardo Lo Cascio will pay rich dividends, believe me. I worship those guys. Back in the old days, you might have been able to keep up with some travels, discover some wines in France. Today there's a million people looking, so you must rely on their expertise. In many instances, they even help with the cepages, the blending, the marketing. They know what kinds of labels sell in their market. They are tremendous assets.
FB What's the difference between buying for Marty's and buying for Atlantic (Marty's wholesale business)?
TS Good question. Atlantic is a very successful wholesale operation we opened up to supply the store. It has since come under the direction of Sean Siegal. It has grown tremendously selling not only wine but specialty liquors and beers. It's more of a mainstream operation, in that most of those products are saleable in accounts throughout the state. Yet Atlantic is exploring niche markets: wines from Brazil, Croatia, Russia. There's tremendous untapped potential that lots of wholesalers won't spend the time with.
FB How does business differ between the Marty's in suburban Newton versus the Marty's in collegiate Allston?
TS It's very surprising. You'd think that Newton, the higher volume, larger store, would have all the high-end wine business, whereas just the opposite is true. Allston's very knowledgeable wine customers may be more interested in wines we can procure than those we sell. Newton has more consumers than collectors. But visiting winemakers in for tastings have been impressed with the wine knowledge savviness of patrons at both stores. Boston is a great wine market.
FB How do you keep up with the trade publications, on-line or hardcopy?
TS Whew! I thought you were going to ask me what is the last book I read! Nights and weekends I page through the mags - Stephen Tanzer, The Burghound, Robert Parker, yes, The Wine Spectator, Food and Wine, etc. - looking for trends. I wish I were reading books!
FB What trends are you observing and participating in right now?
TS South Africa - very strong. Spain is showing tremendous potential not just for wines but for cuisine, like tapas. Greece? They have nice wines, but we have to learn to pronounce them. Down the line this Chinese phenomenon will have big impact because of its size and the fact that we rely on them so much for trade. Within ten years, we'll see impact on both wine production and consumption. As soon as more capital is crunched into Eastern Europe, their wines will have impact. The vineyards and varieties are they, but need a lot of nurturing. The question is: can the market absorb it all? I wish I had a crystal ball.
FB How do you reconcile your own tasting preferences with those of the prominent critics?
TS Robert Parker has done an incredible job for the wine trade, but you have to handicap his ratings by his preference for bold, powerful, expressive, over-the-top wines. I find that I much prefer his 87-88-89 point wines to his 95-96-97 point wines, and I really promote that fact. Steven Tanzer is the unheralded great critic in the marketplace; he's a little more toned-down in his scoring system and a little more to my taste. Aaron Meadows of The Burghound is the Burgundy guru. The jury's still out on the Wine Spectator, which has improved greatly; they certainly influence the way people buy, yet they're more mainstream. People come in with articles from The New York Times and Wall Street Journal. Dorothy Gaiter and John Brecher are more consumers than critics; they get to taste and write about private cellar wines that are not available or a vintage behind.
FB I'm sure they get plenty of blue-chip invitations. I like reading your newsletter.
TS We have not missed one (monthly) issue in the 2O years we've been doing it. If you don't keep your newsletters coming regularly, it's a total waste of time. We know e-letters are big, but we believe in hardcopy: sit on the throne and contemplate. It reminds you that we're there every single month, whether you want to read it or not.
FB Are those your juicy descriptions?
TS No, that's the work of Mark Leighton. I'm proud to have had Mark on board for 15 years. Writing has never been my forte; I struggle with it. I give Mark my notes, ideas, and concepts, and he turns it all out. He has been invaluable to us. We call him Leighton Enterprises: he plays classical guitar, teaches at Colby College, and runs his own wine tastings.
FB What about your web site?
TS It's just an introduction page to the newsletter. What it is, Fred, is that we haven't taken that step to hire someone dedicated full-time to do it right. I've seen too many half-assed web sites, constantly 'under construction.' If I can't do it right, I don't want to do it at all.
FB But your email sales are pretty good?
TS Our weekly emails can sell anywhere from 2 to 2OO cases. It works best on limited allocation items. We email those we know are interested, and tell them to act within a day or two, otherwise it's up for grabs. Nobody's mad at us, because I used to have to call a bunch of guys and leave messages. It's a very powerful tool that allows us to make our turn more quickly, operate more efficiently. Sometimes we'll put a wine we know we can get plenty of out on email before we've even purchased it, to get a feel for the reaction. Our e-mail list is around 5,OOO and hardcopy around 8OOO.
FB It lets you cut a wide swath.
TS People have different needs, and we do want to be all things to all people. After we put out DRC at $5OOO a case, we turn around and offer that little Garnacha, Marco Real for $89 a case.
FB What's your ideal dinner?
TS A plate of pasta with butter, olive oil, and fresh sage leaves, served with a bottle of Insolia. I like the simplicity of food and wine. If I'm going to drink a trophy bottle, I'll sit in my easy chair, have the fire going, and drink it on its own. When I eat food, I drink as simply as possible. I don't think I've ever spent more than $7O on a bottle of wine in a restaurant, whether my money or somebody else's. I call it checking out the corners on a wine list: finding that little Spanish or German wine everyone else ignores.
FB I like to do the same thing.
TS We obviously have a reason for it, not being multi-millionaires. But I find more pleasure in that than springing for a great bottle of Bordeaux. I hardly ever order Bordeaux, and Burgundy mainly when I'm in France. Pinot Noir is the perfect restaurant wine: it's the great equalizer, it goes with everything: your steak, her duck breast, his salmon. You didn't ask, but yes, the movie (Sideways) has made a difference. I think Pinot Noir was on the rise before the movie, but it has made Pinot Noir respectable, and an everyday word.
FB Now it's become a cult classic and will be around for a while. Trade secrets?
TS Mind the details. Answer every question. Call them back with answers. Call back everyone who phones you. Shop the corners. I go for the oddballs, look for weird stuff.
FB I appreciate that, and found some favorites in your twofers. Picpoul de Pinet: it's even fun to say!
TS The fun part is finding these weirdos. I love to walk the warehouse with distributors now and then, find lost boxes or pallets of intriguing stuff, and make them offers. I've been doing that for years. I'll buy all your leftover Burgundies! You got odds and ends? Let's make a deal! Whatcha got for German wines? 2OO1s? No problem! Bang - you got a sale! Yes, you got to sift through them, but you always want to be able to surprise your customer. He wants to do the same thing in your store!
FB Have you bought a few pigs in a poke?
TS Oh, yeah. Some might land in the dumpster. Hey, we all make mistakes. You just try to make fewer than everyone else. But, you may remember that in the 7Os, Pierre Seronde's articles in Serpette were mainly advice about what not to buy. There was so much bad wine around! That is not the case today; it's much easier to buy really fine wine at all price points. That's great for all of us.