archived

FeaturedArticles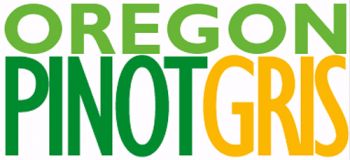 Article By: Sandy Block, MW
It's not exactly news that Pinot Grigio is and has been the ascending star in the white wine business. What's interesting is how little of its mass appeal has spilled over into that other rendition of the grape labeled Pinot Gris, which remains somewhat of a secret outside of the relatively small circle of professionals and other core wine enthusiasts. Perhaps this is not so surprising because even more so than with Shiraz and Syrah, which are also genetically identical but have contrasting flavor and style connotations, there appears to be a great gulf separating most Pinot Grigio from most Pinot Gris. While the former generally aspires to mildness and what's euphemistically termed "easy drinkability", the latter is all about making bold impressions. In theory at least, the contrasts are consistent across all of the lines of assessment: whereas Pinot Grigio is pale in color, somewhat neutral in aroma and light on the palate, Pinot Gris tends to be deeply hued, with a spicy fragrance, fruitier flavor, and fuller, richer body. Why the radical differences?
Much of it has to do with harvest dates. Pinot Grigio producers tend to pick early, before there is significant color, aroma or flavor development, whereas those making Pinot Gris are prone to holding off until the grape is riper and therefore somewhat higher in alcohol, more highly scented and packing greater flavor impact. Some of the differences are also reflective of winery practices. The archetypal Pinot Grigio finishes fermentation dry and is not exposed to oxygen in order to emphasize freshness; Pinot Gris is sometimes barrel aged and occasionally vinified so that it retains residual sugar. That's the most widespread perception in the trade, anyway. This neat division was truer a few years ago than it is today, however, as the terms are becoming more marketing devices rather than authentic stylistic markers. It's not quite Sauvignon Blanc/Fume Blanc yet (is there anyone who has a handle on the message conveyed by one versus the other?) but we're not talking about mutually exclusive categories any longer. Any consumer who expects consistency out of the wine business is deluded. So there are Pinot Gris on the market that are lean, crisp and understated, and there are wines labeled Pinot Grigio that have more lush textures and exotic fruit flavors. Throw in the widespread tendency to go over the edge of perception with residual sugar, whatever the wine is labeled, and there's potential for real confusion.
Even in Oregon? Home of the purists? Oregon's wine industry is so iconoclastic that Pinot Gris (there was a time, not long ago, when none of the wine made there from the grape was labeled Pinot Grigio) is the lead white grape. The industry's pioneers, most of whom are still active, cultivated Pinot Gris prior to most Americans having ever heard of Pinot Grigio. David Lett of Eyrie planted the first Pinot Gris in the US in the mid-sixties. The choice was made decades ago to focus on this, at the time, rather obscure grape because of its affinity to the state's climate conditions and the feeling that it could ripen consistently there better than some of the more commercially successful grape varieties. Oregon's prime growing regions rarely experience extreme summer heat (2OO3 being an exception), but because of the northern location enjoy extended hours of sunshine. In most instances evenings are relatively cool. These conditions are ideal for slow but steady development of flavor in Pinot Gris. Despite the state's reputation, summer and even early autumn weather tend to be dry, allowing harvest to stretch out long enough for the Pinot Gris crop to yield mature, fully developed grapes. Furthermore the predominantly rocky soils encourage low yields, which is another vital quality factor. So, adding all of these advantages together, and despite obscure beginnings, Pinot Gris has surpassed Chardonnay to become the state's number one white variety, comprising about 15% of the vineyard acreage and, more importantly perhaps, Oregon's white wine flagship.

---
---
One caveat to this generally rosy picture: a trend that I find disturbing is the noticeable presence of sugar in many of the wines produced today. Not because there is anything wrong with sweet flavors in wine per se but, at least to my palate, because there is not often sufficient acid in the Pinot Gris grape to balance it, so many of the wines veer off into what I would consider cloying territory. This has certainly been true of some of the most celebrated producers of Pinot Gris from Alsace for some time now and discovering a few years ago that some Oregon producers were pushing the envelope of residual sugar was not welcome news to me. If anything there's been an acceleration of this process: fat, unctuous wines, fully extracted, with super ripe flavors and sweetness but minimal acid. Often critically acclaimed, they're hard wines for me to figure out, although I suppose that the spice is meant to balance the sugar. What it means is not that other people whose palates differ from mine won't like the wines better (some clearly do, as sales are healthy), but that consumers won't know whether the particular Oregon Pinot Gris they're pondering buying is sweet or dry unless they happen to know. And as many are just discovering the Pinot Gris grape as an alternative for the first time, this uncertainty may not encourage them further.