archived

FeaturedArticles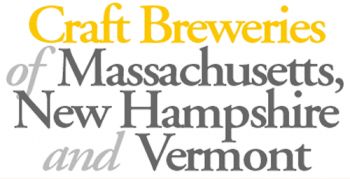 Article By: Andy Crouch
Paper City Brewing Company Holyoke, MA
If you visit Paper City during one of its popular Friday night tour and party sessions, you'll usually see a man off to one side, quietly building and filling beer containers for his departing guests. With his prodigious work ethic, it's no surprise the man turns out to be a big Jimmy Carter fan. As unusual a statement as that may be, I promise the two subjects are related. It can be said that if it wasn't for the former President and Senator Alan Cranston of California, Paper City and a host of other craft breweries might not exist today.
In 1978, President Carter signed legislation introduced by Senator Cranston that legalized homebrewing in America. After his government performed this patriotic act, Paper City's founder, Jay Hebert, started brewing beer for his own personal consumption. Until that time, Hebert had been disturbed by the state of domestic beers. From the start, Hebert knew he wanted to eventually own his own brewery and bring good beer to his home city of Holyoke.
In 1995, Hebert incorporated the Paper City Brewery Company and then spent most of his time in transforming the fifth floor of the warehouse into a functional, federally and state approved micro-brewery. Paper City's attractive brewery often flies under the radar of beer enthusiasts in New England. It produces a diverse selection of flavorful ales and lagers, along with some quirky beers in its Limited Brewer's Offering specialty series.
Paper City does a variety of wild ales, but none can top the Hop Monster's explosion of flavor. The aroma is a sharp smack in the nose with earthy hop and hugely sweet malt notes. The beer is gloriously unbalanced, with the ultimate battle for control waged between citrusy, bitter hops and an almost cloying malt sweetness. As it warms, the Hop Monster tames a bit and shows some lighter flavors, including passionfruit. With its gloriously rough, unpolished edges, the Hop Monster bears great similarity to Dogfish Head's flagship 6O Minute IPA and it clearly breaks out of the mold set by other IPA's in New England.
Cisco Brewers Nantucket, MA
When Wendy and Randy Hudson started Cisco, which was actually located outdoors except for the cold-conditioning room, they called it a nano-brewery because it wasn't big enough to qualify as a microbrewery. Faced with tight surroundings, a new structure was soon required to house both operations. Construction was delayed, resulting in a complete absence of Cisco's beer for a two-month period of time. The black time led to the brewery's humorous motto: 'nice beer, if you can get it.'
In 2OOO, Dean Long, who owns the Nantucket Vineyard located on the same property as the brewery, secured a distilling license which allowed him to open the Triple Eight Distillery. The company's first product, a whiskey aging in 63 oak barrels, took five years to hit the market. To raise money to support the distillery, Triple Eight sold futures to the public on each barrel of its whiskey. To make up for the delay, the distillery decided to produce the Triple Eight Vodka, the release of which has been a business-altering event for the three operations. Made from organically grown corn blended with sand-filtered island water from well #888 (thus the name), the triple distilled vodka has proven wildly popular with consumers and very lucrative for the owners.
Due to the popularity of the Triple Eight Vodka, there has been some concern about the future of Cisco as a brewery. Much of the company's promotional energy and attention are directed at the growth of the liquor operation. Since 2OO1, a marketing team has been seen around Boston promoting the liquor in a souped-up, pale blue 1975 VW camper van. The brand is now available at more than 2OO accounts and is a mainstay liquor in Boston-area bars. Triple Eight also remains busy branching out with new products, including an orange vodka, a rum and a gin.
The brewery's Captain Swain's Extra Stout is named for one of the brewer's ancestors who originally settled on Nantucket in the 16OOs, this beer is most often found in Cisco's signature 75O-milliliter bottles. It possesses a very rich and creamy flavor, a beautiful tan head, and loads of roasted malts. Dry-hopped with Chinook hops, there is an earthy aroma that translates to a slightly piney finish balancing the dark malt flavors.
Smuttynose Brewing Company Portsmouth, NH
From the ruins of a closed microbrewery, Peter and Janet Egelston, the brother-sister team behind the Northampton Brewery and the Portsmouth Brewery, teamed up with the Ipswich Brewing Company to open Smuttynose in 2OOO. Ipswich left the partnership a few months later and in December 2OOO, Peter Egelston assumed control of Smuttynose in a deal with his sister, who now solely runs the Northampton Brewery.
Named after a local island in the rugged archipelago of nine small islands known as the Isle of Shoals, Smuttynose started by brewing and bottling recipes from its sister brewpubs, including the Shoals Pale Ale and the classic Old Brown Dog. For me, every Smuttynose beer evokes very vivid memories and feelings. The delightfully hazy Shoals Pale Ale tastes like summer, especially when sampled directly from the bottle. This style-bending English pale ale uses ample doses of both Cascade and Chinook hops to complement its decidedly yeasty flavor. As I've said in reviews for Smuttynose's sister establishments, the Old Brown Dog is one of the first craft beers I can remember trying and loving. With their low bitterness and sweet malt flavors, brown ales are often a very comfortable, approachable style for beer novices to tackle. The Old Brown Dog remains a classic example of this traditional style.
In 1998, Smuttynose fired one of the earliest rounds in the nascent extreme beer movement. With the start of its Big Beer Series, Smuttynose dedicated itself to releasing specialty beers with more aggressive flavor profiles. While some releases, including a barleywine and an imperial stout, indeed were big beers, some of the other selections, such as a simple kolsch, seemed wildly out of place in a series dedicated to pushing the limits of beer.
Although Smuttynose's beers were always respectable, the brewery really stepped it up with the addition of brewer David Yarrington in August 2OO1. A graduate of the master brewer's program at UC-Davis, Yarrington continually retools Smuttynose's bigger beers, playing with the recipes in simple or substantial ways. The bottles in the series now include vintage dating and the brewery encourages beer lovers to age the beers.
Woodstock Inn Station and Brewery North Woodstock, NH
For true beer geeks, the experience of actually working in a brewery is akin to an aspiring parent's first opportunity to babysit a friend's child: While entertaining at first, by the end of the night you're intensely happy to leave it under someone else's control and head home. At the Woodstock Inn Station and Brewery, you can live the crazy life of a brewer, while maintaining a safe harbor at the end of the grueling experience.
On four weekends every year, visitors can enter the brewhouse here, pull on the boots, and start mixing hops and grains for themselves as part of Woodstock's popular brewer's weekend packages. During these events, individuals and couples spend the weekend at the brewpub assisting the brewers in producing beers on the seven-barrel system. The reasonably priced deal includes two nights lodging, several meals, a reception on the first evening, a brewer's dinner, and a t-shirt or hat. If your significant other or traveling companion would sooner spend their vacation walking over hot coals than shoveling spent grain, the inn is happy to suggest a variety of alternate plans, including outlet shopping and hiking. The program, which draws about 2O participants each weekend, welcomes homebrewers and novices alike. You may even get bitten by the brewing bug as Dave Wollner did. Before opening his Willimantic Brewing Company in Connecticut, Wollner spent a weekend here checking out the brewer's lifestyle.
The Woodstock Inn is in the process of expanding its brewing operations. The brewpub's two flagship products, the Red Rack Ale and the Pig's Ear Brown Ale, are contract brewed and bottled by Shipyard Brewing Company and are widely available in New Hampshire bars and package stores. If you enjoy the mainstays and are interested in learning about brewing on a larger scale, or simply want a nice place for a weekend retreat, the Woodstock's got a pair of boots waiting for you.
Rock Art Brewery Morrisville, Vermont
Rock Art stands in a long, red wooden barn just outside of downtown Morrisville. With its tall ceilings, the space is vastly different from the brewery's original home. For its first three years of existence, Rock Art operated as a cottage brewery, producing about 25,OOO gallons of beer a year out of Matt and Renee Nadeau's basement. The owners' talk of adding a pub to this location, but nothing is yet planned. As the staff settles in with the new system, Nadeau also hopes to add some specialty release beers.
A native Vermonter, Matt Nadeau and his wife were living and working in Colorado when inspiration struck. While river rafting, he saw a Kokopelli figure carved into a rock formation. An image familiar to all, even if the name doesn't immediately resonate, Kokopelli is a figure drawn from ancient Anasazi Indian mythology. With his signature hunchback posture, the stick-looking figure dances happily around playing his flute. To his followers, Kokopelli symbolized fertility, replenishment, dance, music, and mischief. The image immediately intrigued Nadeau and he later recalled it when trying to think of an original name for his brewery. The owner didn't simply want to choose a boring regional descriptor; he wanted a standout name. From this desire, and with the help of Kokopelli, Rock Art was born.
Rock Art's beers generally tend towards the malty side of the flavor wheel. The brewers also produce a few lagers, including the special release Mountain Holidays Bock. In a bottle topped with gold foil, this beer tastes of slight fruit and alcohol notes and offers a mild malt balance. While lighter in terms of the style, the bock is an enjoyable seasonal release.
Otter Creek Brewing Company Middlebury, VT
Comprised of two very different beer brands acting in concert, the Otter Creek Brewing Company was originally founded by passionate homebrewer Lawrence Miller. During his time at Reed College in Oregon, Miller watched first-hand the rise of American craft brewing. After researching German-style beers in Europe, Miller returned with a precise recipe in mind for his flagship Copper Ale. He selected the town of Middlebury as his headquarters &endash; not so much for its sleepy, congenial atmosphere and built-in base of collegiate patrons &endash; but for the qualities of its water. The pH levels of the town's water met the exact criteria Miller set for his altbier yeast strain.
In 1998, Otter Creek struck an important business deal to begin producing the Wolaver's line of certified organic ales in partnership with the Panorama Brewing Company. Founded by the Wolaver family in 1997, the two principal owners of Panorama, Robert and Morgan Wolaver, wanted to fuse together a family history of farming, a dedication to environmentally friendly business and a passion for brewing. In order to limit the initial startup costs, Panorama chose to contract its recipes out to seven regional breweries across the country rather than build its own facility. The business plan worked and the beers found a niche in the marketplace.
In May 2OO2, the Wolaver family purchased the Otter Creek Brewing Company and kept its name and products. The mix of the two brands seems to work well here as not much has changed since the brewery merger. Otter Creek remains mainly a regional product, while the Wolaver's line is distributed in select markets around the country. The Wolaver's line is certified organic by the Vermont Organic Farmers and the brewery is likely the largest purchaser of organic malt in the country.
The company's first offering was the Wolaver's Pale Ale, a beer whose malt body is more noticeable than its hop character. While the beer has more in common with less hoppier products than it does with more typical versions of the style &endash; it is a pleasant, refreshing beer. The brewery's Brown Ale, which relies less on hops, is more representative of its intended style. It boasts a slightly sweet, creamy malt base, a deep, reddish-amber hue and a very mild hop balance. The Wit and Oatmeal Stout also allow the brewers to focus more on the flavors of available organic malts than on hops.