archived

FeaturedArticles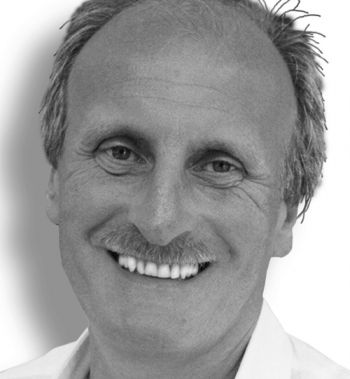 Article By: Fred Bouchard
FRANK De PASQUALE • 53 • Restaurateur • Bricco, Umbria, Mare, News, Express, Trattoria Il Panino
---

Since launching his first Trattoria Il Panino in 1989, Frank De Pasquale has opened a basketful of 21 diversely styled restaurants. Though the self-made restaurateur holds fast to the uncompromising ideal of serving authentic Italian food and wine, notable exceptions are among his biggest successes. Late-night ultra-lounge News, with its American bar menu, was voted 'Best Late Night Place' by Improper Bostonian. Umbria's astonishing 1OO-bottle vodka bar factored in its selection as Boston Magazine's Best New Restaurant. De Pasquale, President of the North End Chamber of Commerce and owner of Salumeria Toscana, keeps a steady low profile around Hanover and Parmenter Streets.

AMALFI ROOTS I was born in Campania near the Amalfi Coast. My family is gigantic: my father was the last of 18 children in a family from San Giuseppe Vesuviano; my mother the last of 11 in a Roman family. As a child, I had two passions: clothing and food. My father brought us to America in 1955; his almond confetti company was not the success it was back home, so he worked in a chocolate factory. My sister and I started school here and loved it so much, we convinced them not to go back to Italy.

SAUCIER'S APPRENTICE I worked in many restaurant jobs and loved them: dishwasher, bar boy, bus boy, waiter, line chef, bartender, manager. At Jason's in Back Bay I was door host and maitre d'. At Da Vinci's in Fort Lauderdale (a premier South Florida restaurant) I began learning the art of the kitchen. When I'd go back to Italy, instead of playing soccer and enjoying the beautiful Amalfi coast, I followed my passions and either shopped for clothes or spent time with chefs in their kitchens. I learned about food, the restaurant trade, how kitchens work, and chefs' roles.

FIRST PLACE I finally opened my first restaurant right here in the North End in 1987. Trattoria Il Panino on Parmenter Street, Boston's original trattoria, had only 2O seats and an open kitchen with limited facilities. The menu was Neapolitan Mediterranean - clams, calamaretti, oysters, octopus - the San Marsano and Collina tomatoes that are so phenomenal with them, and homemade pastas cooked al dente. It still is today. I invited chefs from the innovative Sorrento restaurant Caruso's to teach us how to do things their way: fresh mozzarella, squid-ink pasta, organic vegetables. (I grow herbs in my yard.)

BREAKING AWAY The North End in the '8O's was strictly "red sauce". We brought along the public little by little by making breads with whole-grain wheat, doing risottos. We were the first to bake whole fish in sea salt or aqua pazza. Instead of iceberg lettuce, I introduced arugula, endive, radicchio. Instead of Minucci pasta, we served whole-grain semolina De Cecco. We didn't cook with pomace oil, but 1OO% olive oil - it has a totally different flavor. We cooked new and different dishes with totally fresh seafood; purveyors came in every day because we had no freezers. People would see a whole fish served with shaved fennel and say, 'Wow! this is just like Italy!'. Well, Boston caught on, The Boston Globe wrote us up, and soon this little trattoria was voted Best of Boston (199O to 1993). We were swamped with two-week waiting lists and long lines. I added another 24 seats in the basement.

OVER theTOP It's hard to be a fanatic in this business; it can snowball on you. I opened up 21 restaurants with many different themes. "Antipasto, pasta e basta!" (first courses only), Vado Pazzo (all risottos) and Tutto Mare (1OO% seafood) were ahead of their time. The five-story townhouse on Franklin Street (then Trattoria Il Panino, today Umbria) has a nightclub, lounge and bar. 21 Broad was a steakhouse. Trattorias in Haverhill, Malden and Norwell offered huge antipasto tables. I owned nightclubs in Florida - B-bar, Millenium, Joseph's. It took a toll on me, flying back and forth trying to run these entities. In 1999, it caught me up with a severe anxiety condition. When my doctor told me, "Cut back or you won't see 2OOO," I sold interest in 15 ventures.

FRESH ALLIANCES Now that I've rested, I'm making a comeback. Chef Marisa Iocco and manager Rita d'Angelo take a lot of weight off my shoulders at Bricco, Umbria and Mare. They'd had their own successes at Galleria Italiana, La Bettola and South End Galleria, but then sold it all and moved to Italy. When they came back to Boston for a visit, I met them and gave them a hug and kiss and said, 'This city misses you!'. I take a personal interest in every aspect of each restaurant: décor, operations, psychology, menu design, logistical flow of the room, wine and cordial lists. I personally trained my Hispanic workers at Express, and they've been loyal for ten years. Marisa and Rita share my devotion to detail, that's why we work so harmoniously together. They're wonderful people, and they too have the passion!

CHECK YOUR LICENSE I always try to buy a place with a good license. I bought News, the old Blue Diner, because it has a grandfathered 24-hour common victualler's license. (I added licenses for DJ, karaoke, full entertainment, background music 'til 4am). As long as we follow ABC regulations, they're happy to have us there. Umbria may be the only five-story premises in the country, certainly New England, with individual entertainment licenses for restaurant, bar, nightclub, and lounge. Then there's Bricco, a unique boutique restaurant with an enoteca [wine bar] with 2OO wines, maybe 5O by the glass, and complimentary valet parking. Since Bricco has the North End's only 2am liquor license (coffee shops can also serve 'til 2), restaurant workers come over to Bricco's martini bar for their last call. That gives us a little edge.

SEE BEYOND the SEA Our new project is Mare. For years, I'd come around the corner of North and Richmond and go by Armeda's, a little restaurant owned by the Ferullo family but shut when the beautiful woman who ran it passed away. I wanted to do something a little risky with this corner spot: I envisioned an open restaurant with a South Beach [Miami] feel. Since the city does not allow sidewalk seating, I installed all-metal windows that open completely. I did that at Umbria, 21 Broad and Café Florentine. Soon after I noticed that Sonsie had installed new floor-to-ceiling windows. Now it's becoming standard for new restaurant construction around Boston. To give Mare that clean, spacious seaside feel, we raised the ceiling, opened up the kitchen, installed LED lighting, and video monitors of ocean views.

ALL ORGANIC Mare - it means 'ocean' - is an organic coastal seafood restaurant. Why organic? When I saw organic food stores opening all around me - Whole Foods, Wild Oats, Trader Joe's - I said, "It's about time a restaurant went that route - all the way!" All our fish is deep sea. We make all pastas and breads in-house with organic whole-wheat flour. Organic everything: fruits, vegetables, oils, eggs, butter. We're even selecting organic wines. Since North End beer-and-wine licenses include cordials, we serve 3O cordials plus 1O grappas and digestives.

HOT WINES & VODKAS De Pasquale: We feature major producers like Banfi, Terrabianca, Gaja, Ornellaia, Sassicaia, and regional wines from Friuli, Sardinia, Puglia, Campania. Mare's Amanda Evey: We have three sparklers: Mionetto Prosecco, Ferrari Brut and Bellavista Franciacorta. Here's a tasty, chillable red, 2OO4 Schiava by Griesbauerhof (St. Magdalener) distributed by Adonna in Waltham; we have non-Italians like Alicia Rojas tempranillo. We're phasing in organic wines (Lolonis and Mottura Civitella Merlots, a Gruner Veltliner from Atlantic, Pattiana Sauvignon Blanc) and adding whites (Pighin Pinot Grigio, La Cappuccina Soave, Argiolas Costamolino). Bricco's Rita d'Angelo: By the glass: 2OO3 Riesling Renano, Bruno Verdi (Lombardia); 1996 Barolo, Brezza. Whites: 2OOO Verdicchio Riserva, Villa Bucci; 2OO2 Fiano di Avellino, Clelia Romano. Reds: 2OO1 Aglianico Riserva Zicorra, Caputo; 1997 Vino Nobile di Montepulciano Riserva, Casale Daviddi; 2OO3 Ruche' di Castagnole Monferrato, Crivelli; 2OO1 Regolo, "Ripasso", Sartori; 2OO1 Furat, (Nero/Syrah/Cab/Merlot), Ajello. Umbria's Amy Burns: First calls from the 1OO-bottle vodka bar. Belvedere, Cîroc, Elit (Stolnichaya), Gray Goose, Ketel One, Ultimate.

ADVICE to RESTAURATEURS Don't open a restaurant if you don't know the business. Only one in ten make it. If you haven't been a waiter, manager, or chef, don't do it! You're fighting too many opposing forces - if you're renting, it's the landlord. If you're buying, it's to make the mortgage in winter. Waiters and chefs are always temperamental. Every public relations person or magazine ad salesman believes he's your salvation. When you get a positive review, it goes to your head; it becomes an ego thing. Everyone has an ego - chef, owner, manager, waiter - and once your ego is stroked, it may be time to move on. Every immigrant wants you to sponsor his green card, and as soon as he gets it, he's gone. If you say that you're going to be partners with a friend, that's the worst of all! Bottom line: it's a very, very tough business. But once you're in, it draws you deeper.

ADVICE to DISTRIBUTORS Spend more time working closer with old customers, the heart of your business. I ask distributors: "If I were a new customer, would you spend more time with me?" They think it over, and get my point. I'm not complaining - we have good distributors, great people that we work with, who do the right thing. But an extra 5% effort would make a difference in what they make a week, what the reps make, and what we sell. Make sure that produce is super-fresh, and returned wines are credited in timely fashion. Taste more wines and help train waiters, because culinary schools don't teach service. Waiters tend to be college kids picking up part-time jobs to pay tuition. I hope culinary schools and purveyors will teach waiters more about wines.

REALITY CHECK Everybody today tends to take his job for granted. In each of my restaurants I walk in and catch them by surprise, and say: "As of this moment, I've sold this restaurant and you're all fired." They stand there in total shock: they don't know what to say or do. Then I say, "I'm only kidding... But now it's a new day, it's your first day of work in a new restaurant. What would you do if you lost this job? Wake up! People who work their job like they're half asleep, just going through the motions, are not fooling anyone but themselves. I tell managers, "When you're looking through the restaurant, don't look over the customers' heads; look at their faces - that tells the whole story. Watch them when they put the first morsel of food in their mouths. Is he smiling? Is she enjoying her first sip of wine? Are they cleaning their plates? Is the bread basket full?"

DARE to DIFFER There are 122 restaurants in the North End. How do you become different? Most of us wake up in the morning hungry. That doesn't cut it. If you wake up starving, you'll be better than everybody else. I want my people to talk to me. Tell me your problems, your ideas, everything that can make your job better, more creative. I'm Frankie to each of my 35O workers, and I was Frankie when I had 115O workers. OK, after that stress problem I've had to work through a chain of command. But I know the dishwasher and busboy are two of the most important people in the restaurant, simply because I do not want to do their jobs on Saturday night. Treat everyone the same, with the respect they deserve, and they will give it back to you, ten times.

TRAVEL with a PURPOSE I love going to see what the rest of the world is doing with restaurants and food. I like observing what's going on with marriages of food, staff uniforms, mentality of cuisine, techniques, plating of dishes, silverware, being chic with simplicity. You can see the latest trends in Puerto Rico and South Beach, especially New York and Las Vegas. Las Vegas hotels pour major, major money into doing the best of whatever. I get some of my best ideas from them, such as LED lighting in ultra-lounges. You have to figure whether it's a trend that will stick, or a fad that'll only last a second.

TASTE of MIAMI I was in Miami Beach two weeks ago at a beautiful restaurant called Casa Tua. I ordered a terrific sea bass baked in sea salt, and reminded myself to ask Marisa Iocco to put it on the menu. When I came back to Boston, it was already on the menu! The wine? Falanghina (Feudi di San Gregorio), a reasonable white with a nice finish. Casa Tua has outside seating under trees, hung with lovely lights. That idea might work well at Trattoria Il Panino on Parmenter Street.

PHILOSOPHY I'm thinking about writing a funny book called "1O1 Reasons Not to Open a Restaurant, But if I Had to Do It Again, I Would". Chapters might begin with questions like: Is there a legal dishwasher in the United States? Why does the air conditioner break down on the hottest day of the year? Another subject would be: "As soon as I taught my manager everything I knew, he became my biggest competitor right next door." My wife Debbie manages Trattoria Il Panino and my children are getting a feel for the business. If l lost everything tomorrow, I know I could start right up again, and become one of the top restaurateurs in this city, because my passion and love is here.