archived

FeaturedArticles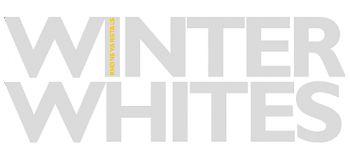 Article By: Sandy Block, MW
To me wine is seasonal primarily to the extent that I'm drawn to certain dishes at different points on the calendar. To complement the lighter, fresher fare that makes up a large part of my diet during the warmer months, I'll often choose wines that are lower in alcohol, un-oaked, and produced from varietals that feature prominent acidity, because of their invigorating liveliness. In cooler weather the dishes I gravitate towards seem to call for wines that are naturally richer, fuller and perhaps more potent. This does not, however, translate to white in summer and red in winter. In particular, there's a satisfying, palate-warming category of white wine that balances dishes such as hearty meat stews surprisingly well: those made from white Rhone varietals. At their best they have some of the same powerful palate impact that big red wines do, minus the tannin. In fact, the very greatest of white Rhones, Hermitage Blanc, often strikes me as a red wine masquerading in white wine clothing. At its finest it's a spicy, lush, earthy wine layered with flavors that have little in common with the primary fruit sensations you encounter in the majority of other young white wines. In other words, just the texture and flavor profile you want to complement so many of our winter dishes.
Most white wines made from Rhone varietals fall far short, however, of the top quality Hermitage Blanc standard. In fact, even many of the wines from this tiny Appellation Controlee itself promise more than they deliver. It's difficult to balance a white wine and have it taste interesting if its flavors are draped on a scaffolding of strong alcohol and low levels of acidity. Many wines made from white Rhone varietals end up sharing a tendency to lose structure to the point where they taste out of shape, even flabby. Low acid and high extract is a characteristic of most of the varietals that originate in this part of France, the notable exception being Roussanne. Lower yields in the vineyard, which help build more concentration into the finished wine, are essential to creating an interesting flavor dynamic. But they also adversely effect the price.
The following review of cold weather white wines made from varietals native to the Rhone Valley discusses only a small percentage of the examples I tasted. In general, I have found this to be a disappointing group, so choosing carefully is important. The current round of tastings was consistent with this pattern. In particular, I've found that Viognier, the most impactful wine on the American market made from white Rhone grapes, is largely forgettable at a price point of much under $25 retail per bottle. The Viogniers I have long considered standard-bearers for the varietal in California (Joseph Phelps, Arrowood, Alban) are considerably more expensive. All the wishful thinking that surrounded re-discovery of this exotically perfumed grape, backed up unfortunately by massive plantings throughout California, has yet to yield much in the way of other exciting results though. The top quality wines stand out because there are so few of them. Some are harvested too early and taste dull and one-dimensional; others are almost formless and cloying. Even the best are not noted for intriguing flavor nuances. Still, all the following wines, whether made from Viognier or not, are recommended. Because they're so far out of the mainstream, these are certainly wines to talk about and would represent an interesting discovery for many red wine fans who want to branch out by trying a white with some features that are more familiar. The wines are listed in ascending order of quality.
Yalumba "Y Series" Viognier, Southeast Australia, 2OO4
Australia has consistently delivered eye-opening value over the past decade and this wine has to be one of the great bargains in white Rhone varietal category. It easily outclasses any other Viogniers I tasted at close to the price (under $1O retail). Yalumba was apparently the first producer of Viognier in Australia, and many consider it still at the top of the quality list. The apricot honey aromatic accents here suggest sweetness, but although the wine is ripe and creamy, with pear-like fruit, it's fully dry and almost citric in the finish. There's also a spicy tone that perks it up. Skewered shrimp or chicken would be ideal complements, as would a mild Indian curry dish.
Le Viognier de Pesquie, Vin de Pays de Portes de Mediterranee, 2OO3
From a small estate in the Rhone Valley's Cotes de Ventoux, where the vast majority of production is red and rose, this vin de Pays has a very earthy scent mingling green spices, tea leaf and honey. Its warm and heady aroma foreshadows a range of big explosive flavors, which are surprisingly balanced with tart, somewhat green fruit. Full and ripe, creamy but balanced with plenty of acid, this is a white wine that suggests accompaniment to roasted pork served with fruit.
Jean-Luc Colombo, Viognier La Violette, Vin de Pays d'Oc, 2OO3
This well known, and once controversial, oenologist who has made some stunning wines in Cornas over the years, also shows a deft hand with Viognier. The aromas are delicately floral and complex, with sweet herbs, lanolin, lime and tangerine in evidence. The wine has a smooth viscous texture and velvety fruit balanced by some piquant anise-like spice on the finish. Big and bold, it's textbook French Viognier, and would make a delicious accompaniment to a garlicky Mediterranean fish stew or country terrine.
Tablas Creek, Cotes de Tablas Blanc, Paso Robles, 2OO2
The organically farmed Central Coast winery, a partnership between importer Robert Haas and the Perrin family of Chateau Beaucastel fame, has produced a wondrous blend of Viognier, Marsanne, Grenache Blanc, and Roussanne that is rich and exotically perfumed with honey, dill and peppery aromas. The soft textured apricot-like fruit is supported by citric and minerally spice accents. An impressive white wine with body full enough to make it suitable for roasted chicken or duck.
Domaine de la Janasse, Cotes du Rhone Blanc, 2OO4
This Chateauneuf du Pape estate is organically farmed. The small quantities of Cotes du Rhone Blanc produced are a blend of predominantly Grenache Blanc with Rousanne, Clairette, Bourboulenc, and Viognier. The somewhat muted aromas show traces of vegetal fragrances, citrus and honeysuckle. Big and ripe, with a creamy texture and subtle flavor profile, this wine has an understated slightly edgy minerality that is quite intriguing. The finish is lingering and laced with sage and bay. Unusual in its subtlety, this is a wine that would complement roast turkey beautifully.
Domaine du Vieux Lazaret, Chateauneuf du Pape Blanc, 2OO3
A delicious big-boned blend of Grenache Blanc, Clairette, Bourboulenc, and a bit of barrel-fermented Roussanne, this wine has a complex bouquet mingling flowery, cinnamon and lavender scents with fruity essences of tangerine, melon and peach. Only about 3 to 5% of the production for Chateuneuf du Pape is white. Lush and creamy with highly extracted fruit, the white peach and sweet spicy flavors are bold and exotic. It's rare to find this level of flavor nuance and finesse from a white Rhone. The surprise is how affordable it is (about $25 retail). Serve it closer to room temperature accompanied by a slow cooked white bean and meat stew.
Tablas Creek, Roussanne, Paso Robles, 2OO2
In the hands of Tablas Creek, this rare and somewhat finicky varietal makes an impressively aromatic wine - with floral, honey, earth, hay, and white pepper notes mingling. The rich pear-like fruit flavors are balanced with fresh acidity and Indian spices. It's not quite Hermitage Blanc, but this was the finest example I've ever tasted from outside of that small rocky appellation. A wine easily suited to take the edge off a cold day, its full bodied versatility would suit this Roussanne to all kinds of slow cooked fish and meat dishes. Osso Bucco comes to mind.