archived

FeaturedArticles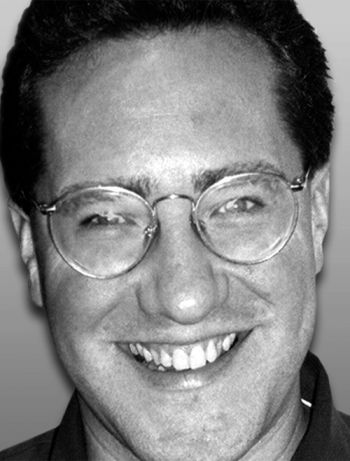 Article By: Fred Bouchard
ERIK JOHNSON • 37 • Beverage Manager/Sommelier • L'Espalier and Sel de la Terre • Boston
---

Sel de la Terre, located opposite the Aquarium T-stop, is admirably positioned to do a booming lunch trade and tourist business for its Mediterranean cuisine. L'Espalier, tucked in toney Back Bay, enters its third decade as the crown jewel in Boston's tiara of Continental cuisine. Erik Johnson buys beverages for both, focusing on Bordeaux and Burgundy in one, Southern French and worldwide in the other. He's had neither retail nor kitchen experience, but has excellent wine and food chops, a daring palate, and a palpably giddy sense of fun. Johnson chooses flavors over points, and relationships with reps over multi-case drops, as he hunts down undiscovered beauties and handsells them to like-minded adventurers. Off-peak marketing and playful promotions help, too.

RIGHT START I was hired as a waiter at L'Espalier in 1997. Soon they created a position of 'assistant sommelier' to Glenn Tanner; that meant I brought all the boxes upstairs and did the inventory. One or two nights a week I'd be sommelier, too. Then Glenn left to take over wine buying for Todd English in October 1999. I was in the right place at the right time. (Owner/chef) Frank McClelland said, "Right! You do it! And, by the way, we're opening up another restaurant, and you need to do that, too."

I GET IT! Like Tom Schmeisser (Marty's), I'm a Midwestern boy, born in Beaver Dam, a small Wisconsin town near Madison. My family didn't drink; I got interested in wine as a starving college student. You didn't want to get behind me in a grocery line, because I was paying with change. I needed a job and was living next to a hotel, so I got hired as a busboy. The low-key maitre d' was into tasting wine and wanted to share his passion. I was 19, he made it fun, and I went from Beringer White Zin to Riesling to Merlot. He'd run a staff tasting in the banquet room, on say Chardonnay, and we'd try something from Burgundy, California, South Africa, Australia, and note similarities and differences. Cline Old Vines Mourvedre was the first wine that I stuck my nose in the glass and could say: 'I get it!' I could smell the leather, taste the black pepper.

INFUSIONS & AROMATICS An infusion is something we create, an aromatic is found in nature. See that big glass jar on the bar? It's cranberries being infused with vodka. Sometimes we use 'well' gin, not Tanqueray or Bombay, to give that neutral base, a blank canvas on which we paint fruits, flavors. Chef Geoff Gardner and I've done this at Sel de la Terre since we opened in April, 2OOO. This fall we'll make our own spiced rum, maybe infuse it with apples or figs. Aromatics, the wonderful smells that come wafting out of the glass, are what I glom onto when I taste, why my nose is always in the glass, why I'm always swirling, sniffing - I want to see the potential, where it's going to go. I'm obsessed with aromas because 8O% of what you taste is based on what you smell.

MAKE the BOSS LOOK GOOD For both places, the important questions are: Is this a fine example of this varietal? And, more importantly: Does it go beautifully with the cuisine? It's my job to bring to the table wines that will absolutely make the food sing. The point is that Frank McClelland is not serving any half-cooked chicken, and I don't want to be serving half-cooked wine, either. To be sommelier in two restaurants, you have to be good at juggling, and be very, very organized. You need a good sense of timing, and be able to prioritize instantly. We frequently do multiple buys with the same importer.

BUYING SMART Much of dealing well with reps is simple courtesy - be on time for appointments, return phone calls. I want to be the kind of buyer reps like to work with, with the attitude 'We're on the same page, the same team', trying to expose customers to high quality products. I try to avoid the often unstated rivalry between sellers and buyers. Some reps are into pushing boxes; mine don't. Sometimes I'm tempted to ask for samples and taste them alone; but I don't want to do that. I want to sit down with reps, so we get to know each other's palates. Then when there's a special buy on 2 or 3 cases, I'll get that phone call from a trusted rep; he'll say, "Erik, just buy it." And I know it'll be fine.

NO WINE BEFORE ITS TIME L'Espalier's list is global, but I focus on artisanal, fabulous handcrafted producers. We were very aggressive about our extensive cellaring program when Glenn was buying back in 1997/8. I don't want to put wines on the list that are not ready to drink. This is something we respect whether it's blue chip Bordeaux or anything else. The 1999 Burgundies are just starting to come on the list now. I'm pulling out some village-level '96s, while the Premier Crus are still a bit tightly wound. The Bordeaux we have at present are mostly 1994 to 1997. We don't show verticals of Chateau Lafite, but rather the 197O, 1975, 1978, 1982, 1986, 199O. We can't touch top-growth 2OOOs for some time.

HOT REGIONS Spain and South Africa are extremely popular right now; we also do a brisk business at both restaurants with off-the-beaten-path appellations from Southern France - Languédoc, Roussillon, Bandol, Minervois.

TURN on a DIME The best part about working for this company is complete freedom. I'm not told what to buy or whom to work with. The dictum is: "Whatever you want to do is all right with us, just as long as it goes with the food." There's a lot of communication between the chef and me. Often Frank and I taste wines that I'm excited about rolling into our wines-by-the-glass program. Or we'll taste a wine I've bought that I want him to come up with a dish for. Frank is so responsive, that he keeps a glass of a wine by his elbow in the kitchen, and may tweak a recipe when it's on the line if the wine tells him to. Sometimes Frank calls me up and says, "I'm going to do a quick change - what do you think about this?" His menu is a suggestion of what you'll eat but he's always tweaking it to make it better. When I make my wine selections, it has nothing to do what the varietal is or where it comes from. I don't even care what it costs. It's all about putting your nose in the glass and getting something that's pleasing, honest, and speaks to you that will end up going with the food.

FRESH LISTS Because of the nature of our winebuying, I'm reprinting the lists at both restaurants constantly. As I receive new products, old friends fade away to the last few bottles. As a diner, I find it extremely frustrating to look over a wine list, make a choice, and find that they're out of it. I try to minimize that by running virtual inventories on the desktops or Macs at both restaurants.

DINNER THEMES For three years we've been doing $5O wine dinners on Monday nights at L'Espalier, and later on Wednesdays at Sel de la Terre. When we started, wine dinner prices were off the charts around town: $15O to $2OO, and up. The idea was to have customers pay (a little) for us to advertise to them. They get the whole L'Espalier experience - sometimes lobster, truffles, foie gras - but on an off-night. The wine component may be based on grape variety or a funny title. One of my favorites is the French ABCs, based on my favorite regions of France: Alsace, Burgundy, Bordeaux, and finish with Champagne. We devised dinners we'd like to attend! It's a win-win situation, and other restaurants are trying it now.

BUBBLY BLAST Everyone loves Champagne, and Champagne loves everything. I think it's absolutely the best food wine out there. Unfortunately in the United States, people think it's only for celebrations or special occasions. But you're dealing with a product that has higher acidity, so you can easily pair it with richer, heartier compositions. There are also several styles of Champagne: a light, airy style, like the Perrier-Jouet Blanc de Blanc, you can pair with the most ethereal canapes, and at the other end of the spectrum, a full-bodied Krug you could pair with a blood-red steak. I love everything about Champagne - except the price. So I look for alternatives: Cava, Prosecco, Cremant de Bourgogne, Blanquette de Limoux. Among US bubblies, Roederer Estates are among my favorites. I've had good luck with sparkling ciders from Normandy. Eric Bordelet from Normandy used to be head sommelier at Arpege; he started treating his orchards the way winemakers do vines, and makes méthode champenoise cider.

ROSY ROSE I'm a rose fanatic. I try to put as much into a tasting as possible. Pink is misunderstood in the United States. If you suggest a rose, people recoil in horror. They expect them to be sweet like White Zinfandel, but in fact most of the world's roses are beautiful dry styles. At the recent United tasting at the Boston Harbor Hotel, I tried Mateus for the first time in years. It was really good! I was telling people to try it and they laughed at me. Then when you talk about Rose Champagne, well, that's the Holy Grail: you're getting that beautiful acidity, the yeasty bread-dough, and these subtle berry aromas - strawberry and rhubarb - that add to the flavor profile. These subtle things play very well with food, especially when the kitchen is layering flavors together. You never know what might pop out.

MASS BUBBLES Westport Rivers (MA) products are near and dear to me. We've always had their wines on our list. The Russells started in the late '8Os and the first cases came up for sale in 1991. L'Espalier purchased their first case of sparkling wine. We loved Bill's 1996 Blanc de Blanc, and asked if he'd make an Extra Brut dosage - very dry, very crisp, great to open your tastebuds for the coming meal. Recently they've made a 1999 Cuvee L'Espalier, 8O% Chardonnay, 2O% Pinot Noir.

ADVICE TO SOMMELIERS Taste as much as you can and be openminded about everything. Go back and taste things that you didn't like in previous vintages. Wine changes every year; it's difficult to keep up. Right when you think you know, God shakes the etch-a-sketch! When you go to big walk-around tastings, don't visit names you know or stick with fancy, pricey bottles. Walk around! Try tables with little activity. It's easy to buy expensive wine, but difficult to find affordable, excellent wines. Go for unusual grape varieties from the far corners of the world.

GET GEOGRAPHIC Knowing geography helps, too. Find where the expensive stuff is grown, then look next-door. For example, Sauternes are like gold, but Monbazillac is right next door. When their prices started to rise, what's next door? Saussignac! In Burgundy, Les Suchots is tucked between Romanee St. Vivant and les Grands Echezeaux. Also, follow excellent producers. The Delon family who own Chateau Leoville Las Cases also own Ch. Potensac, its second label is Chateau La Salle.

BUY A BUNCH I very often purchase pallets. Or I'll say, "I really like this; how much do you have? I'll take it all." When I was starting out, companies were a little gun-shy about doing that, because lots of buyers say they'll buy, but are fickle, and go off and buy something else and leave the companies hanging. I try to keep all my promises. They might do a warehouse search and come up with more of it later, and I say, "Bring it on." I like to experiment. We're serving this Greek wine from Argyros from Nick Cobb; it's like a baby Amarone - sweet yet subtle. I like the wines by the glass to take chances, especially at Sel de la Terre. Everywhere you go, you see the same brands, same varietals. So today we have Chardonnay and Merlot, but also Mandelaria, dry Muscat from Austria (Zahel), Carignane, Clairette, and a Loire Valley Pinot Noir from Cheverny (Le Pressoir, Michel Gendrier). At home? We might have Charles Shaw Sauvignon Blanc from Trader Joe's.

GREAT TRIP I went to the Grand Jeu de Bourgogne last March. It was fantastic! It's a week long, nine to six every day. The whole Cote d'Or is represented (by invitation only so everything's really good) but it's organized so you go village by village. You try all the wines offered from Chambolle, one versus another, then visit Nuits St. George, and keep going: Richebourg, Echezeaux. Your head starts to spin toward the end, and my palate died the last day in Meursault.

PHILOSOPHY Wine shouldn't be intimidating. We're lucky to be dealing in pleasure. It's not life or death, it's just dinner.