archived

FeaturedArticles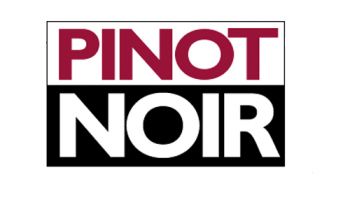 Article By: Sandy Block, MW
The Pinot Noir story is a remarkable one. It's amazing what "the movie", whatever you happen to think of it, has wrought in the wine business. What's more amazing is how long wine professionals have been patiently sniffing, tasting, talking and writing about their pet grape variety to virtually zero effect versus the sales landslide one whining celluloid neurotic has precipitated. Are there that many people that actually want to be like Miles? Do we see him as a role model to emulate? Weighty questions beyond the scope of a humble wine column. The net effect, however, is that Pinots that purveyors all along the production chain were virtually begging their customers to buy not long ago are now allocated.
Usually, when there's success of this magnitude in a category there is dilution of quality as everyone rushes to cash in. With Pinot Noir prices have risen but, interestingly enough, quality has not suffered. In fact, recent tastings of Pinot Noir from around the globe in moderate price ranges have revealed that the quality level we're seeing today in this ever fickle grape variety is better than ever. In California, where a great proportion of the crop has traditionally been diverted off into sparkling wine production because there have been too few buyers for the table wine, there are delicious Pinot Noirs being made today at reasonable prices. Oregon, New Zealand, Chile, Australia, they're all producing their fair share of outstanding Pinot. Even the French. Somehow we've figured this grape out, we've gotten the message about which clones to plant, where to plant them, how to manage yield, how to handle the fruit, how to ferment and age it. This is the golden age of Pinot Noir and all hail Hollywood for inadvertently turning the public on to it.
This is all by way of introduction to the fact that there were very few dogs in my recent blind tastings of popularly priced Pinot Noir, and quite a few absolutely delicious wines. Some even qualify as run-don't-walk bargains. They are listed in ascending order of quality. While there is a rough correlation with price, please note that there are some gems that you can buy for the price of the average watery Pinot Grigio.
Brancott Marlborough, New Zealand, 2OO4 $1O
Does Marlborough ever miss? Well, yes, occasionally, but this Pinot is right on target. The cool climate South Island district that Sauvignon Blanc made famous is gaining a deserved reputation now for Pinot. Most of the grapes are grown in the slightly warmer southeastern part of the Wairau Valley. This wine, made by New Zealand's largest producer, is a benchmark of value in Pinot. Its colors and aroma were deepened through a cold maceration on the skins before fermentation after which the wine underwent a traditional Burgundian punch down treatment in open top casks. Bright garnet in color, with fresh cherry aromas, Brancott's Pinot emphasizes the smooth, elegant side of the grape's personality without sacrificing palate-cleansing red fruit acids. It's an ideal choice with chicken or most fish preparations and it's even better served a touch cool.
Bearboat Russian River Valley, 2OO3 $2O
Value from the Russian River Valley? Spiritual home of Pinot Noir in the Western Hemisphere? Well, yes, in a way. This wine was altogether earthier than the Brancott, with a spicy cherry vibrancy, nice fruit extract and a poignant, sharp core of acidity to balance the fruit. In short, everything was in place and it expanded in the glass after the first sip to reveal different ranges of red fruit flavor, hints of spice and tobacco. This is a tuna wine. It's delicious with roast pork as well.
Artesa Carneros, 2OO2 $18
Another veritable bargain from a region with a pedigree as one of California's best for Pinot, this is quite perfumed with darker cherry and mocha notes. The flavors are complex, with black fruit, anise and tobacco essences. Fuller in body, the tannins are also just a bit more developed, the flavors lingering. It strikes me as one of those versatile Pinots that would complement roasted chicken or salmon.
Gala Rouge Vin de Pays d'Oc, France, 2OO4 $1O
Okay, this is ridiculous: Pinot Noir from the Midi? I know it doesn't make sense but that's what happens when you taste blind, you discover that something you'd automatically dismiss because you know too much turns out to be a fantastic bargain. Medium garnet in color, with meaty, earthy "European" scents and a big, cherry-like almost sweet fruitiness, this wine is creamy and lush on the palate and just a delight to drink. It's got moderate amounts of acidity and low tannin, so be forewarned, if these are structural elements that you must have maybe this wine is not for you, but it more than makes up for any deficiencies in these areas with its sensual texture.
Castle Rock Monterey, 2OO3 $11
This winery first made it onto my radar screen with a knockout value-priced Merlot, but this Pinot is even better. It's as impressive as many fine Pinots more than double the price. From the herb and berry aroma to the soft, spicy, velvety red fruit accented with notes of chocolate and tealeaf, it's everything you've always dreamt about finding in a Pinot on a budget. Wow!
Big Fire Oregon, 2OO4 $13
Finally one from Oregon. Don't be fooled by the price, this is the real thing. 2OO4 is shaping up as a more classically structured vintage than 2OO3. This wine is all about balance. Aged in French oak barrels for almost a year, the acids are soft, the cherry fruit flavors tinged with sweet spices, and the finish lingering. An all purpose, richly endowed Pinot Noir to complement a wide variety of fish preparations.
MacMurray Ranch Sonoma Coast, 2OO4 $16
This is a serious wine with cherry and raspberry scents erupting from the glass. It's smooth, creamy and richly textured, with clean dark red fruit flavors, great balancing acids and a hint of spice. Medium to full in body, what separates this from all of the wines listed before is the truly impressive length of flavor and the nuances of fruit and spice lurking just beneath the surface.
La Crema Central Coast, 2OO4 $18
A brilliant textbook wine in the California mode, this is all about soft textures, layers of vibrant fruit and seductive perfume. It's a touch lighter in color and intensity than the MacMurray but they actually make a great contrast because this wine has more finesse. It's truly a red wine with fish, and is also a Pinot for Cabernet lovers because it's so different while showing all of the flavor you expect.