archived

FeaturedArticles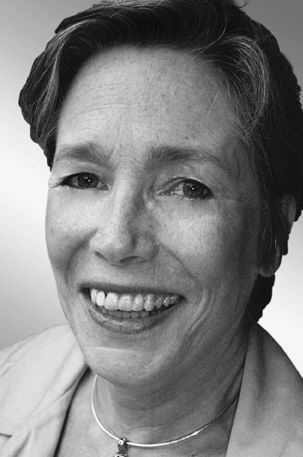 Article By: Fred Bouchard
Candor, humor and persistence mark Dellie Rex's style over her distinguished career in Boston's wine world. Ms. Rex's wide-ranging experience includes wholesale (Classic), sales rep (Racke USA, Dreyfus Ashby), entrepreneur (her own Wine Experiences and Rex Associates), consulting (Wines of Spain, Trade Commission of Portugal, Geerlings & Wade, United Liquors), education (Cambridge Center for Adult Education, Boston University, now New England Culinary Institute). Today she's writing a brand new wine studies textbook.

---

Testimonials for this amiable veteran were not hard to come by. Tom Schmeisser, wine buyer at Marty's Liquors in Newton, had this to say: "Dellie is La Grande Dame of Boston's wine business. She's been the woman working longest in the trade, and has excelled at retail, wholesale, supplier level, education. Now at NECI she'll become a greater asset than ever in the realm of higher education."

Like most women working in a largely male arena, Rex can tell a few war stories. Yet she learns from them, shrugs them off like raindrops and paddles gamely on. "You have to be thick-skinned to handle all kinds of customers," she said over lunch in a South End cafe. "When I was starting out in sales with Classic Wines, I made a first call on a well-known woman chef. I'd barely introduced myself when she went into a flaming tirade about an order gone wrong. I could barely keep my composure because I was taking it personally, and when I went back to my car I burst into tears. Then there are the sweethearts, like Tom Larsen of The Pillar House (formerly in Newton where Routes 16 and 128 meet). He was a perfect gentleman, sharing his knowledge, tasting wisely and buying with intelligence, working patiently with me on his wine list. Tom gave Patrick Dubsky (of Rialto); his first sommelier job."

Rex took a detail-oriented, hands-on approach toward sales and customer contact. "My fat retail account notebook covered everything we tasted, their comments, likes and dislikes, personal connections, wife and kids names! Like a pitcher's books on hitters, I asked myself, 'What can you serve up that he'll respond to?'

When she worked in marketing, circumstances threw her a few curves: she lost two jobs in five years. "I lost my post as marketing rep for Racke USA when an incoming veep imported his whole team. I worked as regional manager for Dreyfus Ashby; but a cash flow bind when they opened Domaine Drouhin forced them to let go all their regional reps."

Rather than risk losing yet another job, she started Rex Associates, and began representing individual wineries and trade groups like Wines of Spain. "Ironically, Paul Hart of Rex Hill Winery (Oregon) was the first to sign on; then Sokol Blosser, Louis Martini, Chateau Woltner (they made fabulous Howell Mountain Chardonnay) and Hyatt Vineyards. These five wineries stayed with me for years. Today it's wonderful still to be recognized when I walk into restaurants in Newport or Brattleboro."

The call of education was strong, and Rex responded by beginning to teach wine classes, now a widely popular pursuit. "After I'd taught years at Cambridge Center for Adult Education, I decided I could do better on my own. I started Wine Experiences, my informal education service and wine-tasting hosting operation. I gathered (a) hundred names on my own mailing list and bought another. It did very well, and has been fun. I had a great time consulting to Geerlings & Wade, the mail order wine company, who'd send 25 to 3O people to me to train in wine sales. United Liquors hired me about a decade ago to train their entire sales force in (regular) wine sales. My favorite question from those guys was 'What's indigenous?' I'd answer, 'Native grapes.' Their response: 'Whyn't you say that?'"

After twelve years of running her own business of marketing, sales, training, and tastings, Rex found her true calling amid the enthusiasm and freshness of collegians. "My most enjoyable and gratifying role by far was to teach young people about wine, as Adjunct Professor in the Hospitality Program at Boston University. Students always astound me, how well they taste wine! They can talk about them and identify them. Exams included a blind tasting of five wines to be identified by varietal, appellation and vintage. Extra credit if they pinpoint the producer! Last year, one girl went five for five! Boys may do equally well. If I'd stayed on at BU I'd have developed other seminars in European Wines and The New World (Southern Hemisphere).

"One question on my final exams was: 'Choose one person that you feel has contributed most to the US wine trade. Defend your choice in an essay.' Every year one or two chose Louis M. or Louis P. Martini. I was very touched by that; - you can't talk about the history of Californian wine without mentioning the Martinis. (My other, and a quite distinct, role at BU is to sit on the board of the Elizabeth Bishop Wine Resource Center, where Sandy Block, Bill Nesto and Alex Murray all teach.)

At BU, Rex designed and taught three courses (Overview of Fine Wines, French Regional Wines and Wine Regions of the US), but she's taking a new tack at NECI. "I've inherited and am adapting their curriculum. I am designing and teaching a new course in the business of wine. (The BU students asked for it but we just never got around to it.) Kids are interested in how it all works: the structure, chain of distribution, the maze of laws, career prospects."

Rex is keenly aware that wine has become increasingly integral to the culinary experience. "In every role - chef, front-of-house, distributor," she enumerates, "wine is far more prominent in the mix of things than it was in the '7Os. Wine and spirits are near the top of the list of things that a restaurateur needs to do well. At NECI, it's wonderful to work with eager kids who've decided they want to make hospitality their career. Don't be surprised if we're soon graduating highly qualified sommeliers to work alongside the fine chefs we already train!"

NECI, founded in 198O by Francis Voigt as a cooking school, today offers several programs: associate degrees in Culinary Arts, Baking and Pastry, associate and bachelor's degree in Beverage and Food Management. Rex scopes out her tasks within the structure. "My job is to coordinate the entire fine beverage program and teach courses; to train the culinary arts staff in wines so they can incorporate them into their curriculum, especially matched with foods; advise them on ways to increase sales and profits in the beverage programs in four restaurants and two bakeries; and the toughest challenge - to look at their entire beverage curriculum to assure uniform standards for beverage knowledge." (see chart below)

Rex is gratified to see many young women entering the wine business. She laughs as she says: "I should hang out another shingle as 'Career Advisor' because I get many phone calls - mostly younger women - seeking advice or leads. Most will be in sales, but do you realize how many women sommeliers there are now? Alicia Towns, Cat Silirie, Jeannie Rogers, are only the more established ones in Boston. Interest in enjoying wine has spread throughout the culture; it's obvious in Boston. Few shops and restaurants still think they can afford not to have a wine savvy staffer, one who knows wine varietals, basic wine/food matching, how to read European wine labels. If a Macon-Villages or a Riesling Kabinett is the better choice for a dish or a recipe, talk to that wine, find it for them. I'm a Europhile and Francophile: I still think the wines of Europe (especially France) are still the world's greatest - though maybe not for long!"

Rex's expressive, colorful, conversational style, obsessive note-taking, and deep teaching experience have naturally pushed her into writing. "I've wrapped up a contract with Delmar Publishing (Johnson Learning Group) as co-author to an introductory textbook on the world of wine that will appear in March 2OO6. When my editor asked me what was lacking in print, I said that nobody has yet written a textbook on American wine, so that will be my next writing project. That book will be aimed at the same demographic: students in culinary arts and/or hospitality administration. Most books in print on American wine focus on adult consumers touring in wine country."

As a closing bit of philosophy, Rex quotes ancient wisdom. "'What goes around comes around' is an expression you hear a lot in the wine trade. I try very hard to live by The Golden Rule, which is the basis of Judeo-Christian theology. If you do something negative to someone, it will surely come back to bite you."

---
DELLIE on DIVAS I've collaborated with Divas Uncorked as a speaker; they're a dynamic group that's making important strides in reaching out to middle-aged African-American women, a demographic group that the wine world has ignored.