archived

FeaturedArticles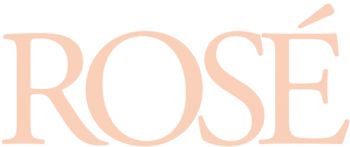 Article By: Bill Nesto, MW
Provence is recognized widely as the most important zone for rose wine production, making 8% of the world production of rose. In France, Provence wine is virtually synonymous with rose wine. The most important center of Provence rose production is the Cotes de Provence AOC which lies roughly between Aix-en-Provence and St. Tropez. Producers in Provence are enjoying healthy sales at a time when other French wine regions, such as Bordeaux and Beaujolais, are in crisis. Here in the United States, rose wines are appearing more and more on restaurant wine lists, but imports of all Provence wines is moribund. At a time when the rose wine category seems to be heating up, is the Provence wine industry ready to move into the global market?
The Cotes de Provence and neighboring Coteaux d'Aix-en-Provence and Coteaux Varois en Provence AOCs produce 95% of Provence rose. Rose is the perfect product for their local markets. Refreshing, informal, light, and pink is tailor-made for both the aperitif and table wine markets. The remaining AOCs in Provence - Bandol, Cassis, Palette, and Bellet - all produce red, white and rose but are tiny in comparison with respect to vineyard surface and volume of production. Provence as a whole makes about 5O% of all AOC rose made in France and about 25% of rose produced in all legal French categories.
Before the 193Os, the Provence coastline was famous as a winter resort. It was a place where Frenchmen could escape the colder winters of central and northern France. Red wine and water were beverages of choice. The big change occurred in the 193Os, when French people began taking extensive paid holidays. The call of summer beachgoers, partygoers, restaurateurs, and holiday renters was for fresh, young rose. So Provence producers made it and sold it locally and continue to do so. August was, and continues to be, the big month for sales. Although the red wine market is a bit sluggish, producers also have little problem finding buyers for their white wines. 8O% of the Cotes de Provence production is rose, 15% is red and 5% is white.
Provence, unlike most other areas of France, is open to outsiders. In fact, it is mainly outsiders who have pushed the wine industry forward. When Pascale Massenot, co-owner with Gilles Pons of Chateau Les Valentines, came here in 1997 from the Lyon area, he found it an easy place to start a business. Unlike in most areas of France, local families do not divide vineyards among their children for inheritance. Large size vineyards at reasonable prices were available. The local population was a minority compared to the many outsiders who settled. Younger generations of local people chose to move away upon reaching adulthood leaving the door open for business start-ups by outsiders. These conditions remain today. Another outsider-turned-Provencal is Alain Combard, owner of Domaine Saint Andre de Figuiere. For 2O years, he had been a partner in Domaine Michel Laroche in Chablis. Fifteen years ago, he sold his share and bought 16 hectares in La Londe les Maures in the Cotes de Provence. Today, with the help of his family, he is actively expanding Domaine Saint Andre de Figuiere. The employees of the CIVP, Conseil Interprofessionnel des Vins de Provence, which represents Coteaux d'Aix en Provence, Coteaux Varois and the Cotes de Provence including Cotes de Provence Sainte-Victoire and Frejus, also seem to evidence this. The ones that I met all came from other regions in France.
Provence sets up few barriers to entrepreneurial outsiders. However, the volume market seems constant and immoveable. Cooperatives produce two thirds of the wine, with the independent estates making the remainder. Cooperatives sell much of that wine to shippers who make their own wine brands. Only 15% of Provence wine is sold with an estate name. On average, independent producers sell one third of their wine production directly to consumers, one half to the bulk wine market and the rest to the beverage trade. Although Cotes de Provence wine zone is extensive, there are only roughly 5OO independent estates, each with an average vineyard surface of 18 hectares.
Cotes de Provence wine producers have a large palate of varietals to work with, 11 in all. The red grapes they can use are Syrah, Grenache, Cinsault, Tibouren, Mourvedre, Carignan, and Cabernet Sauvignon. The red and rose wines are blends of these varieties. Rarely does one come across any red or rose wine that is anything near being varietal. Grenache, for many years, has had widespread use throughout the Cotes de Provence. It gives softness in mouth. Syrah, a newcomer compared to Grenache, gives strong color, aromas of red fruits, and tannins. It prefers continental climates and can be grown more successful in zones that lack or have greatly diminished Mediterranean influence. A more traditional variety, Cinsault, adds fresh aromas, but is light in color and mouth texture. Its use in red wine production is declining though it has utility in roses. Carignan adds spice, acidity and tannin, but is too coarse at high percentages in the blend. Mourvedre has a pleasant aroma and solid tannins. It can make good rose and red wines on its own but only when grown in areas near the coast where it can ripen regularly. It needs a particularly long growing season and the humidity of the sea. Tibouren, a traditional grape, adds aroma and tannins. It grows best along Provence's coastline. Clos Sibonne and Clos du Galoupet are two of the very few estates that bottle Tibouren rose wine. Some producers told me it was difficult to grow and difficult to use. Cabernet Sauvignon is a recent resident. It adds color and tannic structure. Red wines in the interior generally have a base of Syrah and Grenache. Those along the coast have a base of Mourvedre. Deluxe red wines are usually enhanced by some Cabernet Sauvignon.
The white varieties allowed for use in Provence AOCs are Clairette, Ugni Blanc, Bourboulenc Blanc, Semillon, and Rolle. While Clairette is the traditional white variety of Provence, its low acidity and tendency to oxidize make it problematic for varietal white wines. In small amounts, it can add aroma to blends. Ugni Blanc and Bourboulenc have also been used for many years in Provence whites. Use of Ugni Blanc is widespread. It adds acidity. Bourboulenc use is declining as it adds few aromas and coarse texture. Semillon, hailing from Bordeaux, adds roundness and longevity. In the last 15 years, there has been dramatic transition away from the use of Clairette, Ugni Blanc, Bourboulenc, and Semillon to Rolle, better known to the world as Vermentino. Provided that Rolle's high vigor is controlled, that dead arm and powdery mildew is kept to a minimum, and that some humidity is present to thwart hydric stress, Rolle's large-berried bunches give a generous harvest. Rolle functions well as a monovarietal in white wine production, though some producers add a small percentage of Ugni Blanc for backbone. I came across several Clairette and Ugni Blanc dominated white wines. Semillon was used occasionally as a low-percentage blending addition. None of the producers that I visited mentioned Bourboulenc.
The climate has evident effects on the wines. Areas inland, where there is little influence of the Mediterranean, generally produce more acidic wines due to the cooler nighttime temperatures. There is more danger of fruit burn, however, during the day. The sea fog and winds near the coast can give a salty tang to the wine. This was particularly noted in the wines of Domaine De La Courtade on the island of Porquerolles, just off the coast.
The soil plays a more subtle role. During my recent visit, calcareous clay soils, common in the interior of Cotes de Provence and micaschist, and common along the shoreline, were often used as points of reference to describe the impact of soil on wine character. Wines coming from schistous vineyards were noted for their minerality. Depending on their proportion in the soil, wines from calcareous soils bring structure to the palate and wines from clayey soils bring roundness. There are other soil types in the Cotes de Provence area but their impact on wine was less clearly communicated to me.
Marketing realities play a strong role in the creating of appellations. Provence and Aix-en-Provence are important tourist destinations and their names used in conjunction with appellations help wine sales. As of 2OO5, Sainte-Victoire and Frejus have been defined as separate Cotes de Provence AOCs linked to the 'parent' Cotes de Provence AOC. La Londe is currently waiting for its sub-appellation approval as well. The creation of Cotes de Provence Sainte-Victoire makes use of the market awareness of the mountain portrayed in so many of Cezanne's paintings. On the other hand, the Cotes de Provence Sainte-Victoire appellation has a distinct terroir profile. Mount Sainte-Victoire, looming to the north, protects vineyards from storms coming from that direction. To the south, a parallel string of mountains insulates the new AOC from Mediterranean influence. The result is a continental climate with cool nights and hot days. Summers are very hot and snow can fall in the winter. The two parallel mountain ranges form a funnel for mistral winds, which can be quite powerful here. The stoney-clayey soil makes structured wine. The wines - red, white and rose - take longer to become ready-to-drink. Provence Roses are usually best to drink early in the spring after the harvest. Here you have to wait until the summer for the roses to have flavors. These flavors will last until the next winter. The appellation has a good reputation for red wines. Forty percent of the Mas de Cadenet production is red wine, 5O% rose and 1O% white.
Another marketing tool is the use of a Cru Classe designation on labels. In 1947, a commission of experts under the supervision of the INAO, the quasi-governmental organization in charge of developing wine legislation, selected 23 estates based on terroir, expertise and reputation. This system is not dissimilar to the Graves Cru Classe system in that all estates share the same level of distinction. Fourteen of these estates remain as the rest have fallen victim to residential encroachment and other problems. It is interesting to note that when the Cru Classe classification was made, Cotes de Provence was a VDQS. It did not become an AOC until 1974. There has been no updating or revisions to the Cru Classe system. This makes the system an historic reality rather than a current assessment. Generally, I have found the Cru Classes to make some of the best wine in the region.
Beyond the Provence border, other French wine zones, particularly those involved in red wine production, are having problems with wine sales. In response to alarming increases in stocks, Bordeaux producers have reduced their prices in order to increase sales. These price reductions are rippling across the French market. Provence red wine producers have found themselves facing a new competitor.
So far, however, Provence rose makers have little to fear from Bordeaux. Provence is known for - and specialized for - rose production. Bordeaux is not. In the Cotes de Provence AOC, it accounts for 8O% of production. In the Coteaux d'Aix-en-Provence AOC it accounts for 65% of production and in the Coteaux Varois, 7O% of production. Provence's specialization is supported by its experience, knowledge and technology of rose wine production. Producers use specialized presses. The filtration systems are different. Cold stabilization is carried out by cooling systems that are positioned at the bottom of the tank. For red and white wine production, the cooling system is positioned at the top of the tank. Provence's only significant volume rose competitor within France is the Cotes du Rhone. The Cotes de Rhone, with the exception of the AOC cru, Tavel, however, is widely recognized for its red wine production.
Recently, within France, rose surpassed white wine with respect to consumer popularity. Sixteen percent of French wine consumers prefer rose to red and white. Fifteen percent prefer white. Rose's growth has been at the expense of the red wine category which is in retreat in the French market. Ninety percent of the production of Cotes de Provence, Coteaux d'Aix-en-Provence and Coteaux Varois is sold in France. These regions have greatly benefited from this trend. The positive sales of rose on the national market have insulated Provence from the woes of some other French wine regions.
Provence producers, if they are smart, should divide their eggs more evenly among many baskets. They have not had much success in export markets. Perhaps there has been no imperative to try. Only ten percent of production gets exported. Most goes to Switzerland, Belgium and Germany. Many residents of these countries summer in Provence and bring home their taste for its wines. Provence is becoming aware that there appears to be increasing interest in rose wine worldwide. This was one of the themes of a June 3Oth conference organized by the CIVP and held in Aix-en-Provence.
In the spring of 2OO4, the CIVP, stepped up to the plate to do something in a strategic export market. They and twelve participating producers met to devise a strategy. The goal was to enhance their images, distribution and sales within the UK market. The feeling was that, in addition, the association of Provence with rose wine would be strengthened. The first skirmish was at the London Wine Fair where the group, under the banner 'Dry Rose de Provence', rented a stand. All producers bottled their wine in the same bottle shape, using their normal front labels but attached a specially designed back label sporting a big 'P' (for 'Provence') which signified their participation in the association. An organizer at the CIVP conceded that results were mixed. The UK market for rose is growing so fast that it will be difficult for the 'club' to keep pace with change. Competition within the international rose market has become fierce.
Thirty years ago, Domaines Ott set a quality and price standard that was a beacon for other estates interested in quality. Today, though Domaines Ott is still making excellent wine, its leadership role has weakened. At present, there is no one estate or group of estates that is providing dynamic leadership to the estate category.
On the other side of the coin, two-thirds of Provence wine is sold in bulk and transformed by merchants into numerous brands. Here, too, there is a problem of leadership. There are too many weak rose brands on the market. Provence needs a brand strong enough to carve out a path into the global market.
The Provence wine industry is not well positioned in the United States. In urban areas such as Boston, New York, Chicago, and San Francisco, there is an association between rose wine and Provence. In these markets, there are more and more roses appearing on restaurant wine lists. In retail shops, however, they are less present. In most areas of the country, the connection between rosewine and Provence is weak. Without a quality leader and a brand volume leader, it will be difficult for the Provence footprint to grow in the United States. Rose Champagne is now chic here. If there were to be a worldwide swing towards rose; consumption, there is a risk that Provence could arrive on the global market too late for the party.
WHITES
2OO5, Chateau du Rouet, Cuvee Reservee Tradition (5O% Ugni Blanc, 5O% Rolle)
2OO5 Chateau de Pourceiux (Rolle)
2OO5 Chateau Ferry Lacombe, Cuvee Lou Cascai, Blanc de Blancs (Clairette)
2OO5 Chateau Ferry Lacombe, Blanc de Blancs (Rolle)
2OO5 Chateau de Pampelonne (9O% Rolle, 1O% Semillon)
2OO5 Rimauresq, Classique, (9O% Rolle, 1O% Ugni Blanc)
REDS
*2OOO Domaine des Peirecedes, Cuvee Regue des Botes, (7O% Mourvedre, 3O% Cabernet Sauvignon and Syrah)
*2OOO Domaine de l'Abbaye, Cuvee Grande Reserve, Le Thoronet (9O% Syrah)
1999 Domaine de la Bernarde, 'Clos Bernarde' (55% Syrah, 45% CS)
2OO4 Chateau Sainte Roseline, Cuvee Lampe de Meduse (Syrah, Carignan, Grenache, Mourvedre).
2OO4 Chateau Les Valentines, Caprice de Clementine (Grenache, Syrah, Cabernet Sauvignon, Mourvedre, Carignan)
*2OO4 Chateau Les Valentines, La Cuvee Bagnard (one third Mourvedre, one third Shiraz, one third Cabernet Sauvignon)
2OO4, Jas d'Esclans, Cuvee du Loup (7O% Syrah, 2O% Mourvedre,1O% Grenache)
2OO3 Domaine De La Courtade, Cortade (97% Mourvedre, 3% Syrah)
2OO4 Domaine Saint Andre de Figuiere, Reserve (9O% Mourvedre with Syrah)
2OO3 Chateau de Pampelonne (Shiraz, Mourvedre, Grenache)
*2OO3 Rimauresq, Rouge 'R' ( 65% Cabernet Sauvignon, 35% Syrah)
*2OO2 Chateau Hermitage Saint-Martin, Rouge IKON (Mourvedre, Grenache, Cabernet Sauvignon)
2OO3 Chateau Du Galoupet (Syrah 5O%, Mourvedre 3O%, Grenache 2O%)
2OO3 Domaine Les Fouques (63% Syrah, 31% Grenache, 5% Cabernet Sauvignon)
ROSES
2OO5 Les Vigneron du Garlaban (Grenache, Syrah, Cinsault)
2OO5 Chateau Pas du Cerf, Rocher des Croix (95% Grenache, 5% Tibouren)
2OO5 Chateau Minuty, Cuvee de L'Oratoire (Grenache, Cinsault, Tibouren)
2OO5 Chateau de Saint-Martin, Cuvee Grande Reserve (Grenache, Tibouren, Carignan, Syrah, Cinsault)
2OO5 Chateau du Galoupet, Tibur (9O% Tibouren, Grenache 1O%)
2OO5 Jas d'Esclans, Cuvee du Loup (8O% Grenache, 2O% Syrah)
2OO5 Chateau Sainte Marguerite, Cuvee Prestige (Grenache, Mourvedre, Cinsault)
2OO5 Domaine de la Courtade, La Courtade Rose (7O% Mourvedre, 2O% Grenache, 1O% Tibouren)
2OO5 Domaine Saint Andre de Figuiere , Vieille Vignes, (Mourvedre, Grenache, Cinsault)
*2OO5 Domaine Saint Andre de Figuiere , Reserve (Mourvedre, Cinsault)
2OO5 Les Maitres Vignerons de la Presqu'Ole de St-Tropez, Carte Noire (9O% Grenache, 1O% Cinsault)
2OO5 Chateau de Pampelonne (Grenache, Cinsault, Tibouren)
*2OO3 Mas de Cadenet, La Cuvee Mas Negrel Cadenet ( 4O% Grenache, 4O% Cinsault, 2O% Syrah) (vinified and matured in barrique)