archived

FeaturedArticles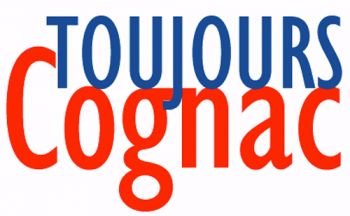 Article By: Ken Sternberg
Cognac is a charming city in southwest France, about 9O minutes northeast of Bordeaux. Cognac and the surrounding area remain quintessentially French, largely ignored by tourists and thus offer reasonably priced hotels, restaurants and a wonderful look at authentic French life. It's a beautiful place to visit, about a five-hour drive (or 2.5 hour high speed train ride) from Paris. Cognac is dominated by the slow and winding Charente River, which was historically the main transport route used by Cognac producers to ship their products by boat until trucks and highways made this method obsolete.
To an enthusiast, a visit to Cognac is like a trek to Mecca. All the major houses are there and most of them welcome visitors. But as glitzy as the numerous PowerPoint presentations and talking mannequins are at the visitor centers of some of the largest producers (I'm not kidding), it's far more interesting and fun to discover the smaller houses, many of which make outstanding world-class Cognacs. It is also rewarding to see the land, walk in the vineyards, speak with growers, and view the distillation process. By law, distillation must be finished each year by March 31 so the wines being distilled don't lose their freshness. Ugni Blanc, which makes wine high in acidity and relatively low in alcohol, is the grape used to make Cognac. Most Cognac houses rely on long-term agreements with the region's independent growers to supply their grapes. A few produce some of their own grapes, while others, like Frapin, grow all their own. Being there and seeing the Cognac environment provides an invaluable and well-rounded understanding of how Cognac is made and the influence different soils have on Cognac's flavors, aromas and textures.
For example, during my first visit there eight years ago I saw a highway construction crew hammering away at some rocks beside the auto-route. Once exposed, the white, chalky composition of the rock was obvious and I understood why the Grande Champagne and Petite Champagne appellations of Cognac's delimited region share the same namesake as the Champagne sparkling wine region east of Paris. This soil is essential in producing Cognac's classic qualities, and is among the key quality factors that set it apart from other brandies. The soils of other crus there, Borderies, Fins Bois, Bons Bois, and Bois Ordinaires, are comprised mostly of sand or clay, and most Cognacs from there are generally seen as inferior to the Grande and Petite Champagne areas. Nothing is absolute, though, as Fins Bois and Borderies can produce some very good Cognacs. Sometimes you'll see Cognac labeled as Fine Champagne, as is Remy Martin's Extra, for example. This means it's a blend of grapes grown in both Grande and Petite Champagne, with at least half of the grapes coming from Petite Champagne.
Label designations such as VS, VSOP, etc. can be quite confusing to novice and experienced Cognac drinkers alike. These terms refer to the average age of the brandies blended to make the Cognac in that bottle. VS (very special) Cognac contains brandies that are at least two years old. Brandies in VSOP (very special old pale) are aged a minimum of four years; and Napoleon, XO and higher bottlings of Cognac contain brandies aged an average of six years. Most Cognac is made from brandies aged far longer than these legal minimums. Component brandy age in the majority of XO sold, for example, is usually 2O years or older. Some rare Cognacs are made of brandies from the 19th Century or older. Cognac is almost always a blend of numerous vintages. There are some single vintage Cognacs made from brandies whose grapes were grown in one vintage only, but these are made only when a particular vintage is outstanding. For anyone with an old, dusty bottle of VS hoping that time has improved its quality, I hate to burst your bubble, but once the aging brandies are removed from barrel and bottled, the aging process stops, so 3O years under a bed or in a closet won't transform a VS into an XO.
Young eau de vie is extremely high in alcohol, about 7O percent. As they age in oak barrels, alcohol levels come down naturally, and producers also add distilled water periodically to bring the level to around 4O percent. Of course, there is also the "Angel's Share" of aging Cognac that is lost each year through evaporation in the cellars (those lucky angels!).
These are some of the Cognacs I tasted
and enjoyed on my recent visit to Cognac.
Remy Martin 1738 Accord Royal This was a new blend to me, but a delightful one. Shows deep, well-defined orange and other fruit, along with exotic spice. It's extremely smooth and round, with a long finish. Average age is four to 2O years.
Remy Martin Extra An amazing Cognac with rich concentration and complexity. Definite hints of cigar box and tea leaf aromas, as well as red fruit and jasmine notes.
Frapin VS Among the best of the small Cognac houses, Frapin only makes Cognac from the Grande Champagne area. Frapin also distills its Cognacs on the lees, which provides much added flavor and complexity. This is a tricky process that most larger houses skip in favor of efficiency. Many VS level Cognacs are of poor and rough quality, viewed as an afterthought by most producers as an obligatory product to get into duty free shops. Frapin, however, treats the modest VS with great respect, and it shows bright, youthful flavors of dried fruit and vanilla; rich aromas and a long finish. Extremely satisfying.
Frapin Vsop Exhibits lovely spicy, fruity aromas that follow through in the mouth. Has lively acidity, balance, depth and a lingering finish.
Frapin VIP XO Rich bouquet of spice, praline and slight cigar box aromas. Shows tremendous and supple complexity and depth on the palate with spice and floral notes. Blended from the estate's very old reserves.
A.E. Dor Cognac Selection A VS Cognac of great elegance and flavor. Youthful and bright floral and fruit aromas, and a round, smooth palate.
A.E. Dor VSOP Intense aromas, lovely sharpness and well-defined spice, wood and floral flavors.
A.E. Dor XO This has the perfect balance of smooth flavors, aromatic intensity and fine delicacy. Honeyed, floral and concentrated.
A.E. Dor No.6 to No.11 Dor and some others simply label their highest level Cognac bottlings with numbers. Numbers 6 to 11 are made with progressively older reserve eau de vies, some dating from the 19th Century and earlier. Simply put, if you can find and afford any of these Cognacs, don't hesitate. Nos. 9 and 1O were my favorites with their amazing array of cocoa, tobacco, earthiness, nuts, and an endless myriad of other aromas and flavor elements. Completely startling in the best way.