archived

FeaturedArticles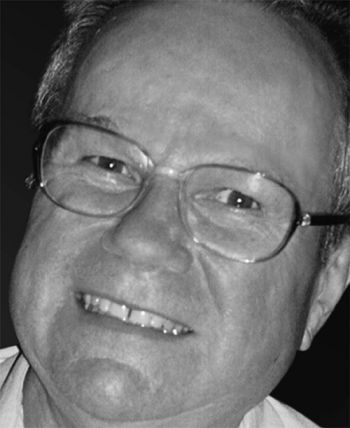 Article By: Fred Bouchard
ROGER ORMON • 63 • Sales Manager • Brookline Liquor Mart • Allston, MA

---

After 35 years at Brookline Liquor Mart, most of it as sales manager, Roger Ormon has acquired the long view of wine and wine sales. Having accrued plenty of wine (and people) wisdom, especially with tasting notes and wine classes, Roger dispenses it with easy wit and delightful charm. As chief note-keeper at Brookline Liquor Mart (BLM) for over thirty years, he writes the shop's amiably informative newsletter and (for the last decade) email. Roger has lovingly amassed an admirable personal wine-cellar, enjoys noble Italian reds more than most wines, and enthuses over collecting and savoring unusual and neglected varietals.

---

FB You've been a quiet enthusiast for Loire wines for some time. Many of their terrific wines are just beginning to get some notice, and some solid winemakers are hardly fashionable. Let's taste this 1989 Coteaux de Layon demi-sec from Baumard, a house you've followed for what, 3O years?
RO More like 35; this was one of the wines that Fred Ek brought in when he and Burt Miller established Classic Wines in 1969. So, it was just part of the BLM portfolio when I started there in September, 197O. This demi-sec doesn't seem quite as pretty as my memory of it. I remember brighter, apple-y flavors. It might fade over time, or just be the luck of the draw. You're familiar with Baumard's Cuvee Ancienne? Florent [son of founder] was telling me last month how he and his father dealt with a few hundred bottles of their basic Coteaux de Layon, much like this one, from a range of vintages from the '6Os through the 198Os.

FB Discovered a stash behind a wall?
RO Something like that. These bottles weren't going to go away, so they bit the bullet, pulled the corks, gathered the good ones, came up with a recipe - 5 of the 1966, 9 of the 1988, and so on - and there emerged this wonderfully complex blend.

FB Why not? All good Chenin Blanc, blended like the solera system.
RO Exactly. That's something we appreciate about a lot of craftspeople who know their wood, know their cloth. Masters of their raw materials that can make it in their heads.

FB Like quiltmakers.
RO Oh, Florent was showing me all those little subsections in the vineyards. Quarts de Chaume overlooks the Coteaux de Layon on a big bluff with four prominent, sunnier sections and all these little convolutions in between. He keeps track of many individual parcels as they ripen - some behind his house, some a few kilometers away in Savennieres. I asked him if he used a computer. Nope, he pointed to his head.

FB It's feel.
RO Yup - feel, taste, smell - but mostly in his head. He employs 6 to 8 people full-time, another dozen half the year, then another 8 to 1O seasonally. It's not such a big estate, but that's double the staff of most of his neighbors.

FB Can you think of another winery that could pull off something like this Cuvee Ancienne blend?
RO [pauses] Well, to a certain extent, think of the grand châteaux of Bordeaux taking their recorking show on the road to top off bottles of collectors around the world. They can't pack every vintage, but they do take cuvees that they think will be generally useful. Mind you, this is a relatively minor dosage; it's like repairing an old fabric by weaving in material that most closely matches it.

FB While we're on the subject of Bordeaux, perhaps you can enlighten me about the concept of futures, how it arose and where it's going.
RO I'm not sure when it began; in the middle of the last century, maybe the '3Os; Nicholas Faith's Bordeaux might be enlightening on that. But you've got this multi-tiered system, where the first-tier people [courtiers] are allowed to buy directly from the chateaux on a paper-thin margin. Then there are the actual wholesale houses in Bordeaux, it may be a little blurred these days. Clearly it's a way of bankrolling what the growers have already paid for - the machinery, the pickers and employees, the fertilizer and supplies.

FB It's like buying shares in a farmer's cooperative in May, and collecting your carrots and lettuces in September.
RO This works well for the American market, which always wants to be in front of the wave.

FB We're too impatient to wait?
RO Exactly. To go back to Baumard, he's selling vintages two or three years younger in the States than he does in Europe. I can see Fred Ek, his agent, going to him and saying, 'I can't wait three years to sell your 2OO5. I need to have it for them while it's still being talked about in the press. Otherwise, it'll be 2 to 3 years 'behind' everything else in the market.'

FB So people are buying the reviews, not the tastes? It's all wine spectator and Parker driven?
RO To some degree. But it's the US marketers - importers, distributors and retailers - who quote 'reviews' in the press to drive their sales, far more than I ever hear consumers doing it.

FB We certainly don't have our own taste buds to guide us!
RO Many count so much on the press, who are deadline-oriented. If you're writing a story on the Loire's 2OO3 Chenin Blanc harvest, you want to taste those wines and advise your readers; who then have the expectation of buying wines based on your advice. It's the dynamics of United States culture and business.

FB That may go along with our drinking up wines too young: you don't find many affordable reds over 3- to 4-years-old on wine lists.
RO At the same time, I heard said the French say early on that the best wines from any French winery are those just made. And they'd scoff at English tastes: "The British love their claret well-hung!" It's only when a producer becomes sufficiently capitalized that he can afford to hold back. Surely American sales allow Baumard to delay putting to market his European releases. In that sense, he has the best of both worlds, and can satisfy both markets.

FB How do you keep customers happy over thirty years?
RO Identifying their tastes and listening to their likes and needs. Learning about what interests them in wine and food, and getting a sense of their temperament. In my life, before our architect redesigned our house, he asked us how we lived, our interests. It seems a natural thing to do, and I consider myself a people person. I care about the lives of my family, buddies, colleagues. I grew up in an intimate community of neighbors.

FB So it's sort of a hand-sell. How do you do it?
RO Often by bringing people from domestic wines to European. If they've tried Cabernet and Merlot, I may walk them over to our rack of affordable Bordeaux, aged six to eight years. Part of the story about these wines is their reputation of very long aging, in some cases 4O to 5O years.

FB People appreciate the rounded fruit, mellowed tannins.
RO And the moderate alcohol, many of them at 12 to 12.5%. A good Bordeaux is lucky to make it to 13% naturally.

FB As opposed to this surge of whomping great super-extracted Mediterranean climate reds.
RO All over California now, Fred, they're up around 14 to 15%. Some producers are better than others at not showing this on the palate. But others come on like - dragon-mouth! People I work with over time find that their tastes change and they get tired of those big, rich, heavy, mouth-filling wines. Oh, they're fine if you want something big and exciting, but day after day they become tiresome, and you can find wines more cleanly tailored that grate less on the palate.

FB When America was making that transition from White Zinfandel and Mateus to white wines, Frank Prial of the new york times said that Americans would not soon, if ever, appreciate serious red wines. Perhaps the pendulum has swung the other way? Chefs today complain that patrons order martinis then dive headlong into big Shiraz before they order chowder or shrimp cocktail. Do reds account for more than half your wine sales?
RO I'm sure, especially with our emphasis on Bordeaux, Rhones, Italians. I think we're blessed at BLM with a clientele from Boston's brain trust - students, medicine, law, financial, education - partly because of what we sell. We have a high percentage of repeat business and referrals. People gravitate towards us despite limited advertising; it's word of mouth enthusiasm.

FB Do long-term customers show deep loyalty to honored brands like Guigal and Baumard?
RO For me it's all about building that personal relationship. Getting back to drinking older wines, after one morning meeting in the Loire, we stopped into a small restaurant in Vouvray for lunch. Fish, fresh and salt, was on every menu: we took our cue from that. They offered two 1985 Vouvrays; when I quizzed the waiter, she said she preferred the Marc Bredif Nature. This wine [we're drinking] has some of its golden color, but that was fresher, brighter, a crowd-pleaser, and a delicious match for our food.

FB Older whites can be fascinating. I remember visiting the cellars of Dauvissat and Raveneau in Chablis on an Air France press junket celebrating the bicentennial of Thomas Jefferson's wine route in 1987. These estimable producers opened up some very hoary vintages in amazing condition. I distinctly remember some cru 1959s still tasting flinty and creamy, with citrus and biscuit nose that bore right through Raveneau's chain-smoking his unfiltered cigarettes. Roger, what are your views on educating consumer palates?
RO The idea is to put people in control of what goes into their mouths and under their noses. That got me into the wine education classes. There's a thrill in passing on even small notions of what you've learned to others. I attended seminars of the Society of Wine Educators, when founding member Jim Holsing lived in Western Massachusetts. (Today SWE's a dynamic organization, with links to major societies and wine groups.) After I started at BLM, Fred Ek got me involved in teaching some classes at Harvard University's Center for Lifelong Learning; when that closed I taught at BU. Later I was invited to join the board at Boston University's Elizabeth Bishop Wine Center. I'd worked with Liz at BLM; we'd taught a wine course for a group of her husband's employees. I'll be teaching my two-hour 'Wine 1O1' again this fall at BU. I use common food samples hidden in coffee cups to focus their attention on various aromas and then to identify and discuss them. I keep it to basic categories. They liked it enough to ask me back.

FB Finding the descriptors and olfactory analogies is the wine writer's toughest job.
RO Exactly. Getting tasters to discuss and decide these things with strangers for just one night can ease them into talking wines over with friends and family the next time. Opening conversations is the thin end of the wedge.

FB Why does this work better with wine than with beers and spirits?
RO It doesn't! Brewers have these conversations all the time with their staff, and I have a friend whose ability to discuss single malt scotches is poetic. It's a matter of finding people to talk it over with.

FB Roger, what do you count among your best successes?
RO The sustaining satisfaction comes in doing missionary work, spreading the good word of what's in the glass, at table and with friends. My conversations with people today are authentic, based on their needs. A couple of customers came to me to build and develop a wine cellar, after they had admired the display in our rare wine room. Our conversation lasted a year before they presented me with a budget. I came up with a proposal, they adjusted it, I suggested modifications, phasing. Only then did it become a real business transaction. They weren't especially wine savvy, but had had good wines and good memories, and came in with minimum standards for everyday wines and special occasion bottles.

FB When it comes to advising on wine cellars, you certainly have first-hand experience.
RO Ha ha! Yup, I've built two of them myself!

FB What do you tell young professionals who want to stock a 5OO-bottle cellar, like, right now?
RO Slow down and draw up a plan! Seriously. I'm not a good salesman for the quick fix. I could write up a pro forma invoice and start pulling cases, but that's not a good response. Dialogue is essential, in any case, with friends and buyers. And the education is mutual, on-going.

FB So in a sense, a good wine salesman is an olfactory shrink?
RO Well, for that matter, so is a fishmonger; look at Alan Wulf [of Wulf's on Harvard Street in Brookline] Alan loves building on your knowledge, sharing enthusiasms, calling your attention to specialty items. When I first came to BLM, I knew no more about wine than someone who'd taken a few wine classes and read a few books. I hadn't tasted a huge amount of wine. So I was listening to my customers for another reason - they'd tasted a lot more wines than I had! Many were well-educated, well-traveled guys like Frank Peterson, Robert Hutton, Bob Levey.

FB Some customer base!
RO In the 197Os, I started running my own monthly tastings in our Brookline Village apartment. My first was white Burgundies, Pouilly-Fuisse to Montrachet. Another was a vertical of Chateau Montrose, the key entry being a 1918. I'd just post a sign-up sheet at the store and people would add their names. An energized circle of non-trade enthusiasts were running their own tastings - one guy had a horizontal tasting of scores of 1961 Burgundies over several weeks. When the 1966 Bordeaux arrived, George Buehler hosted a comprehensive series: that was an education. Tony Newcomb ran huge tastings of Italian wines. You could do it then, wines were more affordable.

FB Sure. Remember those marvelous distributor-sponsored Boston Sommelier Society tastings? And Pierre Seronde's semi-public Serpette tastings, where a $25 subscription would get you a sip of 6O Burgundies! Let's not even go there, Roger. How has the internet changed BLM's marketing?
RO We've largely abandoned print newsletters, only one or two a year. It's mostly weekly e-mails now. Our e-letters are not so much 'buy-now!' direct offers - though we package in those pitches - as they are specific tasting notes from the previous Saturday's wine-tasting, availability quantities and reiterating contact information. The style of the tasting notes is immediate, in the present tense; I'm really tasting the wines as I write. Some customers respond to the notes; others come in with their lists of Robert Parker 9O+ wines. Loyalty to Classic Wines' portfolio (Lurton brothers, Giuseppe Mascarello, Guigal, Baumard) was a decision BLM made [after Classic was sold] because customers knew where they could find those brands. Fred's whole idea was based on a culture of stability. He chose those suppliers almost always on the idea that they would grow together. He didn't always guess right - Guigal dualed to Boston Wine - but Classic abandoned Sutter Home rather than get on their saturation bandwagon. But they were producers interested in measured growth and quality, rather than growth for its own sake. Today, while making changes at the store, Lisa Miller Ryan still shows interest in producers she visited on her first trips with her mom and dad [Classic Wines co-founder Burt Miller]. Lisa is laissez-faire, a people person.

FB What are some of your favorite wines over the years?
RO I tend to be Eurocentric. I love Chenin Blanc (Vouvray, Anjou). Riesling's a go-to grape, especially Alsace and lighter, dryer Germans. I also have fond memories of the Remoissenet wines that I was 'raised' on. I tasted the Bourgogne Blanc, especially Rejane, and it grabbed me; I've still got some half-bottles going back to 1978. This wine spoke to me in that voice, akin to those three-dimensional attachments, where a wine lands on your tongue and fills your nose. I recently tasted a 1997 Leroy Bourgogne Blanc that reminded me of Remoissenets of old. Recently Verdelho (Chapel Hill from Australia) struck me as having a Savennieres like quality. Florent pulled out this separate bottle - Verdelho, brought to his area by a local grower 15O years ago, vines from Madeira. It was never accepted, just a bastard grape blended in with the Chenin. He thought it worthy of being vinified and bottled on its own, and, French wine laws being what they are, he had to set up a paper company to do it. It's too much of a niche item to export, but it knocked me off my feet that he'd go to all that trouble. That's the kind of mania that we love in Randall Grahm [Bonny Doon]! Think of his Refosco and Charbono. Yes, I like all kinds of red wines, and find great pleasure in discovering an 'obscure' varietal or appellation.

FB Any pet peeves?
RO Corky bottles. With screw-caps there's no need for that.

FB Name one promising new (and old) world region.
RO Argentina: I love their versions of Torrontes and Bonarda. Spain's Grenache wines packed with strawberry-like fruit.