archived

FeaturedArticles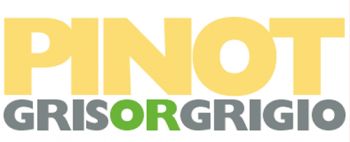 Article By: Sandy Block, MW
The dramatic increase in the popularity of Pinot Gris over the past few years has vaulted it into second place among the white grapes that Americans choose most frequently, right behind Chardonnay. The vast majority of the bottles, however, are labeled Pinot Grigio and imported from Italy or produced in the US with that name. What is the difference between Pinot Gris and Pinot Grigio? One of emphasis and style, rather than genetics. They are the identical grape. The Pinot Grigio that has taken the market by storm, however, constitutes mild background music compared to many of the wines labeled Pinot Gris, which are more thunderous in personality: fuller, deeper in color, more unctuous in texture, and dramatically flavorful. Outstanding examples of each type are currently available in the market and though it's possible that the rage for Pinot Grigio might at some point translate into increased demand for Pinot Gris, there are as yet no signs that this is likely to happen because people tend to choose one versus the other for different reasons.
Why if the grape is the same would there be such disparity in the style and flavor of Pinot Gris versus Pinot Grigio? Much of the differentiation is directly attributable to such an esoteric viticultural concept as timing of the harvest. In Italy it's standard to pick the grape early, before it has fully matured, changed color or developed much in the way of distinctive flavor. The goal is to produce a wine that is light, crisp, clean, and refreshing without strong aromas. Much of the character develops after fermentation and during aging on the yeast lees. The grapes for wines labeled Pinot Gris, on the other hand, tend to be harvested much later, after the grape has had an opportunity to express its full potential for ripeness. The classic Pinot Gris originates in Alsace (the grape is actually from Burgundy, where it's known, confusingly, as Pinot Beurot). Most often Alsace Pinot Gris has deep colors, a rich texture, and a relatively spicy personality. "Gris" means gray in French, and when allowed to mature the flavors can be dramatically expressive. Because Alsace is cool in climate but very dry throughout the fall, the harvest is often stretched out almost 'til winter so when the Pinot Gris grape is finally picked it will have developed a full complement of fruit and spice flavors. Among the other areas of the world that have specialized in Pinot Gris production, such as Oregon and Sonoma's Russian River Valley, there is a similar moderate climate profile but an elongated growing season that helps the grape achieve greater ripeness.
While there is some overlap, tasting Pinot Grigio and Pinot Gris blind to determine which is which is not very challenging because the differences are not subtle. The following moderately priced wines are the composite winners of the most recent blind tastings I've conducted in both categories. A few overall comments: while US wineries that label their wines "Pinot Grigio" are emulating the Italian model, I have yet to taste one that struck me as anything other than bland. Many of these wines, however, are selling extremely well. Regarding prices, does it pay to spend more or can you find bargains? That depends on why the grape appeals to you. Price in this category is largely a reflection of yield. The more tonnage per acre that is harvested the lower the price and usually the more dilute the flavor. So you do get what you pay for. But if you're looking for a mild, pleasant refreshing wine, you might be better off with the lighter, lower priced wines that fit this flavor profile moreso than wines that are concentrated in flavor. If you're attracted to the riper, fuller bodied and more flavorful versions you will unfortunately have to pay up to find satisfaction. The wines noted mostly all fit into the middle category. Few of the under $1O Pinot Grigios made the grade and the better Alsatian wines have mostly crept above the $15 cut off point. The wines, at right, appear in ascending order of preference, which for me essentially means that they are listed from the lightest to the fullest flavored.
Montinore Pinot Gris Willamette Valley Oregon, 2OO5 $13 Oregon has embraced Pinot Gris as its flagship white grape. Interestingly enough, it is illegal in the state to label the wine "Pinot Grigio" to avoid confusion with the Italian model. Deep yellow in color, with bronze tints and smoky vanilla, ripe apple and allspice scents, this wine is quite fruity but dry, with a clean citrus tang in the finish. It's a fine aperitif and would go nicely with creamy soups and chowders.
Tenuta Ca Bolani Pinot Grigio Friuli, 2OO4 $11 This year, as often in the past, the best Italian Pinot Grigios all seemed to originate in the far northeast of the country. Friuli Pinot Grigio tends to be more concentrated and aromatic because of the cool hilly conditions, particularly in the most eastern part of the region. Produced by Zonin, one of Italy's largest producers, this wine is quite perfumed with orange, floral and sweet spice fragrances. It has a mellow, smooth texture and the flavors are ripe, with sweet lemon, apple and melon fruit, but also nice crisp acidity. Much more flavorful than its price would indicate, this is a wine for lighter fish, such as filet of sole or schrod.
Volpe Pasini "Grivo" Pinot Grigio Colli Orientali del Friuli, 2OO5 $14 Another stellar effort from one of Friuli's top wine estates, this Pinot Grigio showed a degree of spice and vanilla on the nose that was quite appealing. Creamy and lush, with ripe mineral-accented fruit and a subtle but tangy finish, this is an all purpose wine that has enough flavor for the Pinot Gris drinker but is not overwhelming for the classic Pinot Grigio taste. Outstanding balance and a fine complement for all manner of seafood dishes.
Bodegas Jacques & Francois Lurton Pinot Gris Valle de Uco, Argentina, 2OO6 $8 Long name for a short price. Pinot Gris from Argentina? This wine falls squarely in the extreme bargain category. What's special about it other than the classy bloodlines (the Lurton brothers are Bordeaux royalty who saw the potential in Mendoza and purchased over 3OO acres of vineyards over ten years ago)? The wine has an herb-accented green apple aroma and a lovely soft texture. Round and smooth, with peach, sweet herb and ripe apple flavors, it melts in your mouth. Lovely for sipping or pairing with fresh sweet broiled Cape scallops in season.
A to Z Pinot Gris, Oregon 2OO5 $13 A to Z stands above the pack of somewhat lackluster moderately priced Oregon Pinot Gris in this vintage. Ripe and flavorful with deep straw colors, it has a slightly tropical honey-accented scent, along with the more classic apple like fragrance. The juicy acids are refreshing and the texture quite creamy. A very sensual wine and a fine choice for salads featuring avocado, cured meats or seafood.
Marco Felluga Pinot Grigio Collio, 2OO5 $15 This wine has showed its beautiful Collio pedigree in blind tastings before, but it definitely proved the standout in this round. Ripe and penetrating aromas of golden apple, pear and yeast mingled seamlessly. The rich creamy texture was balanced with penetrating acidity and a hint of minerality with the whole package wrapped up in a nicely tangy finish. A Pinot Grigio for fish drizzled in olive oil and grilled with herbs.