archived

FeaturedArticles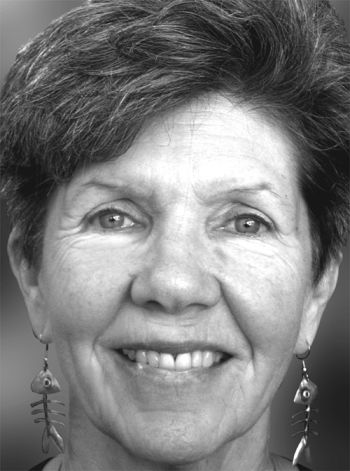 Article By: Fred Bouchard
PENNY KNAPMAN • 64 • Owner/Buyer • The Epicure, Chatham, MA

---

The Epicure on Main Street in Chatham opened as an S.S.Pierce store in 192O; Penny Knapman is only its fourth proprietor. In a small town with seasonal dips and a big inventory, how's a gal to run a mom (no-pop) shop? Penny gets by with big 'ears', quick eye, ready smile, capable and loyal employees, and good old Yankee virtues of grit, gumption and patience.

---
MOTHER of INVENTION My background's not wine and spirits, but sportswear retail, for Filene's in Boston. On the Cape, I managed a country club and sold real estate, until a lawyer asked if I'd like running a liquor store. Initially I said, 'No!' - but I've come a long way in 15 years. I've been pretty much on my own since 2OO3, when I bought out my [business partner] Bruce Cole [today Dreyfus-Ashby's Northeast rep]. Bruce is detail-oriented (I'm not) and the landlords upped the lease.
ALL in the HEAD We have a large inventory all in our heads. We've never computerized or bar-coded. Eric Hartell just retired after nine years but still comes in Tuesdays and knows our inventory cold. With his amazing memory, he's managed our stockroom beautifully. Eric tells me in a trice: 75O wine SKUs, strong on Pinot Noir - 32 from the US and 3O from France; 37 Champagne and Sparkling labels; reds from California, Bordeaux, Spain, and Italy, as well as a large display of ports and dessert wines. Spirit leaders: 48 Scotches and Single Malts and 65 vodkas. About 5O beers in the walk-in.
SURFING the WAVES The seasonal peaks are summer (when school's out thrrough mid-September), then decreasing peaks around Columbus Day, Thanksgiving, The Holidays. Chatham's a beautiful place in the winter, so there's weekend trade year 'round, but it's slow. Some retailers vacation in March, though there can be ripples around Easter and Memorial Day.
NO SALES I don't market; I've never done sales. We give 20% off on cases, and that big zinc bucket's for bin ends and closeouts. I don't change my prices seasonally. I tried advertising, but it didn't work. You have to advertise all the time, and then you're competing with discounters. I don't try to compete with the chains, with their 50-case drops. In the center of town, people just drop by. I have my solid clientele; people know I'm here.
PINOT EVIL We've had deep Pinot Noir shelves for years, since long before Sideways; our customers know them. Some of the favorites: Acacia, ZD, Oyster Bay, and a new Limoux, Domaine Brunet, is cool-climate and nice. Lighter reds, like Rhone blends, are doing well; Steven Vincent's Crimson is a best seller here.
HOT PROPERTIES Spain is on fire these days: people are getting wise of Tempranillo and juicy Grenache. Italy is always on the rise: people are vacationing there, and the wines just get better and better. Not so much French wine these days: at first it was a political statement, but then the other European Union nations have just trumped them. So while France is say, stable, Portugal and Argentina are on the rise. And, again, higher end in general.
HOT VODDY I've got 6O vodkas, because everyone's buying all of these flavors. They're coming in with recipes and lists of this and that. I think it's just a cyclical trend, one we're on top of, both through Boston and New York customers coming in and salesmen making us aware of what's coming out. It started last year, and now cocktails using flavored vodkas are going crazy. Gray Goose, of course, but this new one is moving - Zyr. Hot gins are Hendricks, Miller's and Van Gogh's with their fabulous flavors (double espresso, chocolate). Patron outsells all other tequilas.
HOT WHITES People are discovering Pinot Grigio, and we have the full array [over a dozen, from Cavit to Felluga, Lageder, etc.] Sauvignon Blanc - so great with our local fish and shellfish - is cutting into Chardonnay, but again, it's New Zealand over Loire, California over Bordeaux Blanc. Those lively whites from Portugal and Spain - Basa, Rueda, Albarino - are catching on. As people travel more, they look for wines from countries where they've been, or when hosting visitors.
LOCAL BREW We push our local beers: Buzzard's Bay, Whale Tale (Nantucket, very big here!), Ipswich Ale, and Smuttynose mix-pak.
BEYOND BOTTLES Tina handles the register and takes care of gifty items and knicky-knacks - wine bags, bottle stoppers, corkscrews, and fun things. That makes us more than just a liquor store, and gives [non-beverage buyers] something to browse over when they come in. Chatham Pottery, four miles away on a back road, consigns their [handsome blue and beige] pottery in our [second] display window. They came to me years ago; it's a good fit, because, as you know, you can't put wine and spirits in a sunny window. So, sure, a good chance for both of us.
SHARING SPACES If I need a case, I buy a case. I won't take the savings on a five case drop because my storage is limited and I don't stack. Shelf space is always a trade-off between this and that. On my metal racks, I often split wines 6/6, or 4/4/4. Salesmen know this, and don't usually suggest drops or insist on my buying this wine to get that wine.
HELP the SMALL GUYS Distributors could give small shops a discount on small drops. I support seven suppliers (four of them big ones), so they might give me a break. Sometimes sales people can tack on some out-of-stock wines, so you can make your cases without buying a lot of wines you can't use. It'd be nice if they supported their products in the store. I'd like my suppliers to run more wine tastings than they do; I'd like to have one every Saturday. They're all busy, too, but sometimes they'll send out top managers [to spell] the hustling salesmen. They certainly will support my opening a bottle on the counter, but [laughs] I often forget that!
CHATHAM DINING FAVES Dependable year 'rounders are Pisces (tiny), Buca (just over the Harwich line), and around the corner is Number One - The Impudent Oyster. Last night there we had Mietz Cellars (Sonoma Coast) Pinot Noir with three different entrees - sole, cod and a beef dish. Chateau Gruaud-Larose (St. Julien) or a solid Cote de Nuits Villages with a good beef tenderloin is certainly another favored dinner.
AESTHETIC TOUCH We consistently label spirit bottles on the cap, and wine bottles [most displayed in steel racks] dead-center below the front label. It's easy, looks harmonious across the floor, and makes a good first impression. I'm very specific about that when training new staff. I've had an eye for displays since my retail career at Filene's. I guess that's what I'm told is the creative Aquarian in me coming out. We put out a set of wooden boxes up-front with 1O facings for wines that we're promoting. As for display tactics, we do display gift notions year 'round: hand-pressed wine bottles flattened into cheese trays; wine carriers and picnic packs; hand-panted boxes for special bottle gifts; coasters and other wine-related beach items. Other non-wine items are hand-carved birds and the Chatham Pottery.
FAVORITE PAIRINGS Spanish white (Viura, from Muga or Protocolo) with local shellfish. Juan Gil red - our "Spanish Silver Oak" - that goes with most everything: cioppino, most meats. I'm hot on Spain, but I often recommend Graves, Sancerre. Veuve Clicquot is no doubt our best-selling Champagne, but I love Argyle (Oregon) and Prosecco (Mionetto, Zardetto). Bubbly and oysters is nice.
LAST TRAVELS A few years ago, I went on a wine trip to Spain and Portugal - Jerez de la Frontera and Porto. I was impressed with the foods, wines and the people. We visited many smaller producers who showed great enthusiasm. We also visited Alsace, with a day in Burgundy - I'd drink those wines anytime!
NEW OWNER ADVICE If someone opening a new store asked me, I'd tell them to be easy-going, open and conversational with customers. Don't try to force anything on them. Be informative and listen; learn from your customers (and your suppliers). Keep the shop neat, pleasant and a fun place to be.
PHILOSOPHY Customers tell me, "You've never steered me wrong!" They think I'm smarter than I really am. I tend to do things instinctively, without a thought. Yet I do have their trust. I'm on the floor all the time and love the customer interaction. I listen, and let them know that they're important to me. I consider my regular customers as my friends.