archived

FeaturedArticles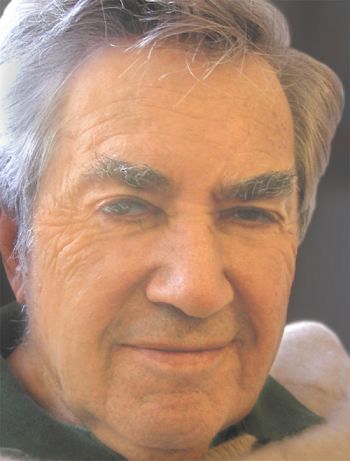 Article By: Fred Bouchard
BURT MILLER • 8O • CEO, Brookline Liquor Mart & Millesimes Fine Wine Traders • Allston, MA

---

Fellow philanthropist Ray Tye of United says he's "positive, respected." Associates call him "one of the last of the nice guys." Mike Brody of M.S. Walker said he's "a pioneer and a Godfather of the wine and spirits industry." By any standard, Burt Miller is one of the first upstanding men still standing in the Bay State beverage business. Measured of speech and deliberate of actions, the recently octogenarian Miller is dignified, steadfast, courteous. Self-proclaimed as "a quarter-retired", Miller has lately formed a new wine import house and celebrated his 55th anniversary with his wife Nesha. Still vibrant and sharp, the lifelong bridge plays his cards close to his chest also in interview.

---

BEGINNINGS My initial inspiration was about 57 years ago I applied for a job here. My late father-in-law, Irving Ruby, hired me, and I've been here ever since. Irving Ruby was one of the first to import lots of Scotch whisky. During that time, some 3O-plus years ago, a gentleman and former partner of mine, Fred Ek, and I created a company called Classic Wines Imports. Fred's palate for wine was as good as anyone's I know. We created Classic to cater to the small but badly neglected vendor and on-premise restaurant. You'd go into most wine stores and see a good product that was not well-dated or presented. I thought there was a huge market for it, of which there was.

CLASSIC BOOK Of the producers that we stood behind, the number one and best of all of them was Marcel Guigal. Guigal, Fred Ek and I - Fred continuing more so than I - became very good friends and respected each other. As a matter of fact, his son Phillippe worked with me for a short period of time. Then there's Schramsberg California Champagne; Jack Davies insisted that his product be treated the same way as Champagne from Reims from start to finish: cuvee, bottling, riddling, transport. At that time we had Jim Pedroncelli, Joe Heitz, Hank Wetzel of Alexander Valley Vineyards, David Stare of Dry Creek Vineyards. A large number of small boutique wineries were doing well for themselves and experienced growth, and they did well with us. We were happy to have them because of their attention to the excellence of product, and their attention to us as a wholesaler.

GOOD TASTES When Fred and I went to Europe in the early days, we'd start tasting around eight or nine in the morning and taste several hundred wines. The similarity of our tasting notes and selections afterward was unusual. I don't believe in brown-bagging and blind tasting. I like to see what I taste and taste what I see. When I tasted wines it was less for what I enjoyed personally than what I thought the public might enjoy. I still enjoy tasting new products; we wouldn't be offering them if we didn't think they were appropriate.

OUR ADS, OURSELVES Thirty years later I sold Classic to the Martignetti chain and came back to my original store and started to recoup the business. Our business was to work with the consumer - or again, the small storefront restaurant - and create a product line most appropriate for them. Disregarding the heavily advertised products, as I thought that somebody would have to be paying for the advertising. If we could work on the products ourselves, we could eliminate a huge cost. And it's been somewhat successful. We weren't forced by a wholesaler to buy and resell product unless we believed in it. If we believed in the product, well fine, it would work well. Not to say that we didn't believe in other products, but just that if there were an approach where we had to give this to get that, that was not an approach that I appreciated working with. And while there were then some 2O-plus major wholesalers in the state, now there are probably closer to six.

STARTING OVER In the future I hope to continue somewhat that process we had at Classic through Millesimes, this small wholesale company we have in Allston with Chris Minchin and my daughter Lisa Miller Ryan. We're planning the very idea of working with the catering clan, who I don't think have drawn sufficient attention as an important segment of the industry, and the small boutique restaurants. The tasting we held at Newton Marriott [October] was a small kickoff of what we hope to do. If you take the universities, if you take the country clubs, private clubs such as The Harvard Club, University Club, Algonquin Club - they are useful to the large wholesaler in a minimal fashion, insomuch as they can't give them the time and the appropriate service. I hope to be able to do that. Any ways we can help the consumer, the on-premise and off-premise licensees - that's where I want to be. I don't want to be the largest seller of XYZ product through heavy advertising. I'd rather put the advertising dollar into the bottle, so the consumer has the betterment of it. You as a long-standing customer know all of this!

DUMB LIKE FOXES We've begun a venture with Wines for Dummies. Many of us know that the books are available, the authors' wine knowledge is deep, and the writing is very good. We have created a small division to work for products selected for the Wines for Dummies in conjunction with the authors. We're still working out the details. Retail stores who've asked to be a part of it are doing very well. You have a source of tasting that is, in my opinion, second to none. Mary Mulligan is as highly ranked a winetaster as any in this country, and her associate [husband Ed McCarthy] is very knowledgeable. Lisa, Chris, Roger Ormon and my staff have a pretty good knowledge of the product. And the concept is a good one. The unusual part is that the wines we've selected have been [twice] well-received before we make a final cut. We hope that will be successful, as with Clearly Art glassware and Wine Saver.

CLASSIC PRINCIPLES Our new venture is more of a continuation of what we've done, but I'm putting my money where my mouth is. You can't do it all, but we're doing what we can. My previous book might've had 3-4OOO SKUs; I want to keep it to something more practical. Don't forget, when I sold Classic, we had close to 1OO sales people; today at Millesimes we have just four: Chris, Lisa, Aaron Tabor and Jeff Szczesny. The basic principles we followed at Classic I wish to extend to Millesimes. Chris has lived in Italy and worked for us at Classic. We'll see what happens. We'll have holes, sure. But we're looking at South Africa, South America, Spain, Italy. There are a lot more great product available there than from France. One big problem is the Euro; it went up again yesterday. 47% - that's a big cut.

SMARTEST DEAL Putting my daughter Lisa in association with me in the company. She has an excellent talent and is totally devoted to the business, not unlike myself. We started well with Remoissenet and Guigal in France and boutique California wineries; we were one of the more successful companies in this part of the country. We worked well with Tony Spinazzola, who went to California with me; I was the founding director of the Spinazzola Foundation. We were happy to do these things, and it was part of my enjoyment in the business.

FAVORITE WINES & DINES Any wine that's available. It's not what I like, I'm tasting for the consumer, not for myself. My cellar's no longer what it used to be: I still have many wines from Joe Heitz, Marcel Guigal and Jack Davies. But now I mainly drink off the lists of various restaurants. I've always enjoyed the cooking of Michael Schlow and Lydia Shire, but there are many good chefs around now.

CURRENT INSPIRATION I take ideas wherever they might occur; if I think I like the concept, I take it from there. No specific situation, guidelines or entities, as such. If I see some nice advertising, I key into that. You pick it up as you go along. They're all important: you take what you like out of context. It doesn't always work, but you try.

WHOLESALERS' GUIDELINES Honesty, integrity - and fair marking. I'd try to buy at a little bit better price so I can give it to the consumer. We had our years with spirits of being a so-called 'cut-rate store' but that didn't relate to wines. I have lots of wines we buy at closeout or other situations available, but it's not a principal part of our business. You have to be competitive, of course, but we did not pursue those to any great degree.

OLD GUARD There are a few of us old guard left, World War II veterans: Ray Tye, Ray Kaplan, Marty Siegal, Donald Corey, Chris Gasbarro, Bobby Selby. These are not our formidable opponents, but really friends and associates.

ON-LINE SALES We're working on it. I'm a one-finger typist and not computer-literate, but we've got someone working full-time on the web site. We were one of the few who had a decent web site and we're getting back to that level. Roger Ormon's doing a great job with that newsletter.

HOBBIES It's basically golf and bridge today. I still recall numbers, prices of what I'd paid for wines over the years. When I play bridge, I count cards and spots.