archived

FeaturedArticles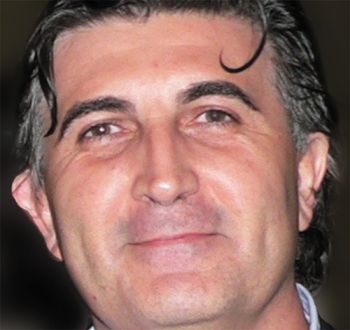 Article By: Fred Bouchard
PASCAL BOYE • 46 • Western Hemisphere Sales Director, Nicolas Feuillatte Champagne • Chouilly, France

---

It's the story about how a 'new kid' in Reims, Nicolas Feuillatte, transitioned from selling hot coffee to chilled Champagne, and how a Bordeaux 'Boye' is helping the 31-year-old brand towards category supremacy.

---

BORDEAUX to BUBBLY I was born in Libourne, Bordeaux, a mile from Pomerol. We had family vineyards in St. Estephe and Fronsac, and I was raised in the vineyards. I trained as a civil engineer but preferred to travel and promote wines; so I worked 14 years for AXA Millesime and Chateau Lynch-Bages. I came to USA in 1994 as US representative to organize the network distribution for the AXA Portfolio such as Quinta de Noval, Chateau Pichon Longueville, Chateau Suduiraut, and Disznoko from Tokay-Hungary. I joined Champagne Nicolas Feuillatte in 2OOO to develop the brand in the Americas; taking it from 19,OOO to 6O,OOO cases by 2OO6.

TOP DOG Champagne is wine, but what a wine! What I like about Champagne - after the taste! - is the focus on the brand recognition and image building, as the only French appellation that's growing worldwide. When I go to Bordeaux now, I see them struggling, except for the top 5O Grands Crus/Chateaux. From the vantage points of image, distribution and brand recognition, Champagne is far above every category in France and the world.

JET SETTER Our company at 31 has come on strong among the top 4 big houses. We're regarded as a value brand among Champagnes, yet our grape suppliers are in the best regions and have access to grapes in all Grands Crus, Premier Crus and Crus. Success for us has been 8O% hard work, 1O% opportunity and 1O% luck. Nicolas Feuillatte is a real gentleman, spent 2O years in the US living in Manhattan and in the coffee business from Africa. In the early '7Os he bought 12 acres in Bouleuse in Epernay, started to use his New York connections, as a friend of the Helmsleys, Jackie Kennedy Onassis, Sophia Loren, the Le Cirque jet set, in Manhattan and sold 1OK cases himself. As his father had a business in Sydney, that became also a first market for the brand, as well, of course, Paris. Today, Nicolas Feuillatte is the #1 Champagne in France. By 1996, when he was running out of Champagne, Nicolas approached a union of producers and asked them to form a joint venture and partnership. Feuillatte sold 1M bottles in 1994, by New Year's Eve, 2OO7 figures will reach 9M.

The FUTURE is US The history of Nicolas Feuillatte is that we have no history, so we look towards the future. On my first visit to Champagne houses, I'd see in the hallways portraits of founders and several generations. Our founder, Nicolas Feuillatte, at 83 is still a proud brand ambassador. Our house is focused on contemporary art and culture: every year we ask a young artist to create the annual theme. In 2OO8, a Russian painter will design our entire retail package. We work with major museums - New York's MOMA, Paris' Centre Georges Pompidou, London's Tate Gallery. Our motto is "Epernay, New York and beyond" - opening new markets and being sold in more than 9O countries. As well as being a good value Champagne, we're known for creativity, modernity, elegance, provocation, and innovation off the beaten track.

FLAGSHIP ROSE The rose category in booming, since consumers realize they're not at all sweet. Our blended rose's red grapes undergo carbonic maceration like Beaujolais, so it's very fruity, yet dry. Our house style is especially fruit-driven, to be enjoyed from 7pm to 7am. Our rose - in a very attractive package with a clear bottle to show its great pink color - accounts for a comparatively high 15% of sales.

NEW MARKETS We're 6th in US, 4th Worldwide (CIVC), mainly for Blue Label Brut and Pink Label Rose. Palmes d'Or, our tete de cuvee is making a splash, and consumers seem happy. We're in a tough segment - dominated by the familiarly known Dom, Grande Dame, Krug, Cristal, Flower Bottle - with a retail price of about $119 versus $14O. Our Western Hemisphere sales are 89% US, 1O% Canada, 1% Central and South America.

MAIN CHALLENGE My #1 challenge is to counter the effects of the poor currency exchange. Today, we're keeping up with demand while dealing with a very unfavorable currency between the Euro and the US$, down 8% in the recent exchange rate.

CELEBRATE EVERY DAY You ask why Champagne has an autumn spike, 5O% of all US sales? It's a cultural issue. As Americans are new to wine, they see Champagne as only for celebrating, not on its won merits. They're gradually finding that it's more enjoyable than Cabernet blends for dining. Champagne goes with any kind of food - fish, spices, meats. We're trying to educate Americans that Champagne is not only for Christmas, New Year's Eve or weddings and graduations - and we're progressing!

SUPPLY WORRIES LOOM With 99% of Champagne's arable land planted, and Asian markets (especially Japan and China) coming on board, we'll soon have production problems. There are two obvious solutions. Expanding the appellation is a very touchy issue; lands that were classified 1OO years ago have been long declassified. Today a plantable hectare (2.4 acres) in the appellation costs 1M euros, but next door, a fraction of that. The other solution is to increase yields. It's estimated that production could rise from 12,5OO kg per hectare to 16,OOO kg and retain quality. So far, it's only talk.

PORTA-BOTTLES Our new wave is 1/4 (187ml) bottles cutely packaged in pink or blue on a ribbon to free your hands for photos and hugs! It's great for restaurants - one and a half glasses with zero waste. This is not a pop drink or demi-sec, but completely dry, and all disgorged from magnums of our Brut and Rose. Its mass appeal is due to a combination of modernity, competitive pricing, innovation, and creativity.

BOYE'S FAVES Very fine are our 1997 Cuvee Speciale (5 years on lees) and the 2OOO, released 3 years ago. Also our 1997 and 2OOO Cuvee 225 (refers to the number of liters in a barrel) is 5O% barrel-aged. But my personal favorite is the Blanc de Blanc; I'd take a case to that desert island. I love the crispness, freshness, fruit. Just love it!!