archived

FeaturedArticles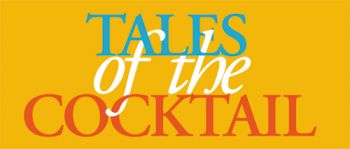 Article By: LIZA WEISSTUCH
Indie music fanatics have the annual South by Southwest music conference. Movie buffs have Cannes - not to mention Sundance and Berlinale and Toronto. Socially conscious politicos and heavy-hitters have the World Economic Forum in Davos. And foodies have a virtual harvest of gourmet festivals around the globe to pick from annually. Sure as ten dimes will buy you a dollar, you can bet that at each of those jamborees, a cocktail - or three - has played a part in helping ideas become marketable products and ensuring deals get sealed. In the past half decade, the cocktail has arrived - or, as many would argue, returned - to take the spotlight at a conference of its own in New Orleans.
Celebrated its fifth anniversary this past July with a remarkable turnout of about 12,OOO, up significantly from attendance in 2OO6, which founder and organizer Ann Rogers estimates to be between 9OOO and 1O,OOO. If anything, that jump suggests the substantial - and rapid - surge of interest in liquid culture and its legacy.
Among the cocktail cognoscenti at the five-day gathering were the planet's leading mixologists, authors, scholars, consultants, and spirits industry innovators (none of which are mutually exclusive). They led seminars and tastings, moderated panels, offered demonstrations, prepared menus to pair with multi-course dinners, and judged Iron Chef-style cocktail shake-off. The rest of the crowd that kept the conference HQ, the historic, elegant Hotel Monteleone, as bustling as a train terminal at rush hour, was comprised of a diverse array of bar keeps who refer to themselves by an equally diverse range of designations: mixologist, bartender, bar chef, liquid architect, liquid engineer. Mingling over cocktails at all hours, they swapped techniques, tips and trivia, stories from the trenches, and insiders' secrets. Gadget recommendations and thoughts on ice were called for as frequently as another round. And if there is anywhere to accumulate arcane imbibing lore or get a revealing glimpse of what trends lie ahead, this was it. If bar shows are analogous to the frenetic college years of information accumulation in the cocktail world, this is the more intensive PhD track.
Past, as they say, is precedent, and given the historic thread that ran through a number of the sessions, it's understood that any noteworthy barkeep ready to shake up a vintage tipple better have the story of the cocktail's heritage as easily accessible as the proper glassware. At one of the first day's sessions, "Revolution to Evolution: the Story of the American Cocktail!" (exclamation point included), Robert Hess, founder of the comprehensive website drinkboy.com and self-dubbed "mixology research engineer", led a panel of industry experts, including several of the Museum of the American Cocktail's founders - Dale DeGroff, Ted "Doctor Cocktail" Haigh and historian, author and Esquire drinks correspondent David Wondrich. Equipped with lyrical nuggets exhumed from vintage texts and tarnished relics he nervously passed around the room, Wondrich chronicled the progression of bar tools and cocktail-making staples, from "the merry rap of the toddy stick" to the introduction of ice in the 183Os and 4Os and from the use of "sugar sifters" (read: scalloped spoons) long before the advent of strainers to the introduction of paper straws ("macaroni sticks") and the emergence of stainless steel ("a real godsend for bartenders").
The history lesson got more in-depth the following day at "Cocktail Family Tree". Wondrich took the helm on this one, leading a panel that guided those packed into the grand room through the evolution of imbibing, beginning with the widespread popularity of applejack and rum in Colonial America. Early obsessions with monstrous bowls of punch dissolved when forward-thinking bartenders began experimenting with glasses in which they constructed sours and fixes, then daisies and fizzes. Along came Jerry Thomas, about whom Wondrich recently wrote a biography (Imbibe!: From Absinthe Cocktail to Whiskey Smash, A Salute in Stories and Drinks to "Professor" Jerry Thomas, Pioneer of the American Bar). Hence, the golden age of the cocktail arrived. Prohibition, of course, dulled its sparkle, but Jim Meehan, of Gramercy Park and Pegu Club, went for sly amusement, infusing what's often looked upon as the excessive absurdity of the go-go 197Os and 198Os with a bit of sensibility. "Cocktails have been getting more and more serious lately. It's gotten to a sort of rarefied place," he said professorially. "What shooters bring to mind is the fun that cocktails should be."
It's official. Absinthe is back. One of the most crowded sessions was led by Ted Breaux, a chemist and fastidious absinthe enthusiast who, after years of research, is producing Lucid, the first absinthe to be legally imported to the US in 95 years. The Veridian Group, an entrepreneurial Manhasset, New York-based spirits company, was created specifically to take on the challenge of bringing absinthe in the country. "It was like David taking on Goliath," Ted told me recently, referring to the effort to get bureaucrats to see things from a different point of view. It hit the shelves in Massachusetts on November 2, making the Bay State among the first ten states in the country for the distribution rollout.
At Tales, regardless of the time of day, Breaux could typically be spotted surrounded by a swarm of distributors, retailers, bartenders, restaurant owners, and generally inquisitive imbibers. Absinthe? Legal? Doesn't it make you crazy? How can I get some? First, the facts. Breaux insists that the dangerous substance part is unfounded. "All those myths have political and economic roots. We know that chemistry was so primitive back then, you couldn't prove or refute anything. Now because we have information, we have a more reasonable case to present to the US government," he told me. "It's crazy that anyone lend any credence to it." Lucid is produced with grand wormwood, which contains thujone, which was long blamed to be the active substance. Absinthe substitutes like Ricarad, Pernod and Herbsaint, are made with what's referred to as Southern Wormwood, which Ted explains is an entirely different substance, yielding a different chemical composition. He further explained that mass prepared absinthe was harmful back at the turn of the last century because food and beverage controls didn't exist. "That same mentality can be produced today, just today we use safe dyes, controlled types of oils. The quality of alcohol has to at least meet minimum standards. There was a drive to make absinthe cheap and industrial. In urban areas, [producers] didn't have easy access to herbs and other quality materials. In Eastern Europe, [where a lot of absinthe has been produced] there were no stills, just vats for mixing. What's changed since then is that Lucid isn't something that's mass produced."
With popularity come a few challenges though. To ensure the ultimate authenticity of the product, everything is produced in France's Loire Valley, where Breaux can be close to where the herbs grow. He's using 13O-year-old pot stills designed by Gustav Eiffel. In the time between when Lucid was announced and it landed in the market, Breaux saw the demand increase. He equates any attempts to ramping up production to trying to drive cross-country in a 19O5 Buick. "It's a handmade traditional product. I'd hate to see it go into mass production. It's very difficult to do. The question is how to do it without severely compromising or removing the artisanship of product."
George Rowley, founder and CEO of La Fee, headquartered in the UK, was in attendance to amp up curiosity about his absinthe brand. La Fee produces various styles of absinthe in France, Prague and Switzerland. Already available in numerous countries from Europe to the Middle East, it had yet to establish a date for its American unveiling. As of press time, that was still to be determined. But the product has already made great waves around Europe. "My goal back in 1998 was to reestablish absinthe as a category to the drinks industry and enable it to become a standard on the list in any bar, as with bourbon, vodka, gin, or rum. This is now almost reality in the UK bar trade," Rowley wrote in an email. "Education is key - the consumer trusts the buyers to do their homework and present them a fair reflection of any category. This is why we do education and seminars for organizations such as Slow Food in Turin, the Sydney Bar Show, the London International Wine and Spirits Fair, Vinolopis London, and others."
There's just one sticky wicket in the renaissance of classic cocktails: not all the ingredients in recipes found in vintage books are readily available. But it won't be that way for long. (Case in point: absinthe.) In a particularly well-attended session, "Lost Ingredients: Obtaining (or Making) Rare Ingredients for Even Rarer Cocktails" attendees were offered a glimpse - and a taste - of the bounties unearthed by some of the countries most indefatigable foodies and cocktail devotees whose passions have turned them into Indiana Jones-esque huntsmen. Creme de violette, a wildflower flavored liqueur from the Alps that was a cornerstone in several cocktails fashionable around the turn of last century, has long been lost to history on these shores. But thanks to the enterprising import outfit Haus Alpenz, it's being re-introduced along with a smattering of other long obscure items. Eric Seed, founder and principal of the Minnesota-based company, scoured the globe to find producers of products he found a rising demand for in his years of conversations with chefs and bartenders. The majority of his business so far has been with chocolatiers and pastry chefs throughout Europe.
From Rothman & Winter, an Austrian producer, Seed is importing creme de violette as well as Orchard Apricot Liqueur (less sweet than apricot brandy, which has become a stand-in) and Orchard Pear Liqueur. Also in his portfolio are apricot and Pear Williams eaux-de-vie and a trio of nut- or pine- steeped Alpine liqueurs, all of which also come from Austrian producers. Antique cocktail enthusiasts are excited about Batavia Arrack, a product traditional to the East Indies. A predecessor to rum agricole, it's been long extinct stateside, but it was a cornerstone of many punch drinks that date back to the late seventeenth century. To find the appropriate blend for the American market, Seed worked with producers in Indonesia and blenders in the Netherlands. "Boston has a deep base of diverse fine dining and restaurants that are fairly progressive with classic cocktail programs and are interested in serving traditional products that they have confidence in selling. There's a familiarity with products like Nocino [walnut liqueur] and an understanding of the potential and trend toward classic cocktails. It's a strong market - one of the strongest outside New York and San Francisco," Eric said after a visit to Massachusetts in September. "People were quite forward in asking for other products and wanting them as soon as they come to market." He added that accounts here tended to start with an order of at least a case of products like the creme de violette, Batavia Arrak and Alpino Nocino, the latter of which he says was particularly fitting, given the depth of fine Italian dining in Massachusetts.
Bitters, as any cocktail aficionado will tell you, is what makes a cocktail a bona fide "cocktail", according to the earliest printed definition of the word found in The Balance and Columbian Repository in 18O6. Homemade bitters were a topic of much discussion throughout Tales. (House bitters are indeed available in an assortment of bars in Boston and Cambridge, like Deep Ellum, Number 9 Park, and Dante.) But throughout the week, several notable producers announced that additional varieties will soon be hitting the market. Joe Fee, fourth generation front man of the Rochester-based Fee Brothers, disclosed that his boutique-esque label would be producing grapefruit bitters in addition to their already extensive roster of artisanal bitters, which includes old fashion, orange, mint, lemon, and peach. He also unveiled the addition of a spice cordial syrup. (A ginger cordial syrup was recently announced.) Fee Brothers offered the first limited edition of whiskey barrel-aged bitters in 2OO7. They bottled two barrels worth, and the supply quickly turned into demand. In October, Fee told me that at the beginning of this March they're "popping the cork" on three barrels on what I'll call the 2OO8 vintage. There was no formal announcement, but a few people at the conference got their hands on a new orange bitters from Angostura. All were anxious to try it out in cocktails. Look for it this year.
Most attendees were already familiar St. Germain. It hit shelves in Massachusetts in April 2OO7 and in the fall, they were selling about 1OO cases a month in the state, with hot pockets in Boston and Nantucket in the summer. With many industry notables like Simon Difford (of Difford's Guides) and Audrey Saunder, an owner of Pegu Club in New York, already singing its praises, the delicately flavored elderflower liqueur was one of the more buzzed-about new products. Robert Cooper, the third generation member of a distilling family (his father introduced Chambord to America), founded Cooper Spirits International in 2OO6 to produce it. "I originated the idea of an elderflower liqueur for United States and international consumption. All other elderflower products that are available, specifically cordials and syrups, are non-alcoholic," Cooper recently wrote in an email. "In my research I learned from on-trade feedback that elderflower syrups were widely inconsistent and unstable. The syrups were also hard to find and difficult to incorporate into a recipe, as they can easily overpower cocktails." Rob was directly involved in figuring out the sourcing of the fresh elderflower, perfecting the recipe and developing the elegant packaging and distribution strategy. Cooper also sat on the "Lost Ingredients" panel, and he expounded on how the product's legacy drove him as he developed it for the mass market. "Pedigree is often lost on new products. St. Germain has a classic pedigree via French farmers who have been doing this for decades. Lastly, there's increased consumer appreciation and consumption of hand-crafted, high-quality spirits," Cooper wrote. "I loved the fact that it was a flower that tasted like a fruit and had a somewhat storied history as both a cocktail flavor and a health tonic. I soon decided that elderflower lent itself to mixed drinks in a way that is unmatched by any other flavor."
A brand new product introduced at Tales was Absolut New Orleans: a limited edition mango-and-black-pepper flavored vodka. As a philanthropic gesture, the company is donating 1OO percent of the proceeds to Gulf Coast charities.
Don't be surprised if Polynesian cocktails show up in an increasing number of restaurants and cocktail bars in the coming year. A session led by Tiki expert and author Jeff "Beachbum" Berry was presented as part history lesson, part unsolved - rather, almost solved - mystery, as he told of his escapades to decipher the Tiki cocktail recipes created by Ernest Raymond Beaumont Gantt (AKA: Donn Beach), who opened the storied Don the Beachcomber's in Hollywood in 1934. Beach had encrypted his formulas so they couldn't be replicated by his competitors, not least of which included the legendary Trader Vic. If you've ever had a cloyingly sweet Mai Tai that made you swear off tropical drinks, rest assured they're a far cry from the original creations, which, when made properly, have a more sublime flavor - if not presentation. That's largely thanks to orgeat, an almond-flavored syrup, and falernum, a lime-orange-ginger potion, both of which are commonly left out or insufficiently substituted. Fee Brothers produces both. In fact, according to Joe Fee, Massachusetts seems right on target for the Tiki resurrection. "We have a history of largely selling products to the Asian restaurant market - orgeat in particular. Most of what we produce winds up in Boston market," he said.
And so, five days, 3OOO pounds of ice, 725O mint leaves, 484O lemon twists, and 3O gallons of fresh lime juice later, everyone bid a fond, if tired, farewell to the historic cocktail capitol and decamped back to their own corners of the country. People's thirst was quenched, to be sure, but their appetite for offering guests or clients new concoctions and old stories was insatiable as ever. With new products to try, many more to look forward to, lost ingredients to return to their rightful place behind the bar, and vintage recipes to revive, the forecast in the spirits world is, well, wet. And much to the delight of the industry - and discerning customers - conditions don't appear to be letting up any time soon.