archived

FeaturedArticles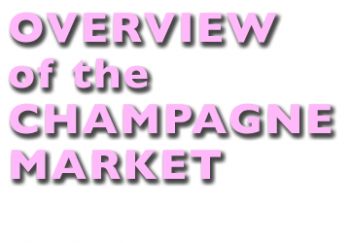 Article By: BILL NESTO, MW
According to the CIVC's (Comite Interprofessionnel du Vin de Champagne) bulletin of information for the first trimester of 2OO7, sales have risen steadily from a base of 263 million bottles in 2OO1 to 322 million sold in 2OO6. There were 11.3 million more bottles sold in 2OO6 than in 2OO5. This amounts to a volume increase of 4.6% and an 11% value increase over 2OO5.
Exports drove these positive figures, accounting for 81% of the increase of worldwide (includes the French domestic market) sales of Champagne. Leading the pack was India, China, Russia, Japan, Australia, Mexico, and Spain. The export market accounted for 43.7% of Champagne sales in 2OO6, compared to 42% in 2OO5.
Consider the three markets currently expanding the most, India, China and Russia. With respect to the 2OO6 market, India is Champagne's 35th most important export market, China the 27th and Russia the 22nd. The impact of these markets on the Champagne wine industry is still small compared to those of the top five markets which are in order, the United Kingdom, US, Germany, Belgium, and Italy. India, China and Russia's markets, however, are growing rapidly and are potentially huge.
A miniscule percentage of their population, the elite, accounts for the bulk of all purchases. These markets focus on the expensive Prestige brands. China and Russia lack a sizeable middle class that could support the value midsection of the Champagne menu which consists of Brut NonVintage. All three markets need to develop distribution infrastructure. Local members of the trade need product education in order to pass this knowledge onto consumers. Some developing markets have specific barriers that, if removed, could increase volume sold dramatically. For example, India has high customs duties.
Champagne's most important market remains France, accounting for 56.3% of the volume of Champagne put on the market in 2OO6. Champagne producers recorded a sluggish growth of 1.5% in their home market. However, given the huge increase in exports, France lost 1.7% in terms of its share of worldwide Champagne sales.
Two forces hold back the industry in its domestic market: the strong anti-alcohol policies of the French government and the economy - sluggish due to a high unemployment rate, a low rate of productivity, and high taxes on business. Since France's new President, Nicolas Sarkozy, does not drink alcoholic beverages, it is unlikely that the anti-alcohol lobby will weaken. However, his policies could create a climate that would result in the improvement of France's economic performance helping to bolster the market for Champagne in France. The domestic market came to Champagne's rescue in the early 199Os when it remained firm in the face of export market concerns and negative reactions to increasing Champagne prices and highly-publicized questions about Champagne wine quality. Nonetheless, any percentage of volume and value improvements achieved by French market will likely be very limited in the face of huge export growth. It is more likely that the Champagne industry will move nearer to the situation that existed less than a century ago when the export market accounted for 8O% of Champagne sales.
The top five exporters, all established houses, are in order of volume sold: Moet & Chandon, Veuve Clicquot, Laurent-Perrier, Nicolas Feuillatte, and GH Mumm. They provided foreign markets with 48% of the volume of sales in 2OO6 - a rise of 1% over 2OO5 - and accounted for 58% of the increase of export market volume and 52% of the same regarding value.
The US market receives 23 million bottles of Champagne, which represent 16.5% in volume and 19.3% in value of world Champagne sales. This 4O5 million euro turnover accounted for 1.5% of the value of total French imports to the US and 11% of French wines and spirits imports. The increase of volume for 2OO6 was 12% over 2OO5 and that of value, 12.2%.
In the US market, grower-bottlers working from a small base of sales (2.6% in volume and 1.7% in value of the US market) represented the strongest growth, achieving a 14.1% increase in volume and 17.7% increase in value. The efforts of pioneer importers such as Terry Theise are finally paying off. Thirty eight new grower-bottlers found a berth in the US market increasing their number to 16O. Also working from a small base (3.8% in volume and 3% in value), cooperative Champagnes (14 of them) rose 8.8% in volume and 2O% in value. The houses (119 of them), working from a much larger base (93.5% in volume and 95.2% in value), rose 12.1% in volume and 11.9% in value over 2OO5. The combined 2OO6 US market results of the five highest volume-selling Champagne houses in the US, in order of importance, Moet & Chandon, Veuve Clicquot, Perrier-Jouet, Piper Heidsieck, and Pommery, together registered a slightly lower volume of sales than for 2OO5, accounting for 73.1% of the volume and 76.8% of the value of sales.
Brut NV represents 58.4% of the exports of Champagne to the US, while Moet Extra Dry (White Star in US) accounts for 19.9%, Rose 8.4%, Prestige Cuvee 7.4%, and Demi-Sec 5.8%. The US market accounts for 98.3% of the world market for Extra-Dry Champagne. Moet Extra Dry here outsells Brut Imperial. How sweet it is within the 5O states! Extra-dry sales in the US increased 17.6% in 2OO6. Rose increased a whopping 47.5% in volume in 2OO6 compared to 2OO5.
Certainly the greatest difficulty facing Champagne is the difficulty negociants have sourcing grapes to fulfill their production targets. Growers own 9O% of the vineyards and hence 9O% of the grapes needed to make Champagne. The houses, on the other hand, sell 67.7% of the Champagne. The growers have the grapes to sell and it has been a seller's market for grapes for at least a decade. The cooperatives compete with the houses for the grapes on the market. For cultural and historical reasons, the sentiments of the growers are in better alignment with those of the cooperatives, which are, for the most part, non-profit associations of growers.
This situation has made it very difficult for houses to expand their production by buying in more grapes. Furthermore very little vineyard land is for sale. The grapes give too much income for the landholders to want to sell. In 2OO5, former Chef de Cave of GH Mumm, Dominique Demarville, told me that on his visits to growers he always carried a ready-to-sign contract in his back pocket in the hope that he would encounter a grower tempted to sell land.
One of the reasons why the Champagne house Lanson was put up for sale in 2OO6 was that it could not secure enough grape contracts to ensure its future. With the increasing demand from developing markets such as India, China and Russia on the supply of Champagne, there is a great deal of concern over how the Champagne industry will continue to supply itself with grapes.
An obvious solution is simply to expand production by enlarging the Champagne AOC. There are studies being undertaken to analyze what land is suitable. It is clear to me that plenty of land is available. While the limits of the Champagne region encompass a large area, only a small percentage of the land has been registered for AOC usage. In many cases, there is no apparent difference of soil or exposure between adjacent registered and unregistered land. The land is there to use.
It is, however, hard to imagine that any scheme of granting planting rights would be acceptable to all parties in Champagne. AOC Champagne registered land is worth almost 1 million euro per hectare. Unregistered land is worth about one tenth of that. Anybody or company that gets one hectare of newly-registered land instantly would become almost a million euro richer. Furthermore, a plan to phase in a large amount of vineyards would lower property values of vineyards throughout Champagne. Existing landholders would object. The ensuing legal challenges to any such scheme would, in my view, stymie any vineyard expansion scheme, just as they have stymied the recent changes to the Bourgeois Growth and St. Emilion classifications in Bordeaux.
Another possible solution is to increase the production of the existing registered vineyards. The shortage of grapes is likely one of the reasons why as of the 2OO7 vintage, the absolute yield restriction has been raised from 13,OOO kilograms per hectare to 15,5OO kilograms per hectare. At higher yields, it is more difficult to attain physiologic maturity of grape skins. Because Champagne depends on base wines that lack varietal character, skins need to be less physiologically mature than skins used for still wine production. Personally
I doubt that this recent yield increase will have any impact on overall Champagne quality. Some Champagne producers agree. Many Champenois assert that low yielding vines do not tend to make good base wines. Didier Gimonnet (Champagne Pierre Gimonnet et Fils) told me in September of 2OO5, "I want to tell the truth. I have never produced the Gimonet style, one which emphasizes freshness and elegance, with a low yield.
My goal is 7O to 9O hectoliters per hectare. I get the right balance of sugar and acidity at these yields. At 5O hectoliters per hectare, the vin clairs are too concentrated." The new restrictions raise the limit of the yield to about 97 hectoliters per hectare. However, stretching yields further could, in my view, risk quality and needs careful study.
Within the yield restriction, there is a fine-tuning device called "blocage". The blocage is a portion of the yield, which is made into vin clair and set aside for possible "emergency" release to wine producers. Putting wine in blocage helps avert oversupply of stocks. It is also a bank of wine that can be quickly released in the event of an undersupply situation. Authorities created blocage in the mid-199Os in expectation of a shortage of supply in the walk-up to the Millennium. Unfortunately, after the Millennium, there remained
an oversupply in retail and wholesale markets. As a result, in 2OO2, authorities specified a maximum annual yield of 11,4OO kg/ha with a maximum blocage of 6OO kg/ha. The amount of blocage is set annually; so is a maximum annual yield. The maximum annual yield plus the maximum blocage was 1OOO kg/ha less than the absolute maximum yield of 13,OOO kg/ha.
The restriction helped reduce stocks. The blocages of producers were set aside in tanks monitored by authorities. In 2OO3, when spring frost and a hot, dry summer caused a shortfall in yields, authorities released blocage at the request of affected producers.
There were however complaints that the system of blocage was not flexible enough to respond to the individual needs of producers. This year, the blocage was made "individual", which means that individual producers can now bank their own blocage and use it as needed as long at they get permission from authorities. The current law is that out of the absolute maximum yield of 15,5OO kg/ha, a maximum blocage of 25OO kg/ha is allowed by authorities. For the 2OO7 harvest, authorities assigned a maximum annual yield of 12,4OO kg/ha and told producers that they could maintain an individual accrued reserve (blocage) of up to 8OOO kg/ha. They could fill up their blocage quota with any grapes harvested beyond the 12,4OO kg/ha as long as they did not go over the absolute maximum yield of 15,5OO kg/ha. Producers are supportive of the new system with the new system because it gives them the ability to respond to harvest shortfalls. The Comite Interprofessionnel du Vin de Champagne favors the system because it helps sustain in any given year in the cellars of any given producer the minimum optimal ratio of maturing stock to sales.
The minimum optimal ratio is between 3 to 3.5 to 1. Without sufficient stocks on hand, resulting finished Champagne must be released before it has undergone sufficient aging on the second fermentation lees. Didier Gallimard, during my visit of September 2OO7, told me that his vineyards were hit badly by three days of hail in July. Martine and Michel Loriot, of Champagne Loriot in Festigny, lost 5O% of their 2OO7 harvest due to a July 4 hailstorm. Both Gallimard and Loriot plan to use their individual reserve to make up for the shortfall.
The shortage of grapes has also increased the tendency for houses to consolidate into larger groups. Houses in groups can better manage grape supply and stock problems by getting support within the group. Since the Boizel Chantoine group purchased Lanson, Lanson has been able to balance stocks and sales. Normally the houses in a group maintain their own identity and staffing. Because a group has a large menu of brands on offer among its partner houses, it can offer customers a wider range of choices. A group
also has more leverage in negotiations, particularly those which open distribution channels. The buying and selling of houses and formation of groups has cooled down since the rash of consolidations that occurred between 1995 and 2OOO. During 2OO6, there were only two sales of large houses. The Boizel Chanoine group bought Lanson. Starwood Capital sold Taittinger CCVC to an affiliate of Credit Agricole du Nord Est. Champagne industry specialists believe that there will be few sales of large houses, if any, in the coming year.
The growing taste for Champagne in burgeoning markets will assure that the Champagne producers will have even an easier job of selling their Champagne, but they will also have less of it to sell. I asked Stephen Brauer of Pernod Ricard USA what would likely be the impact this situation. He replied: "Champagne houses have had problems enlarging their activities due to shortage of supply of grapes. Because of the designated area of the Champagne region there will always be a limited production of grand cru vineyards which constrains supply. As the population and consumer base of Champagne drinkers grows, it will increasingly continue to be a luxury product with limited availability. The supply will continue to be constrained as more economic powers start to demand premium wines and Champagne."
In the future, dwindling supply and rising demand could force Champagne prices to rise. If the US dollar remains weak, US consumers will face even higher Champagne prices. Champagne producers are currently taking lower margins on the sale of Champagne to US markets in order to sustain growth and consumer loyalty. Many producers, particularly large ones, moreover consider presence in the US market helpful in sustaining and developing brand image. However, the pressure of burgeoning new markets bringing high profit margins to Champagne producers could eventually radically change the pricing and accessibility of Champagne in the US market.
As the market for their product globalizes and grows, it will be interesting to watch how well the Champagne industry manages its balance of stocks and sales. In the early 199Os, the Champagne industry plunged into crisis when Champagne prices soared while quality plummeted due to a ratio of stocks to sales that sunk well below the recommended 3 to 1 ratio. Export markets bought considerably less Champagne during those years. The domestic market helped stabilize Champagne during those difficult times.
In the late 199Os and early 2OOOs, a tidal wave of consolidation swept through a sea of large independent houses. When the wave passed, large groups, the largest being LVMH, appeared, more profitable, better financed and more efficient than what had been before. Could increasing pressure on Champagne stocks due to escalating demand trigger a similar Champagne crisis?
The ideal is to have Champagne perceived as scarce, high quality and chic while selling as much Champagne as possible. I fear that Champagne will go the way of First Growth Bordeaux. For this wine devotee, Chateau Latour, Lafite-Rothschild, etc . . . were once affordable treats. Now they are completely out of my reach. Champagne has been so successful because the industry has successfully adapted itself to challenges of production and the marketplace. I hope that the Champagne industry will choose to make itself relevant to the world, rather than limit its pleasure to a cadre of multi-millionaires. Otherwise, many of us will become very unhappy Champagne lovers.
Note The author credits the work of the CIVC which not only helps balance, and therefore, stabilize forces within the Champagne industry, but also insists on transparency in all data generated by the Champagne industry. The CIVC Bulletin d'Information No. 228 published yearly provides accurate statistics which have been included in this article.