archived

FeaturedArticles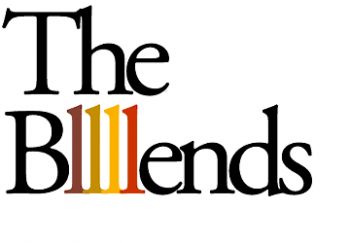 Article By: KEN STERNBERG
Although low end, bottled in the US Scotch sales appear to be ebbing, in the premium and higher segments, a two percent yearly growth in dollar sales and a 1.2 percent growth of foreign bottled scotch volume are certainly cause for optimism. Some insiders are even predicting that brown spirits will become the "new white" for distillers.
Estimates of the category's current and future health run a wide gamut, but Diageo and Bacardi believe a brighter future is coming because each has announced plans to invest heavily in their flagship brands. Bacardi will spend $25O million over the next decade to expand its Dewar's production and Diageo will invest more than $2OO million to build a new malt distillery in Scotland. Pernod-Ricard also spent several million dollars to expand its Chivas bottling operations in Scotland.
"When customers find out that single malts are not the original Scotch, they're interested," says Harold Joyce, a sales representative for WyattZier, which imports Compass Box, a blended whiskey company started in 2OOO by John Glaser, a former Global Marketing Director for Johnnie Walker. "The redundancy of the Scotch market has really brought out the interest in Compass Box. People are just seeing the same old products from the other companies," he observes. Before the brand launched a few years ago, "there really wasn't a lot of experimentation with bringing out something new. Those familiar with Scotch paid attention," he says, adding: "The great thing about Scotch drinkers, much like Indie music fans, is that they want to discover the newest thing. They're more like that than drinkers in almost any other category. They like the fact that only around 75,OOO bottles of Compass Box are made each year. This is like Johnnie Walker when he was alive blending Scotch at his general store." Education is the biggest hurdle and distributors need it the most, he notes. "We're based on grassroots fundamentals. We don't shy away from being out on the street talking to people. We love hanging out with bartenders. So many people bring them crap every day trying to trade on the confidence they have with their customers. Bartenders are the equivalent of people who know about great bands a year before a hit. When they speak, it's the truth and that's it," he says. As for huge ad campaigns, "We could care less," he exclaims, explaining, "These brands that go out and advertise before bartenders really know about your brand? You're not telling them first. Why should they care about it?"
"I think the declines in the mid to lower priced segments have been going on for years. The premium brands are going very nicely," declares Larry Neuringer, Brand Director for Chivas Regal with Pernod Ricard USA. "Consumers are very interested in premiumization. We live our lives trying to stay afloat in the stream. Everyone wants to have a little island to jump to that's real and authentic. Nothing is more real and authentic than Scotch," he says, noting that Chivas and similar brands have equity, as opposed to being a flash in the pan. "Everyone wants to know about something no one else knows about. Chivas is consumed by everybody. We call them social achievers. They view themselves as in the know. They want the good life and surround themselves with badge brands that communicate they've arrived," he continues. Ballantine's is another leading blended Scotch brand the company owns, but Neuringer says it's "not a big piece of business here in the US."
For Chivas, there are new users, Neuringer adds, stressing that for future category growth, it's critical to attract Gen X and Gen Y, who he says are gravitating toward Scotch at earlier ages than in the past. More women, too, are drinking Scotch, he says, recalling that when he met his future wife on a blind date she was drinking Scotch. Like some other high end brands, Chivas has a traveling education/entertainment program, in this case named Chivas Studio. It visits all the major markets offering samples, music and education about Scotch - and Chivas. Brand ambassadors also play an important part by visiting on premise accounts, where, he says, staff turnover is rapid enough that efforts there need to be repeated fairly often. "I think premium Scotches - both blends and single malts - are going to continue to grow, largely because of these consumer trends," Neuringer concludes.
An executive at a major Massachusetts distributor who asked not to be named adds: "I do think heritage and history in a brand are very important. I think the difference in single malt versus blended may not be the consumer, but more the occasion. The blended Scotch consumer may trade up to single malt when they are out at night, and stick with blended when at home. Compared with our expectations, the blended Scotch category is doing well. However, I wouldn't classify it as 'very' well," he says.
"The category has been pretty flat over the past few years. Blends have always been in the market and single malts have risen to prominence," says Lana Pattinson, Brand Manager for The Famous Grouse at Remy Cointreau USA. Despite the category's general situation, Famous Grouse's overall sales grew eight percent in 2OO6, she says. "We've really started to pick up steam lately. Single malts are growing, but they are still a very small segment of global Scotch whiskey sales," she comments. "Consumers are definitely willing to try different things. That's definitely new. The younger crowds, especially, are opening up to different categories, not just vodka. I think it's good for the industry in general," she notes. "We have bars making labor-intensive artisanal [retro] drinks. We've noticed many bartenders using Grouse," mentions Pattinson, continuing: "We really weren't going after that market. One reason this is occurring is because Grouse is so smooth."
"We have people who drink Johnnie Walker and are real loyal. The blended Scotches are smoother and easier drinking, but probably don't have the complexity single malts have," says Charles Pedersen, owner of Charles Street Liquors in Boston. "People who drink the lower-priced Scotches have been drinking them for a long time and I don't see a lot of new drinkers," he remarks, adding, "The growth of wine is hurting the growth of liquor."
"The category is now on an upswing. Conditions are right to bring in new and higher end products," says Bill Topf, Vice President at Diageo who oversees the Johnnie Walker and Buchanan's lines. Overall, he says, "Brown spirits in general have seen a bit of a resurgence in the past five years. The vast majority of all Scotch sold is blended, so that drives everything." With what he says is a shift toward brown spirits comes a "shift to things that have more substance and heritage," Topf continues. Johnnie Walker and Buchanan's have been doing so well because both have been around for a very long time, are steeped in heritage and are known for their quality, he notes. "The 25- to 35-year-olds are trading up and considering Scotch as an alternative. They're growing out of the beer and party mindset and are interested in anything super premium. This rejuvenates the category. Scotch isn't your father's drink. It can also tap into the cocktail segment. Scotch is what cocktails were made with before vodka or gin," he observes.
"Of all the products in the Johnnie Walker portfolio, Johnnie Walker Black Label is the company's best-seller in the US with Red a close second", says Topf. "Johnnie Walker Green, Gold and Blue play in the super and ultra premium segments where prices are much higher," he notes. Such ultra luxe products are seeing double digit growth. "There isn't much competition among them as we see. They really stretch across different occasions and consumers. They really drink the range. 'I'm celebrating, I'm at home, I'm going to splurge and have Blue label.' All have slightly different tastes. The Gold is honeyed, Red is made for blending, Black has its signature smoky flavor. There's no problem as long as we keep the differences clear," he comments. Also, a rise in consumption from the Hispanic and Asian markets will continue to be an important piece of the marketing milieu, he declares. "Scotch plays a big role in these countries. As the population grows here they bring their favorite brands with them. They don't have the traditional image of Scotch and aren't consuming as wide a product group as other ethnicities," Topf says.
Buchanan's, too, is growing "very steadily" in the US, and is almost solely consumed by Hispanic consumers, he says, adding, "It's taken off here because it's so large in their home countries. It's a brand they can relate to - they're comfortable and familiar with it."
"What's interesting is that young consumers who have not considered Scotch in the past consider it now because of character. The same consumers of strong beers and red wines drink Scotch - the 25- to 34-year-olds. It's still an aspirational point of maturity for many young adults," says Gonzalo de la Pezuela, Vice President/Marketing Director for Bacardi USA, which imports Dewar's White Label. "Overall, the rate of growth is higher for the more exclusive and prestige marques. People are gravitating toward Scotch because of its authenticity. It can also be consumed as a mixed cocktail. It's something we want to promote - but in drinks that have some integrity that can mix well with Scotch," de la Pezuela says, pointing out that Scotch and Ginger is gaining popularity. "The bulk of our efforts are directed to store managers and bartenders," he says, adding that Boston is a key market for Dewar's. This is how the two Dewar's brand ambassadors spend much of their time,
he explains, also mentioning the traveling Dewar's Academy of Whiskey, a venue where consumers and the trade can learn about Scotch in general and Dewar's in particular. The concept launched last August in China and remains at each location for several weeks. "Even though we recognize that Scotch had its heyday in the 198Os, the category is growing in value, and has held its volume for the last four to five years. I am optimistic that it will continue growing and gain market penetration," he says.
Certainly, not all brands have had the success of Dewar's and Johnny Walker. Times may have been lean in recent years for many blends but perseverance is slowly paying off. "I see the standard blended market as relatively flat. US value is declining, while the deluxe area of 12-year-old and above seem to be doing pretty well," says James Bruton, Brand Manager for Cutty Sark at Skyy Spirits. "Cutty Sark is relatively flat to slow growth, which is good. A repackaging last year was a real premium upgrade for us," he continues, noting, "The brown spirits category is less dynamic than the total spirits category." Blended Scotch drinkers are "less repertoire drinkers than the single malt crowd. They're a little bit more loyal and have their favorites that they generally stick with," he says. For the most part, "most companies have a strategy for off-premise with blended whiskey and win on-premise with single malt. Off-premise is where we're going to win that battle. We have a tremendous amount of history and a very loyal customer base. We consider ourselves to be the best merchandised Scotch," he comments.
In the on-premise arena, "We've had the most success with traditional old school cocktails. In the Scotch category some of the classics are coming back," Bruton says. "We probably get the most volume from 4O- to 6O-year-old consumers. We also have a lot of appeal with younger consumers, whom we're not necessarily targeting. Some consumers just gravitate toward traditional brands," he says, explaining how "there is a lot of historical love for Cutty Sark in the trade." He continues, "We have had a heavy trade push for the last couple of years and will continue to do that." Bruton also points out that an add-on pack launched lat year with two decks of cards and poker chips was highly successful, owing to the current popularity of poker. Also, he notes that Skyy Spirits spends more on point of sale materials than anyone else. "That's a strategy we feel has proven pretty successful and are going to stick with it," he says. A heavy print advertising campaign is another approach the company will continue to use, he remarks.
"It's an exciting time in the category industry-wide, but we're not doing a lot with blended Scotch," says Jackson Cannon, Bar Manager at Boston's Eastern Standard, noting he does a lot more business with American bourbon and rye whiskies, and that blended Scotch, "is not getting a lot of interest off the street. Blends are a tough sell." One bright exception Cannon cites is Compass Box. "I'm able to do two things with it. One, take an American Whiskey drinker and show them the refinement of blended Scotch. Another is to occasionally bring the devout single malt drinker to try something different," he says, adding that Compass Box, "really shows the artisanal routes of Scotch blending." Blending is misunderstood, he continues, and "it won't take long before people realize there's more to the whiskey-making process. It's not just about strong flavor." Despite blended Scotch's general fate at Eastern Standard, Cannon says Johnnie Walker Black "just sells itself," and that he orders a case of Dewar's White Label every other week. "That's the one I reach for for cocktails," he says.
Michael Brody, Vice President of General Sales at M.S. Walker states, "As far as the retail trade in Massachusetts, the interest in blended Scotches is thought of as yesterday's news." He adds, "The blended Scotch consumer is older and has developed the taste for the product over many years. Today's younger drinker wants more mixable spirits. They want to mix everything from Red Bull to juices with their white spirits. It is very hard to mix these with Scotch," he states. "The only growth I see is happening with the higher end premium and super premium single malts."
Brody says, "We are fortunate to sell Clan MacGregor, the largest selling bottled-in-US Scotch. The brand is holding its own and taking market share from other brands in its category. We also have Cluny, another value brand in the blended Scotch category, and it is steady but has not grown here in the past few years. The other bottled-in-US Scotches we carry are declining. The bottled in Scotland brands like Cutty and Grants are also having a hard time holding their sales. Grants is doing a little better, as it contains the most amount of malt," he says. Brody does see some potential for the upcoming year if: "The major bottled in Scotland brands can attract a younger consumer with either a new Scotch drink that comes into style or an advertising campaign that catches the eye of the younger consumers."
To this point, Diageo's Topf says, "We definitely need to reach out to consumers. The younger generation of drinkers may have heard of Johnnie Walker, but not necessarily have tasted it. We do a lot of on-premise and store events. I think premiumization is going to increase toward luxury. A number of products play in the limited edition range," he says, pointing to the new Johnnie Walker Blue King George V edition, which retails for $6OO. "The category is on an upswing," Topf declares. "Conditions are right to bring in new and higher end products. Brands are looking to provide anything extra special to their consumers to enhance their image," he says, adding: "Consumers want it because their friends aren't going to have it. We'll continue to look at ways to give consumers more specialized experiences to make it more on to one," he notes. Among this outreach is Johnnie Walker's Striding Man Society, a club for the brand's enthusiasts to learn about the various Walker products. Once registered, members are notified if the Johnnie Walker Journey visits their city. This is somewhat similar to the Dewar's Academy, in that participants learn about Scotch and the Johnnie Walker brand. Diageo also has taken out advertisements on cable television.
"It's a category that has suffered with the popularity of single malts and bourbons. I also see more movement toward Irish whiskies. All that has taken its toll," comments John Stepanski, Manager at Bauer Wine & Spirits in Boston. "Blended Scotch is perceived as something from the old days. People don't seem willing to explore it. Johnnie Walker Blue is an item he always stocks because many customers buy it to give as gifts. "That's one thing they immediately reach for because it has status and recognition," he says. But, "The budget items are suffering," he continues. "They just don't move as fast as they used to. We're replenishing our shelves, but sales are just pretty flat. It seems to me that younger drinkers are looking at the single malts."
The blended Scotch category is far more challenging to gauge than vodka, tequila and other current market icons. Just as micro-climates can affect how well crops thrive, "micro-markets" can apparently influence the success of blended Scotch at any given account. With the right mix of brands, consumers and product education, the better-known higher quality Scotch brands appear to have a very bright future.