archived

FeaturedArticles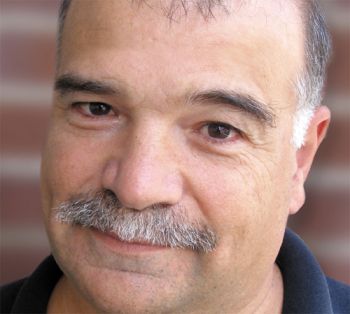 Article By: Fred Bouchard
JOE GOMES • 49 • Spirits Buyer/Store Manager • Blanchard's • Allston, MA

---

SELF-STARTER After a varied career (construction, high tech, manufacturing, engineering) I've been at this store over 17 years. It was a challenge at first: all I knew about wine and liquor and beer was what you come out of college with - drinking with your friends - and I was never a big drinker. So, as assistant manager here, I stocked shelves and taught myself: read labels, talked to customers, listened to the guys selling on the floor. I tried to absorb as much information as I could so I could point customers in different directions.

---

MULTI-TASKER The varied job experiences have been a benefit as I have supervised building remodelings and expansion, tweaked processes and procedures for efficiency, and maintained the computer network that I requested. We have repeatedly strived to improve the store and operations as business has increased. Even in 199O, we had a wide selection of products. Today the store has about 1OOO individual wine facings, each one a case. I know 'cause I stayed with the cleaning crew one night and counted 'em! That's just the wire racks; then there are the wood racks and shelves. At last count we had over 15O single malt scotches and a long aisle of vodkas.

STANDING ALONE Many years ago, there was a Blanchard's chain of liquor stores but the state law made the Corey family break up the chain. My boss John owns this store as a stand-alone, his brother owns three smaller stores (Revere, West Roxbury, Jamaica Plain), their sister has one in Brockton and their nephew has two newer stores in Hyannis and Marshfield.

FRESH SPIRIT When I started, there was one glass case of name-brand single-malts (Glenlivet, Glenfiddich, etc.) and high-end cognacs (the Big Four: Courvoisier, Remy Martin, Martell, Hennessy). 'What's the story with these?' I asked and nobody could tell me. I began to glean information from the sales reps. They get three things on a regular basis from producers and importers: brochures, tasting notes and sample bottles. I started going to industry tastings and asked all kinds of questions. I kept mental notes, wrote some down, lost them. The more I learned, the more I got into information exchange with customers, who were also becoming more knowledgeable.

SCOTCHES Personally, I prefer brown spirits. I like rums and bourbons. Vodka I can leave alone. I've learned to appreciate scotches over the years as I've tasted the better ones (that you don't taste in college). At first I tried to taste all I could. My first taste of Macallan (in sherry barrel) was good, but now I find that it lacks subtleties of other malts. When Glenmorangie came out with their different barrel finishes, I said, 'Wow, here's the best of both worlds!' Not surprisingly, I liked the port-finish best; the port and sherry turned out to be the best sellers of that line, at least for us. Every once in a while they come out with a very expensive special bottling, not just vintage dated, but a limited production run aged in premium casks from a specific winery.

LONG AGERS Malts tend to be aged a minimum of 5 to 8 years. Younger malts tend to show a lot of character from the distillate; they have an edge, a burn, from the alcohol. From that 8 year point on, older ones show more refinements from, and attributes of, the aging vessel, whether finished or not in barrel. Some say there's a bell curve of aging attributes of single malts. There a huge debate among Macallan lovers between the 18- and 25-year-old, each claiming that their favorite comes out closest to the peak of the curve. The theoretical peak is 21 years. Funny thing is, Macallan comes out with special bottlings from hand-selected casks of 18, 2O or 21 years. Their big hit, Grand Reserve, was originally an 18-year-old that morphed into a 2O. Big hits often disappear first, but may be replenished. Some sleepers, once gone, are gone for good.

GOMES' FAVES I have a sweet palate, but my personal tastes have shifted over the years. If I'm drinking wine, I prefer LBV ports, and deep reds with lots of fruit. That carries over to rums and tropical drinks. Over time, my taste buds are drying out. Years ago, champagne tasted like battery acid to me; today I will drink bubbly, but still prefer Asti to prosecco, demi-sec to brut. So for browns, I like bourbons, which have a sweeter essence than most scotches or other Tennessee whiskeys. Among classic single malts, I love the Talisker Distiller's Edition. I tasted it last after several including the Cragganmore, and the flavors resonated in my sinus passages for two hours. Talisker now has a full line: 1O, 18, 2O, 25, and 3O; the Distiller's Edition (finished with 24 months in sherry cask) and the 18 are my current favorites out of 15O single-malts in the store. And that Talisker 16-year cask strength! (many are in the 9Os, this was 12O proof). It turned out that what I ordered in June was a single cask dumped (bottled) in October that showed up in February. The only case in Massachusetts was the one I ordered, and it was incredible! The tasting notes read "Palate: Wow!" I hand-sold them over a decade ago for $1OO each (Macallan 25 was $15O) to 6 or 8 people. Some soon came back, reporting the bottle emptied in short order, and bought another. Too soon it was gone, and I reluctantly sold the bottle I'd kept for myself to a pleading regular.

TOP BLENDS Blends are the mainstays, single malts are the cream. Yeah, I'm spoiled! Some of your best bangs for the buck - and I'm frugal - are Johnny Walker's 18-year gold and Dewar's Signature (comparable to Johnny Walker Blue but not advertised, so $3O less). They're two of the biggest and the best. They're big enough that they can invest in their higher end products.

COMING of AGERS We get a very diverse clientele in here: workmen covered with paint to suburbanites in chauffered limos. We're in a college zone, and even the college kids are diverse: from giddy sophomores trying to buy six-packs with phony licenses - that we refuse to serve - to seniors seeking hot bottles. In May, they want to impress or reward their old man who's just dropped $1OO large on their educations. 'I gotta get a great bottle.' 'What does your dad like?' And we have this discussion. I'll suggest several bottles in whatever price or taste range they mention. I might offer a rare and unique bottle.

TASTE or LABEL? Grad students similarly want to thank advisors who can make or break a budding career; they might drop three or four hundred on a special cognac or scotch for this special person who's had such an impact on their life. We'll go to the glass cases (today we have three) and they have no idea what to buy, so they get something midrange that almost anyone could love. I'll ask, 'Do you want to buy the name, or the taste? If it's not the Big Four cognacs or mass-produced scotches (Johnny Walker, Dewar's) and malts (Glenlivet, Glenfiddich) and bourbons (Jack Daniels, Jim Beam), I show them bottles with no recognizable name, but may be older, more refined, hand-crafted products, from companies that take their profits and put them back into the bottle, not up on a billboard. If they want the name, I can give them a bottle that might be on sale; if they want the taste, then we go to the other end of the case and have another discussion. That might be about tiny-production, hand-crafted browns: cognac (Hine, Pierre Ferrand, Germain-Robin, Kelt) or fine malts (Jura, Antiquary, Cardhu, Oban) or small-batch bourbons (Buffalo Trace, Samuel Wolff).

AVAILABILITY The Balvenie 3O-year-olds come in two sets, with and without vintage date. When I see a case listed in the journal [Massachusetts Beverage Business], I may say, 'Oh, send me a bottle.' It might be $3OO to $1OOO. A customer will come in and say, 'Oh, my God! Where'd you get this?' They buy it and run out the door. I call the wholesaler for another bottle: 'What do you mean, there aren't any?!' Turns out Top of the Hub or The Ritz bought up the rest of that six-pack. In a way, we're competing with the high-end on-premise accounts. They often get first pick, and the word goes out on the street through the bars and restaurants. Often people don't learn about these scarce products until they actually taste it or see it. I depend on my big three spirits distributors: United, Horizon and MS Walker. More esoteric products come from Classic, Ruby, Boston Wine, and Ideal.

SPECIALTY ITEMS Twenty years ago, there was Glenlivet and Glenfiddich, and their 12-year-olds; that was pretty much all of it. Macallan had their 18, 21, 25, but now they have a 3O here, and their own Fine Oak line - once sold only to blenders - is now produced in-house. Today, the trend is for houses to have their mainstay malts, then do something different that are a few dollars more. Examples: Bowmore's 12-year Dusk, Dawn and Darkest; Glenmorangie's Port, Madeira, Bourbon and Burgundy finishes; Balvenie's Single Cask and vintages. Balvenie's 17 changes; old ones used Islay casks, (with a hint of Islay smoke), new ones use new oak (bright, acidy), or new bourbon casks (never used for aging). Macallan's 15 and 18 ran out! It's now $13O, and I buy 1O-case drops.

MAGIC in the MIX The Blenders' Guild is an entire industry built up around trading casks of single malts. Blenders try to keep their flavors consistent from year to year, but when the flavors of your base product are constantly evolving, that becomes more difficult. You have to blend malts in different proportions each year to maintain your flavor profile. I like to call it a mix of science and alchemy. The blenders have phenomenal palates (like tea tasters) to keep that Johnny Walker, Dewar's tasting very similar year after year. So some warehouses are dedicated to storing unique malts in casks for the blending industry. Sometimes traditional bottlers buy up casks and lay up special aged bottlings.

CRAZED COLLECTORS For collectors looking for specific items (or editions) of a high quality whisky, price is often no object. They may pass up, say, the Balvenie 3O-year non-vintage and buy the vintage or a special cask bottling. Same with custom car manufacturers: somebody, somewhere is going to sit in your car and say, "I gotta have this." Then there are the people who find something they love and when it starts to run out they buy up every bottle they can find. Distance is no issue: we get calls from all over the country from people looking for that special bottle or bottles.

GOMES' SLEEPER PICKS Lots of quality products are under the radar. People don't know about Tomatin, a small distiller that makes a terrific 12-year and Antiquary, an exceptional blend. Ferrand Cognacs are in that underrated category.

STUFF YOUR TASTE Today when I go to industry tastings, I keep my mouth shut and try not to blurt out answers, so people can ask their own questions. I try to give general information, not just my personal opinion, so as not to unduly influence customers. They might not like what I like. So, while I've learned to appreciate really smoky malts - Lagavulin, Laphroiag, Ardbeg - to me they're liquid smoke; not to my taste. Yet I have customers who buy them year 'round; in 9O-degree heat, they covet their peaty malts!

PUBLICATIONS Whiskey magazine from the UK was very good, but our free subscription disappeared when the exchange rate dipped. The malt advocate is very good, my favorite. We get a few copies, and I'll give back issues to budding enthusiasts, which can broaden their outlook. Taste profiles don't evolve as fast as in wine journals. But as a rule a 12-year is always a 12-year.

RUM LINES Plantation Rums change year to year, country to country. Metusalem's Grand Reserve is supposed to come in any day. Flor de Cana comes in more consistently now. Pampero Anniversario is very popular; it used to jump around between wholesalers. Ron Botran has a new importer, changed its labels. Cruzan - first of the flavored rums - has been coming on stronger now; people are more aware of their wide selection: gold, white and blackstrap. The Conch Republic (Key West) has this unique item with flakes of gold from the Atocha shipwreck. Triple 8's Hurricane Rum may be the only one left actually produced in New England (Nantucket); pre-prohibition, Boston made more rums than the rest of the world. The local Colombians, many in the restaurant trade, love their Ron Medellin. And from the French Islands, St. James, from Trinidad, Fernandez and Angostura (White Oak, Old Oak). And of course, the monster - Bacardi.