archived

FeaturedArticles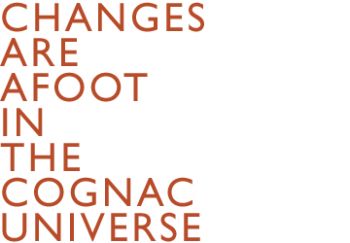 Article By: KEN STERNBERG
Given its consistent, if undramatic, pattern of steady growth over the last few years, it appears that consumers' tastes are moving upscale. Instead of VS and VSOP marques pushing the depletions meter upward, XO and higher designations are gaining solid ground and appeal among mainstream consumers and the trade. This is an interesting trend, especially given how much stronger the Euro is to the dollar, a situation that has caused price increases to the lower tiers of some brands of Cognac and brandy. More inclusion among the mixed cocktails crowd is another challenge Cognac marketers are starting to overcome. This helps promote Cognac in mixed drinks that are more palatable to category newcomers, and also piques consumer interest to branch out in new directions and try Cognac neat.
"Overall Martell sales and share of category grew modestly over the past two years however, volume and share within the high marques segment is strong and growing. Martell is now the number two brand in that segment," explains Abegail Domond, Martell's Brand Director with Pernod-Ricard. "The biggest challenge that Martell and other Cognacs face is consumers shifting to other spirits categories (ie, super premium tequilas and vodkas). Attracting new, younger consumers to Cognac across all cultural segments requires increased investment. While VS cognacs can be mixed, the cocktail playing field is becoming increasingly more cluttered with the influx of new vodka, rum, gin, and tequila brands - often considered to be the most mixable of the spirits categories. Some VS products have benefited from being promoted as an ingredient in mixed drinks," she says.
"Our higher marques business has been on a rocket ship," says an employee of Moet Hennessy USA who is familiar with Hennessy Cognac's performance. Hennessy VSOP is up about 2O percent this year, he says. Massachusetts, "Has not seen growth as strong as some other markets. It's not the brand, but more competition with other states and some other mitigating factors," he explains. According to some industry insiders, these "mitigating factors" may include illegal discounting and sales of competing brands by gray market merchants.
"Price is not a barrier. There is a willingness for consumers to treat themselves and there doesn't seem to be much of a limit in terms of pricing," says Christine Mahoney, Senior Director for Courvoisier at Beam Global Spirits & Wine. The Cognac category, up about six percent overall this year over 2OO6, continues to grow, she says. "In the US it is the upper marques [VSOP and higher] that are growing, though the most prominent marque is VS," she adds. "What we're seeing with Courvoisier consumers is that it's guys in their mid-2Os and 3Os, active in the nightclub scene. They may be mixing it with cola and other sodas or just drinking it neat," she comments.
"We sell a few brandies neat or on the rocks. In winter, we get a lot of business. We have the big three: Remy, Hennessy and Courvoisier, all in VS, VSOP and XO; along with Delamain Pale and Dry. We had Hine on the menu for a while, but it didn't really sell so well. During the holidays we sell a lot of Louis XIII for $125 a glass. Businessmen order it to impress clients," says Stephen Clark, bartender at Cuff's in Boston. "We get a really strong European following, and sell a lot of brandy and Sprite. A lot of Irish and British clientele drink that," he says. The Incredible Hulk, a cocktail made of Cognac and Hypnotiq is also popular there, he says. Other Cognac-blended products aren't even stocked because no one ever calls for them, Clark says, with the exception of Grand Marnier, which he says is very popular in colder weather.
"The category is looking good. There are a lot more people drinking cognac than before. A lot of the wine drinkers are moving into spirits and the Cognacs do quite well. It's nice to see the growth," says Joe Howell, Manager at Federal Wine & Spirits in Boston. "A lot of 3O-somethings are drinking Cognac.
So many people are drinking wines; it's basically a step up in the wine category, where the product's not that strange to them. People are working a lot longer and harder now and take the few minutes you can for yourself and appreciate it," he adds. At Federal, "We do the Hennessys, Remys, the reglar stuff. I work a lot with Pierre Ferrand and the Gabriel & Andreau line. There's a more elegant side to them. People with palates generally take to them very well. For less sophisticated drinkers it's about what works for them. This is where the Remys and Hennessys come in. I much prefer to sell a 1914 Ferrand than a Louis XIII," he says. "A lot of people are hesitant to get into some spirits and that's where a trained staff can come in," observes Howell, adding that offering an after-dinner Cognac adds both to a guest's enjoyment as well as the check. "The smaller Cognac houses and producers put a little more heart and soul into it. It's not just dollars and cents," he notes.
"The strongest growth right now is with the higher grades, VSOP and above. It's perfect for us because we've always been the trade-up brand," says Steve Hissam, Category Director at Remy Cointreau USA, which imports Remy Martin. "The VS segment is slowing a little bit. The core VS drinker is dabbling a little. You're seeing Grey Goose and Patron everywhere," he observes. "People are really trading up to ultra premium products." One stark example of what Hissam calls "that desire for uber luxury" is Black Pearl, a special edition single barrel bottling of Remy's Louis XIII marque imported earlier this year. One hundred bottles reached the US priced at $8OOO each. All sold within a week. "Our core consumer will on occasion trade up, often to 1738, the fastest-growing marque in our portfolio. It provides people with a bridge from VSOP to something higher, and a bridge to move up to XO," he comments. Many people have assumptions about proper Cognac etiquette, Hissam suggests. "The challenge with Cognac and beverage alcohol in general is people feel there need to be rules to drink it. You have to drink it in a special glass, only in cold weather, after dinner. That right there inhibits consumption. If it's not a formal occasion, people feel it's not a Cognac occasion," he says. When customers understand Cognac, they feel more comfortable drinking it in many situations, he continues. One problem is resistance from some bartenders if someone orders a cocktail mixed with Cognac. "The hand goes up from the gatekeepers, who ask: 'Why are you mixing this?'" he says. The solution to this is highly personalized education about Cognac to both on- and off-premise accounts. "There is certainly a thirst and desire to learn more about Cognac," Hissam notes.
"Cognac hasn't necessarily been the first thing consumers think of when they think of cocktails. We're really trying to reinforce the cocktail aspect," says Yvette Baez-Goss, Brand Director for Hennessy. The "Flaunt Your Taste" campaign "targets the urbane luxury aspiring African-American, Hispanic and general market consumers. The nationwide campaign will feature cable television and print ads in major glossy general market and African-American magazines," she says. A traveling "Art of Mixing Academy" will invite key bartenders in five major markets to learn about Hennessy's cocktail versatility. "This is the first real attempt at building an ongoing relationship with them as our trade partners, who for a long time we ignored as gatekeepers. I hope to train them to really leverage our consumers who don't want a mojito or a cosmopolitan," she says, adding: "We are no longer playing in Cognac. Hennessy will become a luxury spirit that will transcend category."
Some smaller Cognac houses have been doing such one-to-one product and category outreach for a long time. Pierre Ferrand, in particular, was years ahead of the curve when it established a network of French-born regional managers who also serve as Cognac ambassadors, teaching about where it comes from, how it's made and numerous other Cognac factoids.
The philosophy of its importer, Cognac Ferrand USA, has typically been to win over one account at a time through highly personal attention to staff training. Partly because of this, and in large measure because of consistently high quality across all marques, Pierre Ferrand is among the go-to brands for many accounts looking for a smaller, quality boutique Cognac house. This seems to have paid off, as Ferrand's sales jumped 2O percent from 2OO5 to 2OO6, which still reflected a modest increase from 5OOO to 6OOO cases. "We have all the stock standards, such as Hennessy, Courvoisier and all that," says Brian Lamb, owner or Ourglass Wine in Saugus. "But when you get the more educated customer looking for more handmade production Cognacs, they've definitely been leaning to Pierre Ferrand," he remarks.
"I think what we've seen over last couple of years is consumers passing on some of the bigger brands, looking at the better artisinal producers, such as Ferrand and Delamain, and seeing if they can get better quality. We do a lot with Kelt, which has a round and voluptuous mouth feel and is a nice alternative to things like Remy," says Mark Reilly, General Manager at Marty's in Newton. "There are certain customers who have brand loyalty and don't want to experiment, but I think people are looking for value, and if you're sincere they're willing to give it a try," he says. Non-French brandies are also popular. "We've been working for several years with Spanish brandy, which offers amazing value," he remarks. Products such as solera-aged Carlos I and Gran Duque de Alba cost about $5O and are commensurate with $15O Cognacs, Reilly states.
"Cognac and brandy, in general, have moved away from being special occasion drinks and are no longer relegated for after dinner," he continues. Alize and other Cognac-fruit juice hybrid products "hit their peak a couple of yearrs ago, although there is still a small loyalty. People use them as mixers."
"By and large, brands drive things, categories don't. The volume comes at the lower end of the quality spectrum. For the most part, Cognac in general had gotten tremendous volume gains at the lower end," observes John Pennacchio, Associate Director of Spirits for Kobrand, which imports Delamain.
"If you look at Delamain, it's known as being of high quality, not an incredibly large volume player," he says, stressing: "A brand needs credentials, and Delamain goes back to the very beginning. They know what they do, there's trust and consistency. That's what it really comes down to with consumers. You're guaranteed a consistently wonderful product." As for consumers being fickle or exploring other super and ultra premium drinks, "In any consumption pattern tied as closely as African Americans and Cognac, that's a normal evolution. There is enormous exposure to the premium vodkas and gins. That franchise drinks premium brands across categories, but it's mostly brand driven. They like premium brands. Years ago, it was almost automatic what someone would drink. Today they're going brand to brand across categories," says Pennacchio. Martell's Domond adds to this, saying, "Higher marques, such as Martell XO (SRP $125) and Cordon Bleu (SRP $95), are driving growth while newcomer Noblige (SRP $45) is becoming an established player in the African American market." She continues, "Like all consumer segments, African Americans are a key target for super-premium and above spirits from vodkas to cordials. African Americans remain a primary and growing target segment for Cognac despite the high dollar investment from other categories. African American consumers, primarily men, age 21 to 35 with high aspirations, remain a key opportunity for Martell Noblige and other higher marques." Domond also points out that, "Luxury and multiculturalism are the two key elements driving Martell and other Cognac brands' success." Kobrand's Pennacchio also makes the observation that these days "you see an XO ad from one of the big four [Cognac houses] - you didn't see that 1O years ago. I guess they want to play a bigger role in converting their persona to become more a part of the elite," he says. "Quite frankly, we're not competing with the big four. We don't have anything at the lower end. That's not a world we're playing in. Our first quality in the market is our Pale and Dry XO. Knowledgeable customers with money to afford it are in our world," he says. "Mixologists now play a bigger role in presenting spirits, and Delamain plays a major role with them, and the finer restaurants and retail shops," he points out. Alize, Kobrand's Cognac-fruit flavored product, recently released a new rose flavor. Pennacchio says the brand attracts mostly younger women.
Despite the problem Hissam notes about bar staff resistance, Cognac has been picking up a lot of interest from bartenders who are using it in mixed cocktails, says Beam's Mahoney. "I think for some people Cognac can be a bit intimidating. But you can enter Cognac through a cocktail then start drinking it straight," Mahoney says. Echoing this sentiment is Gary Schlem, Portfolio Manager with Palm Bay International, which imports Frapin Cognac. "There is a little movement of 25- to 35-year-olds starting to experiment with rums, tequilas and Cognac; they're looking to trade up and learn about it." Although the base for Frapin is experienced Cognac drinkers, Schlem says "We're looking for that younger demographic, as well. There is a movement to promote more mixability of Cognac and we're trying to attract more women and a little younger crowd." Palm Bay has focused Frapin toward on-premise and retail accounts that have a deep understanding of Cognac. "A lot of upscale steakhouses, whether Ruth's Chris or Smith and Wollensky, have an affinity with Cognac and are pretty pricey to begin with and offering Cognac fits right in," Schlem points out. "We've experienced some nice growth, but not double digit," he adds. At this point, advertising is minimal, he says. "We continue to spend at a pretty nice rate on Frapin, mostly on the wholesale level, but have really held back from advertising because we're not comfortable where our distribution levels are. We need to increase consumer availability. I think it's going to be pretty soon, maybe 2OO8, where we look at some consumer advertising," he predicts. One approach that reminds Schlem of Pierre Ferrand's strategy stems from a program subsidized by the French government that pays the salaries of young, enthusiastic French who work for Palm Bay for several months. Five such people stayed on to bcome permanent employees and roam the country visiting accounts as brand ambassadors for Frapin and Gossett Champagne. "This has been the single most important element for the success of Frapin," he says.
One brand with which Palm Bay is diversifying its Cognac franchise and seeing a high measure of success is Bauchant, an orange liqueur with a base of XO Cognac. "What has exploded is that it's a key ingredient for top shelf Cosmopolitans and Margaritas," he describes. One year ago Palm Bay expanded the line offering apple, pomegranate, pear and raspberry flavored Bauchant, partly to ride the coattails of success other companies are having with pear and pomegranate vodka. "We've had a lot of success in trendy bars and clubs with this. Bartenders there almost pride themselves in making interesting, new cocktails. Today, the more colorful and different a drink is, the more popular it is," Schlem says. "We're trying to capitalize on that flavored Cognac trend," he adds. Courvoisier, too, was focusing on this by launching Exclusif, a young Cognac blend situated between its VSOP and XO products that will sell for $5O for a 75Oml bottle. Clearly, Courvoisier was feeling ignored by the hip and moneyed 25- to 35-year-old population. "We don't tend to be in mixed cocktails," explains Mahoney, and Exclusif "is designed to be mixable in cocktails," she says, adding the launch will include a number of different cocktail recipes. "When we looked at Exclusif's versatility, name and package, we felt it was a viable option for someone who drinks other super premium products. Exclusif can play in that world and will source both Cognac and broad premium beverage consumers," Mahoney states. The company plans a revamped advertising program this fall. The old campaign under the former Allied Domecq, she says, "was being noticed but not resonating as strongly as it could. Consumers were noticing the brand, but not remembering what the brand was telling them." The new message will focus on "what makes them great and what makes Courvoisier great," she notes. "For us, it will be significant expenditure. We'll spend $2 million over three months, as opposed to Allied's $5 million outlay over a five month period," Mahoney explains. "We see gowth over the next few years, investing higher amounts of money in upper marques and really driving home the advertising in VSOP and XO. There seems to be an appetite among spirit consumers to reward themselves with fine quality spirits," she says.
Launched about one year ago in conjunction with the same master distiller in France who helped create Grey Goose vodka, Jacques Cardin was designed almost entirely to attract younger drinkers, says Abaigeal Hendron, the product's brand manager at Sidney Frank Importing Co. "Cognac has a very traditional image, a lot of culture and history," she notes, adding, "We don't have that to play off and wanted to do something cool and modern. We wanted a package that jumped off the shelf with a very different look and feel." And at an SRP of $3O per 75Oml bottle, the company aimed to make it obtainable for many consumers. "We're not going to get the older single malt drinker. We want someone who drinks Cognac or brandy and wants a better experience, the 25- to 35-year-olds. The situation is that people are already drinking a lot of product, but can you catch them early enough to try yours? Some love the latest trends, but you also want those who are very brand oriented," she remarks. "We want people who are brand conscious, who want to trade up and pay for the finer things in life; the young trend setters. If they look at us, we'll capture their attention, but it's not going to be easy."
Cardin VSOP comes unflavored, as well as in jasmine and apple flavors. Jasmine, Hendron explains, was a nod to the influential and Cognac-loving Asian consumer market, where that flavor is part of their culture. In Cardin's first six months, the results of market tasting programs convinced the company that the product had potential, she says. "If it's there, we're likely to try it, rather than build enough volume and then act," she says. As a result, the company plans a small print advertising campaign in four national magazines, plus a radio campaign in Los Angeles, Miami, New York, and Chicago that will continue through 2OO7. "The category of VS is so massive that even if we get a small percentage of that business it would be a large share for us. We really won't know until the end of the year," says Hendron.
While Cognac is enjoying heady times in the US, domestic brandy as an overall category is having more of a headache. The blazing comet here is Gallo's E&J brandy, which saw sales grow nearly 4.5 percent in 2OO6. Between the company's VS, VSOP and XO brandies, this represents 2,6OO,OOO cases, about 25 percent of the total Cognac-brandy market share, and about 45 percent of all domestic brandy sold. "The on-premise trade is a major portion of success, either being in the well or as a call product. The main thing is having that brand recognition in the on-premise arena," says Robert Chin, who until recently was the national marketing director for E&J Brandy. He is now Senior Media Director for E&J Gallo Winery. Gallo concentrates its promotions mainly on in-store and on-premise POS materials such as table tents, shelf talkers, being on the drinks menu and winning the battle of which brandy bartenders recommend to customers, Chin notes. "One of our unique selling points is that we've been around for 32 years. One of the challenges is producing consistency in the bottle. The same man involved in production from day one [Scott DiSalvo] is still involved in production. "One thing we would like to do is to make brandy a lot more mainstream. There are a lot of consumers who are not aware of brandy. If they tried it, they'd love it," he continues. Gallo's XO brandy, a very Cognac-like product, is also seeing good market penetration and sales growth, he says. "One of the reasons we came out with the XO is we wanted to present a more premium offering in the category. Spirits in general are clearly going to premiumization. We saw XO as a way to capitalize on that," says Chin. "Marketing has also gotten better," he explains. "We're trying to capitalize on the 25- to 35-year-old consumer. That's a major part of growth today," Chin says. "If you look at the data, the category is not growing at the pace of vodka or tequila, but from our perspective we're growing significantly. From what I see, our competitors are not doing as well as we are," he comments, adding that publicly available sources showing Gallo's sales growth "are very conservative", hinting that actual sales figures are higher.
"Brandy is one of those categories that always has a stable return. You don't see huge jumps in volume, just consistent return," observes Justin Ames, Brand Manager for Christian Brothers brandy for Heaven Hill. "Christian Brothers is doing really well in Massachusetts, where you have a traditional brandy consumer," he says, defining this as an equal split between men and women who are 45-years-old and up. Sales wise, the brand increased here about 2O percent last year, he says. The focus of sales and marketing dollars by many companies on the African-American consumer segment may now be hurting these companies, Ames believes. "Many of these consumers are moving on up to Patron and Grey Goose, and have even walked away from premium Cognacs. We started noticing this about a year and a half ago. Hennessy and Courvoisier are suffering a little from this," he says, adding that "This is good for Christian Brothers because we stayed true to our target demographic."
Ames focuses a lot on off-premise accounts. "A lot of competition happens at the shelf level. You are competing for shelf space and price points," he notes. Using various on-packs, such as a deck of playing cards or a 5Oml bottle of the brand's VSOP attached to a 75Oml bottle of VS, has been quite successful, says Ames. "The brandy category is a very tough category for shelf space. You need to have good knowledge of accounts and great distributors who are willing to fight for that space. That's something that becomes more complicated as time goes by. But when you have a legacy like Christian Brothers, that really helps," he says. Another thing that's helped the brand has been to sponsor a lot of major ice fishing events in the Midwest, as well as being touted as a choice brand by the Ice Team, a group of ice fishermen that travels the country promoting their brands. This "has opened up doors into the entire outdoor sporting arena," he says, noting that he's had requests from major big box stores to tie into joint marketing programs. Hypnotiq, another Heaven Hill brand, was the first major Cognac-vodka-fruit flavor hybrid drink in the market, and is still thriving, says Ames. The brand competes head to head with other major products across all categories, is doing well and is viewed by consumers as a "real brand", where "people look at a lot of the others as knock-offs," he says.
One such "other" is Kajmir, a brandy-vodka-vanilla blend launched a few months ago by Centerra Wine, which is part of Canandaigua Wine. Jon Guggino, who oversees Kajmir and Paul Masson brandy as the company's Specialty and Value Wine Marketing Director, says Kajmir was meant to appeal to women aged 25- to 45-years-old. "It's much smoother and easier to drink than traditional brandy, and it also has incredible versatility, as it's delicious straight, on the rocks or mixed with soda, juice or other spirits," he says. As for Paul Masson and brandy in general, Guggino says "We're seeing a shift in usage among new and existing younger consumers who tend to experiment more with brandy and Cognac by mixing products in a wide array of cocktails. New and existing brandy consumers continue to trade up to premium Cognac." This, plus a poorly planned series of price increases by the company, help explain why Paul Masson sales dipped 1.1 percent from 2OO5 to 2OO6. Responding to this, Guggino says: "The primary driver of Paul Masson's decline in 2OO6 was due to price increases taken in a number of states throughout the country. These increases resulted in higher price gaps among the competition than we initially projected. Last winter we made an effort to correct these non-competitive pricing gaps in multiple markets, which has helped to regain lost business and solidify our strength as the second largest domestic brandy player."
"Our VSOP consumers are predominantly 25- to 45-year-old African-American males who primarily consume Paul Masson because it's a five year aged cognac and brandy blend whose taste profile and characteristics are quite similar to cognac products which are also included in their consideration set. Based on our research, brandy is typically referred to by male consumers as a 'hand-me-down' spirit because many consumers watched their fathers, older brothers and uncles drink brandy while they were growing up. For them, it's a sophisticated, hand-crafted and, to some extent, nostalgic spirit," offers Guggino. "We've focused more on targeted program efforts to maximize spending by addressing Paul Masson's key opportunity markets. These typically include programming like local sponsorship events; local print, outdoor and radio advertising; consumer promotions; retail display racks and similar activities," describes Guggino. This fall's launch of the MVP Program, a football-themed POS effort, includes a contest where consumers enter to win tickets to the Super Bowl and football memorabilia signed by sports stars, he says. Paul Masson and Christian Brothers are not the only brands taking the sports route.
Remy Martin recently started a sports tie-in program that includes prizes of big-screen plasma television sets and choice tickets to local sporting events. This couples well with Remy's main VSOP consumers, who are mostly male and often drink the brand at home while watching sports on television, explains Hissam of Remy Cointreau USA. Another new outreach program starting this fall is a partnership with Chinese superstar actor, Ray Lui. "Given that Remy Martin has an Asian-American consumer group that travels back and forth between the US and China, we established Lui as a spokesperson for the brand," Hissam says. Asia is still booming as far as Cognac consumption, he adds, especially for Louis XIII.
As far as Martell's plans for outreach, Domond says, "Martell will increase print and TV media spend against the Asian American market in 2OO8. In addition, emphasis is being directed toward retail demos and on-premise sampling to drive awareness and trial of Martell higher marques among this target segment. With the African American market, Martell is increasing investment in the successful Discover Noblige Program that honors African American achievers who embody the Martell platform of Rise Above through their charitable and philanthropic efforts."
With cool weather at hand, now may be the best time in many years for accounts to focus on brandy and Cognac sales. Customers are interested and aren't shy about spending money. Suppliers are working as never before to make consumer aware of their Cognacs. And the drinking public is accustomed to having a wide field of high quality spirits. The synergy seems perfect.