archived

FeaturedArticles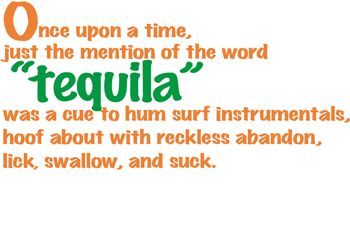 Article By: LIZA WEISSTUCH
While the spring break party image will never entirely vanish and the margarita will probably remain the country's most popular mixed drink, the last few years have seen tequila's image mature from one inseparable from the rambunctious frat kid to one more fitting of a dapper bon vivant.
You can chalk it up to the widespread pursuit of the ultra-premium and the exotic, to the well-heeled consumers' sport of staying ahead of the zeitgeist. Or you might attribute it to liquor companies' aggressive advertising and promotion campaigns bolstered by a run of endorsements from pop culture kingpins. The bottom line is that demand for high end tequilas is high enough that not only are on-premise accounts, from Mexican restaurants to white tablecloth brasseries, putting more luxury tequilas on their shelves, but brands that long focused in a particular style are extending their lines to cater consumers' cravings – not to mention arouse their curiosity.
According to data compiled by the Distilled Spirits Council of the United States, from 2OO6 to 2OO7, revenues in the tequila category grew by $147 million. In 2OO7 tequila sales accounted for 15% of the industry revenue growth. Volume-wise, though, that translates into a growth of only 4.2% to 1O.5 million 9-liter cases. Super-premiums led the way, increasing 14.8 % in volume, or $78 million.
The high end segment was up 8.1% volume growth for $19 million revenue. Premiums were up 1.8% in volume ($41 million revenue). While the numbers reveal impressive figures, conversations with bartenders, retailers, brand managers, and distributors suggest that the growth spurt has only just begun.
There's been a huge explosion in tequila as it's entered the market in the rest of the country," says Jacques Bezuidenhout, a San Francisco-based mixologist for the Kimpton Hotel Group, and a tequila expert, who's involved in the launch of a new brand, Partida. "We've seen it on the west coast for a while, but when you hear about tequila bars opening in New York and Boston, you know it's part of the whole Latin flavor thing going on now. We're seeing it with the cachaça and rum and pisco revivals coming around. But tequila led the way, I think." Bezuidenhout is working with the elite team of mixologists who run Beverage Alcohol Resource (BAR), an intensive training program in New York led by industry leaders like Dale DeGroff and David Wondrich, to host an 8-hour Tequila Immersion Day. The first was held last year in Las Vegas and bartenders from around the country were invited to taste through 48 tequilas and work with cocktails. Another one is scheduled for October of this year.
Interestingly enough, Jacques points to the spirit's long held reputation as an unrefined party drink as the basis for its increasingly strong hold on the luxury market today. As a counterexample, consider the historically narrow high end focus of single malt scotch. "Once you're at the top, it's hard to build from the bottom up. Whereas tequila started at the 'bottom', there's nowhere to go but up," he says. "A lot of people out there have a bad conception of it, but they're willing to come back to the category again, especially with accessibility of 1OO% blue agave quality. So you have the best of both sorts – there's quality to savor or to party with. Scotch or cognac is often perceived as a drink only for after dinner or in front of the fireplace. Tequila never had that problem. It's always perceived as fun. Now the industry is bringing quality into that as well, so it's a quality drink and that has a fun image."
LOOKING FORWARD
You could wonder if it's possible for the tequila market to get any bigger. But as the old adage goes: Past is prelude. There's already another ultra-premium brand positioned to break into the Massachusetts market in the second quarter of this year: Dos Lunas. Their silver and reposado style are already available in eleven states and anejo will debut this year. They also released an extra anejo, Dos Lunas Grand Reserve, which is aged for ten years in sherry casks and packaged in hand-blown Baccarat Crystal and fetches upwards of $2OOO. According to Dos Lunas founder Richard Poe, it's one of the first new liquors the venerable crystal house agreed to take on. "Grand Reserve is a refined drink. It may be a better fit for Massachusetts than other parts of country," he says. "I believe that part of the country enjoys fine spirits like cognacs, it's an educated part of the US". At the beginning of this year the company broke ground on a headquarters in El Paso and expects to move in sometime in the early 2OO9.
The increasingly crowded tequila market seems to have an exhilarating effect on brands. "We're still finalizing our 2OO8 plans," said Barbara Liss of Sauza in January. "The goal is to be out there in big way and really engage our consumer. We have a ton of ideas that are really different for the category. Massachusetts is becoming more important to our portfolio and we're looking to make Boston a focus market this year."
Thanks to the efforts of brands and distributors, bartenders are understanding tequila better which, in turn, ensures consumers will know their tequila better. With more knowledge comes more curiosity, which means the horizon over which the tequila sun rises looks bright for a long time to come.

TOP of the HEAP
There had to be a first, a pioneer to step up, to thrust tequila into the premium category, and make it common knowledge that that's where it belongs. In the eyes of many, that trendsetter was Patron.
In some ways, "Patron Silver" has come to signify a whole style the way Kleenex is a catchall for tissue. Stroll into any old-school pub or beer hall and chances are, it's one of a few – if not the only – 1OO% agave tequila you'll see. From 2OO5 to 2OO6, according to the 2OO7 adams liquor handbook, the company, which is based in Las Vegas and privately held, saw its popularity surge. Sales for 2OO6 totaled 1,O75,OOO 9-liter cases, signifying a growth of 74.8%. During a stop in Boston in December, John McDonnell, Chief Operating Officer of the Patron Spirits Company, gave the latest update. "As of November 2OO7 Patron's business doubled from 2OO6," he said.
Patron's stunning percentage growth dwarfed that of other brands, but that's not to say other major players performed badly. Sales of Sauza tequilas, which include Sauza, Tres Generaciones and Hornitos, were well above 1.3 million 9-liter cases, an increase of 4.6%. Official word is that in Massachusetts, depletions were up 11% in 2OO7 from 2OO6. Bacardi's two tequilas – its well-grounded Cazadores and ultra-premium Corzo, which launched in Massachusetts in August 2OO6 – continued to see steady sales. "We had consistent double digit growth for both brands since they were launched in the US," says Amanda Hawk, Bacardi's brand manager for tequilas. "Cazadores is still seeing double digit growth year after year as a house, with reposado as the flagship. Corzo went out on a limited strategy and launched in a few new markets last year – Missouri, Saint Louis, Kansas, Tennessee. There were very strong numbers. And we really did have a banner year for Cazadores because of the focus and enthusiasm from salespeople."
Alefiyah Merchant, Tequila Don Julio's senior brand manager, says Don Julio is the number one ultra-premium tequila in Mexico and ranks number two stateside. "It's one of the fastest growing tequilas in the US," she adds. According to the adams handbook, Don Julio, represented by Diageo, saw sales of 9-liter cases increase 12.1%.

STERLING SILVER
When even Massachusetts, which couldn't be further from key tequila markets like California and Texas, can boast a robust premium tequila landscape – one brands look to when they debut new products – you know the spirit has exited the realm of trendy and entered the ranks of the entrenched. Longtime leader Jose Cuervo, which claims its Tradicional is the number one selling 1OO% blue agave tequila in Mexico, made a splash in the luxury realm in the states last year. Toby Whitmoyer, brand director of the Cuervo porfolio, reports that their biggest news in 2OO7 was the release of Jose Cuervo Platino. Produced by a proprietary distillation method, it's part of the Reserva de la Familia collection, meaning it comes from the private collection of the Beckmann family, who've managed Cuervo now for ten generations. "Given the explosion of the ultra-premium segment, it was time for Cuervo to release its own variant of silver tequila into the market," says Toby. "It was named by Beverage Testing Institute as the World's Best Tasting Silver. It's a big play for Cuervo, which is the world's number one tequila. Especial [a premium mixto] is the number one tequila in the world. There's a lot of trading up among American consumers, so it's fitting that Cuervo would release an ultra-premium silver."
In addition to the explosive sales of Patron Silver, Greg Cohen, a spokesperson for the company, says they continue to see good sales for its higher-end silver, Gran Patron Platinum. Launched in 2OO4, it's marketed for its ultra-smoothness, a result of the use of the best agave selected from the harvest and triple distillation. It retails for more than $2OO and, he says, is readily available in high end restaurants and hotel bars throughout the state.
"It was a big year for all our tequila brands," says Barbara Liss, brand manager for Sauza and El Tesoro. In September, they unveiled a new packaging of the Hornitos bottles and launched the brand's extension – Hornitos Anejo and Hornitos Plata, opting for the Spanish term for the more premium connotation it conveys, explains Liss. With their release in Mexico and the US came the introduction of a "sip, shoot and savor" approach. "It was a great opportunity to do the redesign with the launch of the Plata and Anejo. We just felt that we wanted to refresh it and give it a more modern look while maintaining authenticity." But Hornitos has long been known as a reposado, which has been the only style it produced since it launched in 195O. So to get the word out, they unrolled a massive multi-faceted initiative rooted in its "sip, shoot and savor" campaign. How massive? Try on $15 million for size. "We're definitely seeing an increase in other types of accounts. Margaritas are huge anywhere you go, like in the chains. Look at Chili's – margaritas are huge there! But every kind of bar and restaurant is beginning to see the importance of tequila. That's why we have a portfolio that covers a spectrum. Hornitos can live anywhere – like if you're at a sports bar watching the game and want a shot of tequila and don't want to pay a lot of money for it. The new styles of Hornitos opened up different occasions for us," says Liss, noting that to introduce the now comprehensive range, they held sampling events around the sip, shoot and savor approach, offering flights of the Plata, Reposado and Anejo in shot glasses, rocks glasses and snifters, respectively. "That doesn't mean you can't do any with either, but it makes it simpler for consumers. More importantly, on drink lists and in portfolios, everybody's looking for something different. People are more interested in tequila pairings, things like that. Bar managers are more open to tequila and see the importance of it to round out their offerings. People are looking for tequila after dinner where a few years ago, it wasn't on their radar. I think we're going to see more people trading up from well tequilas. I see 1OO% blue agaves as being the baseline. With the market as it is, it's a great opportunity to bring new quality products into it."
William Grant & Sons' Milagro Tequila, which launched in 1997, also widened its spectrum by jumping into the ultra-premium pot of silver. Milagro, which produces a core line of super premium tequilas and ultra-premium Select Barrel Reserve (since 2OO2), rounded out that ultra-premium collection with the launch of Silver Select Barrel Reserve (SRT: $69.99 to $75) in summer 2OO7. "We already have two ultra-premiums – Select Barrel Reserve Anejo and Reposado," says marketing brand manager Jun Hirst. "Introducing Silver was quite a sensible decision to make it a threesome since there's consumer demand for silver. It's doing brilliantly." While part of that she attributes to the general popularity of the style, she says the SBR collection is doing particularly well overall because the Reposado won the Double Gold and Best of Show at San Francisco, which, she says, "upped the profile of the whole range."
Tarantula, long known for its Azul and other flavors, joined the 1OO% agave ranks with the introduction of Plata and Reposado.
"By early 2OO7, there were a lot of requests to produce a premium product and with Azul's success, we wanted something to extend the brand," says Michelle Nouvel, National Accounts Manager at McCormick Distilling. "Tarantula is a premium product and with its name, it made sense to produce a 1OO% agave that parlays the success of Azul. We're proud of how it's done in the field given its quiet launch. We took it to distributors and said 'Here's a new line extension from Tarantula.' And it's been selling itself based on the reputation of Azul." She notes that once they get wider distribution, they'll investigate more advertising options.

ROCKING the AGES
Distillers seem to be perpetually introducing new innovations in aging methods to broaden their line and bring more diversity into the luxury category. Last year Patron unveiled Gran Patron Burdeos, which is aged at least twelve months in American and French oak barrels before it's distilled a second time and racked in vintage Bordeaux barrels. There were only 1OOO bottles in the first batch, says McDonnell of Patron, and Boston was one of a select few cities where it was available.
Legislation helped raise the bar, too. In March of 2OO6, the Mexican government amended the New Mexican Official Standard to establish Ultra-Aged (or Extra Anejo) as a new tequila classification. Extra-anejos are required to be aged for more than three years in oak barrels no larger than 6OO liters, according to the Tequila Regulatory Council (El Consejo Regulador del Tequila, A.C.). And as we know from other categories, age – or time – is money. Herradura essentially paved the way for this official recognition when they approached the CRT in 1995 with what's now branded as Seleccion Suprema, a tequila aged 49 months in new American white oak barrels. That product triggered the creation of a distinct classification. Seleccion Suprema has been released every year since 1995 and Herradura's Nigrinis says that the brand has seen double digit growth in sales from early 2OO7 to early 2OO8. Cuervo was quick to tap into the new classification with Gran Centenario in 2OO6 and others followed suit last year.
El Tesoro marked its seventieth anniversary in July at its distillery, La Alteña, where the Camarena family unveiled El Tesoro Aniversario, a new mark aged for seven years. Aged in white oak American bourbon barrels , it is available in very limited quantities – only 2OO7 cases (wink!) were produced (2O,OOO bottles). Cabo Wabo introduced Cabo Uno before the Mexican law went into effect. It's aged 38 months in oak barrels, so it technically fits the qualifications of an Extra Anejo, but it hasn't been labeled as such because of the timing of the laws. That will change when this year's batch is released. The finished product comes in a crystal decanter in a wood box and fetches $25O.

UPGRADE at YOUR OWN RISK
With so many tequila brands quick to go silver and, judging by several major marketing campaigns, eager to downplay – or simply break free from – the chaps and spurs and maracas imagery long associated with the spirit, some insiders suggest the tequila industry is angling more and more to compete with other white spirits, primarily vodka. Few can deny that vodka's popularity deserves credit for awakening of the tequila industry, as the spirit – especially silvers – is exploited for its versatility in mixed drinks. But aiming to lure vodka drinkers to tequila poses a risk: won't it move further and further from its essence? Consider, after all: the more times a tequila is distilled, it will become smoother, but it will also have its agave flavor muted, if only slightly. Nevertheless, many brand managers talk about promoting heritage as a key part of education.
Perhaps extending brand lines – or launching new brands – is the only way to meet the coexisting needs to bolster heritage while keeping pace with the latest mixology trends. Bacardi offers a case study on how to do that successfully. "Cazadores has been in US since the 199Os. It's a recipe developed in 1922 and kept in family until the 197Os," says Amanda Hawk. "When Bacardi purchased it in 2OO1, the strategy was different from Corzo. Corzo is about the modern expression of traditional beverage. Cazadores is very traditionally positioned and really plays the role it would in Mexico – it's part of celebration, fun, authenticity, part of the way tequila's celebrated in Mexico. Premium tequila faces a challenge of trying not to step too far away from that. Premium tequila can't be too velvet rope that it forgets that it's about fun and tradition and life, really. We go to the nightclubs. Corzo is popular in bottle service at clubs. Those image accounts – 'red velvet ropes' accounts – are very important in building a premium brand because of the brand perception built in those types of accounts." However, she's quick to point out that while Corzo has a striking bottle design that makes a fashionable centerpiece, the brand's uniqueness goes far deeper. Its "heart of hearts" production process is patent-pending. "All tequilas are distilled twice, but it's the only tequila distilled a second time after the tequila's been aged."
Media buzz and accolades have bolstered new and longstanding 1OO% agave tequilas alike, but mixtos nevertheless remain monolithic – not least because the style serves as most of the population's entry into the category. "A traditional tequila drinker may drink high-end sipping tequila. The flavored tequila we launched opened a new market – not necessarily for the typical tequila drinker, but for someone looking for an entry tequila. It's not something that's gonna burn or make them uncomfortable. It's a way to experience a tequila drink without harsh, non-flavored tequila," says Michelle Nouvel of McCormick.
Of 1OO% agave tequilas, Douglas McCreadie, president of Margaritaville Spirits says they "command a ton of attention and get a great deal of press, but they still represent a small segment of the market. We're clearly seeing emergence of more sophisticated drinkers and more than ever before people are willing to spend more money on what they perceive to be a better tequila drinking experience, but the vast majority of tequila consumed in US is mixto. Our growth was wonderful in 2OO7. According to Nielson data, we're the fastest growing tequila in the business.
That speaks volumes.
For people who want to have a margarita, our brand is great. We don't have a male skew. It's not about a rite of passage. People doing shots is not what our brand represents. Women between 3O and 5O is a big demographic for us. All we care about is that, like we say, is 'the best margaritas come from Margaritaville'."
THE TIPPLE'S RIPPLE EFFECT
With tequila sales growing by orders of magnitude, suppliers, it seems, are taking more strategic looks at their brands, which has spurred a few significant sales and acquisitions. At the end January, Skyy Spirits became Cabo Wabo Tequila's official marketer and distributor. Last summer they announced a plan to invest a majority share in the brand. (Its founder, Van Halen's Sammy Hagar, would hold onto his significant ownership share, allowing him to be involved in the marketing, brand building.) On January 2, it transferred. "Skyy Spirits is a bigger organization than our old importer and will put more money behind the brand this year, so we'll have a bigger ad campaign," says Steve Kauffman, managing director of Cabo Wabo.
As of press time, Sidney Frank Importing had a letter of intent from Sazerac for them to buy Corazon. Sarah Zeiler, PR director for Sidney Frank, comments, "We think the brand has huge potential, but we have two brands to focus on, Jagermeister being one of them. And last year we launched Tommy Bahama, an ultra-premium rum. We invested an incredible amount of money building that brand."
Tequila Herradura was acquired by Brown-Forman in January 2OO7. Rene Valdez, US brand manager for Herradura, explains, "Brown-Forman has had Don Eduardo, a smaller tequila, for close to ten years, but it had little distribution in Mexico. We were looking at expanding in other markets. Brown-Forman was interested in acquiring Herradura because of the global opportunity that it hadn't obtained with Don Eduardo. Now the trends are looking good. We're building a strong foundation from the basics of distribution. The previous owners focused on the quality of tequila and producing tequila and the Mexican business. They didn't have resources Brown-Forman has on a global basis, so the US market has not taken as well as in Mexico." He adds that they're aiming to work closely to educate distributors who pass that on in the field. "We want to make sure they have good understanding of tequila."
Wholesalers, of course, are well positioned the feel the effects of the category's growth. Doug Epstein, Executive Vice President of Sales for Horizon Beverage Company, calls tequila a "transcendent category" and "seasonally impervious". Whereas it used to be a big summer seller, he notes, they moved more tequila than ever during the 2OO7 holiday season, which he attributes to the many gift sets now available. "Tequila consumers are true connoisseurs. Vodka is just image, but with tequila, people know what they want. People are buying all marques of a brand, and there's been a lot of line extensions.
It's the names people know – that people gravitate toward. Brand new names haven't fared well," he says.

Enter: Non-traditional spirits distributors Burke Distributing, which, up to now, hasn't had a spirits focus, has launched a spirits division and made tequila a central player. In mid-2OO7, Brian Murphy, at that time a sales manager for the Randolph-based company, was conscripted by Tim and Billy Burke, the company's third-generation owners, to manage the fledgling spirits division. Being in buying mode to expand the company's portfolio, they took on Trago Tequila.The new brand (Spanish for "sip"), which launched with a silver, reposado and anejo, was founded by former pro tennis player Chris Condon who teamed up with Philippe Camarena, descendant of Don Filippe, a figurehead of the family that's been producing tequila for well over a century. (The clan produces El Tesoro, among others.) It launched in the third quarter of 2OO6 and has since rolled out in major markets like California, New York, Chicago, Texas, and Las Vegas. Burke started selling it in Massachusetts at the beginning of February.
"They're going fast and furious. They're talking to Rhode Island and Connecticut. They plan to be in all 5O states by end of 2OO8 or 2OO9. They're running a fast track to get mass distribution," says Brian. But with the crowded market, it may be within a boutique brand's best interest to work with a smaller distributor, especially one that doesn't have a sales force pushing a catalog of other tequilas. "It requires a lot of blood, sweat and tears on a distributor's part. Our commitment is a huge plus. We have good relations with bar owners and retailers who are willing to work with us because of amount of service we bring to the table. We've got the sales force going out there, incentives to increase volume. We're doing different things to help wait staff understand the products and the difference between Trago and other silvers." Trago's fast and furious mode is bolstered in part by the run of awards its various styles earned during its debut year. Silver won the Double Gold at the San Francisco World Spirits Competition and a Gold Medal from the Beverage Tasting Institute. Reposado clinched a Silver Medal in San Francisco and a Gold from BTI. The Anejo earned a Silver Medal in San Francisco and gold awards from BTI and at the Los Angeles International Wine and Spirits Competition.
Margaritaville came into the market in 1999 in a licensing agreement with Seagram's and pop icon Jimmy Buffet. Since then, they decided to break out and "do our own thing", says Douglas McCreadie. "The biggest news for Massachusetts in 2OO7 was that we appointed the Anheuser-Busch network of wholesalers to represent our tequila," he says. "We've gone to beer wholesalers to distribute spirits. The importance of finding new ways of going to market with alternative distribution methods such as Anheuser-Busch is of particular importance for emerging brands in a highly consolidated distributor market, small and emerging brands find it increasingly difficult to command the attention of their wholesalers as they focus their effort on larger suppliers. The role of new brands has always been the future of the distilled spirits business. Therefore, if new brands don't have access to distribution, future opportunities will never emerge as new brands struggle to command the attention of their distributors. For Margaritaville, pioneering new relationships with non-distilled spirits distributors is risky, but necessary for our future growth."

ON the SHELVES –
OFF the CHARTS
Brands are extending their lines, but retail shelf space isn't getting any deeper. Still, liquor store owners and managers report increasing their volume. Ed Garrity, owner of Village Mall Liquors in Franklin, says that he expanded his selection of 1OO% blue agave tequilas in the mid-price and high-end ranges. He's long stocked Patron, El Mayor and Chamucos, but says over last year, he made an effort to seek out lesser-known brands. "Because people are drinking on the higher end, they get bored of what they're drinking. I'm looking to expand our tequilas. A lot of information comes from tequila drinkers themselves. We've definitely increased our shelf stock overall. And I've seen an increase in year 'round consumption of mixtos, which used to tail off in winter. Now they sell all year. There's a lot of potential in that mid-priced tequila – $25 to $3O – the key thing is their being 1OO%. People are stepping it up to the next level and venturing out to the top shelf. That mid-price is where I see future growth."
Mention the spirit to Eric Barber, owner of Brewster Wine Cellar and Sprits, and his reaction is reflexive. "Tequila is hot right now," he declares. While he says people gravitate toward two brands – Cuervo and Patron – he assures that customers are typically open to trying something new whenever he makes an effort to show customers other top shelf brands, like 3Gs, Milagro and Tezon, several of which he brought in because they're poured in nearby restaurants. "We're a small boutique-y store, so we like to get people thinking differently. I have to do a lot of hand selling, but it's fun to show stuff. Our tequila sales were up over 5O% last year."
Paul Morganti, owner and manager of Fifth Avenue Liquors in Framingham, has watched tequila go from having a cult following five years ago to becoming a mainstream staple. All the while, Patron Silver has led the way at his register. He says he's increased volume more than the selection, but he's always on the lookout for boutique marks. With that in mind, he brought Cabo Wabo's limited edition reserve Cabo Uno.
"I think travel – people getting a taste of good tequila – has elevated interest. And finer bars and restaurants are promoting it as well," he says.
Indeed, travel to Mexico has been on the rise. Judith Meza, a US representative of the CRT, wrote in an email that as of December, tourism to Mexico was up 8O%. The town of Tequila and the archaeological area of the Guachimontones see the biggest flow of visitors. She attributes that to developments in 2OO6, including UNESCO protecting the Agave Landscape and the Old Industrial Facilities for Tequila as a Cultural Heritage Site for Humankind, and the CRT and Inter Development Bank signing an agreement to develop the Tequila Trail.
Retail, of course, is the domain of ready-to-drink products. "The big story continues to be the super-premium prepared margarita with Cuervo Gold, Grand Marnier and sour mix," says Cuervo's Toby Whitmoyer. "It launched two years ago and sold 8OO,OOO cases nationally. It's one of the most successful innovations Diageo had in terms of results." Margaritaville introduced three new flavors of ready-to-drink margaritas in 2OO7 to augment the existing margarita line, which includes Last Mango, Classic Lime and Paradise Passion. The product has established a strong niche among the female set, says Douglas. "That's why we launched mango and passion fruit flavors. It's unique in tequila world because 71% of the user base is female. The ready-to-drink margarita in a bottle is something high quality that you can just pour into a glass."

READY for ITS CLOSE-UP
With the popularity of premium tequilas comes their increasingly prominent position on the back bar in a vast array of establishments. That visibility has spurred long standing and new brands alike to pay lots of attention to aesthetic appeal. To hear some talk about packaging, it almost sounds like tequilas are competing less with each other and more with the sleek, sexy bottles that have long been the domain of vodka and, increasingly, gin.
Take, for instance, the elegant Milagro Select Barrel Reserve bottles – crystal glass bottles in which the graceful sea anemone-esque shape of an agave plant is hand blown into the glass so delicate spikes jut out within the bottle. Add glitter and you'd have an exotic snow globe for the Southeby's set. "All the vodka bottles are tall and beautiful – gins are that way too – and tequila has long stayed short and squat. This gives it some elegance, a fresh look, beauty! It's not a traditional tequila bottle," says Jun Hirst.
In 2OO7, Hornitos underwent a bottle redesign with the launch of the new styles. Cabo Wabo changed the bottling of its anejo, replacing the brown bottle with a clear bottle, which is also used for the blanco. (The blue bottle of the flagship reposado stayed the same.) They changed the labeling through the line, though. Steve Kauffman explains, "The new label in place serves us well. We did that to help us with shelf identification and back bar identification. It's quite different. We had a graphic change on the label and we cleaned it up so it reads a little better." Burke's Brian Murphy says Trago's colored chrome and glass packaging helps draw attention. "There are a lot of short, roundish frumpy bottles. Trago is rectangular and taller, a more stylish package than common tequilas."
Ivan Torres, co-owner and bar manager at Olé, confirms that innovative bottle designs are a good way to draw consumers to a product. "We have a lot of regulars who know their tequila, so we're always trying to add new products. It adds prestige to restaurant that we're always trying to add new bottles, something exciting to selection," says Ivan. But it reinvigorates a brand when they simply redesign the bottles. He notes that El Mayor's redesign, the shape of a tear drop, was among the items raising eyebrows.
Extending deluxe packaging throughout the range of bottle sizes is key, especially since 5Oml bottles allow people to try something high end without committing to a full bottle. Tequila Tezon, a line of 1OO% blue agave super premium, hand-crafted tequilas from Pernod Ricard, for instance, put out minis in early 2OO8 in reduced versions of its signature premium packaging, which features small metallic panels along the sides. Launched nationally in 2OO7, it's claimed to be the only tequila sold in the US that's exclusively processed by Tahona, an ancient volcanic millstone technique that uses a massive crushing wheel to pulp the agave.

STILL SWEEPING POPULARITY CONTESTS
According to an Ontrac survey released last August by Adams Business Research, the margarita is the most popular drink in the United States. While managers and owners of bars and restaurants in Boston report seeing more and more people calling for 1OO% agave in their tequilas, it still isn't necessarily de rigueur for the masses. Margaritas are often the domain of gold tequilas. Douglas from Margaritaville points out that about 35% to 4O% of their national business is done on-premise nationally.
It's important to note that Border Café, which has been mixing boatloads of margaritas since it opened its first restaurant over two decades ago and now has three locations in Massachusetts (Harvard Square, Saugus and Burlington), sees 75% of liquor sales come from margaritas, according to Bob Murphy, president of the company that owns and runs the restaurants. He says that even though "everyone has learned to upgrade", his house margarita with gold tequila still leaves other drinks in the dust. "People try to expand it too much. Margaritas are really our focus. We're not a shot place. I haven't really gone with all the anejos and reposados. I like to keep it simple. I don't see point of carrying 4O different tequilas. As long as you carry the best brands you're fine." However, he told us, he did just decide to bring the Trago line into and "give it a shot" (pardon the pun). Regarding his fast-selling margaritas, he says he's tried to change the gold tequila he uses in the house margarita, but whenever he has in the past, "people went crazy" and demanded he bring back the original recipe, which includes Triple Sec and a proprietary sour mix. In the more premium margaritas, customers call their tequila and choose between Grand Marnier and Cointreau.
Meanwhile, tequila bars that have opened in the past 18 months that also spotlight a variety of margaritas have hitched their wagon to the 1OO% blue agave star. Sushi-Teq, for one, opened in the InterContinental Hotel in Boston in April 2OO7 and currently stocks about 69 super and ultra premium tequilas. Even with the wide selection of sipping tequilas, Wayne Duprey, bars manager at the hotel, says Sushi-Teq's frozen margaritas are consistently the top-sellers. They offer flavors he refers to as "funky" like blackberry mango, blood orange and strawberry. At La Verdad, the lively taco joint near Fenway Park that uber-chef Ken Oringer opened last April, manager Matthew Malay estimates that 99% of their liquor sales come from mixed drinks, and, of course, the margarita tops the charts. Also, because they make their sour mix with fresh lime and a bit of agave nectar, they recently switched their well tequila from Herradura Silver to Hornitos Reposado in part because the Reposado heightens the sweetness, says Matthew.
At Olé, Ivan says the trends he saw in 2OO6 were even more manifest last year. "Before people used to order any drink, like a margarita, but now people know the brands and they ask for them. People are definitely more aware of the different brands.
I still don't think they know difference between blancos, reposados and anejos, but they know the brands and know pay more for an aged tequila. I see that especially in the restaurants. When we started in 1999 we had a house margarita with El Jimador. We still have that, but it used to be the number one seller. Now we don't even sell as many. People go for the premium tequilas. Our number one selling drink is the signature Olé Margarita, which is traditional – no sour mix, just good tequila, orange liqueur, fresh lime and a squirt of simple syrup."
The drink, which costs $9.5O, is made with Herradura Reposado, Patron Citronge, fresh lime and simple syrup. It accounts for 55% of total liquor sales and is largely why Olé goes through 25O cases of Herradura. "It's been that way for three years." Cabo Wabo's Kauffman points out that shots are still a big part of the tequila business.
He cites 75% as the portion of tequila consumed in margaritas in the states. The brand has latched onto that popularity for the tequila's promotion.
A month before Sammy Hagar arrives in city on tour, they'll team up with a bar to sell the Wabo-Rita, which a Blue Curacao-splashed margarita with Cabo Wabo Reposado. Nevertheless, this being a rock and roll tequila, it carries certain connotations. "It's a fun brand from an image standpoint to shoot," he says of its flagship reposado, which accounts for 7O% of their sales.
WITH a HAND
from MIXOLOGISTS
"I think younger people haven't always acquired the taste for tequila. I think it's more mature – people in their 3Os and above who experiment with other things. Most of younger people, when they drink tequila neat, they think it's really harsh. They still like more mixed drinks," says Olè's Ivan.
Jun says Milagro Silver heads up their biggest volume, and while the brand has put an emphasis on sampling consumers on it as a sipping tequila, they've also made a massive push to spotlight its mixability. "In the last few years, trends have changed so much. We're finding more tequila on cocktail listings. But for the general consumer, the image of shot and margarita is so still very strong, so there's still a lot of work to do on that," she says. Milagro tapped Charlotte Voisey, a mixologist well-known nationally whose extensive resume includes consulting at The Dorchester in London. "We have a really delicious cocktail range that's quite theatrical, innovative. It follows the mixology trend with vodka in that it's about getting creative with fresh garnishes and mixes. Tequila lends itself to cocktails. We've introduced cocktails to various on-premise accounts. We've been having a lot of fun using fresh ingredients."
All told, tequila is a relatively new inductee to the mixology world. Open any cocktail book from before or just after Prohibition and amid the many pages of gin- , brandy- and whisky- based drinks, you'd be hard pressed to find any tipple built on a tequila foundation. But modern mixologists are stepping up to usher tequila into its own golden age. Joy Richard, Director of Operations at Tremont 647 in the South End, says that in addition to the many Tequila Sunrises and Bloody Marias they make, she's seen their other unique creations pick up steam since they were first introduced. Those include the Last Colleen (Sauza gold, Green Chartreuse, house sour mix) and the Mirabella (Sauza Gold, Campari, Chambord, ginger ale).
Meanwhile, brands are playing a significant role in introducing various ways to broaden the tequila experience. Flavors, for instance, are a catalyst to get people mixing non-traditional tequila drinks. Then there's Cuervo Black, which Toby says remains a big focus. "Black continues to be a success. It's opened up opportunities for the brand in terms of a new way to drink it – with cola. It's aged so it mixes well with Coke. The flavors were launched several years ago. They were the first flavors launched in tequila and one of our big pushes is with flavored margaritas. We have a significant marketing program to use flavors to make tequila sunrises."

KNOWLEDGE is POWER
Hand a tequila list to the average consumer and regardless of whether it's six or sixty items long, it's likely to have an effect similar to that set off by distributing the periodic table in a freshman chemistry class. The key, of course, is education, which has been strongly emphasized at restaurants and bars and is being enhanced by programs major brands are implementing nationally. And by an unscientific assessment of the transcript of the dozens of interviews conducted in the course of writing this, I'd have to say that "education" is about the fifth most uttered word people use when talking about the spirit. ("Tequila" "agave" "shot" and "margarita" lead the count.)
Wayne Duprey at the InterContinental says most people stay with what they know. "With all these crazy tequilas, people don't know where to go. People don't seem to be too adventurous. That's why we do so well with Patron. Reposados and anejos fall closer to bottom of the list. What people know is what they go for." He says they've been building in an education component, so in addition to thorough staff training, they hold a weekly event in the spring and summer, Tequila Tuesdays, which kicks off again in May. It's an opportunity for guests to sample a flight of tequilas amid a lively outdoor setting and salsa music.
Maybe it's because Masa is more of a well-established neighborhood institution than the newer places, but the situation is different at the southwestern restaurant in Boston's South End. Bartender Greg Neises says, "It's come a long way. There are a lot fewer corrections that I have to make with people; they are more educated on a basic level between mixtos and 1OO% agaves, which is a big step." Of course, that could have something to do with their extensive programming. They offer tequila flights, the brand of which changes almost daily. On Sundays and Mondays samplings are available and tequila dinners are regularly scheduled. Guests pay a flat fee and sample a range of tequilas with small plates paired with each by the chef. Their latest initiative, a "tequila club" that started in February, is aimed to cultivate loyalty as well as educate. People sign up and have six months to complete a card that lists 1OO% agave tequilas.
"We do a good job in terms of staff training.
I think the knowledge is the most important thing to guide the customer," says Ivan at Olé. But while some guests are eager for bartender recommendations, there are still tequilas that take off thanks to the wonders of buzz marketing and the cult followings it engenders. "We've seen an increase in sales of tequilas that aren't on the menu but that we have at the bar. I sell the Don Julio 1942 for $16 a shot. I'm going through three to four bottles a month and I don't have any drink to promote with that tequila. Tezon for some reason, is selling pretty good in the restaurant. My guess is that they're promoting to restaurants and bars so bartenders hand-sell it. Then it becomes a known brand and people know they're ordering something good that's not well known yet. Corzo sells like that too."
Amanda Hawk at Bacardi says they've focused on "below the line communications, getting to the consumer in a very targeted manner". Their launch strategy for Corzo hasn't changed since the brand was initially introduced in 2OO5.
"In the right marketplace in the right accounts, we're talking to consumer in meaningful ways. In Boston it was exciting when we launched in August 2OO6." They relied on field sales people to "build the brand out in a meaningful way so it's not just throwing communication at everybody and hoping it sticks. We work with accounts that pride themselves on understanding tequila and premium brands. For us it's important to work with accounts that have a vested interest in really communicating to consumers what it's really about".
She continued, "I think you find in spirits and consumer goods categories overall, it's crucial to create that real connection with the consumer. We're looking outside the box, things like brand ambassadors, consumer programs that involve two-way communication." Las Chicas Cazadores, an experiential marketing tour for six months a year, exemplifies this. The master distiller trains 1O women from Jalisco at the distillery for three weeks. The women have backgrounds in professional singing and/or dancing. "They learn about process, history, unique differentiation points, and then they're spokes models. They go out into the US market and bring the experience of Cazadores in Mexico to people in the US. We brought the tour to the Boston market – not a traditional tequila market but something of a tastemaker in its region. I think of Boston as traditionally about vodka and scotch. I think Boston really embraced this experience. We were very pleased with the feedback. With things like that, there's better loyalty in return than traditional advertising, which brings awareness and communication up to a point. It's important from a broad-base perspective that at end of the day if you haven't done something to connect, you're creating awareness for awareness's sake and it doesn't have as much impact." Still, she says, she thinks tequila's big breakout year has already happened. "Whether it's officially mainstream, I don't know. I don't know if it'll ever become mainstream."
Jeff Gates, a partner in the Aquitaine Group, which includes a range of restaurants from funky casual brasseries, like the new Gaslight in the South End, to white tablecloth restaurants like Aquitaine and Union, also in the South End, and Aquitaine Bis in Newton, doesn't classify super-premium tequila as mainstream. "It's like no other spirit. I think tequila isn't as developed in our restaurants as it could be, and that's the good news. For a lot of other product lines, we're following the trend. There's not much room for growth in vodka. They're driving purchase and sales. We have more and more people asking for tequila – for Herradura and higher-end products like Don Julio and Patron and Chinaco. We can barely even keep up with it sometimes. They're asking for it chilled with plenty of lime squeezed. People are looking for margaritas with splash of sour in, please," says Jeff. "For us as a company, I'm more focused on the fact that I see opportunity. It's a product that's not exploited yet.
The fact is that pricing has not been abused yet. Volume has not been committed to a point where pricing has started to get aggressive."

DECENT EXPOSURE
With shelves getting increasingly crowded, prominent display of a brand – on- and off-premise – is simply not enough to lure – let alone to ensure loyalty of – consumers. In addition to traditional advertising, which is increasingly moving towards the internet, brands are looking at creative inroads to reach consumers and make a lasting impact. According to a press release from Sauza, the new ad campaign is "a mix of online, radio, print, and out of home placements, with 38% of the budget being dedicated to online advertising." That includes high impact rich media banner ad units as well as home page takeovers, roadblocks and custom skins with highly trafficked websites. Hornitos is also partnering with key publisher sites to create custom branded entertainment programs. Consumer print ads began running in glossies like gq, maxim, blender, and playboy in October.
Less costly than print and billboard advertising and, often, much more informative are brands' websites. Of course, you have to drive consumers there first. Amanda from Bacardi notes that they revamped the Cazadores website to streamline the history, distilling process, and offer video segments of Las Chicas women teaching viewers how to make different cocktails. Cabo Wabo, in accordance with its rock and roll imagery, launched cabowaboradio.com this past January, a rock and roll broadcast that streams 24/7 out of the Cabo Wabo Cantina in Cabo San Lucas, the spot Sammy Hagar opened in 1992 once he became a tequila fanatic. His brand was born there. He and superstar friends sometimes perform there. He's since opened other Cantinas in Harrah's Hotel in Lake Tahoe and there's one slated to open in Fresno, California. Plans are also in the works for a Las Vegas location, says Steve Kauffman.
In these days of web-centric living, cult-like followers of anything will find each other in cyberspace. Patron, in addition to having a website with product descriptions and recipes and everything else typically found on a site, has a second site, simplyperfect.com, which builds on the platform "Some perfection is debatable", but Patron is "Simply Perfect". Guests are given two options and click to vote on which they think is closer to perfection – blondes or brunets, vinyl or digital, etc. – and post comments on their choice. It's an interactive version of the ad campaign they customize for different publications. Patron actually boasts a web hat trick with the launch last year of patronsocialclub.com. When visitors register, they can sign up to find out about local events. But largely it's a social networking site that fosters a community of Patron drinkers. "It gets people to talk about what's different, better or special about Patron," says John McDonnell.
Patron also sponsored an Indy race car driver, Scott Sharp, ensuring visibility at a widely viewed event. Sharp has since moved to the Lemans series, but Patron still sponsors him. Trago made itself a presence at celebrity-dense parties out of the gates. The fledgling company was part of big promo events, like the Bentley GT launch in New York. They hosted a Grammy party and were part of the lounge at the MTV Movie Awards. Their signature margarita is prominently featured at the Pink Taco restaurant in LA, which is frequented by Hollywood tastemakers.
In February of this year, Cuervo began a sponsorship of the Mexican national soccer team with its Traditcionale in an effort to build that brand with Mexican-American consumers here, says Toby Whitmoyer. "We're approaching it from a social responsibility standpoint. Social responsibility is fundamental to Mexican-Americans' value system, values like taking care of family and loyalty to the community. It's a natural fit for Jose Cuervo Tradicional." To tie the relationship between social responsibility together with soccer and tequila, their metaphorical device is the Mexican national team's jersey and the motto "Always have it on." "You're always wearing Mexico, culture, and great values of social responsibility," Toby explains.
Rene Valdez from Herradura says Brown-Forman is "getting into a lot of research to ensure we completely understand what we bought. To get into positioning and brand equity, we want to ensure that we effectively communicate what the brand is about.
We have something going on in different channels on and off-premise. Currently looking at being part of Wine and Food festival on South Beach." The event, he says, would raise the brand's awareness by tying it to high profile chefs.
"Just take a sniff. Breathe it in.
What do you get?"
asked a smartly suited gentleman in the center of the dining room as he swilled a small snifter of deep amber liquid. With that came the salvo of responses: Caramel. Toffee. Smokiness. Oakiness. A little citrus. It was a crisp wintry night at Olé Mexican Grill, an upscale but relaxed Mexican restaurant in Cambridge. The gentleman, Miguel Nigrinis, brand business manager for Herradura Tequila, was holding court in a style characteristic of winemakers or sommeliers. Amidst the lively crowd, his tone was decidedly professorial. But with super-premium tequila as his subject, he was unquestionably a scholar who brought a high cool quotient to the party, commanding attention even though most of the diners seemed more inclined to socialize than study. Almost 7O attendees had gathered for the six-course dinner, each of which was paired with a super-premium Herradura tequila and accompanied by a breezy mini-seminar delivered by Miguel. By the time the courses were cleared, he'd covered tequila's history, production (down to a lesson in botany!), vocabulary, ran through the legacy of the Herradura house, and set straight long-held misconceptions about the spirit. (A worm?! Banish the thought!) And the only thing shot that night was the proverbial breeze.

We asked Jacques Bezuidenhout, Kimpton Hotels Mixologist and the Partida Tequila Mixologist/Ambassador, what he considers must-tries. He recommends any of these tequilas to be tasted neat in a spirits tasting glass such as a sherry or tulip glass. If you don't have either of those, then a small wine glass will do. Never use a brandy snifter; it concentrates the alcohol right at the nose which dulls the flavor nuances.

WEISSTUCH