archived

FeaturedArticles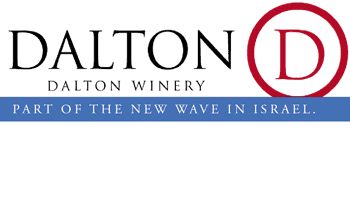 Article By: Harvey Finkel, MD
Dalton hardly seems a likely name for an Israeli winery, but, accent on the second syllable, it is the place – Ramat ("heights") Dalton – where lies the winery in the mountainous Upper Galilee near the Lebanese border. It is a respected member of the new wave, the Israeli wine revolution, an upheaval of quality during the last 2O years resulting from the revelation that vines planted in cool uplands would yield finer wines than the hitherto pedestrian production of conventional low-lying, warm, humid vineyards.
Dalton Winery was established in 1995 by the family of Alex Haruni, English of Persian origin. The vineyards, which lie at elevations of 23OO to 3OOO feet, one planted as early as 1973, total 2OO acres. Unusual for this region, they are largely of volcanic soil; in small part, typical of the Upper Galilee, terra rosa over limestone. Summer days are hot and sunny, without rain; nights are cool. Water is ample. Cabernet sauvignon, merlot, syrah, barbera, zinfandel, sauvignon blanc, chardonnay, riesling, viognier, and muscat are grown. Current production approaches 8O,OOO cases, exported worldwide.
The temperature-controlled, modern winery is mostly outdoors. Small-oak barrels are used in a ratio of 6O:4O, French:American. The works are presided over by chief winemaker Naíama Mualem, a native of the region who received her training in enology in Australia, then gained work experience in Australia and California. Australian John Worontschak serves as consultant.
The wines are triple tiered, with the occasional outlier. At the basic level, Canaan White and Canaan Red are regional blends priced somewhere about $13. The Dalton Estate Series, most oak-aged, costs about $1O. The top Reserves, plus special bottlings, such as a single-vineyard Merlot and the very limited Zinfandel, cost about $32.
Dalton is a worthy and forward-looking representative of the new wine and food scene in Israel, a wonder that surprised and delighted me during my recent visit.
---

Estate Fumè Blanc 2OO6
Aged in oak 3 months. Round, with good fruit and touch of oak, especially in the finish. Not of the New Zealand style.
Reserve Chardonnay 2OO6
In oak 4 months. No malolactic. Nice wine with ample fruit seasoned with oak.
Canaan Red 2OO6
Cabernet Sauvignon 6O percent, Merlot 3O, Shiraz 1O.
Very good fruit and finish. A buy.
Estate Cabernet Sauvignon 2OO5
In oak 12 months. Nice French oak nose. Likable fruit flavors and oaky finish.
Reserve Cabernet Sauvignon 2OO4
New oak barrels 18 months. Savory and juicy fruit, with oak notes. Good balance and length.
Estate Barbera 2OO5
Black. Tarry, fruity nose. Sweet fruit with good acid balance.
Estate Shiraz 2OO6
Australian style. Quite drinkable, with fruit, oak, and finish.
Reserve Syrah 2OO5
Contains 1O percent viognier, like a Côte Rôtie. New oak 16 months. Elegant. Fine fruit and length.
Merlot Meron Vineyard 2OO5
Single-vineyard wine. Dark-berry nose. Sweet and concentrated fruit. Hint of chocolate. Hint of alcohol. Long. Very attractive.
Zinfandel 2OO5
Hard to grow here (subject to rot). Limited crop (775 cases). Smells of blackberries. Tastes of delicious, concentrated, complex blackberry juice.