archived

FeaturedArticles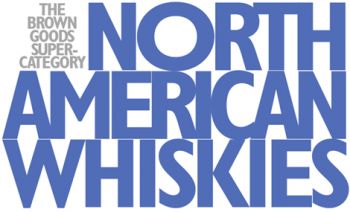 Article By: Robert Bradford
When addressing the topic of domestic American whiskies in years gone by, there were many separate distinctions to make.
First, there were the numerous staple blends, then rye whiskies, then a bourbon category, then a separate Tennessee whiskey section. And always, in the background, were those massively-distributed volume products from our neighbor to the North, which, once upon a time, were among the most popular calls in every bar in America. These, of course, were the great army of Canadian whiskies, which for so many years were the universal, light and approachable brown goods standard of choice for most bartenders and on-premise consumers throughout the land. Surely, you remember Canadian-and-ginger, Canadian Sours, Old-fashioneds, Canadian Manhattans, Seagram's VO and water or on-the-rocks, Seagram's 7 Crown and 7-Up highballs. Whatever it was, the pour was likely to be something out of a Canadian whiskey bottle.
But times have been a-changing in the on- and off-premise US marketplace. Bourbon and Tennessee products are now both lumped into a powerful, exploding, brand-loaded spirits category called American Straights, while the Canadians, although still significant players, have been experiencing some sharp declines in the past decade. But Seagram's brands have now been acquired by Diageo, who have been pumping unprecedented amounts of advertising investment behind the Canadian brands (nearly 23 million dollar ad spends each of the last two years). And what's been happening, recently, is that a new brown goods super-category seems to be emerging, forcing us to take a combined look at both American and Canadian whiskies, together, and evaluate their performances, side-by-side. So, for the first time, in my annual whiskey category report, I've enlisted the expertise of four especially well-informed whiskey-knowledgable distributors to assess the entire spectrum of North American whiskies, which can provide us with a comprehensively big picture and educate us about notable brand performances and consumer trends, while providing some new perspectives on this growing and ever-changing domestic whiskey market in our home state.

---
JIM SEELY
VICE PRESIDENT-UNITED DIVISION
UNITED LIQUORS, LTD.
ROBERT BRADFORD How would you evaluate the various strengths and appeals of the diverse and impressive variety of North American Canadian and American Straight whiskies in the United Liquors portfolio?
JIM SEELY The Canadian-bottled biggies, Crown Royal and Seagram's VO, are with our Century Division which was recently created to distribute our new Diageo brand portfolio. The primary Canadian whiskey my United Division handles in the Massachusetts market is US-bottled Black Velvet and Black Velvet Reserve. This kind of brand represents steady business for us, and is more concentrated in the western part of the state. I think of it as more of a rural brand, almost. It's not a glamor performer, but it's been holding its own for us, and, in fact, is up about 3% this year, which is pretty decent when you consider it's a fairly good-sized base product with a national volume sales of nearly two million cases. Right now, we're doing over 1O,OOO cases with it.
I tend to look at the Canadian whiskey category as having a core loyal following of people who have found a brand and stayed with it. For a number of brands, it's a franchise that's not going to fluctuate too much one way or the other. And it's not particularly sexy for younger drinkers. There's actually nothing especially new or exciting about most of this category, until you hit Crown Royal, which is both an anomaly in its own category and a marketing phenomenon in the entire spirits industry. It attracts all kinds of newer younger consumers because it's a brand's brand, whereas something like a Black Velvet is not a real growth brand and is probably being sustained by an established core of steady loyal customers, remaining fairly even from a sales standpoint. But make no mistake about it. The volume sales of Canadian whiskey is still a very viable part of this business.
American Straights are a different story. It's a category that's really started to take off. We're handling all Future Brands' Jim Beam small batch bourbon labels. We've also got the Wild Turkey lineup. Overall, this category for us has been a very strong performer the past couple of years, and we're seeing a real interest revival among younger target consumers. One good reason is that this is a category with three very strong brands, what with Jim Beam, Wild Turkey and, of course, Tennessee's Jack Daniel's leading the charge. And they've all been making their advertising images and messages a lot more appealing to entry level consumers. A lot of ads previously were much more about nostalgia and scenics. Now, messages have much more to do with relevant lifestyle images that younger consumers can aspire to and identify with. This has prompted a lot of trial for American straight whiskies by drinkers who might not otherwise have been much attracted to the category. But once it came on their radar scope as something they liked and could experiment with, a significant new interest and fan following has developed.
In bars and restaurants, I'm also seeing women ordering more drinks like Beam and cola, as well as other whiskies, more than ever before. In the past, it was often assumed that whiskies were not a women's taste thing, but this is far from the truth today. And consider the bourbon-style whiskey taste profile. It's a bit sweeter and more approachable as a whiskey, and definitely more user-friendly and mixable than scotch, particularly for a first time trial.
And for an increasing number of consumers who've already been introduced to American straights, there's a distinct developing interest with the higher-end brands at the super-premium levels. So, small batch bourbons like Knob Creek 9-year-old, at 1OO-proof, Baker's 7-year-old, 1O7-proof, Old Grand Dad 114-proof Special Selection, Wild Turkey's 1O8.4-proof Rare Breed, the 1O1-proof Kentucky Spirit and Russell Reserve 1O-year-old whiskies, not to mention the high-end of the Jack D. family, these have helped make the American Straight category sexier just as single malts have done for scotch. Now, suddenly, a newer, younger bourbon drinker is saying, "Well, maybe I'm not quite ready, yet, but this turns out to be a really fun category to fool around with and move up in." And getting acquainted with these higher-than-premium brand levels actually is becoming more and more aspirational for the younger drinking crowd.
Another somewhat unique fascination this category has at the higher levels is a broad range of proof and age statements among the various brand families. It's somewhat similar to what you see with specialty single malt scotches, and this presents a very exciting variety of tasting experiences, aside from just an upscale prestigious whiskey brand image. And aside from different proof strengths, this is also a category loaded with highly distinctive personalities and products that bear the names of specific master distillers, like Baker's, Booker's, Basil Hayden's, Russell's Reserve. More than any other category, you can't talk about bourbon without focusing on the characters and people behind it, and so many of these fabulous individual talents that have produced the brands. In fact, this is probably why good bourbons have so many different proof strengths, as opposed to other categories and brands. It's because there are so many creative individuals with distinctively different tastes and proof-strength signatures and different interpretations of what a good bourbon should be that this has become one of the most fascinating categories to explore. Anyway, these producers are all real life people and real legends of master craftsmanship that have the ability to make a very personal kind of connection with consumers and establish a special kind of bonding with a brand.
RB What's been doing particularly well for you?
JS The success we've been enjoying with the Beam small batch collection of bourbons, including Knob Creek, Baker's, Basil Hayden's, Booker's has been outstanding. Market growth here in Massachusetts has been dramatic. We're talking about double-digit increases for seven years in a row, now, and over 2O% the last three years. We're also up 6% on regular Beam white label, as well, which has been growing the last three or four years. And the volume of Beam Black Label has actually doubled over the last 12 months. The Wild Turkey family, that includes the flagship 1O1 bourbon, the super- and ultra-premium Rare Breed 1O8.4 barrel-proof and Kentucky Spirit labels, and the signature Russell's Reserve 1O1-proof 1O-year-old, has also been performing well for us. They've been developing a very loyal following all their own.
Traditionally, of course, Massachusetts has never been considered one of the heavyweight bourbon consumer markets, like California, Texas, and Florida, but it does seem to be becoming a more popular and sophisticated American product of choice around here which entry level customers are discovering as never before. As I said, once the companies made it appealing to this young entry consumer level with aspirational lifestyle advertising, and created an incentive for trial tasting, this consumer segment has found various products to be mixable and drinkable, and been sticking with these brands.
RB What particular initiatives are you using to grow the bourbon market in the Massachusetts?
JS In the past, our higher end American straight whiskey portfolio had been strategically and selectively placed in distribution. Now we have come to realize it should be everywhere. There's simply developed a greater higher-end brand appeal and demand that we're seeing today, where we need to go out and make sure that these products are in every bar and restaurant. Because, like I said, all our brand owners have been making major advertising investments lately that has created a heightened level of product awareness. Beam's advertising, for example, is now more directly focused on the stuff inside the bottle. Wild Turkey images used to be all about Kentucky scenes, but now they're all lifestyle oriented. This opens up a brand's appeal for everyone, and our goals are to make sure that the primary labels and all these line extensions have a good exposure in all our accounts.
To summarize what I've seen happening in the Massachusetts bourbon market, the whole category has become just so much more brand-driven, and we're putting most of our emphasis on these growth brands. Beam and Wild Turkey are certainly leading the way, but all brands are entering into an age of discovery, right now, that's unprecedented. The distinctive variety of products out there, today, has created an explosion of interest in the category never seen before.We're seeing it beginning to happen in this state, just as it's been happening throughout America, and in markets all around the globe. And I'd have to say that future opportunities for higher-end bourbons has never looked more promising.

---

KEN MacDONALD
SALES MANAGER
ATLANTIC IMPORTING COMPANY, INC.

ROBERT BRADFORD In the American Straights, and also the Canadian whiskey categories, you have a couple of true specialty niche brands of exceptional quality and connoisseurship interest. Three of the brands are rare older American whiskies, including the tiny Bardstown-based McLain & Kyne's Jefferson's Reserve 15-year-old, 9O.2-proof, that retails around $49.99, and which many aficionados contend is among the finest bourbons they've ever tasted. You also have their Jefferson's 8-year-old counterpart at a lower 88-proof and pricepoint level of about $25, plus their very small batch label called Sam Houston. You also carry the Old Rip Van Winkle family of small batch bourbons and rye whiskies, aged up to 2O years with varying proof strengths, as well as an extreme 16-year-old rarity from the now-silent A.H. Hirsch distillery in Lawrenceburg, Kentucky. And from Canada, you're now distributing a new 1O-year-old Canadian super-premium reserve in the US market called Pendleton that's been drawing some highly complimentary media attention. So, let's talk a little about what you see going on in the marketplace for North American whiskies of this quality, and what kind of opportunities are out there for your particular whiskey selections.
KEN MacDONALD We've recently moved into a new 5O,OOO warehouse facility on the Framingham-Natick line, which is completely climate controlled and can hold a vastly larger inventory of category stocks than we've ever had to work with before. We felt we didn't have any choice but to grow along with all the expansions that have been going on in the industry, and this gives us so many new opportunities. Previously, we had to be overly careful and cautious about anything we ordered because we just didn't have the storage space for products that we needed. This has all now changed. We've been able to increase our distribution capabilities considerably and greatly enlarge our inventory of choice specialty products like these whiskies. And we've put a lot more sales people out there in the field, today, and become much better positioned to really tune in with a wider variety of quality accounts.

In particular, these limited supply whiskies have been doing very well for us, so far, just as sales of the higher-priced brands in most spirits categories have been steadily increasing. Whether you're talking about single malt scotch, high-end vodkas, specialty gins, and so on, it seems that the same thing is happening with American Straights, and even with Canadian Reserves. People are discovering the higher marques, moving up and around in these categories more than ever. When it comes to bourbons, you'll hear some people suggesting that some of the attraction is to a patriotic, produced-in-good-old-USA product image. But the real trend and attraction we see in our own business is towards these hand-crafted, higher-priced quality items that define the best that this category has to offer. This is the truly significant point - it's all about the fact that there's a growing demand for sophisticated high premium whiskies, even when overall sales of the total whiskey category itself may be trending down.

I can only tell you that top bottle shop retailers and boutique outlets, like Lenny Rothenberg's Federal Wine & Spirits, are all over this high-end stuff, especially with something like our very limited A.H. Hirsch whiskey, which has been receiving a number of gold medal category awards like the 2OO4 Bourbon Gold from Beverage Tasting Institute only a few months ago. It was also Malt Advocate's Whiskey of the Year in 1999. It was made by A.H. Hirsch Distillery in Kentucky, which, before it closed down in 198O, was the oldest licensed distillery in America. We just love it when we can find items with this kind of genuine historic significance in any category. What's particularly attractive about products like these is that they are all about prestige. Today's consumers not only want to drink better, but they also want to drink and serve their guests something with a true historic story behind it.

RB In recent years, I've written extensively in this publication about the celebrated two-centuries-old heritage of the American Straight whiskey culture, and profiles of great icons of bourbon and Tennessee whiskey's exceptionally colorful master distillers fraternity. But I'm not at all familiar with your A.H. Hirsch brand. What exactly is it and what are some of your distribution objectives?
KM This particular bourbon was produced in 1974 and represents the last of the rare aged pot-still bourbons the US has produced, as well as the oldest pot-still bourbon still available in the American marketplace. The only way to describe it is that it's a classic. It's a 9l.6-proof 16-year-old and has to be regarded as a genuine ultra-premium luxury. We wholesale it at about $5O, which actually is a very modest pricepoint for something with this quality level, and you'll find it on retail shelves at anywhere from $6O-something on up. I should point out that this isn't going to be around for any great length of time. From a national perspective, there's not a whole lot left. But we've got a significant supply still on hand here for the Massachusetts market which should last us for the near future.

As far as distribution goes, these whiskey specialties started mainly as off-premise items for a connoisseur-level audience. But more recently, we've been able to penetrate some of the high-end on-premise Boston market with a new on-premise specialty salesman who recently joined our team. So, you're now seeing Hirsch and other of these limited ultra-premium whiskies in upscale bars and restaurants like No. 9 Park. Slowly, but surely, you're going to be finding more and more of this stuff on the drink lists of many select on-premise establishments. Another particular thing that I think has helped develop our sales substantially is the internet. A lot of people are logging onto our website just to browse, and they'll discover something like a Hirsch, which they probably had never seen, tasted, or even heard of before.

---
JIM HICKEY
VICE PRESIDENT-CENTURY DIVISION
UNITED LIQUORS LTD.
ROBERT BRADFORD One of the prize Diageo brands that United picked up in that recent brand trade with Horizon was the Canadian whiskey giant Crown Royal, along with Seagram's VO and some other Seagram's products. How has Crown been working out for you, as well as other North American whiskies in your United Liquors new Century Division portfolio?
JIM HICKEY The real Canadian growth story in this Massachusetts marketplace, as with the rest of the country, has to center on Crown Royal. This is where the action is in the super-premium price segment of the category. We got the brand almost two years ago and have been doing double digits with it both years. And an upcoming offshoot of this brand is Crown's more expensive Special Reserve whiskey, which, from a distribution and take away standpoint, may not be driving the train, but it does contribute to price protection, imagery for the brand, and is doing a very solid sales business of its own. Feature pricing for a Crown 75Oml is around $2O. Special Reserve retails in the $3O to $35 range. This presents an excellent and affordable opportunity for a great many loyal established Crown consumers to step up within the Crown family.
The differences here are very noticeable. Reserve is aged longer and has a far more robust style and taste profile. Crown regular is almost sweet and on the lighter side, although not as light as the Seagram's VO style. But Crown Reserve is distinctly oakier with a fuller-bodied taste and texture, making it ideal for something like a Manhattan. Regular Crown is more suited to on-the-rocks, highballs and Crown-and-cola type drinks.
RB It's always seemed that Crown not only defies any of the flat to negative trends we see in the Canadian category, but that it also has almost established a whiskey category all its own.
JH Absolutely right. To give you an idea of how important Crown Royal is as a brand, just consider its national stature. It's not only the #1 Canadian in the US, but also is the #8 volume brand. Even more significantly, it's the #3 profit-maker, nationally, which all adds up to a huge amount of dollars contributing to our distribution network. And it's a brand that's growing against the target consumer demographic which is really 25-plus. So, for consumers coming into the brand it's got a lot of staying power and really some phenomenal growth potential on the come. We're also seeing, in a lot of on-premise promotions, that a lot of women are trying Crown Royal as their first venture into any whiskey category. Ten years ago, you just wouldn't be seeing this kind of thing.
We're not anywhere near a top market for the brand like Texas, where Crown sells 3OO,OOO annual cases and is the #1 selling spirit. Crown-and-Coke is the #1 call drink down there. In fact, I think almost every freezer in Texas must have a bottle of Crown Royal tucked in somewhere. So, we have a long way to go. But, to give you some idea of the potential Diageo sees in this brand for our Massachusetts marketplace, they're now investing a two million dollar ad spend on the brand just in this state for this year. And this is off a volume sales base of only 23,OOO cases, which shows you what kind of faith and huge commitment they're putting behind this brand for the immediate future. We share this same kind of enthusiasm about where we can go with it around here.
RB What about that tried-and-true staple whiskey, Seagram's 7 Crown and Seagram's VO, which is also a major Canadian-bottled whiskey and currently the #3 leader in the US category with slightly under a 1.3 million volume case sale. I've noticed it slipping on the charts for quite a few years, now, along with a similar decline of #2 Canadian Club. But can you see any positive coat-tail effect on VO sales coming from Crown Royal success.
JH Truthfully, VO is not anything I see experiencing any dramatic growth in the foreseeable future. And the same goes for the Seagram's 7 Crown whiskey blend. Business has been flat to down as much as 3% the last four or five years. But there have been Seven-and-Seven drinkers around forever, and there is certainly still a lot of volume consumption of both brands. Consider that both brands are doing over 5O,OOO cases in this state and represent over $5 million in sales, so there's definitely consumer need to have that larger bottle at home, which is value for the money that they're paying, whether it's Seven or VO. So, whether it's the VO and water highballer or a Seven-and-Seven consumer, these are still important blended whiskey staples for home consumption.
RB How would you summarize your outlook for the future of these brown goods in the Massachusetts market?
JH Price and imagery will continue to be driving forces, and brown goods will succeed in those appropriately positioned price segments. Imagery doesn't stop just on white spirits by any means. When you put a price tag on a super-premium fine bottle of North American whiskey, you're still going to get consumers coming to it and trying it, and some consumer demographics may change - like the gaining of a larger share of the female audience we were talking about.
But, again, this is what makes Crown Royal so special, as well as a role model for brown goods success. It's an imagery-driven brand that's both well-priced and perfectly-positioned You see a number of good examples in the American Straights category, as well. But Crown just stands out on its own. You see it in the Hispanic market, which actually has about 22 segments and is very complex, and also in the African-American market, which are both very image-conscious audiences. Crown fits right into these ethnic franchises, and is really starting to catch the bus. It also has attracted a strong following in our local Asian markets. These are all growing and very diverse groups, who are very caught up with what they drink and how it makes them look.
RB Before we leave the Crown Royal subject, I'm curious as to how on-premise reception compares to off-premise sales.
JH Our 12-month trend by channel is phenomenal. On 12-month cases, Crown Royal, in the state of Massachusetts, has grown 37%, growing 52% on-premise and 31% off-premise. That's going crazy in this business. And, on a given month, we're selling Crown Royal to 18OO accounts, which is also a pretty extraordinary statistic. To give you another way to look at this success, consider that in the last 18 months, the brand has grown by nearly 4O% on accounts sold. This means more and more consumers out there trying the brand and all kinds of accounts are reordering. And this was never supposedly considered a strong Canadian whiskey market. But what this shows is the impact of Diageo's advertising investment. They're truly getting a lot of bang for their bucks, speaking to consumers with the kind of advertising they've committed to. It's the right brand, the right liquid, the right package, and consumers are responding with unprecedented enthusiasm.
Of course, both Crown regular and Crown Reserve bottles come in that famous purple pouch, and, here again, the brand marketers have been able to build all kinds of consumer excitement. For instance, there's on-going consumer feedback contests about all the sometimes fantastic different ways people use this purple pouch. Some are almost unbelievable examples like sidebags on motorcycles and people making wedding dresses out of these purple bags. People have used them to make shirts, jackets and aprons. And there's a special breed of consumer that's really gotten hooked into what is now called the Crown Royal Nation, with things like membership in the Society of the Crown, and all kinds of other promotional stuff they highlight on Crown Royal's website pages that are just loaded with all this cult-like fan activity.
Right now, one of the toughest on-premise venues to get into, here in Massachusetts, is the Crown Royal Club, which is on Brookline Avenue at Fenway Park. It's like a hospitality suite, featuring Crown Royal and a couple of other Diageo brands. But the high imagery and signage, facing the street, is all about Crown Royal. You need a special pass to get in, and it's open to the 3OO exclusive dugout seat holders. People like retired General Electric CEO Jack Welch are regulars, along with many other high profile patrons, and it's all the buzz at Fenway with a lot of TV exposure. Same thing with Fleet Center activities with the Boston Bruins and the Celtics. We're talking image, image, image for the Crown Royal brand, as opposed to pumping up the image for the Canadian whiskey category in general. It's all about brand image marketing.
One point about this Crown Royal phenomenon I find particularly interesting. The fact is, there's really no identity that it's a Canadian whiskey at all. I mean, you go into a market like Texas and it's simply just Crown Royal whiskey, period. Down south, whiskies are mainly identified as bourbons. Crown is Crown. The brand even shows up on a lot of drink menus, listed near the top of the bourbon section. Sort of unbelievable brand success, wouldn't you say? It's something like the Captain-and-Coke call-drink success that Captain Morgan has achieved. Does anyone really think of it as Puerto Rican spiced rum with cola? I don't think so. And, frankly, based on our communications with consumers around here, there's no emphasis on or identification with Canadian whiskey as far as Crown is concerned. Everything's based on how consumers look and feel, and what they're spending on it. So, we're talking almost entirely about a brand-driven consumer base here, which has hardly any relationship with the Canadian category. Ultimately, it's all about "I really love drinking Crown Royal," which has very little over-ride into "I love drinking Canadians."

---
BOB EPSTEIN
PRESIDENT
HORIZON BEVERAGE COMPANY
ROBERT BRADFORD In the major transfer of products and brand realignments that took place between you and United Liquors here in Massachusetts about two years ago, you got prize brands like Grey Goose vodka, but had to give up top Seagram's brands like Crown Royal, VO, along with other stuff. How do you now view the loss of this Seagram's Canadian whiskey portfolio, and what are your feelings about the Canadian category in general?
BOB EPSTEIN Well, we're still quite involved with Canadians with major brands like #2 foreign-bottled volume leader Canadian Club, which is close to a 1.4 million-case brand, nationally, and been showing some recent growth. We also have the #1 US-bottled Canadian volume leader, Brown-Forman's Canadian Mist, which does over 2 million cases in the US. And we've just taken on a new super-premium foreign-bottled Canadian, Forty Creek, owned by the very dynamic Shaw-Ross import group. It was launched in the US market last year, and it's considered a great whiskey and been getting some very good notices.
So, for us, the Canadian category still represents a substantial chunk of business in this Massachusetts market, and after several years of overall declines, it seems to be turning around in the last two or three years. Both Canadian Club and VO have long been the two category stalwarts here in this state. Crown Royal was and is certainly a very presitigious brand with a great history. And no doubt it represents a significant loss for us, because it's a very high profit brand.
Canadian whiskey is still a very viable and profitable category. However, the true bright spot, if you want to talk about North American whiskies is the boom going on with American Straights. This is where you're seeing all kinds of opportunities and excitement.
RB This is, of course, a huge branded-part of Horizon's portfolio, starting with the whole mega-brand Jack Daniel's Tennessee whiskey lineup, major bourbon growth brands like super-premium Maker's Mark and Woodford Reserve, as well as Jim Beam's White and Black labels, big volume staples like Early Times, established bonded 1OO-proof labels like Old Forester and Old Grand-Dad, superb ultra-premium specialties like the Elmer T. Lee 9O-proof, Blanton's Single Barrel, Weller 19-year-old, to mention just a few. How would you evaluate all that you've got?
BE Jack Daniel's is obviously the king of kings in any whiskey portfolio. Where do you begin or end when you start talking about Juggernaut Jack? It's a four-plus million case brand family in the US, and does over six million cases worldwide. It's the big big diesel engine pulling the American Straights category train. It's one of the few brands of any commodity that transcends generations. Your grandfather can drink it, your father can drink it, your grandchildren can drink it, all at the same time, whether they're wearing ties and business suits or have tattoos, are wearing earrings and driving Harley Davidson motorcycles. I can't think of any other spirit that really has this kind of franchise or has achieved this level of icon stature. The remarkable job that Brown-Forman has done with marketing and handling the brand is second to none. And with the different line extension whiskies that are now part of the Jack Daniel's brand family, like Gentleman Jack, and the 94-proof Single Barrel, the success story just keeps developing all the time. The imagery supporting this brand is simply extraordinary. I mean, we keep getting calls all the time from kids in college wanting Jack Daniel's banners for decorations in their rooms. They want anything that has Jack Daniel's on it. And these are kids, already thinking about Jack, before they're even 21. What do you think they'll want to start drinking at the LDA level?
But what I see happening elsewhere in this category, that's been spreading more and more into this New England marketplace, are these consumer segments developing into very loyal brand followings. For instance, there was a time where we were selling four or five cases of Maker's Mark in a month. Now, it's one of our more important bourbon brands on- and off-premise. It shows what can happen when you have a brand that's the real deal. With Maker's Mark, what you see is what you get. All those bottles really are hand-dipped. It's a 9O-proof hand-crafted bourbon. It's got the most energetic, colorful, and shrewd brand spokesman in Bill Samuels, who has built a nationwide cult-consumer following for his family's whiskey. Both he and Allied Domecq have just done a superlative job nurturing this brand to great heights. And much to Allied's credit, they've continued to let Bill Samuels keep on doing his thing. We're doing in excess of 1O,OOO cases with it, right now, and, although it's not a big volume item for us, it certainly is one of the great products in our portfolio in terms of prestige and quality. All you can say is that Bill Samuels is one of the unforgettable characters in this industry. Anyone who believes in his whiskey, he adopts. He adopted us a long time ago, and we've been growing the brand ever since.
The people at Jim Beam have also been doing a terrific job, lately, spending a lot of money, and especially developing their Black Label. Woodford Reserve is another bourbon product with great potential. It's been showing tremendous growth on a small base, and Brown-Forman has high expectations for this brand down the road. It's another example of a high quality product that makes this category so unquestionably viable today.
RB Would you consider Massachusetts to be a bourbon-friendly marketplace?
BE Not historically. Traditionally, we've never been perceived as a bourbon market. Way back, when someone ordered whiskey, it would most usually be something like a rye and ginger call, and the pour would likely be a Canadian Club, a VO or Seven Crown. However, the amusing thing is that this wasn't really a rye whiskey, and the fact is, I don't believe there's ever been any kind of real rye whiskey category in Massachusetts at all. Anyway, in years past, bourbon, itself, has always played second fiddle to US-domestic Canadian and bottled-in-Canada whiskey imports. But that's changing, today. Go into any bar and restaurant and take a good look. American straights have a much bigger share of the brown goods business. And, now, there's quite a bit of female action on it, too, strange as it might seem. But maybe this is not so strange, when you think about it. Bourbons have a distinct point of difference and these brands have sweeter approachable whiskey tastes. It's not so surprising that this type of spirit would appeal to a lot of ladies out there, starting with Jack D that already has a sizeable international female audience. No question that a lot of the consumption is with cola. But there's also a comeback of bourbon drinking with water or just neat with the higher quality products.
I'd finally have to say that American Straights are showing more vibrancy, in general, than they've seen in years, and perhaps more than ever before. They've been receiving some very encouraging responses from this new generation of consumers, which is something I think the scotch people could take a good lesson from. Because what these American whiskies are now doing is reinventing and capturing a real enthusiasm for this category, building momentum, increasing exposure for their products. We're anticipating some very profitable years ahead.