archived

FeaturedArticles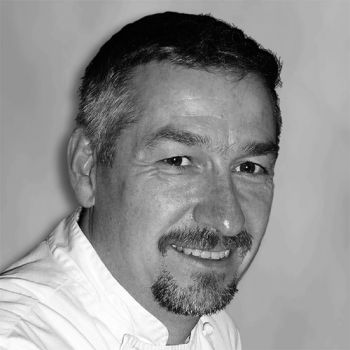 Article By: Fred Bouchard
Chris Douglass is the Carl Yastremski of Boston chefs - he's been around the longest with a high batting average leading the same team. Come to think of it, Tim Wakefield might make an equally fair analogy: the knuckleballer owns the longest stint as a Red Sox, is a durable and dependable veteran, paces himself, goes the distance quietly with an unassuming air, never acting the prima donna. Douglass reminisces about Boston culinary history and tells his survivor's tale. Just as Douglass' deceptively simple signature preparations revel in local produce and marry great fresh flavors, the wine list at his restaurant, Icarus, is uncomplicated, reliable, a clear bell - not a jumbled carillon - of largely familiar favorites. Icarus' living-room interior and relaxed atmosphere keep the comfort level high and its coterie of South End and city-wide regulars returning under that familiar awning at 3 Appleton Street.

---

GROWING CLIENTELE Icarus has been a Boston restaurant for 26 years, and I've been a part of it for 22. The original partners, John Bellott and Tom Hall, opened Icarus in 1978 when there wasn't a whole lot happening in the South End - a depressed area with lots of burned out buildings. They, a few developers and several visionary homesteaders were the area's pioneers. The original storefront restaurant at 54O Tremont Street grew to take over an adjacent space.

FLIGHT SONG I met John and Tom in Provincetown, summer of '78; we were all working at Poor Richard's Buttery in Provincetown. Back in town, they opened Icarus while I worked at Another Season with Odette Bery on Beacon Hill. I kept in touch with them, ate there, liked the vibe, respected their changing the menu daily, keeping it fresh and interesting. 'Icarus' was not the mythological Greek high-flyer, but a favorite song by Paul Winter's Consort they'd play among the dining room tapes. I started with them 1982, worked my way up under Tom Hall, became a partner when we moved here in 1987, and bought them out in 1999. This space was previously Lulu White's, a New Orleans-style jazz club where soul chef Willard Chandler presided in his red hat. It had later brief reincarnations as a middle-east nightclub, Athens By Night, and a discotheque, Fantasies II. When we renovated, it was an archaeological dig, peeling back layers down to Lulu's red-flocked wallpaper.

SEASONS PAST Odette was a very good teacher - she'd gone to Cordon Bleu and had excellent classic foundation. At 21, I learned a tremendous amount about technique, quality, and the business. Michela Larson had her first restaurant job with Odette and me, before she opened her first restaurant in the Carter Ink Building near Kendall Square. I cultivated a passion for cooking, and keep my interest by not remaining static, trying new things. Food is like fashion: trends come and go. Some restaurants that have been around 25 years opened with a formula and stuck with it. They are what they are. Durgin Park has done what they do forever. I maintain success by adapting and changing.

KEEP it SIMPLE, SMART What hasn't changed is my attention to detail - focus on clean, strong flavors. What's different is my dishes are simpler now, with fewer elements on the plate. I've whittled away at that as we've found our niche, and make more of my own statement now than 2O years ago.

EMULATING FRANCE When we opened, we all looked towards France for inspiration, and with envy. The French had a passion for producing really good food - their farmers grew excellent produce, their meats and cheeses were excellent. We all struggled to get quality ingredients then, but look what's happened since. Americans have done a tremendous job of food production. We have many farmers who bring foodstuffs to my kitchen door.

FRESHNESS PAYS Eero Ruutila produces wonderful vegetables on his farm in Litchfield, NH - mesclun greens, tomatoes, baby leeks, baby fennel, carrots, potatoes, haricots verts, squashes, herbs, etc. We use other purveyors, too, like Russo, of course, but it's nice to keep in touch with the farmers to see what they may have a lot of one week, and adapt our menu to their seasons. Nature's seasons do not line up with spring, summer and fall - our menu evolves little by little all year long. Niman Ranch is not one place but a collective of farmers who breed pork under a protocol - that translates to extra intramuscular fat, flavor and succulence. The pigs aren't fed growth hormone or antibiotics. They get outdoors, which also means flavor. We also love Colorado lamb, and buy our rabbits, pheasant and quail from Vermont.

DIRECT WINES Just as we keep the menu fairly simple, we keep our wine list with the tried and true. We don't want any "dogs" on the menu, or on the list. Why carry inventory if we don't sell it? We do want to offer wines that people can't find everywhere, but at the same time, we want them to find things that make them happy.

STEADY REDS We're mainly California and France, and have been for years. Michael Martin, my GM for four years, puts together our wine list. California Sauvignons have been a mainstay for us. Some wineries that we've stuck with are Shafer and Matanzas Creek. We've served Stag's Leap, Grgich Hills, Robert Mondavi, and Silver Oak - forever.

OLD FAVORITES There are some dishes that have been on the menu since 1987 - customers won't let me take them off. Polenta with braised mushrooms, grilled shrimp with mango-jalapeno sorbet. Some wines just go with the dish, though it's harder to keep European entries current - some names that used to be favorites are now priced too high. From France we keep Guigal (Viognier and Hermitage); from Italy, Antinori's and Monsanto's Chianti Classico Riservas, and also well-priced Sangioveses, like Umberto Cesari's Liano and Paretaio.

NEW WRINKLES Pinot Noir, especially now from Oregon - Bethel Heights and Patricia Green - goes beautifully with our game dishes - lamb and duck year 'round, rabbit and venison in the winter. But we're also featuring Southern Hemisphere wines, from South Africa, South America and Australia, more often. We've done well with robust reds like Rosemount Show Reserve Shiraz, Montes Alpha Syrah and Catena Malbec.

HOT WHITES Pinot Gris have become popular and we carry some strong examples: Rex Hill (Willamette), Hugel's Tradition (Alsace), Jermann (Collio). But California Chardonnays are trumps: Acacia, Chalk Hill, Flowers, Kistler, Sonoma Cutrer.

PHILOSOPHY We take what we do seriously, but we enjoy a good time. Our guests' experience matters to us. Informality rules - we have no dress code, and it's not chef's whites and toque in the kitchen, either. We listen to Red Sox games while cooking. This business can chew you up and grind you out. There's enough stress just trying to get things right; I don't want to add to it with stuffy attitude, or yelling at people.

HOT KROSS JAZZ Another good guest experience is our long-standing Friday night jazz policy. Mark Kross has played jazz piano here going on twelve years now. Mark's relaxed, sharp - invites in a rotation of guest players like trumpeters Herb Pomeroy and Dave Whitney, bassist Marc Pucci, reedman Billy Novick.