archived

FeaturedArticles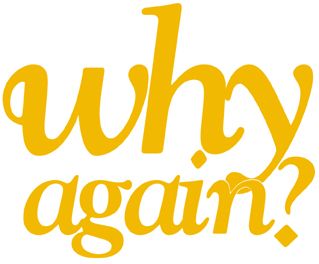 Article By: Lew Bryson
It's the first of November, and that means two things.
One, you sold your last bottle of Oktoberfest yesterday; hope you didn't overstock, and
two, it's now winter beer season, and all the breweries are going to be selling you theirs.
But before you buy into the turbo-charged, spice-burning action, ask yourself . . .
Why Again?
. . . do people want winter beers; why do brewers brew them; why are they spiced,
why are they big; and why are you buying them . . .


---
"The market is a lot like our brewers," offered Andy Pherson, President of Long Trail Brewing in Bridgewater Corners, Vermont. "They like change." It could be as simple as that - if you sell to the craft brew consumer, you know that's true. These guys have already changed from what most other beer drinkers prefer, and it's almost as if that change has gotten into their psyche; they change a lot, brand loyalty thrown to the winds.
You just did real well on Oktoberfest (it's the biggest-selling seasonal beer overall, so it's at least likely that you did), but now they're looking for something new. Winter beers are just that something. It doesn't matter if they've seen this "new" thing before, after all, they saw all those Oktoberfest beers before. It's new now, new like the changing season.
Jim Koch, the Sam Adams man, takes that changing season philosophy and goes deep with it. "I believe that the styles of beer have a fundamental relationship to the turning of the seasons," he said. "When you live in New England, the changing of the seasons is something very dramatic, almost thunderous. You'll have that first day when you say, 'Okay, it's really winter now.' It may be in the end of October, it may not be 'til December, but it happens. It affects your mind, it affects your attitude and it affects your beer."
Okay, a bit more heart and soul, but still valid. People may look at the calendar to buy Oktoberfest, but they look out the window and walk out the door to know when it's winter beer time, and when that day happens . . . Al Marzi at Harpoon knows. "We've got hardcore fans of the Harpoon Winter Warmer," he said, "people who always call: 'When's it coming out?!'" For some people, there's a real pragmatic reason for the desire for winter beers that has to do with the way the season drives something else. "A lot of it is that people who buy beer in our segment do a lot of food and beer pairing," explained Ben Anhalt, the brewer at Paper City in Mt. Holyoke. "In the colder months people aren't eating salad. "They're eating meatloaf, and spaghetti and meatballs. There's a culinary edge to it. You need something bigger to match those foods."
That's why Anhalt rolls out Paper City's big Winter Palace Wee Heavy, a hefty beer that can take on a meatloaf without wheezing.
And just in case that meat loaf is tougher than it looks, he's brewing an additional special winter beer this year for a tag team match, his Denogginator doublebock.
Ask Anhalt why he brews the Denogginator, though, and you'll get the answer that strikes closest to home on all these winter brews. "I brewed it just for fun," he said. Go back far enough - and that's going to be going back a couple centuries - and you'll find that seasonal beers were almost all brewed for all these reasons. English winter warmers were an accompaniment to wild boar and Christmas pudding.
Doublebocks were brewed strong and sweet to sustain fasting monks through Lent. Spiced winter beers were just something different, something special, something . . . just for fun.
That's where Harpoon's Winter Warmer falls in, a spiced winter beer that was done just because. Harpoon head brewer Al Marzi recalled how it got started. "It was (brewery co-founder) Rich Doyle's idea," he said. "He was looking at winter beers in Europe, primarily in England. That's why they opened Harpoon: they'd traveled in Europe, had those fresh local beers, and wanted to start that in Boston. They went back to those roots to decide what beers to make." Marzi wasn't at the brewery yet when the Winter Warmer was first brewed, but that's not all that surprising. As best as they can determine, the Winter Warmer is the third oldest regularly-brewed winter seasonal beer in America, coming in behind Anchor's Our Special Ale and Coor Winterfest. "It was our first seasonal, and I think it was in 1989," Marzi said. "It has been our best-selling seasonal for years. The Summer Ale finally passed it this year, mainly on the basis of a longer season."
I asked Marzi if the beer is the same every year. "Hey," he said, "If it ain't broke, don't fix it! We've always liked it the way it is. But it's funny. No matter that we don't change it at all, people always ask, every year: 'What did you do to it?' or 'It's different!' and you'll hear them telling each other, '1996 was the best year.' It's all the same! We haven't felt a need to change it. We've got the 1OO Barrel Series to keep the brewers happy."
Even a brewery that's just starting up will have a winter beer. Todd Marcus is busy as a one-armed paperhanger out on the Cape,
running his new one-man operation, Cape Cod Brewing. He's only got two beers available as I write this, his Channel Marker Red and Shark's Tooth IPA, but he'll be ready for the cold winds off the ocean.
"I'll put out some specials to satisfy the fickle tastes of the craft brew drinker," he said. "They always want something new. I've got a couple options. It might be a spiced version of the red, with allspice, cinnamon, clove, and ginger. But if I have the tank space, I'll do something halfway between a Scotch Ale and a barleywine, a beer I've made before, called Old Man Winter. Somewhere between 8 and 9%, certainly way less than cloying, with just enough roasted malt to give it a hint of smoke."
Anhalt isn't just rolling out the big, malty, solid Winter Palace or the mighty Denogginator. "Winter Lager is one of our Brewer's Offering beers," he said. "The former head brewer had this recipe with seven different grains: rye, a little wheat, kind of a hodgepodge. It's a fun little multigrain lager that doesn't fit in any styles or categories. We mostly make it to keep our lager yeast happy over the winter." All three beers are available in draft and bottles.
Jim Koch is playing Santa Claus this year with a little bit of something for everyone in his big beer sack. "We have some beers from the past this year," he said. "Old Fezziwig and the Cranberry Lambic will be available in the mixed winter packs. We're also working on a new beer that will be in the mixed packs, which has the name Holiday Porter at this point.
It is a very big, higher alcohol porter, a big Imperial porter. It's not the (old) Honey Porter, there's no honey in it."
If you want a full six-pack or case of winter specialty, Boston Beer offers the Samuel Adams Winter Lager. "Winter Lager is the primary winter beer," Koch confirmed. "The Winter Lager will be the same recipe as in the past. It's a big, spiced beer - a big malty dark lager with holiday spices in it. It has fresh ginger pulp, cinnamon from southeast Asia, and curaEao orange zest. Even the base beer is an unusual style: it doesn't really fit the schwarzbier or dunkel category, it's bigger than that."
Long Trail does a winter variety pack too, though you won't find multiple winter specialities in there.
"Hibernator is the winter beer, since 1995," said Andy Pherson. "It's a Scotch Ale. We haven't changed it . . . except the hop variety, and hops aren't that big a deal in a Scotch Ale anyway. It's about 6%."
You can expect to see more support for the Hibernator this year, and Pherson had an interesting story on why that is. "We have to flaunt that label more, and we're going to do that this year," he said. "We didn't do more before this year because we didn't own the name. Golden Pacific Brewing came up with the same name, and registered it first, by a few weeks! I went out to Golden Pacific and fessed up. I showed it to the president, I told him we were already in production. He was great about it, and we wound up doing a license with them. Then just as the agreement expired, Gambrinus bought up Golden Pacific. Well, we just signed a license agreement with them. It's an outright sale, and we own the name now, so we'll be able to put some solid support behind it."
Another Vermont brewer who is looking for your interest in winter beers is Otter Creek and Wolaver's, in Middlebury. They had a winter beer for years, one called A Winter's Ale, but they dropped that last year and brewed up a new beer called Alpine Ale. Sales and marketing guy Max Oswald described it as "A great beer, with big malt flavor and a solid hop finish. It's engaging, the kind of beer you want to keep going with. It's 5.8% ABV. We're selling to ski areas, so we don't really want to knock someone over."
Oswald explained why the change in line-up. "We'd seen some stagnation in seasonal sales," he said. "We'd had a static line of seasonals. Winter beers get compressed into November and December, and your winter beer's not really performing in the winter January and February. Steve Parkes (of Wolaver's) came in with a bunch of ideas from California. So we shook it up with some new beers. It worked out well, the market really responded. It de-seasonalized it to a 'special release', working towards eliminating the November/December 'winter beer' season and positioning the beer towards skiing - the whole ski season. We're not stuck, handicapped, hamstrung by 'winter' anymore."
That's certainly something to aim for. I asked Al Marzi what he thought was the best way to sell winter beers after New Year's Day. "Make sure you sell them by December 31," he replied, and he wasn't laughing. It's a rare winter beer that continues to sell well after New Year's Day. "After New Year's Day," Marzi confided, "the light-switch goes off, the case sales fall off. It's really strongest leading up to the holidays. Even though January is the heart of winter, people just aren't thinking that. I don't know why they won't sell in the winter."
Don't take that personally. It's probably not the winter beer's fault. Brian Anhalt got realistic about it. "In any kind of service or hospitality business," he reminded people, "January is a horrible month. People don't go out or buy six-packs: they're overextended financially, they're still on their New Year's resolutions. January's a dog of a month, probably a 25% drop in brewing. But once that's over, February comes and things are back on course - but winter beers are forgotten. So play your inventory really close. You should be getting your volume discounts in December and overstock, then just live off that fat in January."
There is a contrarian view: no surprise, it's Jim Koch. "Winter Lager does fine after New Year's Day," he said. "It continues to do well into winter. Then, depending on where you are in the country . . . sometimes around the end of February in Massachusetts, even though it's still winter and the weather sucks, people's minds sort of lean forward. They begin thinking about spring. That's only for about two months or six weeks, because come April, we're thinking summer." Must have something to do with baseball.
Don't let all this talk of 'dead by January' scare you off, though. Winter beers are definitely hot sellers, and sales have been on the rise over the past five years. "We've seen growth in our seasonal program every year since we started doing it in 1987," said Koch. Andy Pherson's real happy with Hibernator sales. "It showed 2O% growth in all markets last year," he said. "It's a very steady grower."
"Winter Warmer's been up," Al Marzi said, "and if it holds with the other seasonals this year, it will continue to be up. It's been a really good year, across the board." "We're looking at about 2O% growth overall," said Paper City's Anhalt. "We took a large jump in our spring and summer seasonals, and maybe the trend line will jump even higher, because we usually sell more Oktoberfest and Winter Palace than the other seasonals. We could have a gangbuster fall."
Okay, say you've got your stock in, and it's not January 1 yet. What's the best way to sell it? Max Oswald at Otter Creek leans on the lure of a special release, kind of the news aspect of it. "There's a strong market for special release beers," he said. "Let people know that's what it is. A lot of people are always looking for something different, something to look forward to, a beer that's only out for a while. They're drinking the category: quality and variety. The retailer can play into that. We do POS all around that special release. Retailers have been stung in the past; when seasonals shut off, they shut off hard. But we've adjusted, and those sales will come back. It's also a great way to introduce people to their stores: a lot of big stores don't handle that kind of variety."
Jim Koch says pile 'em high and watch 'em buy. "Put up a 5 to 25-case stack, depending on your store size," he said. "Winter beer is an impulse purchase, and it's very high incremental profit. It tends to be an additional six-pack, 12-pack, or case on top of what they intended to buy. That's about as profitable as it gets: it doesn't replace what they were planning to get, and it's a pretty good ring. It brings a lot of money to the bottom line. 'Samuel Adams Seasonals are the golden cases that all fall to the bottom line'. That description actually came from a retailer. It's a high-profit, impulse item, so display them prominently. They don't detract from your base business and will add pure profit dollars to each customer visit."
All good points, and thoughtful strategy. But Brian Anhalt had a real simple suggestion that plays hard on the "sell it by New Year's Day" wisdom. "Make a pretty display," he said, "and put a Christmas tree on it."