archived

FeaturedArticles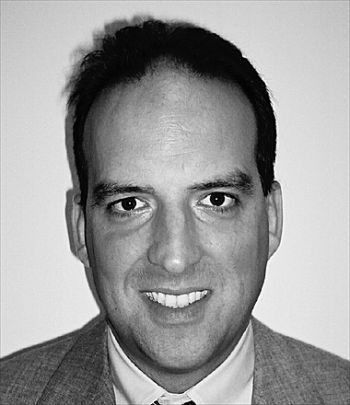 Article By: Fred Bouchard
Giovanni Folonari looks the archetypal Italian gentleman - tall, dark, handsome - but the Tuscan winemaker has the animated drive, articulate expression, and Stentorian voice of a marketing professor. Having divested the Folonari winery (and name) a generation ago, Giovanni and his father Ambrogio recently split with members of their famous winemaking family to concentrate on creating a diversified, impressive portfolio of upper-tier Tuscan wines. We met at Kobrand's Italian Trade Show at Boston University's spacious Culinary Arts Building, where Folonari proudly displayed his wines, and celebrated the extraordinary variables that affect each cuvee.

---
P R O F I L E
GIOVANNI FOLONARI • 40 • ADMINISTRATOR/WINEMAKER • TENUTE FOLONARI • TOSCANA, ITALY
---

"Q" CHANGE Wine consumers' perceptions evolve on various products over the years. Yet a producer whose wine fits into a certain market niche cannot suddenly change its quality and price. My family has been in the wine business for many generations. My grandfather and father thought that the Folonari wines were great at a certain price point, but realized that consumers were about to change their ideas &endash; drink less but higher quality - and sought to make more distinctive wines. So, in 1968, we sold the Folonari winery, eventually bought by Gruppo Italiano Vini

TO EACH HIS OWN We already owned Ruffino, which my grandfather had bought in 1913, and wanted to concentrate on it and other estate wines that express more distinguished terroir. With that in mind, we bought some estates - mainly in Tuscany. In 2OOO, the family made a split - we were too big. My commercially oriented relatives kept Ruffino, our larger winery. My father Ambrogio and I - ever-involved in producing wine and planting vineyards - inherited four estates: Nozzole, Cabreo (previously marketed as Ruffino), Spalletti (Chianti), and Fattoria di Graciano (Montepulciano). We wanted these because we felt Tuscany was ideal for both traditional and innovate winemaking of terroir-oriented wines.
OUTWARD, HO! We knew we needed our own individual estates and vineyards. No grower is going to increase his labor by green-harvesting his vineyards, only to reduce his crop, when he's being paid by the ton! Since we know and love Tuscany, we bought La Fuga, a boutique Montalcino estate to make Brunello, Rosso and a special cuvee. We bought land in Bolgheri, named it Campo al Mare, and planted 7O acres of vineyards from scratch - watch for the first vintage, 2OO3, next year. We also bought land and planted vineyards in Maremma (Montecucco denomination), first vintage 2OO4. Finally, in 2OOO, we bought our only non-Tuscan estate, Novacuzzo (Friuli, Colli Orientali) where we replanted 75% of the vineyards.
WITHIN REASON We price our wines fairly, not too high. We don't want to get crazy. Tuscan producers who raised their prices too high in the 199Os are now paying the consequences. You cannot go back on wine prices except, well, a few percent from vintage to vintage. If you sell a bottle for $2O in 2OO2 and then try to sell it for $15 in 2004, clients think you took advantage of them in the past, or your quality has plunged. We price not by demand but by cost of investment.
HANDS ON Though we own several estates, my father and I can manage this company more easily as we only make a little of everything. Job #1 is still the winemaking. I studied fermentation science, enology and viticulture at UC Davis; my father studied winemaking his whole life. We don't feel (as many do today) that all you need is a good enologist (which, by the way, we have) and consulting enologist (who comes at 5 or 6 critical times to help direct the cuvees) and leave them solely responsible to make the wine. We have to be directly involved.
TEACHING TOOLS We also know it's important to explain and educate people about wine. We go around all year explaining to the trade, consumers and opinion leaders about our wines and their origins. Since we care most about the positive imprint of terroir on our wines, who can do this job better than we, as owners and producers? (Best methods, routines for explaining? Different style or content for wholesalers/sommeliers/consumers?)
MARKET WATCH My father is this week in Italy, Russia and Belgium. I visit the USA at least three times a year - there's a lot of understanding and interest in our wines among the American people. After Italy (45%), the US is our biggest consumer (30%); Switzerland, Japan, Belgium and Scandinavia follow. We've started well in Russia, and we're about to start in China.
MAKING WINES Wine comes from its vineyard - the fruit is by far the most important component in the equation. You can be the best winemaker, but if you start with bad fruit, you can't do much. You can have the best grapes in the world, but may ruin them in the winery. We want to plant the best varietals and clones for each vineyard. We handle the grapes gently, especially while they're still on the skins, and likewise ferment them gently, keeping each vineyard, even lot, as separate as possible, as each makes its own wine. The human factor is important - no database can predict how each wine will develop and age - but should be transparent. When making the blends, we must make wine taste like its terroir, not like the hand of the enologist or owner.
UPPING the ANTE Complexity and concentration are what people look for more and more in wines. We Tuscans started making 'Supertuscans' when the Chianti Classico denomination still demanded up to 2O% white varietals. (After 1985 people ignored the law; then they changed it: prior to 1997 it was maximum 5%, after 1995 it became 3% optional.) With high concentration wines, tannins must be mature - if the skins are green, the wine will be green. Above all, you must keep yields low. A vine's energy is sapped by feeding 1O grapes; better 5 or 3. We've increased the number of vines per hectare in new vineyards to improve selection when pruning, but we still have to settle for very low yields. The Chianti law allows 7.5 tons per hectare, but we often don't reach 2 tons with our old vines, some of which were planted around 197O, the era when Tuscan farmers ceased sharecropping.
STAYING TRADITIONAL America sees lots of high-concentration wines. You may notice that among highly concentrated wines, elegance can be compromised. On one hand, you get tons of fruit and huge structure, on the other they're often rich and jammy, and better away from the table with a cigar than with meals. So Chianti Classico is coming back, getting more appreciation. We don't want to change the style, unlike some producers, who increase concentration in hopes to achieve higher scores and more attention. We want Chianti to taste traditional, but in a more modern way, concentrated but still with high acidity. We want to keep the elegance, which works well both alone and at table.
RATING GAMES With so many wines available - in the world, in Italy, even in Tuscany - the final consumer doesn't know what to drink. Joe Consumer seeks writings and scores to help him make selections. Over the last twenty years the proliferation of magazines, columns and newsletters is a phenomenon that we producers must be grateful for, as it places more information and the positive images of wines into the hands of consumers. But it's also true that these arbiters, knowledgeable experts and wine lovers, look for the power, complexity and structure, and can appreciate them. Your average consumer reads the ratings, buys high-scoring wines, but not being used to drinking such wines may find them a little too tough. He is often more amenable to wines that are good at table if not necessarily high-achievers at tastings and competitions.
SANTE! When we make our vin santo we hang the grapes over boxes, not lie them on trays, where the bunch weight can crush the skins. That means two cuts in the vineyard, the harder one with heavy scissors through the stem to make a natural hook. Such labor, but what a reward!
CHIN CHIN! My favorite wines? Tough question! Outside Tuscany, some wines from the south have high potential, especially from Basilicata, the only region that has mezzogiorno strength yet retains elegance. Aglianico del Vulture is a grape with immense potential, yet still almost undiscovered. I love Piedmont, mainly Barolos and Barbarescos; I like the white wines from Friuli (chardonnay) and Alto Adige (sauvignon and gewurztraminer are very appealing). I really love Burgundy; we can't make really good pinot noir in my vineyards, though we did interesting things with chardonnays, even aged ones.