archived

FeaturedArticles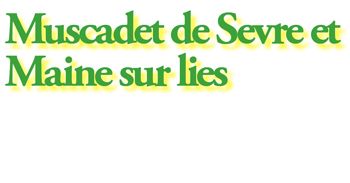 Article By: Sandy Block, MW
It is among the most underappreciated wines on the market. In a world where wines are starting to taste more and more alike regardless of origin, it's certainly unique. If you appreciate the style, which I happen to, there's nowhere else other than the Pays Nantais on the cool western end of the Loire Valley where you can possibly find it: crisp, bone dry, light in alcohol, slightly spritzy, with hints of sea air, citrus and apple mingling on the palate. This maritime zone is by far the largest officially classified appellation in France's major white wine producing AOC region. Although production is substantial, at over 5 million cases, very little (66,OOO cases in 2OO6) is imported into the US, an indicator of how invisible Muscadet is on the radar screen of most importers, distributors or consumers. A recent trip to this windswept Atlantic region, however, reinforced that there is a fascinating quality story to be told and that there are opportunities to market this wine more effectively and increase awareness of its attributes in the United States.

One of the reasons for Muscadet's relative obscurity is that for years, back when French products constituted the mainstay of restaurant lists and retail shelves, most of the wine we imported was not of high quality. Flavor dilution and over-sulphuring were two of the most common issues. This was because every commercial entity had to offer Muscadet to fill the category pipeline, but price was generally the main determinant. Negociants without a major commitment to the region, but with large portfolios that included Muscadet, satisfied this need, often importing the least interesting examples. The reputation suffered, perhaps rightfully so, and as the world's attention shifted to regions providing wines featuring riper fruit, higher alcohol, lavish use of oak, and more dramatic flavor impact on the palate, Muscadet receded into the background where it remains. At the same time there have been dramatic changes transforming the region that parallel shifts elsewhere in France. First, a lot of the least desirable acreage has gone out of production, to the tune of over 12,OOO acres in a decade. Regulations now also require sur lie bottling to be done only in the cellar where the wine is made, ensuring freshness. There are also a new breed of quality conscious estate producers who are growing the grapes more carefully at lower yields, converting more acreage to organic practices, harvesting later to achieve more ripeness, using gravity rather than pumping, and bottling by individual terroir-based cuvee. The best wines I tasted are mostly domain bottlings, wonderfully subtle with mineral flavors that expand on the palate and cry out for shellfish. Some also have an amazing ability to age, which is a wonderful secret I discovered years ago but confirmed recently at a blind tasting in the region and then subsequently in the US. The finest examples tasted fresh after ten to fifteen years, while gaining in texture and flavor complexity.

There are some interesting wines being bottled today that are not officially "sur lies" designated on their label because, even though they do age on the yeast, they are not bottled between March and the first of July following the vintage. There are some wines showing more forward, ripe fruity flavors (which are not to my taste) and others which are creamier and richer and mature substantially longer before bottling. Some are even aged in wood. My preference, however, is for the classic style: a wine with strong mineral vibrations and real cut, a wine that holds fruit and terroir in thrilling tension.

Michel Delhommeau is one of the several estates I visited on my trip to the Loire earlier this year who exemplifies some of the most positive trends. He and his family farm about 7O acres located in the village of Monnieres, which is south of Nantes and south of the Loire River. Most of his acreage goes into the sur lie bottlings, but he is also experimenting with longer aging from select parcels which therefore only qualifies for the more generic Muscadet appellation. On his property there are two predominant soil types: Gabbro, which is a coarse grained igneous rock derived from molten lava, and Gneiss, a metamorphic granite-like rock, its minerals arranged in crystalline bands, that is widely spread through the region. The wines are bottled mostly by soil type and vine age so that in tasting through the cuvees it is possible to gain a real sense of the terroir differences. Understanding them provides a great panoramic view of what Muscadet is today and can be tomorrow. The vines are 5O-years-old in some parcels, and Delhommeau is converting some of the younger parcels to "biologique" techniques going forward, to determine whether this will be successful in so humid a coastal region prone to rot and mildew. Overall production techniques involve pressing rather than crushing, 24 hour skin contact and settling (or debourbage), then a decision whether to use natural or cultivated yeast. Most desirable is a three week fermentation and then resting six months on the yeasts with batonage once or twice per week. The wines then are drawn off the lies to settle before being filtered for bottling.

These are notes on the various single vineyard wines I sampled in the cellar.
DELHOMMEAU LES VIGNES ST. VINCENT, 2OO7
Pale, very ripe, lots of green apple, melon, earth and strong minerality. With a bready, crisp, nicely structured mouthfeel. This is a parcel dominated by the gabbro rock formations. There was some concern overall about 2OO7, given the humidity in the spring, but the wines generally turned out quite clean and reflective of the conditions, a bit leaner but no less interesting than the 2OO6s.

DELHOMMEAU CUVEE HARMONIE, 2OO7
Fresh and ripe, more tart than the St. Vincent, with soft almost floral pear tones as well, but also tangy lemon, to lend freshness and zing. Very pure and clean. There is more gneiss in the soil of this parcel.

DELHOMMEAU LES FIEFS SEIGNEURS, 2OO7
This is a new cuvee of 4O-year-old vines which is very dry, crisp, and slightly salty in character. It shows more aggressive minerality than the other cuvees, which is exactly the uncompromising style that I like.

DELHOMMEAU CUVEE HARMONIE, 2OO6
This is ripe and delicate, with subtle yeasty nuances.
It is very balanced and agreeable, with a mellow crowd pleasing apple-like tone, but somehow I liked the more overt 2OO7 marginally better. 2OO6 was a difficult vintage in the sense that rains came early so that the harvest had to be gathered quickly here to preclude rot and flavor dilution. Somehow it might be missing a bit of flavor development compared to the 2OO7.
DELHOMMEAU CUVEE VIEILLES VIGNES, 2OO6
Here again the wine reflects the higher proportion of gabbro rock in the soil. It is very subtle and delicate in aroma but also ripe and rich with a nutty almond lushness. Not quite as racy as the other cuvees, more lush in texture, but with a nice salty finish. Interestingly the 2OO7 sampled out of cask had much more pronounced mineral and acidity.

DELHOMMEAU CLOS ARMAND, CUVEE VIEILLES VIGNES, 2OO5
As it was everywhere in France, 2OO5 was an extremely hot year in the Pays Nantais, the kind of harvest that scores high on vintage charts but, in my opinion, plays havoc with the style of wines from cooler regions. This cuvee showed its origins clearly: big, ripe, a bit fat for a Muscadet, with sweet herbs and spices on the nose rather than the more typical sea air essences. To compensate for the scorching heat the harvest occurred extremely early (the first week of September!) and this wine reflects a bit of diffuseness, lacking sufficient mineral edginess for my taste in comparison to the 2OO6. In fact, three other 2OO5s I tasted from other producers reflected a similar dullness.

DELHOMMEAU LES VIGNES ST. VINCENT, 2OO6
Appley in aroma with a bit of sweetness on the palate that seemed out of place. Clean with some cheese-like, lactic, slightly herbal lees character and a touch of lime in finish to add flavor interest. Ripe and lingering, but perhaps not quite so satisfying as the more racy 2OO7.

DELHOMMEAU MUSCADET MOLINARIA, 2OO4
This is a cuvee that is not labeled sur lie because of its two years aging on the yeast before bottling. It is lemony and pure, with an interesting and very appealing tension between the concentrated creamy texture and outstanding salty, mineral-laden slightly vegetal finish. Mellow but persistently acidic and very classy.
Overall the 2OO7s impressed me moreso than any of the earlier vintages, especially a cuvee of the 2OO3 Harmonie which seemed unusually alcoholic and phenolic, perhaps again a product of over ripe conditions that distort the character of the wine. I also had a fascinating opportunity to sample vintages going back to the early 199Os in the region.
These are highlights of those Muscadet de Sevre et Maine sur lies that showed best.

SERGE SAUPIN "CUVEE PRESTIGE" 2OO6
With a nice whiff of sea air– but also an apple blossom fragrance – this beautiful estate bottling is juicy, citric and tangy, with bright spritzy flavors that carry into a minerally finish. Very crisp and tart, very bright and fresh, it's an ideal example that leaves my mouth watering in anticipation of what this producer may have achieved in 2OO7.

ROBERT CHEREAU "CUVEE IDEALE" 2OO6
Yeasty and vegetal, with sage, lemon peel and green apple essences, this is a brilliantly tart wine that has exciting levels of acidity and a slightly bitter, apple-skin like finish. Almost as mineral as the Saupin.

JO LANDRON "LE FIEF DU BREIL" 2OO4
Very grapey and fresh, with a nice fleshy texture balanced with youthful tangy apple, briney and green olive flavors. This finishes slightly bitter and phenolic but it is a beautifully balanced wine that shows the characteristic balance of many of the other 2OO4s I sampled.

PATRICE CHESNE "CUVEE PRESTIGE" 2OO2
An interesting aroma of wild mushroom, parsley and green apple with lovely acids and a delicate earthy mineral salt finish. Absolutely fresh and youthful, with a tangy lingering finish.

BOUIN BOUMARD "DOMAINE DE BEAUREPAIRE" 2OO1
From a cooler more classic year than 2OO2, this wine showed a very fresh almost aggressive character, with aromas of fennel, leeks, tarragon and other floral scents, along with this brightly tart apple and lemon flavor. How many other regions can produce white wine that is this fresh seven years after harvest?

GUNTHER CHEREAU "COMTE DE ST. HUBERT" 1997
One of several 1997s I've tried recently and they were all good, but this is amazing, a lovely smooth, but still slightly spritzy wine with really pure lemon/salt minerality. Very appetizing, layered with terroir influences of rock, thyme and citrus, but also subtle and lingering. Bravo Muscadet!

JEAN BOSSEAU "DOMAINE DES CHAUSSELIERES" 1992
Almost as thrilling as the 1997, this wine, from another forgotten, cool, low vintage chart rated year, had an exotic aroma of toasted herbs, fuji apple, soy and leafy forest fragrances. Round and crisp at the same time, it had a bright zesty finish that was amazingly direct and clean after 15 years in the bottle.