archived

FeaturedArticles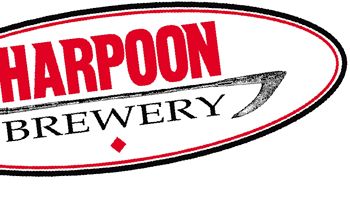 Article By: Lew Bryson
You may have figured out by now that
I don't live in Massachusetts.
I live near Philly, and look longingly northward.
I did live in New England back in the late 198Os,
and even then I had two beer rituals that a year
was just not complete without.
One was driving up to White River Junction,
in Vermont, early on the day Catamount
released their Christmas Ale, getting a tour and a case,
and stopping for a late breakfast of
buttermilk pancakes with
locally-harvested maple syrup.
The other was taking in the Harpoon Octoberfest,
which in those days was a little thing
in the parking lot of the brewery,
with maybe 15OO people.
Things have changed.
Today Harpoon is the dominant regional brewer in New England.
Harpoon IPA is everywhere in Boston, easy to find all over New England, and spreading; I saw a UFO Raspberry wrapper on a beer truck down here in Philadelphia yesterday. Harpoon bought Catamount lock, stock, and new brewery barrels and they're making beer in that Vermont plant. They sold over 1OO,OOO barrels of beer last year, the kind of thing that was just a dream back in the 198Os.
So it was . . . well, it was a moment for both of us when I asked Harpoon president Dan Kenary if 1OO,OOO barrels was really a landmark, or just another number, and he told me about something that tied all those memories together. "It's pretty cool," he began. "Being in the business as long as we have, and looking up at that as a faraway dream . . . we stepped back and said, "That's pretty great, for us, for the US, for the craft beer scene."
"It was especially poignant for me," he continued, throwing us both into the Wayback Machine, "when I spent yesterday going through old Catamount stuff up at the Vermont brewery. That was a bankruptcy proceedings, you know; the banks came in and changed the locks. So the desks were all the same as the day they'd left. [Catamount co-founder] Steve Mason's high school yearbook was in there! There was a lot of stuff from the 198Os, including their original business plan. They wanted to get to 2O,OOObbls., and it would have been huge then."
Kenary and Harpoon co-founder Rich Doyle had gone up to Catamount to talk to Mason in 1986, after seeing the same time magazine story on the brewery that many of us did, and still remember. They talked over brewery plans, and went back to Boston to open what was then the Mass Bay Brewing Company. Who knew that one day they'd be back to take over Mason's brewery?
Then and now.
Things were different back then. "The challenges we faced were difficult, but simple," said Kenary. "The bottling line sucked, we had to do promotions five nights a week. When you're in your mid-2Os and single, the last thing you think of are reasons you can't do a thing. We just did stuff because there wasn't a reason we shouldn't."
"Now we have to think about the company's culture as we grow, getting that right," he said. "How much of it do you keep from the old days, how much has to change. It's like raising kids: infants are tiring but simple. Teenagers are much more difficult. The challenges we face now are completely different, and Rich and I are completely different."
Kenary and Doyle both came from a financial background, as did Jim Koch, founder of the other big Boston-based craft brewer. Other brewers fizzled out – sometimes good beer, but marginal business skills – but Harpoon and Boston Beer were successful. Kenary noted the differences, but saw some important similarities.
"When you look at our two strategies," he said, "they could probably be a case study because they're so different. They contracted their brewing and spent a lot on marketing; we spent money on bricks and mortar in a brewery in Boston. But we both understood a business plan, and the importance of discipline. Because otherwise, you find yourself running out of money. We did, but we had a solid investor base, and we could go back to them for more money when we needed it."
Harpoon built in Boston and stayed in Boston; it's a market they've been in for 2O years, a big market for them. "It's still 3O% of our business," said Kenary. "We self-distribute in Boston. I think we're 9% of the beer market in Boston. It would be unusual to go in a bar in Boston and not find a Harpoon tap. It's the result of a lot of hard work by a lot of people."
It also meant being in Boston Beer's backyard. "We are so much in their backyard!" said Harpoon marketing vice-president Charlie Storey, chuckling. "They moved their corporate headquarters to a building that's less than a quarter-mile from our brewery. It has been enormously difficult to build our brand in the shadow of such a huge competitor. We've had to be the number two player, which is tough, because there are market benefits that accrue to the category leader. You get momentum no one else in the category can achieve.
"But you know how people say 'your competitors make you stronger'? It's true," he said. "We've had our challenges, but those challenges have kept us paying attention to business: in brewing, sales, operations, financial management. The good news is, there's still lots and lots of beer drinkers out there for everybody. While they're the big fish, and we're the next-sized fish . . . the craft beer pond continues to grow."

Where the money goes.
Demand for Harpoon continues to grow, and they've built a good relationship with their bankers while building an ever-increasing capacity at their two breweries. Al Marzi, Harpoon's head of brewery operations, has been working on some big projects to deal with that issue at both the Boston and Vermont breweries. "We're right in the thick of things," he said, "an unlimited amount of projects. We finished installing a centrifuge in Vermont a month ago . . . for clarification of the beer after fermenting and conditioning. It's no small project; this thing is big, we use a two-ton hoist to lift the lid." Marzi explained that the centrifuge also means less beer is wasted in filtering.
He's overseeing the installation of a bulk glass system, which will replace the current system, where packaging is sent to the glass manufacturers, who fill it with empty bottles, then ship it to Harpoon. That slows things down. The new bulk glass system takes in glass in one series of conveyors, while packaging arrives elsewhere, gets erected, and goes to the filled bottles.
"It's not minor," said Marzi. "There is money-saving, though not as quick a return as you'd like. But we're in charge of our packaging: the packages are here. I just get glass. It's efficient, and we're in control of the packaging."
He's also ordering larger bright beer tanks, which will increase efficiency, and free up smaller tanks to start a new product line . . . but we're getting ahead of the story, as Al said when he drew up short at that point. The point is, all these projects have gone so well, they're doing them in Boston as well, along with two monster 5OObbl. fermenters – "The largest ones we've ever purchased," Al said – that are so big, there's no room in the brewery for them; they're being set up outside.
"We have to carve out space for a planned expansion over the next five years," Marzi said about Boston. "You don't want to add in tiny little pieces, but you don't want to build for 3OO,OOObbls. either, you have to do it intelligently so the economies of scale work for you. We have space outside that's allocated to us in the lease, but how close to the property line can you get? And that's our event space, and parking . . . there are a lot of things to consider. It's a major project.
"But we're not over-extending ourselves," he said, firmly. "It makes financial sense, and it makes sense for the beer. It's all about efficiency and quality. It always gets back to the beer."

Price of success
Charlie Storey is the guy responsible for selling that beer. It's been a great string of growth years for the craft beer segment, and Harpoon's kept right up with it, though like others in the segment, they're concerned about the impact of increased prices and a doubtful economy.
"Last year was a super year," Storey said. "We were on trend with the craft segment overall. We're seeing a slightly slower start in the first quarter of 2OO8. Cost increases may account for some of it, but we're confident about growth. It takes people a while to get used to increased prices. It might have been inconceivable once to pay over $2 for a cup of coffee, and now they do it regularly. People become adjusted to it."
I've talked to a number of craft brewers recently for another story, an annual update for a brewing trade journal. Several of them mentioned a temporary slowdown in sales after the price increases almost every brewer has had to implement because of steep increases in the costs of hops, malt, glass, and energy; "sticker shock", they said, but noted that after a short while, sales picked up again once the customers realized that the whole market had re-adjusted upwards.
"Craft beer is still a good value to the consumer," Storey noted in explaining Harpoon's confidence in growth. "The price and the value are not out of line. As a beer drinker, I have a hard time justifying paying over $1OO for a bottle of wine. I think that's a misalignment of price and value. But $6.99 for a six-pack of craft beer? That's world-class value for a world-class beverage. The American beer drinker is the luckiest beer drinker in the world, given the variety available in the package stores. The price hasn't exceeded the value."

Keep Us In Mind
The challenge Storey and Harpoon face is continuing to consistently sell Harpoon IPA to a craft beer consumer who is interested in new tastes, different beers. There seems to be a three-part strategy in place to meet that challenge. The first component is realistic expectations about consumer choices. "We try to insure that IPA remains in the craft beer drinker's rotation," Storey said. "At heart, they love the variety, it brought them to the category. What our goal is, is that they come back to Harpoon IPA. They're never going to drink it 1OO% of the time; it may be as little as 1O-2O% of their craft beer consumption: but that's our goal."
The second leg of the strategy is the relationship the brewery has built with their customers, a Harpoon specialty. "We try to maintain that relationship," Storey said, in a bit of understatement. "Our Friends of Harpoon is our number one customer retention mechanism. We have a population of over 6O,OOO people who are FOH. They get a card, with a membership number and unique barcode. We communicate with them at a minimum of once a month, and we have special events for them." With 6O,OOO members, of course, tickets to the special events are a matter of random drawings from RSVPs.
Everyone is welcome at the brewery, 'FOH' or not. "We keep the brewery open for tours," said Storey, "and we have the festivals here and in Vermont. Part of our founding prinicipal is how much fun it is to have a connection to a brewery, and how that enriches the beer-drinking experience, knowing where it comes from, rather than it just being beer, that's coming off a truck."
"If we keep focused on . . . reaching customers one on one," said Kenary, "we can keep them interested. The one on one has been a significant part of our success and craft brewing's success. We traveled in Europe and saw local breweries as local icons, and I choose that word carefully. We're aiming at that. We bring thousands of people to the brewery every year, and that resonates."
He told a story that illustrated how it was working. "I was talking to a city official about some signage, getting it approved," he recalled. "And the guy says, 'I don't know how the mayor feels about it, but I've got a good feeling about you guys. I'm glad you're here in Boston.' I think a number of craft brewers have come close to that, and that's part of the romance of craft beer, that's great. The big guys can't do that, the imports can't do that."
Realizing that space at the waterfront Boston brewery is limited for that kind of "resonance space" a decision was made to expand the visitor center at the brewery in Vermont, to make a greater welcome for people who want to see where their beer comes from.
"We're undertaking a fairly large expansion of the beer garden and brewery store there," said Storey. "We have interior and exterior space, and we're making a significant expansion to the kitchen size and the seating area. We'll also be changing some of the retail areas to increase access and availability to the brewery itself. Visitors will be able to look through a glass wall and see the bottling line and brewery. They'll be inches away from the action, which is kind of fun. At least for guys like us."

Always fresh
The third part of the strategy to keep consumers interested in Harpoon IPA . . . is to brew other beers. Like other successful craft brewers, Harpoon keeps their brand fresh, and subsequently their flagship strong, by a continuing process of innovation and addition.
The UFO unfiltered wheat beer was a fairly dramatic departure from the regular Harpoon lineup, but it's been paying off lately with big growth, something of a reflection of the overall increase in customer acceptance of wheat beers. "We're starting to see an influx of "other" wheat beers," said Marzi. "But where a bar would be perfectly willing to have multiple pale ales on, I don't know if they're willing to put multiple wheat beers on. Not yet. They know they sell, but can you have Blue Moon, UFO, and whatever else on at the same time?"
The Harpoon 1OO Barrel series of limited release beers fit the bill perfectly. "1OO Barrel was perfect for the brewers, and for sales and marketing," said Marzi. "We make IPA, UFO, and the seasonals. It's not dull. But it's fun to experiment. I have an incredibly talented team of brewers: we like to mess with new styles, and sales and marketing love to have something new and different to talk about. It worked perfectly." The 1OO Barrel series keeps new releases in the front of customer and retailer attention, and keeps the Harpoon brand in play.
But that's not enough in today's craft beer market: you gotta go big, and the 1OO Barrel beers aren't, not always. "They're not necessarily big beers," said Marzi. "People thought that, but they're just small runs." That's when he told me – just a little – about a new line of bigger beer styles: no name yet, to be unveiled at the American Craft Beer Fest in mid-June on draft-only, and "we hope to release it this fall." Excitement's important, it keeps the brand fresh in people's minds.

Stepping back
Harpoon CEO Rich Doyle was recently named Chairperson of the Brewers Association board of directors, a signal honor, so it seemed right to get a more strategic view from him. We talked about the growth of Harpoon and the growth of the craft brewing segment, which always seems to be measured in barrels, rather than dollars.
"You always look at barrelage, it's always a measure of success," Doyle said. "But it depends on what you're focused on at that time. When we talk about [growth], we want to put our best foot forward, so it's important to mention the margin issue.
"Retailers are concerned with margin dollars," he continued. "If you're making a dime or 2O cents on a sale of a case of one product, and you're making $2 or $3 on a six-pack of another, maybe you'd want to feature that $3 margin six-pack instead of that 3O-pack you're making maybe . . . not so much on! Even though the dollars are ringing in the register, look at the margin dollars. Ring dollars and margin dollars are different things, and what you pay the rent with is margin dollars. It's a good point for us. And we make it!"
Like other craft brewers, Doyle is aware that the large brewers have their eye on that margin pool, and they're now making a push for it. "The competitive dynamic is different in the sense that you see the large brewery in the markets," he said, "and they have a real stake in – whatever you want to call it: specialty beer, craft beer, whatever – all the large brewers have significant stakes in it. It's increased opportunity and increased competition."
Doyle's answer to the next question – why is craft beer still under 4% of the total beer market after five years of torrid growth – spun back to the difficulty of the definition. "What's in the mix?" he asked. "Specialty and import beer is over 2O% of the market, some places it's bigger, and it's 35% of the margin pool for some wholesalers. How do you cut that up? Non-commoditized brands are the growing segment of the market. The independent American craft brewer has seen low-teen to upper-teen growth, and that's healthy. What Sam Adams has done in the last year is phenomenal.
"I wouldn't get too worked up over the percentage of market," he said. "If the largest craft brewery sold itself to the largest brewer in the country tomorrow, would craft beer suddenly only be 2.5% of the market? You have to look at the beer, not who owns it, from a marketing perspective. That trend is what you should be looking at."
The other trend Doyle points to as perhaps the most important is raw materials: hops, malt, glass. "The raw materials issue is a big one, much bigger than it's been before," he warned. "It's a completely different environment, one where we have actual scarcity: people actually can't make product because they don't have hops. When did that happen before?
The concern eases long-term, as Doyle sees it. "It takes a while for agricultural supply cycles to work through, that's some of the problem," he noted. "It's a real issue. But the cycle will work, and that's what we'll see over time." With news out of hops acreage in the Yakima Valley going up almost 25% this year, he's almost certainly right.
With the long view, with sustained growth, with great relationships with customers . . . with all that comes confidence. Dan Kenary just exercised some of that. "We just signed a 5O year lease on the Boston facility that I've been working with the city on for four years," he said. "Our lease was up in 2O15, and that's not enough of a planning horizon. The area's grown like crazy, so locking in a long-term lease is great." Just to be safe, Kenary said, they have a 2O year option after that.
"I've got a good feeling about you guys," the city worker said, "I'm glad you're here in Boston." Harpoon's clearly not going anywhere; anywhere but up.